Brad Pitt knows how to crack a joke or two, and he apparently doesn't mind doing it when someone it involves is in the audience either!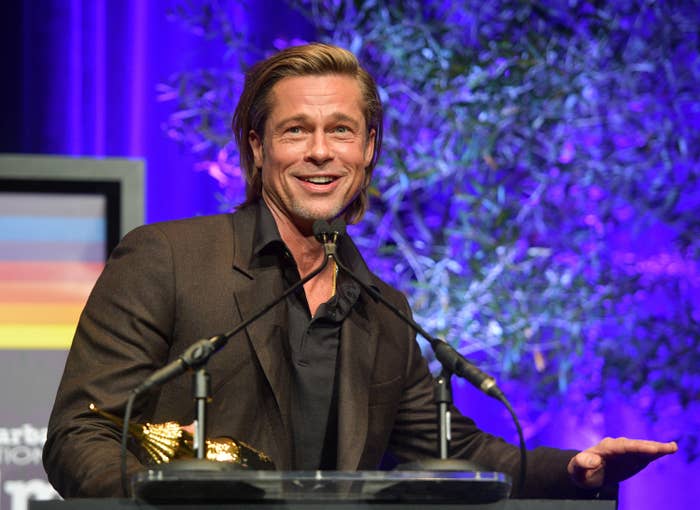 In case you aren't up to date on the latest Award Season news, Brad has been cleaning up over the last few months, taking home a million statues for his role in Once Upon a Time in Hollywood.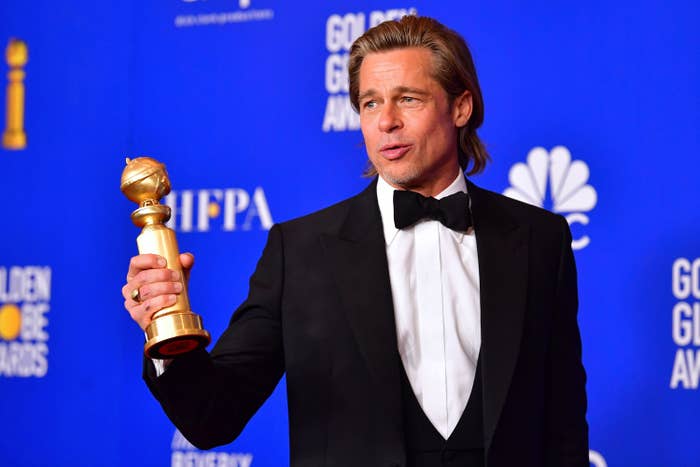 And it turns out that William Pitt is a right treat when he wins an award because he treats the audience to a cracking joke or two.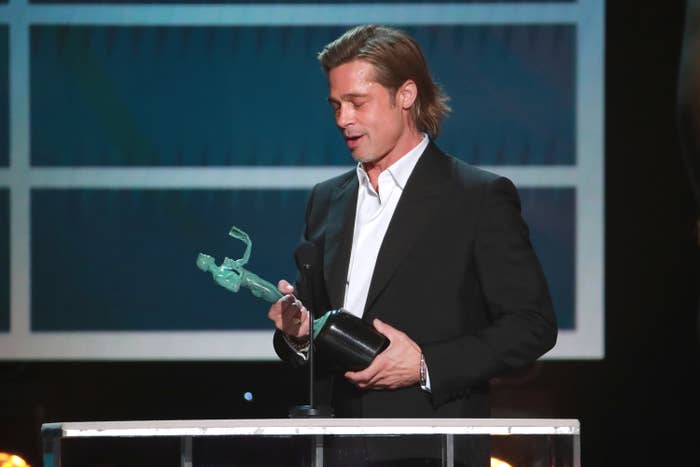 Well, on Sunday night, Brad added to his collection by taking home the BAFTA and, of course, there were a couple of jokes. But these ones were the best (or worst) ones yet...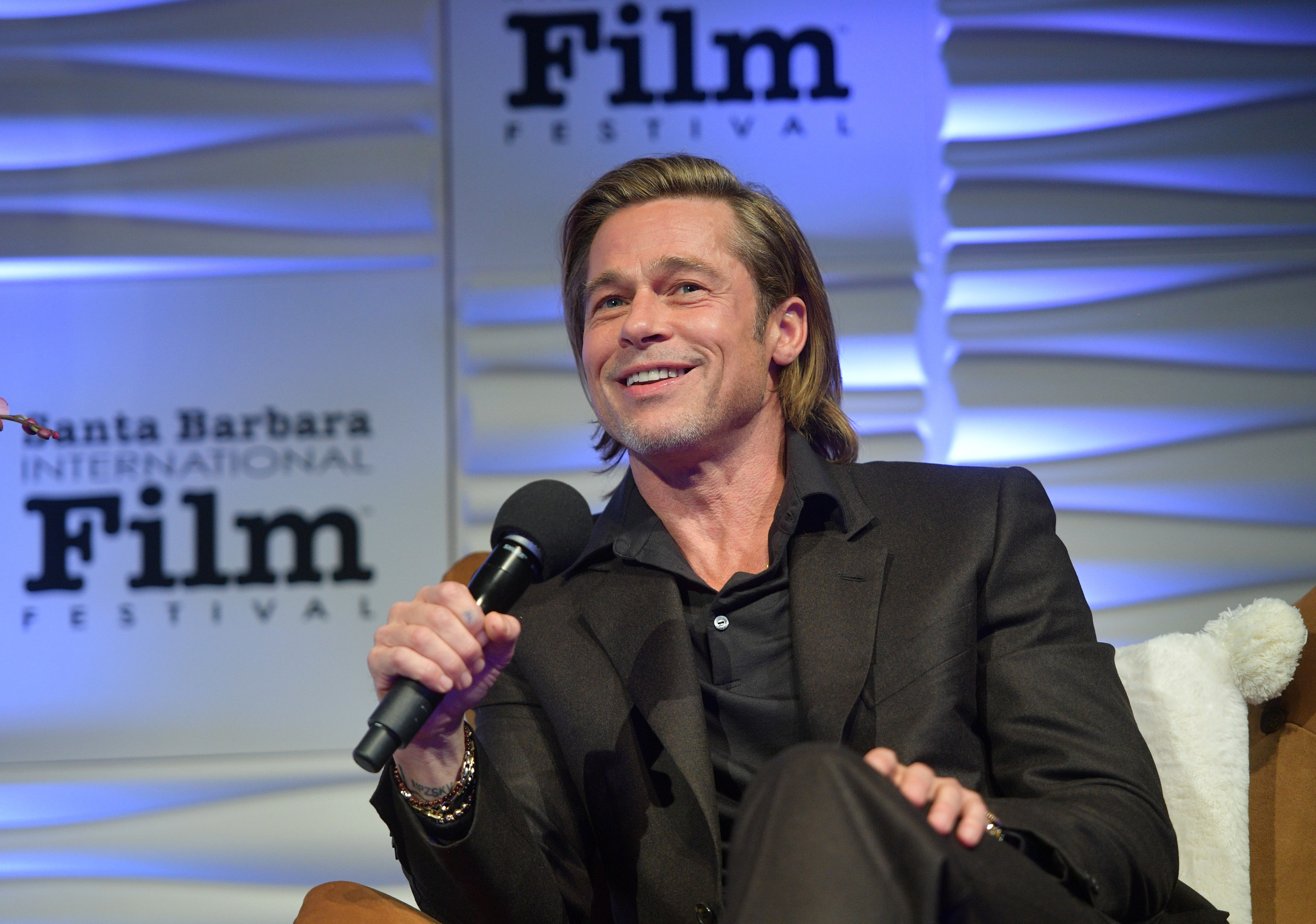 Since Brad wasn't in London to pick up the award himself, his good friend and costar, Margot Robbie, went up on stage to read a speech for him. And oh god, I just need to know if she knew what she was getting herself into before she got up there...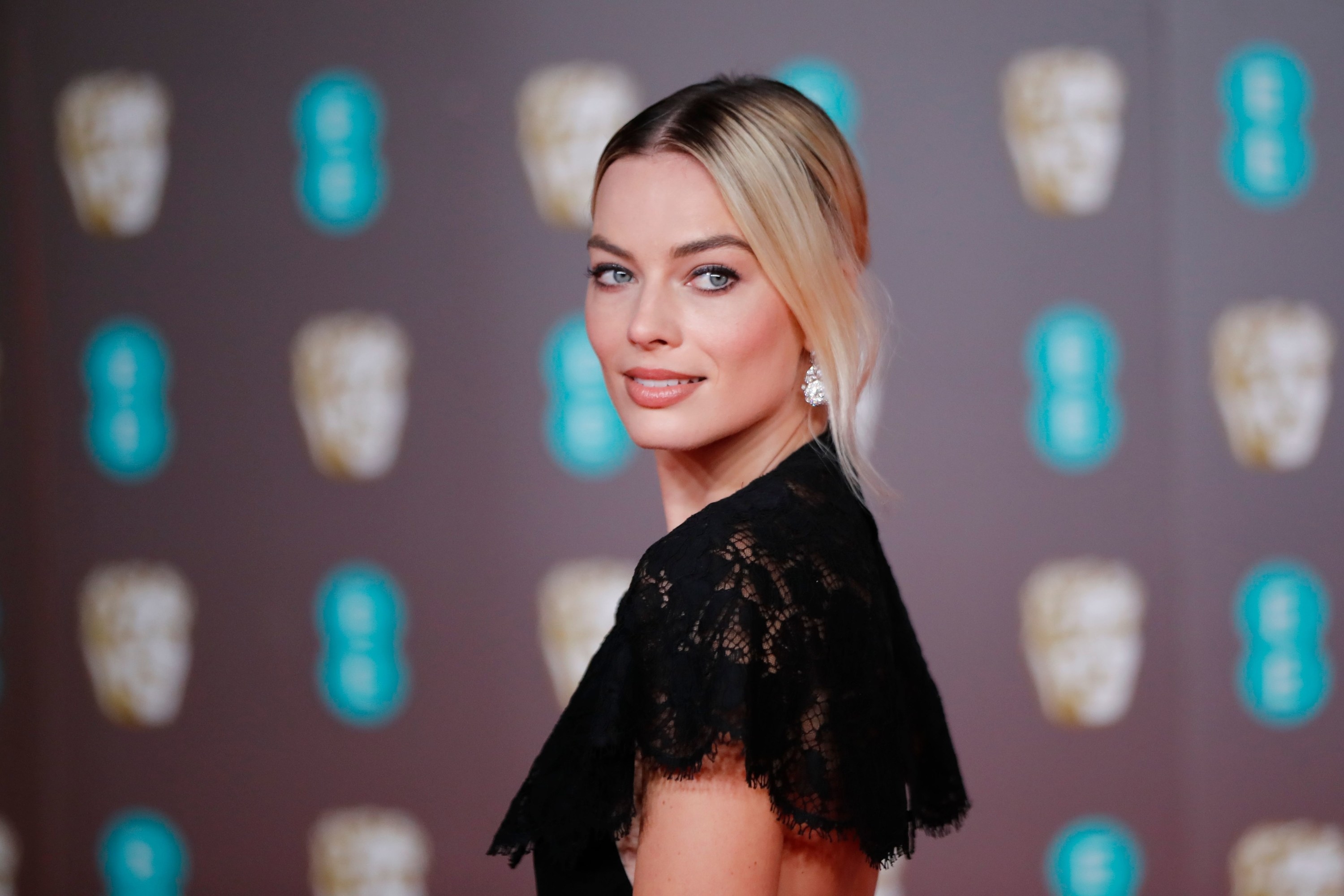 "Hey, Britain. Heard you just became single. Welcome to the club. Wishing you the best with the divorce settlement," the speech started, which tbf is a 10/10 timely joke.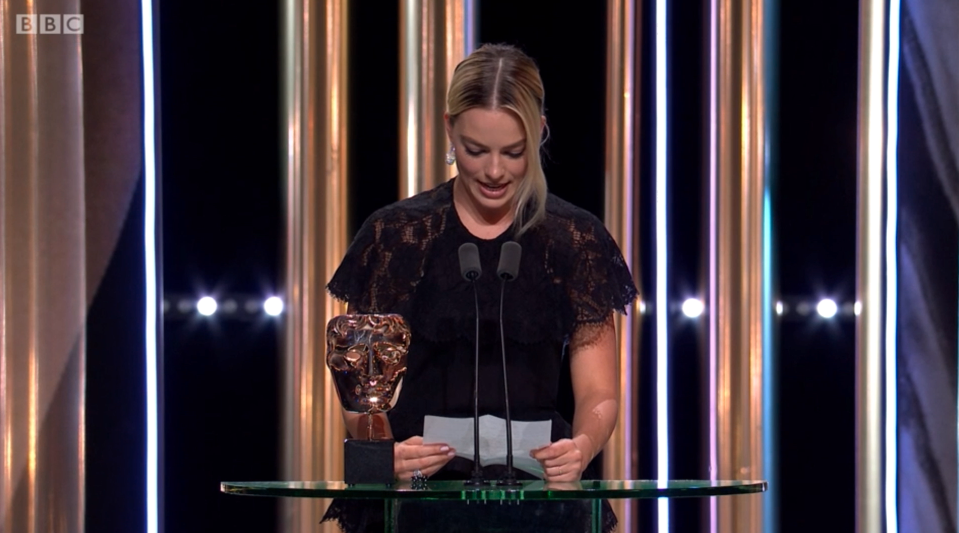 Now is maybe a good time to point out that sitting front row for the BAFTAs were Prince William and Kate Middleton. So, when Brad decided to crack a joke about Harry, you could say it was a little bit risky.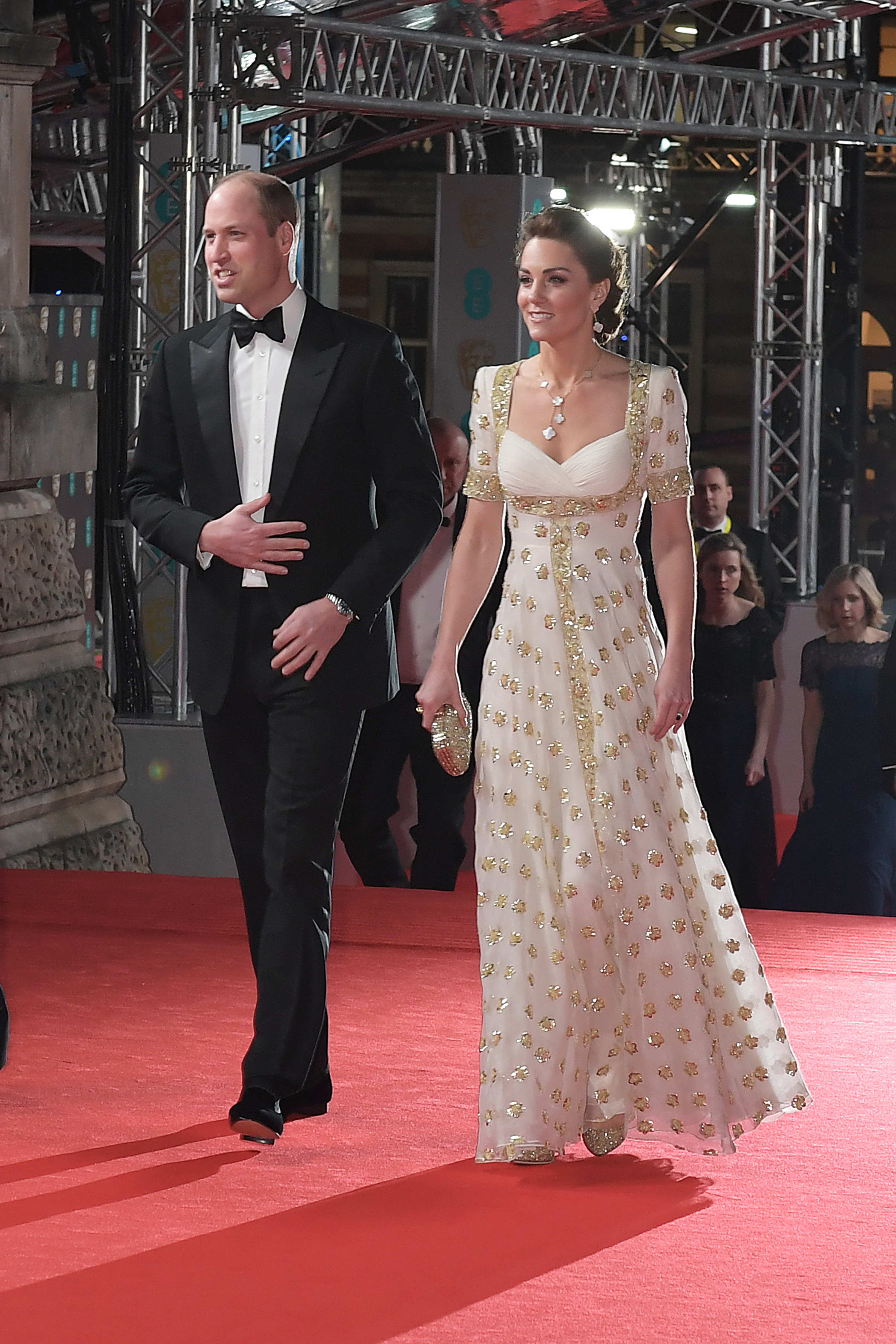 Margot continued: "He says he is gonna name this [award] Harry because he's really excited about bringing it back to the States with him."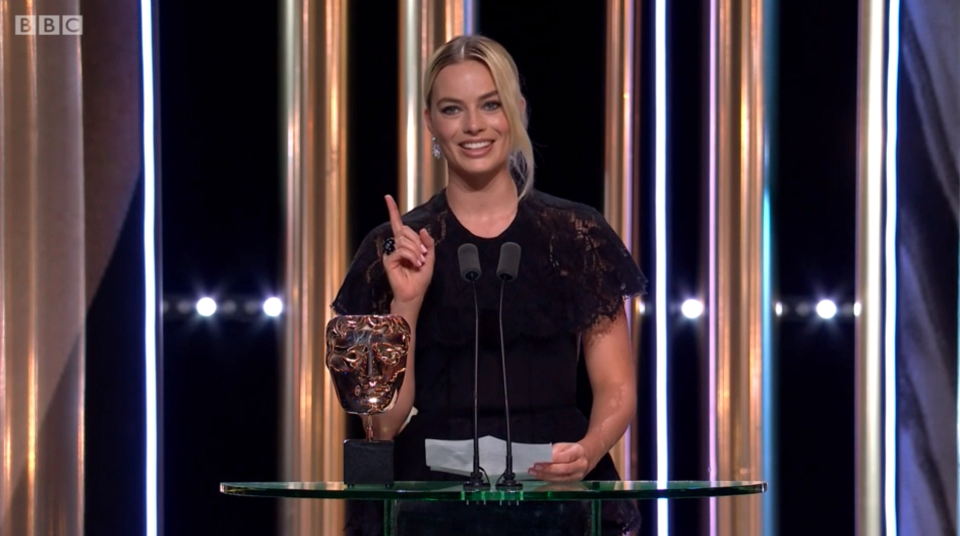 Cue the camera cutting to Prince William and Kate Middleton...
...And Margot grabbing the award and getting the hell out of dodge.
Of course, Prince Harry recently announced that he and Meghan Markle will be stepping back as senior members of the royal family and will be spending more time in Canada.
So, I guess you could say it was a great (and very brave) joke. Well played, Brad.