So, in case you missed the big news on Sunday, let me be the one to tell you that ARIANA GRANDE IS ENGAGED!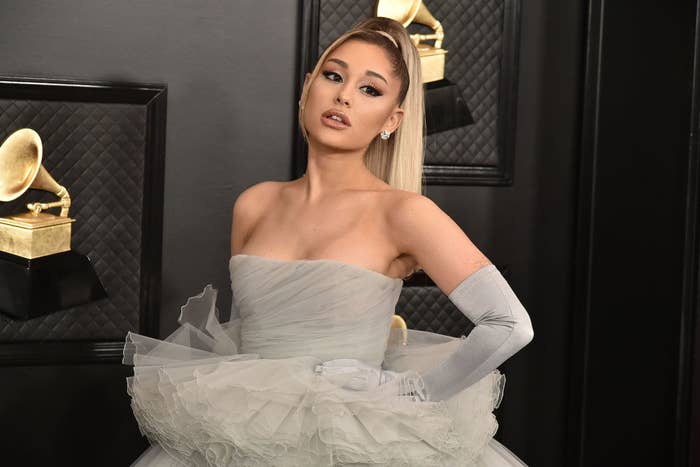 The "7 Rings" singer casually announced the news on Instagram, flashing a pretty huge diamond sparkler alongside pictures of her and boyfriend/fiancé Dalton Gomez.
Celebs and fans alike were quick to congratulate the couple, with Kim Kardashian, Demi Lovato, and Hailey Bieber leading the way.
And Ariana's mom, Joan Grande, gave her blessing and seal of approval, publicly welcoming Dalton to the family.
While big brother Frankie also tweeted his excitement about the news.
But, although Ariana didn't really say anything in the caption of her announcement, eagle-eyed fans were quick to notice a couple of details that basically have us all tearing up.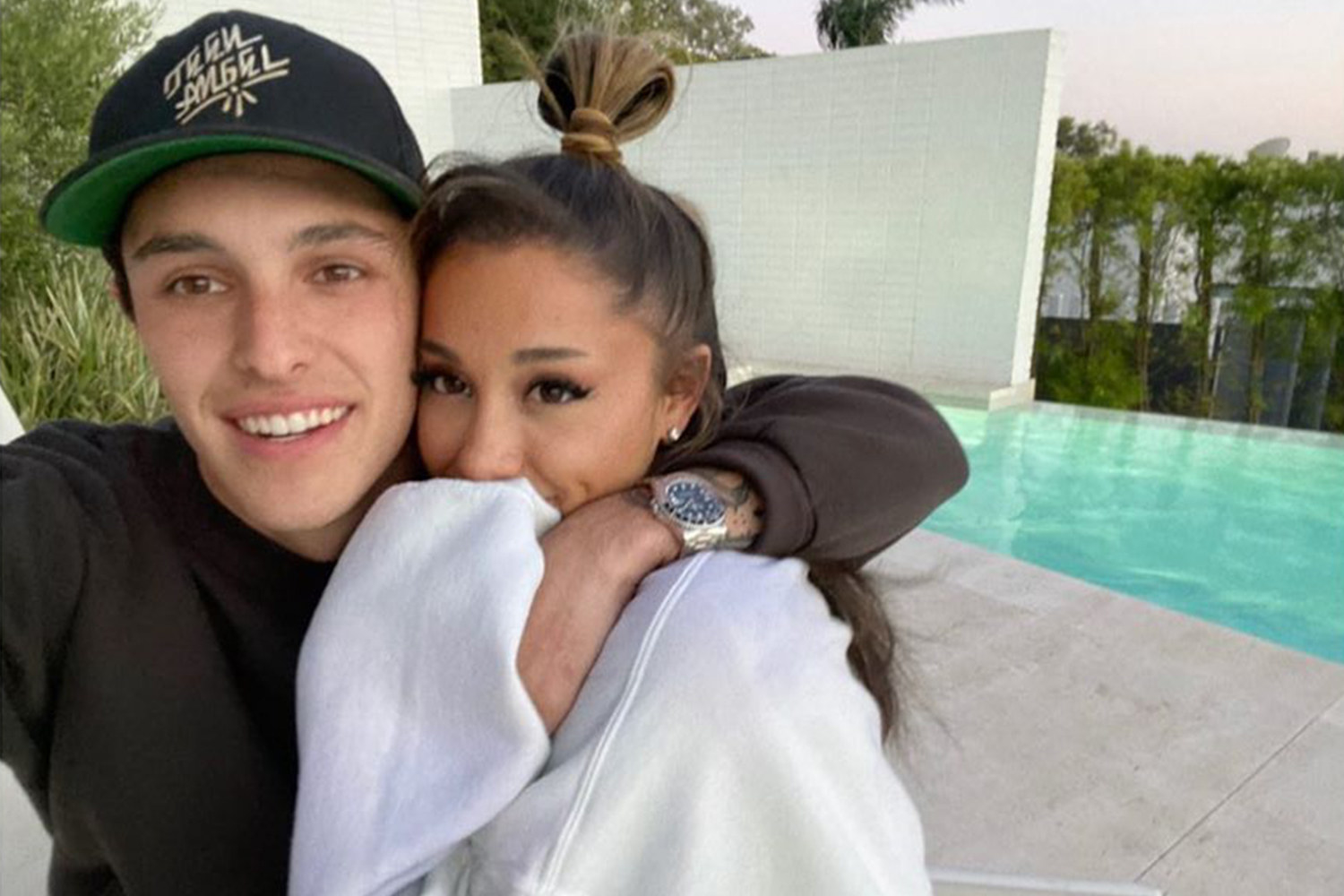 First of all there was the ring, which is a somewhat unique design — a huge diamond rock sat next to a simple pearl.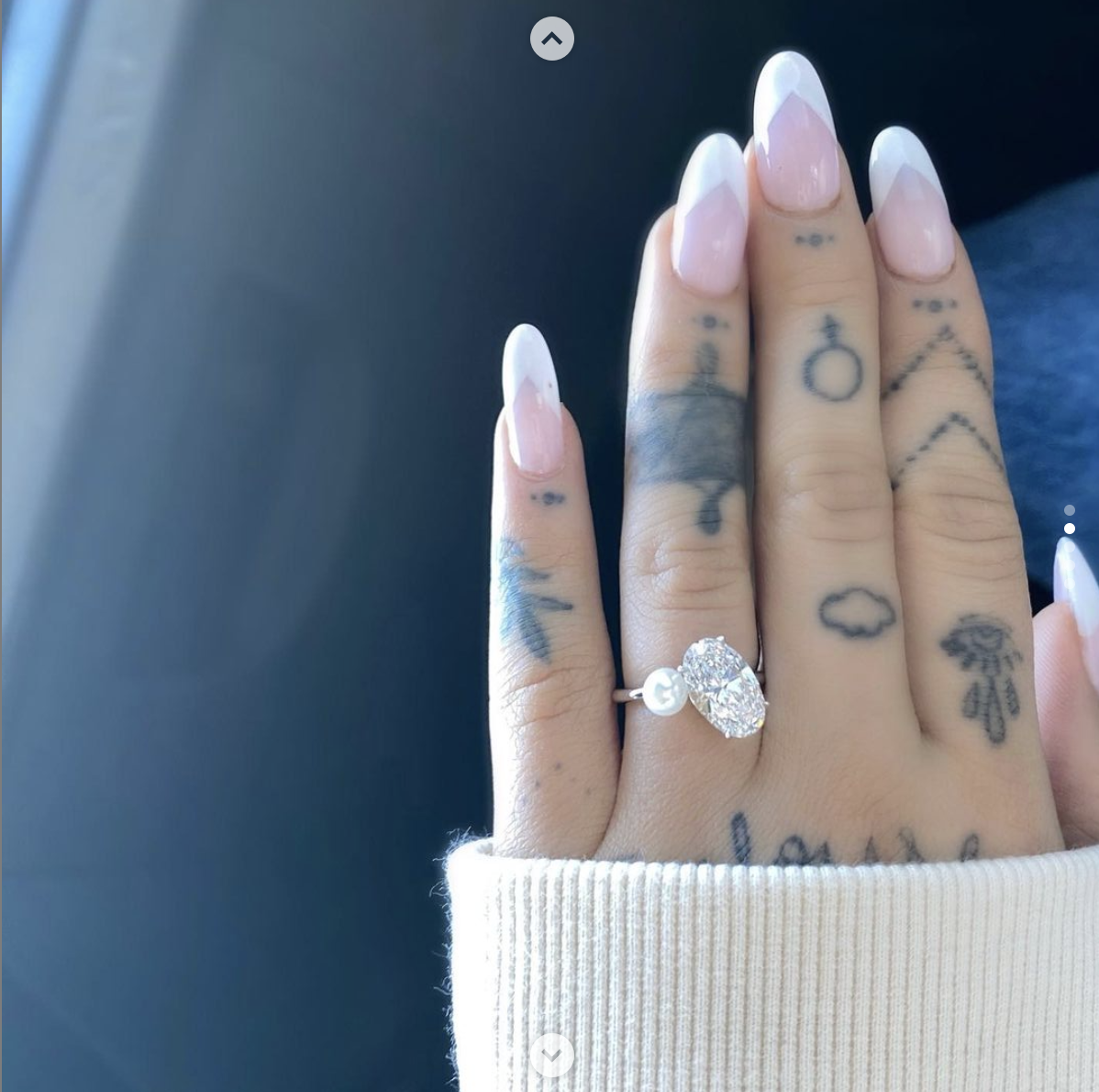 Well, fans pulled up this tweet from 2014, where Ariana revealed her grandmother had a ring made for her using the pearl from her grandfather's tie pin to "protect" her.
Although Ariana hasn't confirmed the theory, it looks like that same pearl could've also been used in the engagement ring, or at least used as inspiration behind it.
Not only that, but fans also noticed Ariana's caption seemed to give another subtle nod to her grandparents. On Instagram, she wrote: "Forever n then some."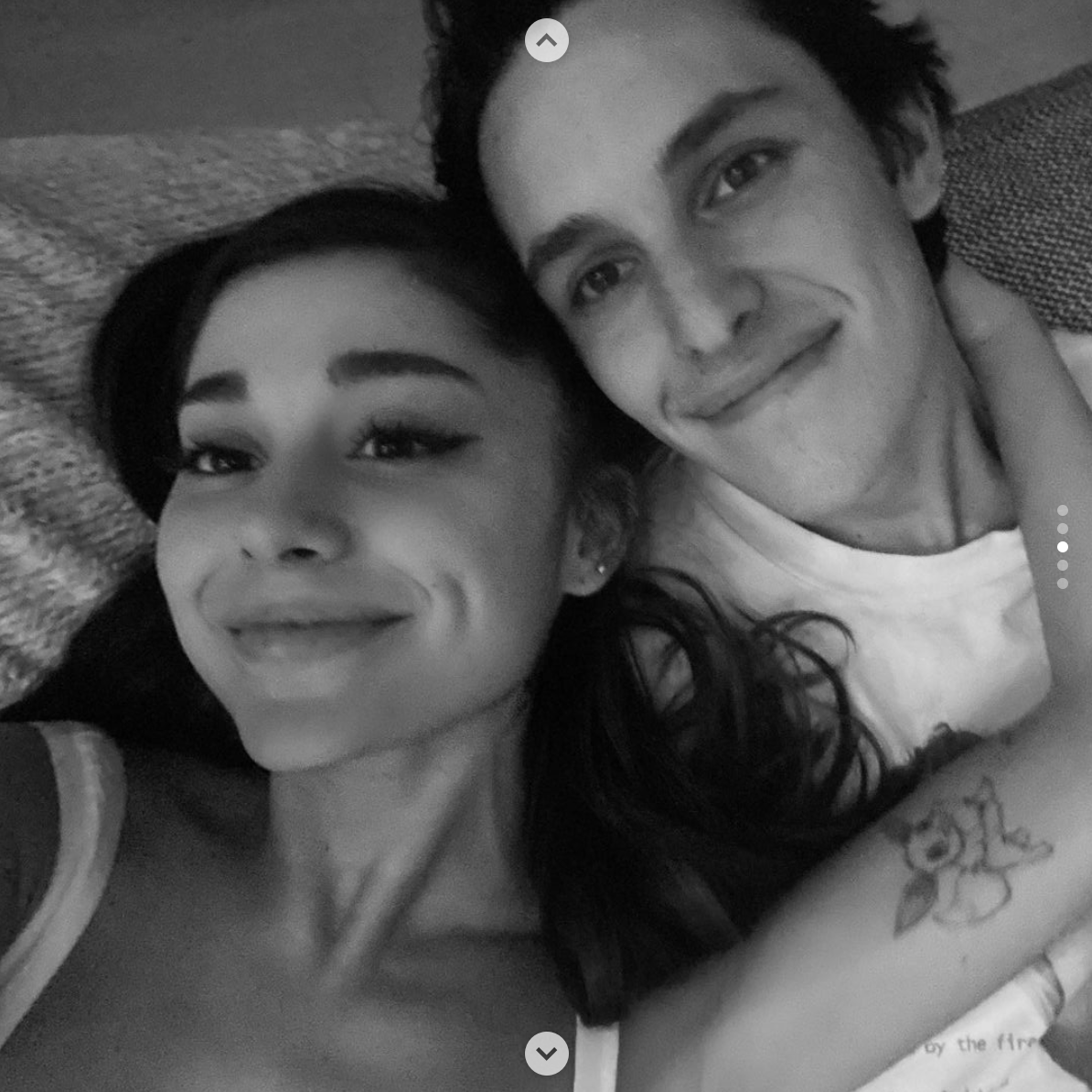 And in July 2018, she tweeted a picture of her grandparents with the exact same caption.
Ariana and Dalton have been keeping their relationship relatively lowkey since they started dating, only rarely popping up on each other's Instagram stories.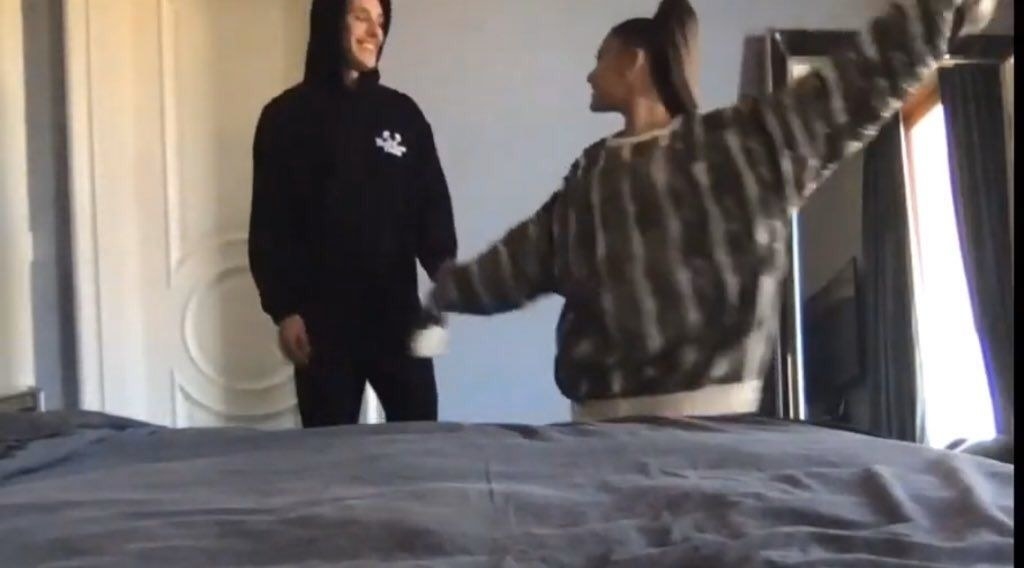 Congrats to the happy couple! 💖