Monday proved to be a tough day for Ariana Grande as clips of her crying onstage emerged on Twitter last night.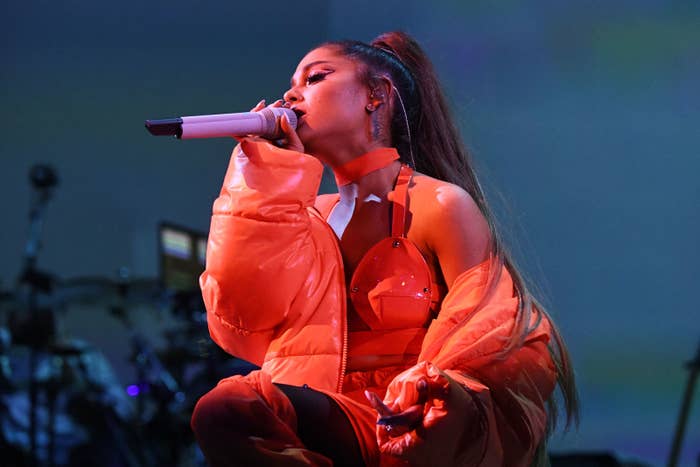 Ariana is currently on the road for her world tour following the success of her two previous albums — Sweetener and Thank U, Next — which were both released within six months of each other.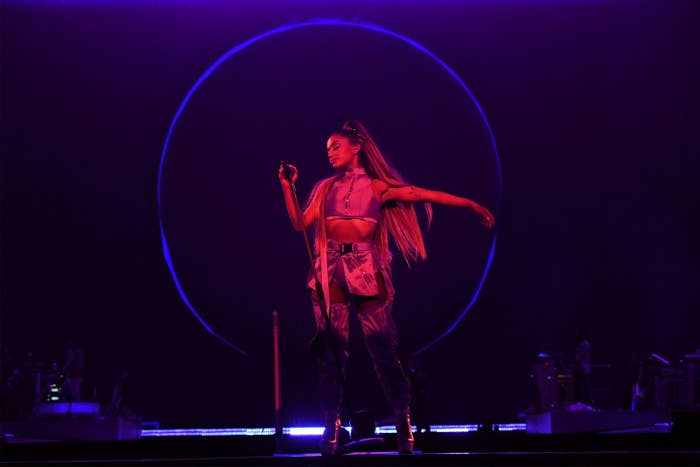 While it's been a ~Successful~ return to the stage following a turbulent year, it's also been an emotional one. During a performance of "Goodnight n Go" on opening night, Ariana, to the worry of fans, began crying.
Yesterday marked the six-year anniversary of the release of her first song with Mac Miller, so it was to be expected that Ariana might feel a little tearful.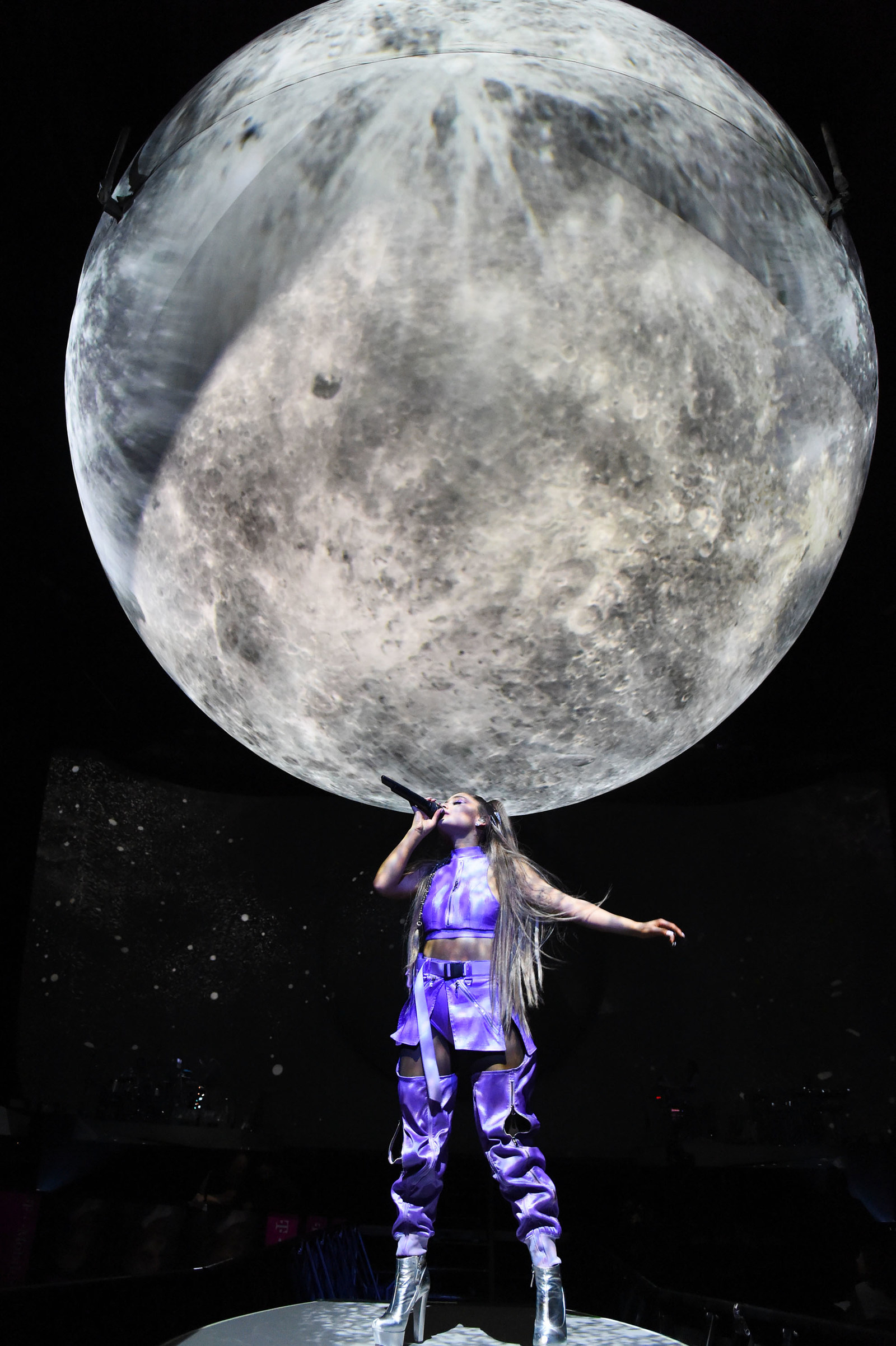 In videos from last night's show, Ariana can be seen getting emotional while singing "Thank U, Next", struggling in particular at the point when Mac's name is mentioned.
In fact, Ariana was so overcome with emotion that she struggled to sing most of the song. However, like a pro, she still managed to style it all out with a little bit of help from the crowd and her dancers.
Acknowledging how tough it had been for her, Ariana jumped on Twitter following the performance to apologise to fans. She first thanked them for "accepting [her] humanness" before admitting it was tough singing some of the songs on tour.
Earlier in the day, Ariana marked the anniversary of "The Way" on Instagram with a post that simply said "six years" alongside a heart.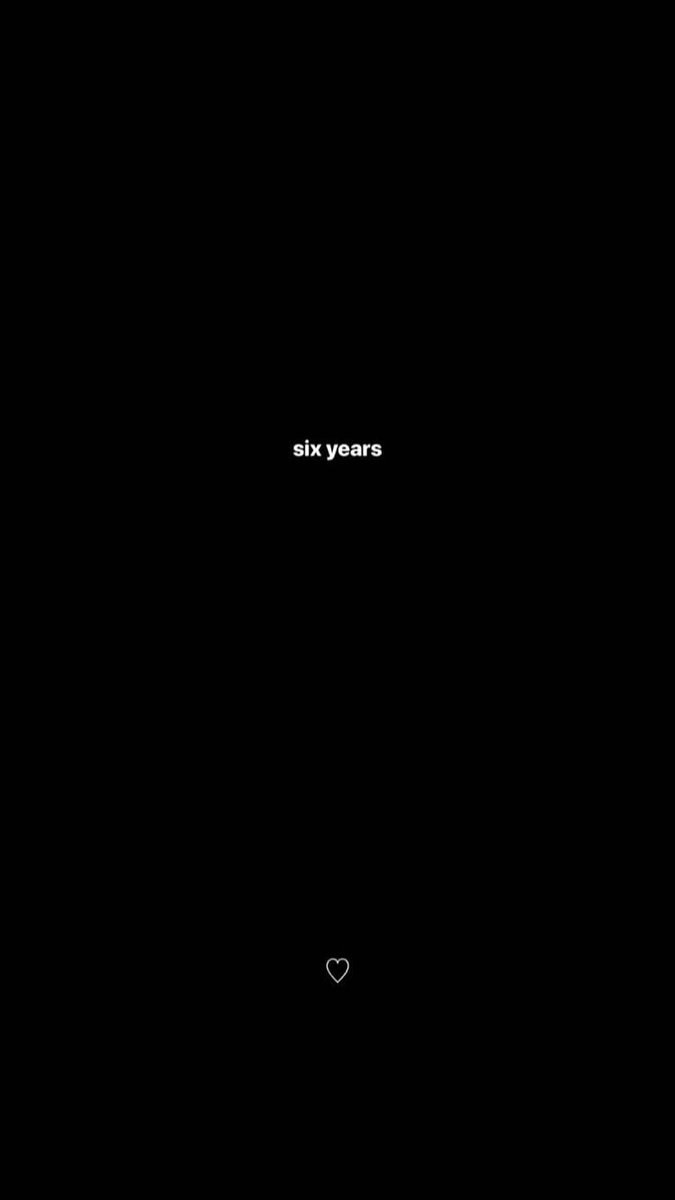 She also paid tribute to Mac by posting pictures of Myron, the dog they got together in 2017.
But, if you're worried about how Ariana's doing right now, she assured fans in a brief Q&A on Instagram that "even when things come up" she's just grateful to be where she is with the support of her friends.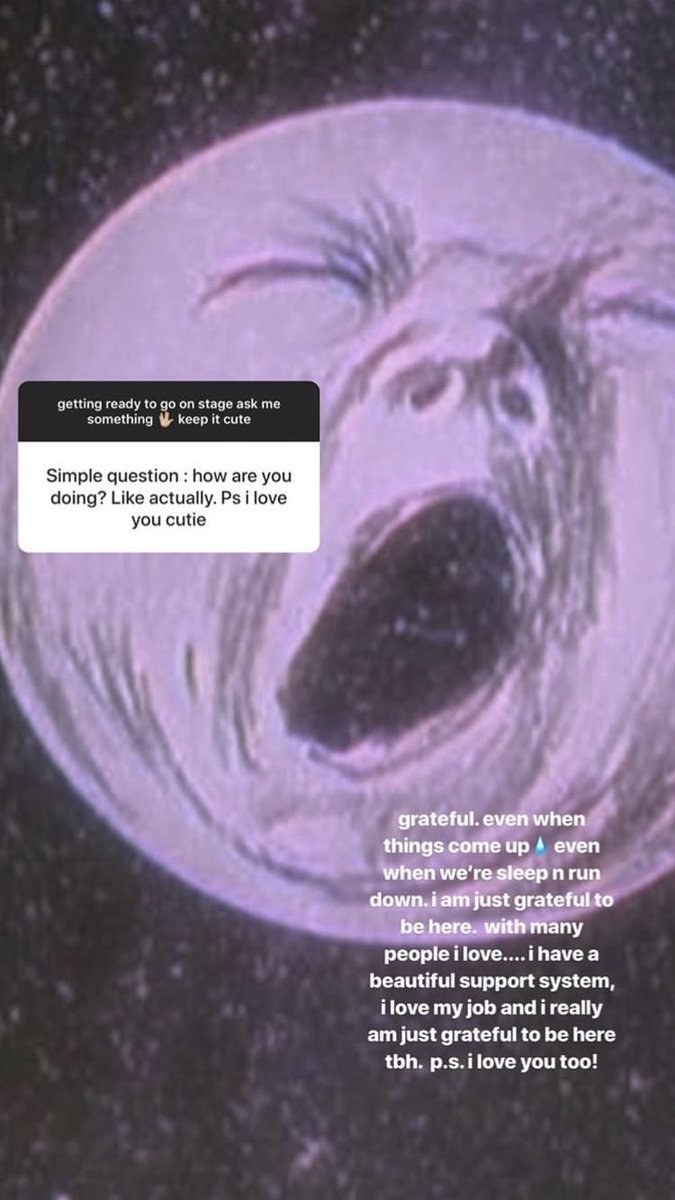 Sending love to Ariana! 💖