Here's What Went Down On The First Night Of Ariana Grande's "Sweetener" Tour
The opening night included emotional performances, a subtle tribute to Mac Miller, and a ton of incredible vocals.
In case you didn't know, Monday marked the opening night of Ariana Grande's Sweetener World Tour, and judging by the reaction online, it was definitely worth the wait.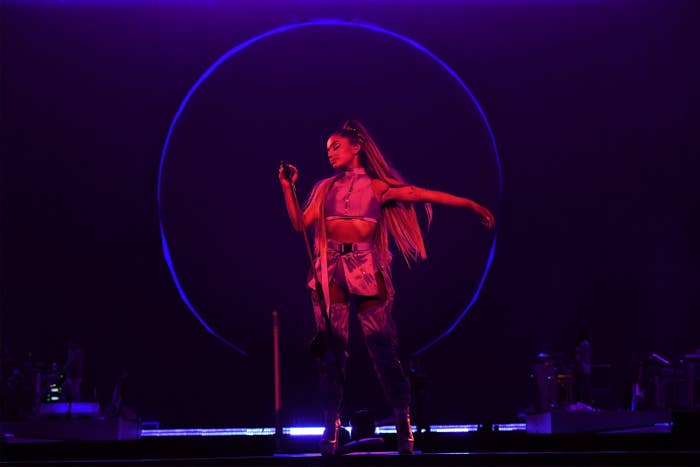 First of all, before the show even started there seemed to be a tribute to Mac Miller, with his track "Dang" being the last song to play before Ariana began singing to start the show.
Mac — who died of an accidental overdose last year — is, of course, Ariana's ex-boyfriend. Fans wondered how she might incorporate him into the show.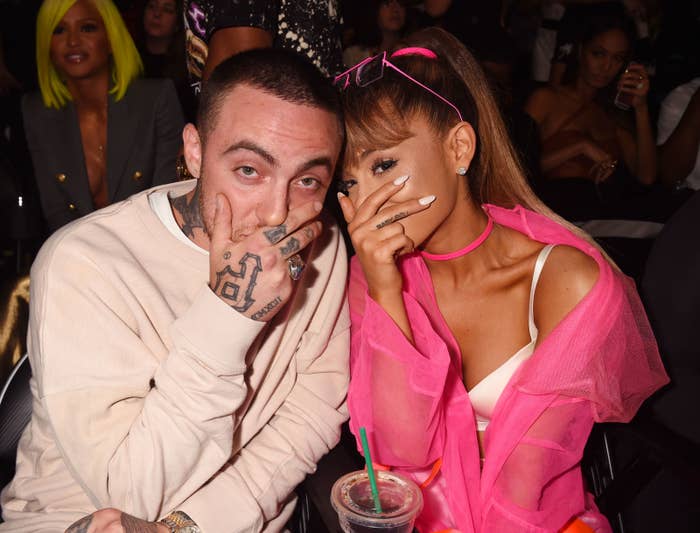 Ariana revealed back in February that, at least for the time being, she wouldn't be performing "Ghostin" on tour. The song is incredibly emotional and appears to reference how she first dealt with her grief over Mac's death while in a relationship with her ex-fiancé, Pete Davidson.
In fact, "Ghostin" isn't the only song that's missing from the setlist — "Imagine", a ballad about "a simple, beautiful love that is now (and forever) unattainable", is also missing.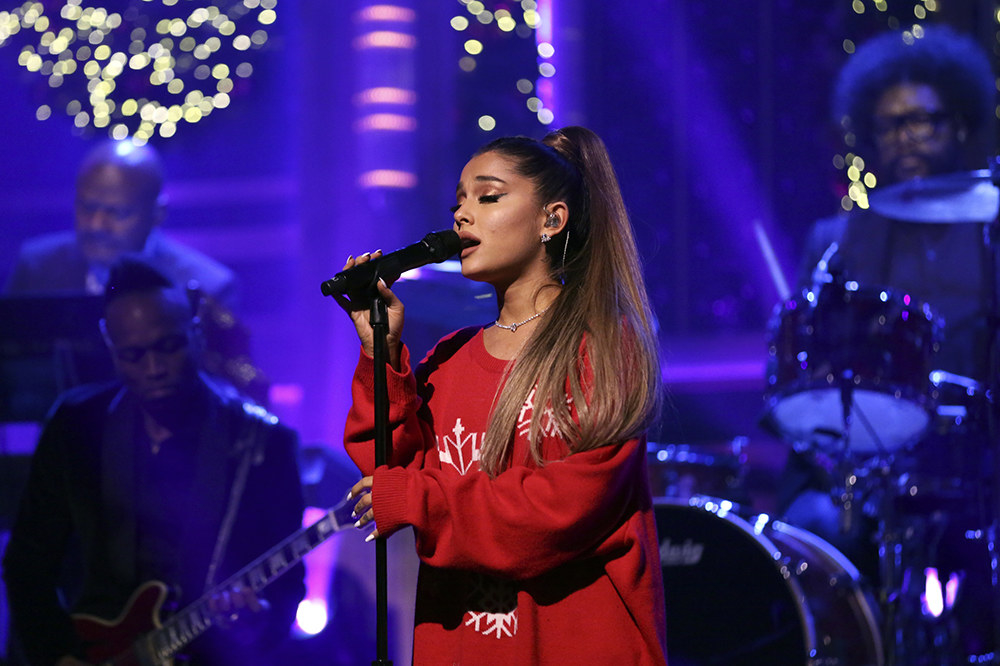 "Get Well Soon" also got cut from the setlist because Ariana apparently fell asleep while rehearsing it!
But pretty much every other song from both Sweetener and Thank U, Next appear on the setlist, alongside a bunch of other bops from her previous albums.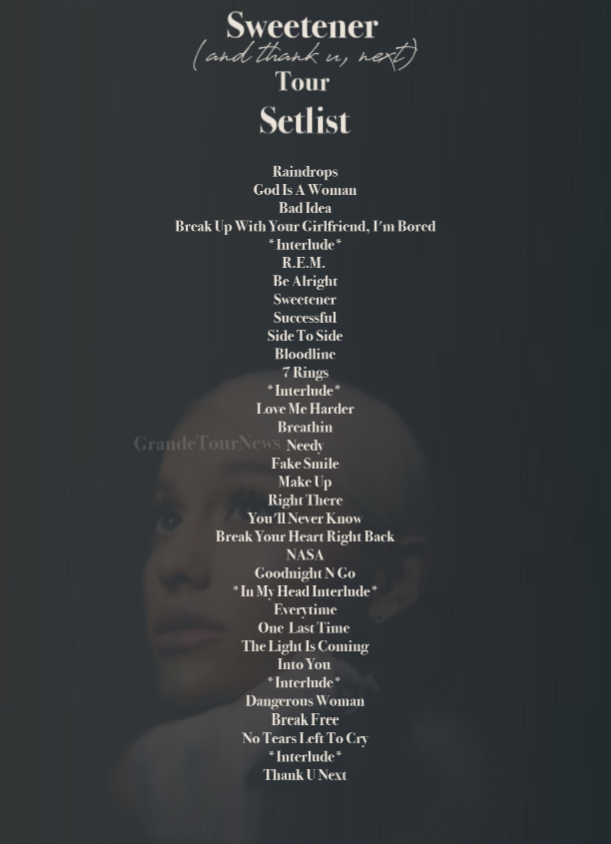 This moment in particular is about to make my wig fly.
The opening night of the tour marked an emotional return to the stage for Ariana, what with it being her first tour since Mac's death and the Manchester bombing, when 22 people died at her Dangerous Woman concert in 2017.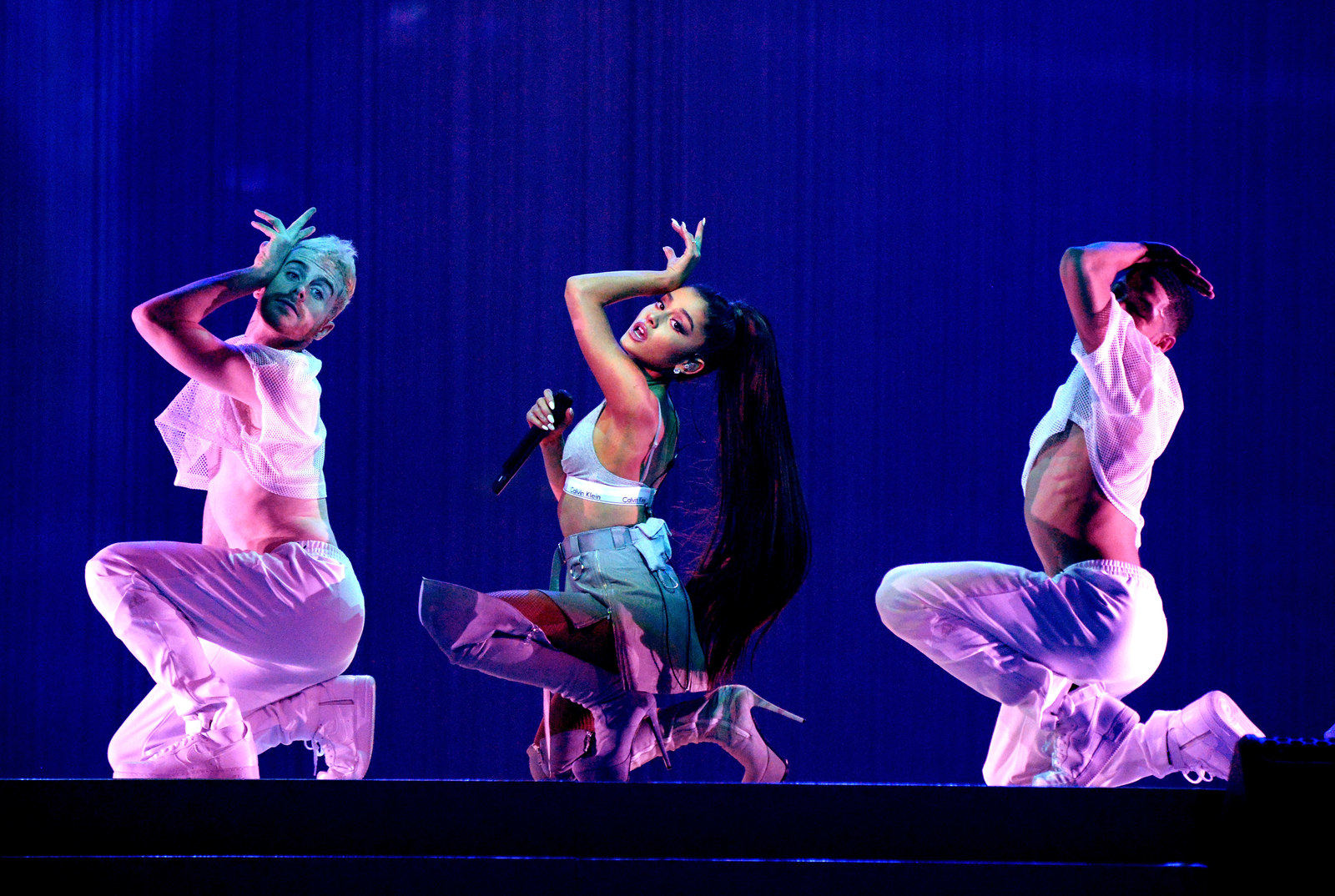 So it's no surprise that Ariana appeared to get a little emotional, fighting back tears while performing "Goodnight n Go". However, she still managed to nail pretty much every note, a feat even if you're not about to cry.
It turns out that a lot was going on during the "Goodnight n Go" performance, actually, as somewhere in the crowd there was a proposal!
Oh, and if you look carefully, during the same song you can see a Wall-E and EVE floating around in the background, which is cute AF.
As for the rest of the show, Ariana was basically pitch-perfect, something that won't come as a surprise to most. She even hit a whistle note in the first five minutes, which shook not just fans but also those who were working behind the scenes.
The stage and visuals looked stunning, to say the least.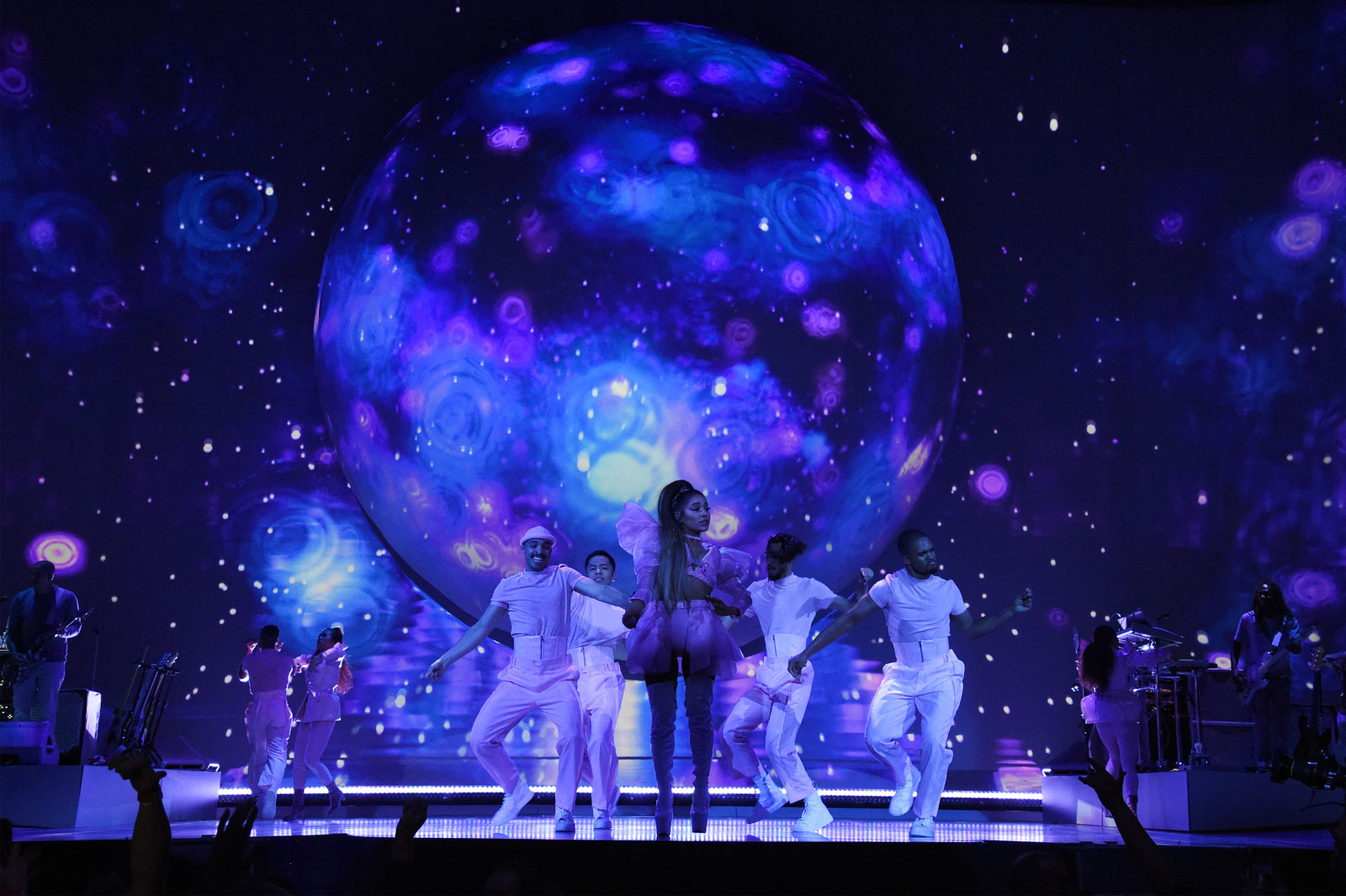 If you can't tell from this giant moon, the concept of the whole show seems to be space.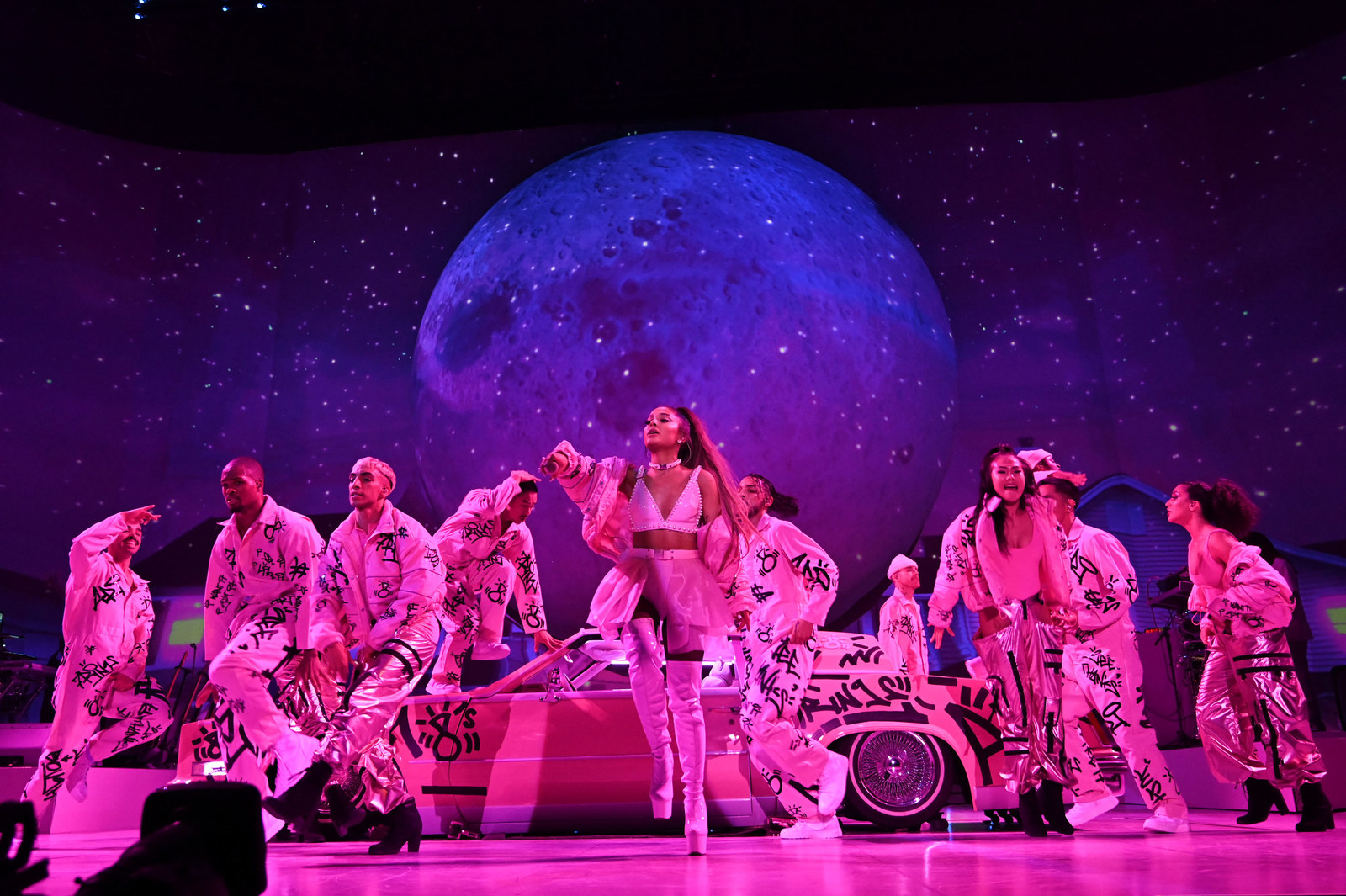 And let's not get started on the outfit changes.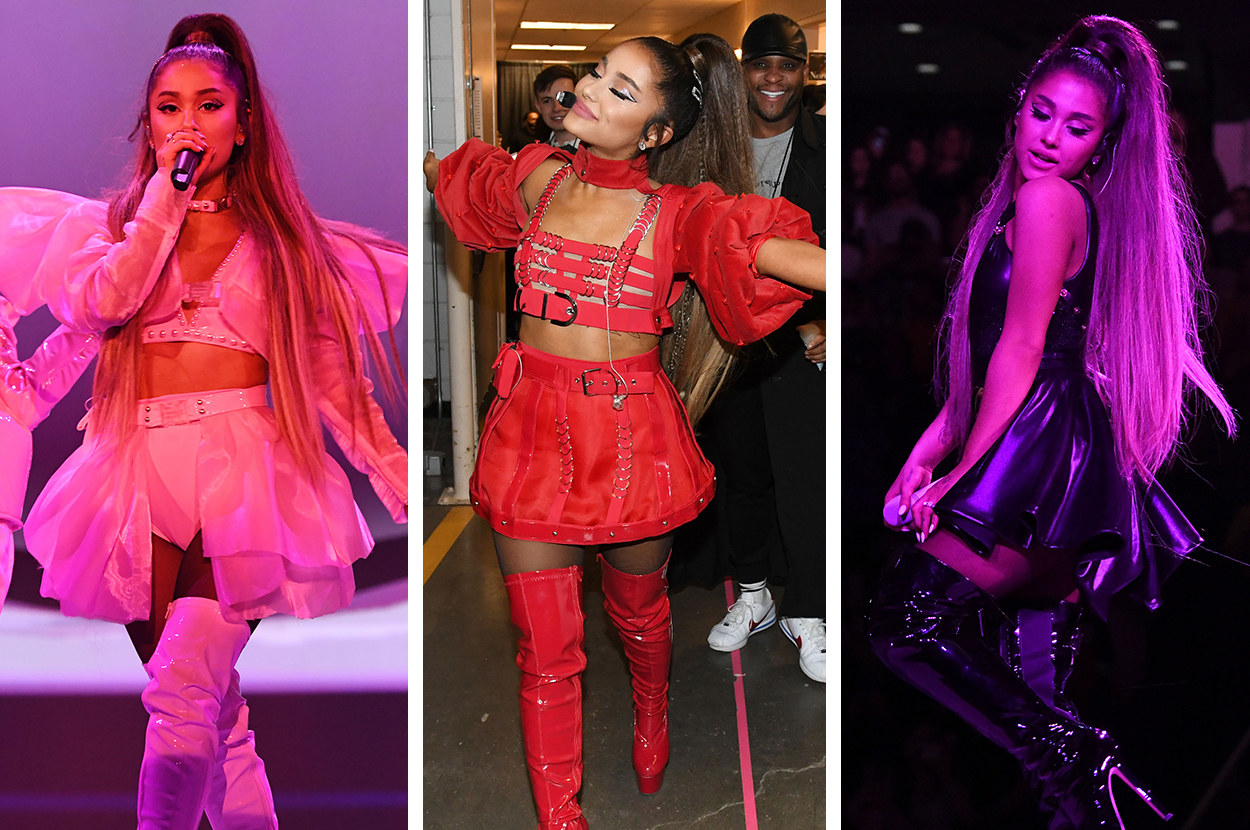 Ariana is also using her platform for good by encouraging those who are attending the show to register as a new voter, which is timely considering the US 2020 elections are around the corner.
Finally, Ariana tweeted to reveal how she was feeling after the show.
Admitting that she was emotional, Ariana thanked her fans alongside videos from the night.