Ariana Grande is once again about to bless us with a brand new album, less than six months after she released Sweetener.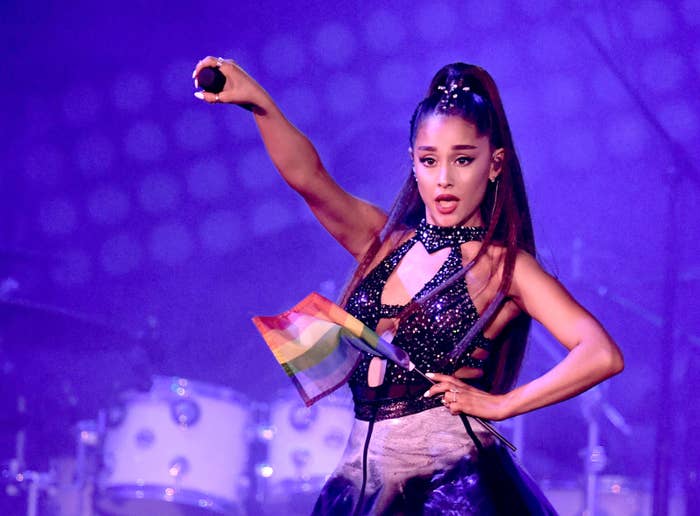 The album will be called Thank U, Next, sharing the same name as its record-breaking lead single, and will be released on February 8. Last night, Ariana unveiled the artwork after also confirming the album's tracklist. Don't worry about me, I'm just internally screaming.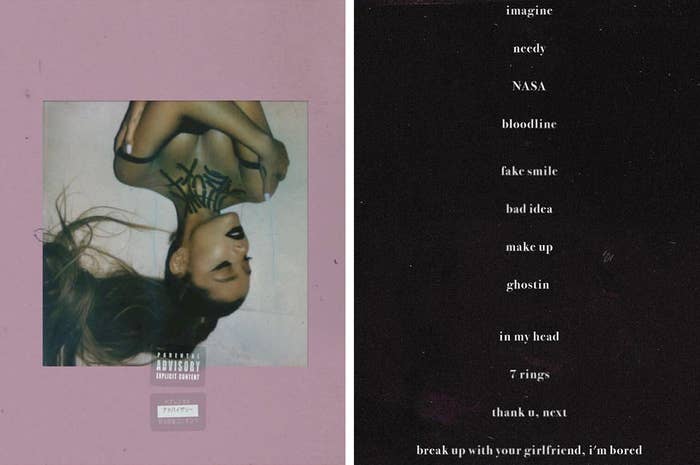 Fans who can't wait until February 8 (yes, that is me) have been blowing up Ari's Twitter for more deets, and what do you know, she actually caved and revealed what some of the songs are about! Eye emojis at the ready people, things are about to get real interesting.
First up, we have "Ghostin" which Ariana says is about "feeling badly for the person you're with bc you love somebody else". Yikes.
Then we have "In My Head" which sounds like a personal attack on my being.
"Bloodline" has its foot on my neck.
Don't worry though, it's not all doom and gloom — there's a song about space!
Fans had also been asking about the final track, "Break Up With Your Girlfriend, I'm Bored". This was a last minute addition to the album after Ariana replaced a song called "Remember" that she hinted was too personal to share with the world.
Of course, everybody needed to know who Ariana wanted to break up, but she seemed to imply that the song was just tongue in cheek because all the men in her life right now are gay.
Including her dog, apparently. Welcome to the family, Toulouse!
Oh, and we shouldn't forget to mention that the album in general sounds like it'll have more of a...uh...somber tone? Nobody's gonna want to be making babies to it anyway. In fact, it looks like people are more likely to break up after listening to it...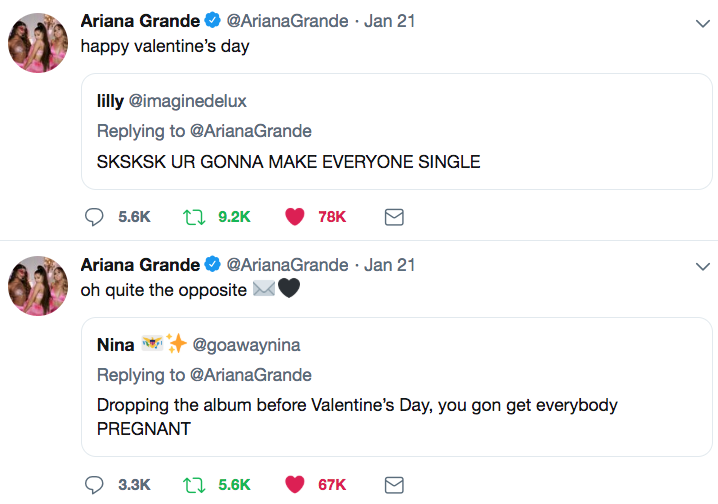 So, if you're in a relationship, sorry to break the news but you've got 15 days left. Happy Valentine's Day!