I'm sure you've all heard the good news by now — Ariana Grande will be releasing her new album, Thank U, Next, on February 8. I think we can all agree that's a cause for celebration.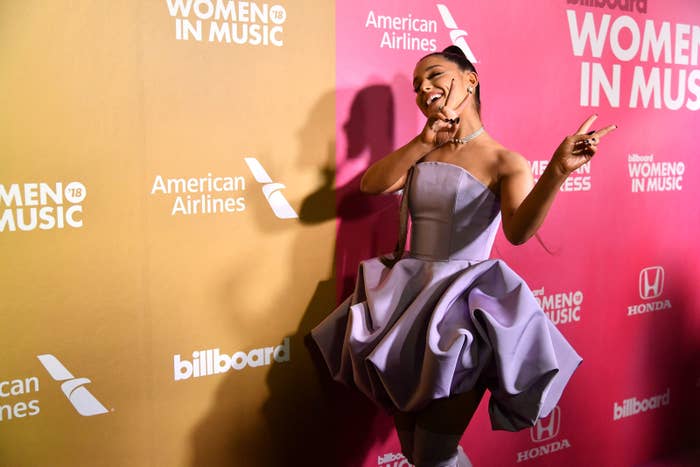 Fans have been clamouring for any snippet of information they can get, deep-diving into Ariana's music videos for clues. They were somewhat rewarded when what seemed to be a muddled tracklist appeared in the visuals for "Breathin" disguised as a train departures board.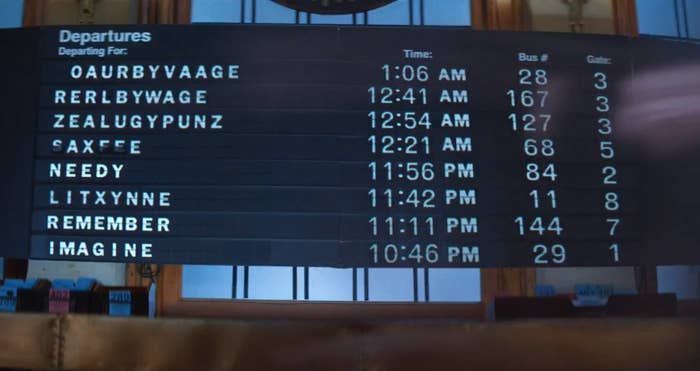 This tracklist was confirmed by Ariana last night when she finally revealed it in full. There are 12 songs altogether and the excitement is too real.
But one song in particular stands out amongst the rest — it's called "Break Up With Your Girlfriend, I'm Bored" and people are already shook.
So, what do we know about the song? Well, there's some interesting tea spilling across the Twittersphere. First of all, it looks like "Break Up With Your Girlfriend" replaces a different song on the album called "Remember".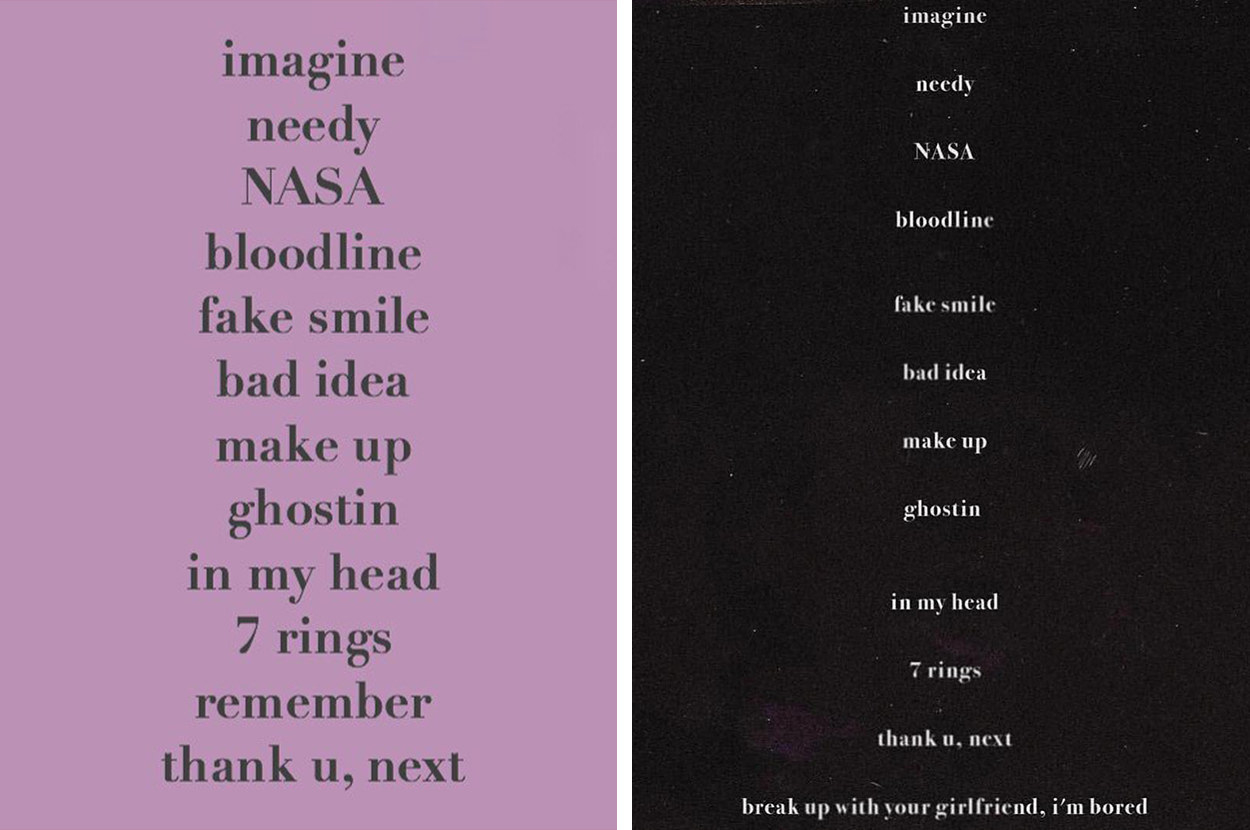 Why? Ariana replied to a fan, revealing that she'd replaced a song she didn't want to share with the world, hinting that it was too personal. She also added that the replacement was "fun", which I think we can assume from the title.
Fans are almost unanimous in their thoughts on why Ariana decided to replace "Remember" — the song is thought to be about her ex-boyfriend Mac Miller, who died of an overdose last September.
The name of the track is significant as Mac also has a song by the same name, which he released in 2013. The word "Remember" also appeared on the departures board in the "Breathin" video alongside 11:11pm, which is known as the time to make a wish.
This isn't actually the first time we've heard about "Break Up With Your Girlfriend" — a screenshot appeared on Twitter almost two weeks ago claiming that Ariana had registered it online. The song has apparently been produced by Ariana's longtime collaborator Max Martin and samples NSYNC's "It Makes Me Ill" which I can confirm is a certified bop.
All that's left to guess is who the song's about? Is it just tongue-in-cheek, or is Ariana sending a not so subtle message to someone in particular? Although guesses are scarce, the one name that keeps popping up is Big Sean, who she dated in 2015.
Of course, Big Sean was also one of the exes Ariana name-dropped in "Thank U, Next". She even wrote "could still get it" next to his picture in the video, which had eye emojis popping up all over the internet.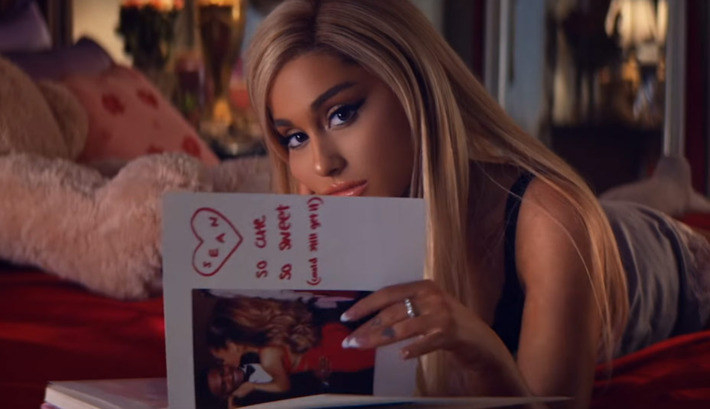 But I guess we'll just have to wait and see if Ariana confirms anything else about the song. Either way, I can't wait to have "Break Up With Your Girlfriend, I'm Bored" on repeat come February 8.