Last night saw the Oscars of fashion (aka the Met Gala) hit New York City, and as expected, Rihanna came to slay.
So let's rewind a decade and remind ourselves of every slay we've been lucky enough to witness, starting with Rihanna's first Met Gala appearance way back in 2007.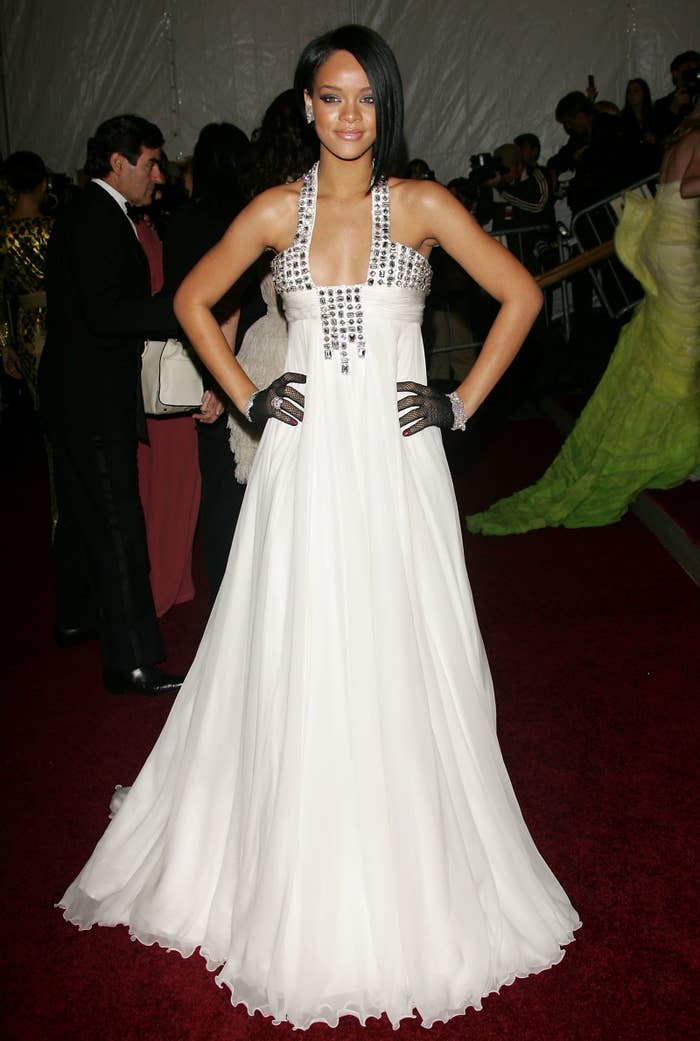 Having been in the industry for a couple of years at this point, Rihanna had just released her mega-hit "Umbrella", which topped the charts in America for seven weeks and confirmed her invite to the Met Gala.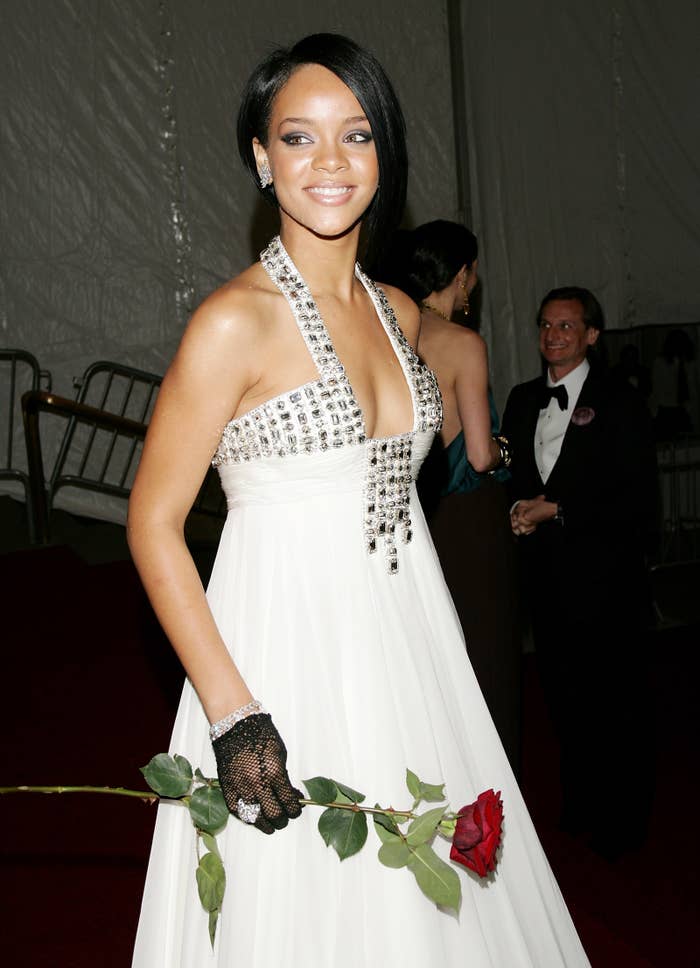 Having been successful in the lead-up to that point, it was at this time in 2007 that her career kicked up a gear.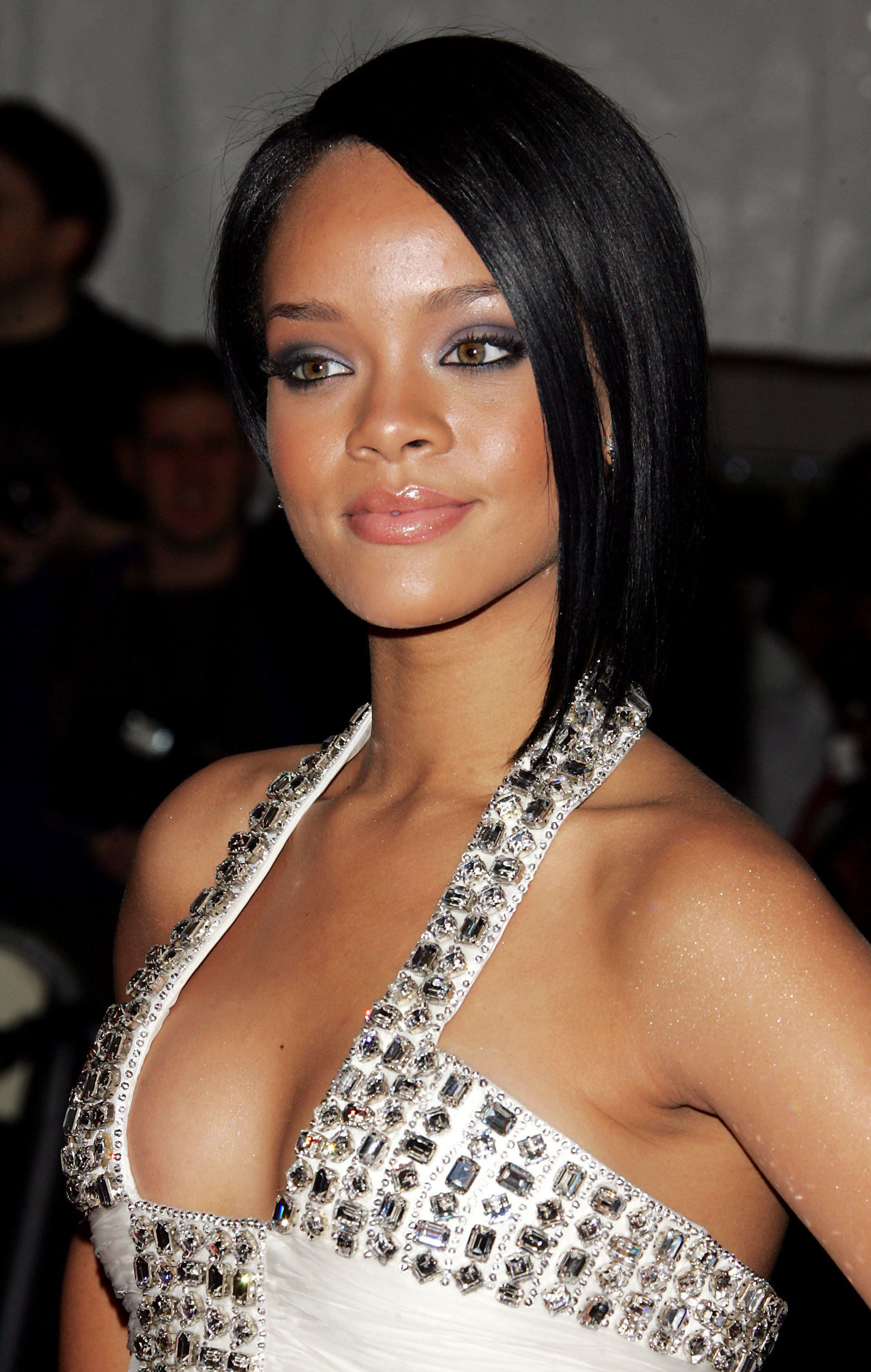 The next time she appeared on the carpet was in 2009, when she ditched the dress in favour of a suit.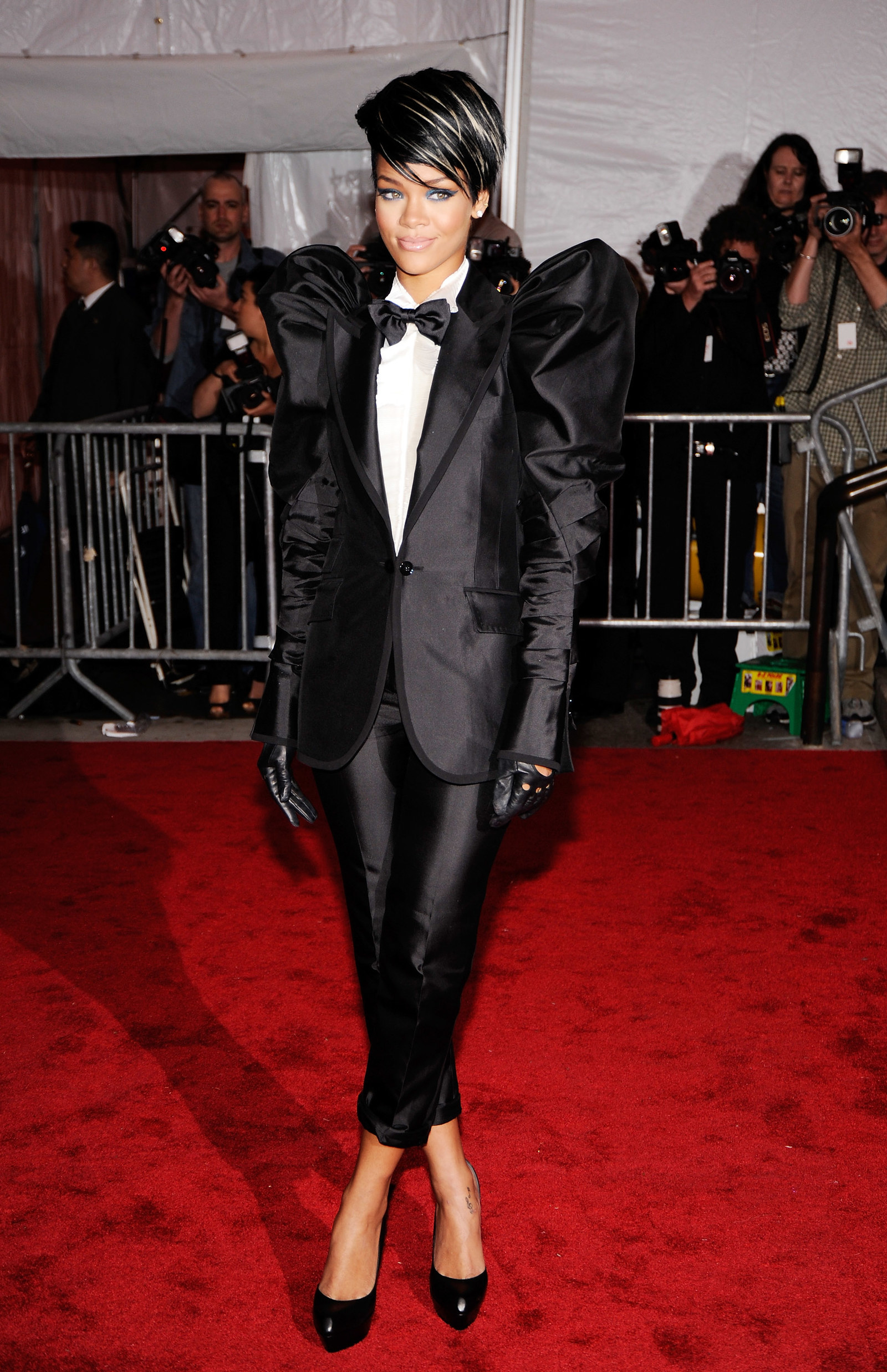 And continued to slay in style.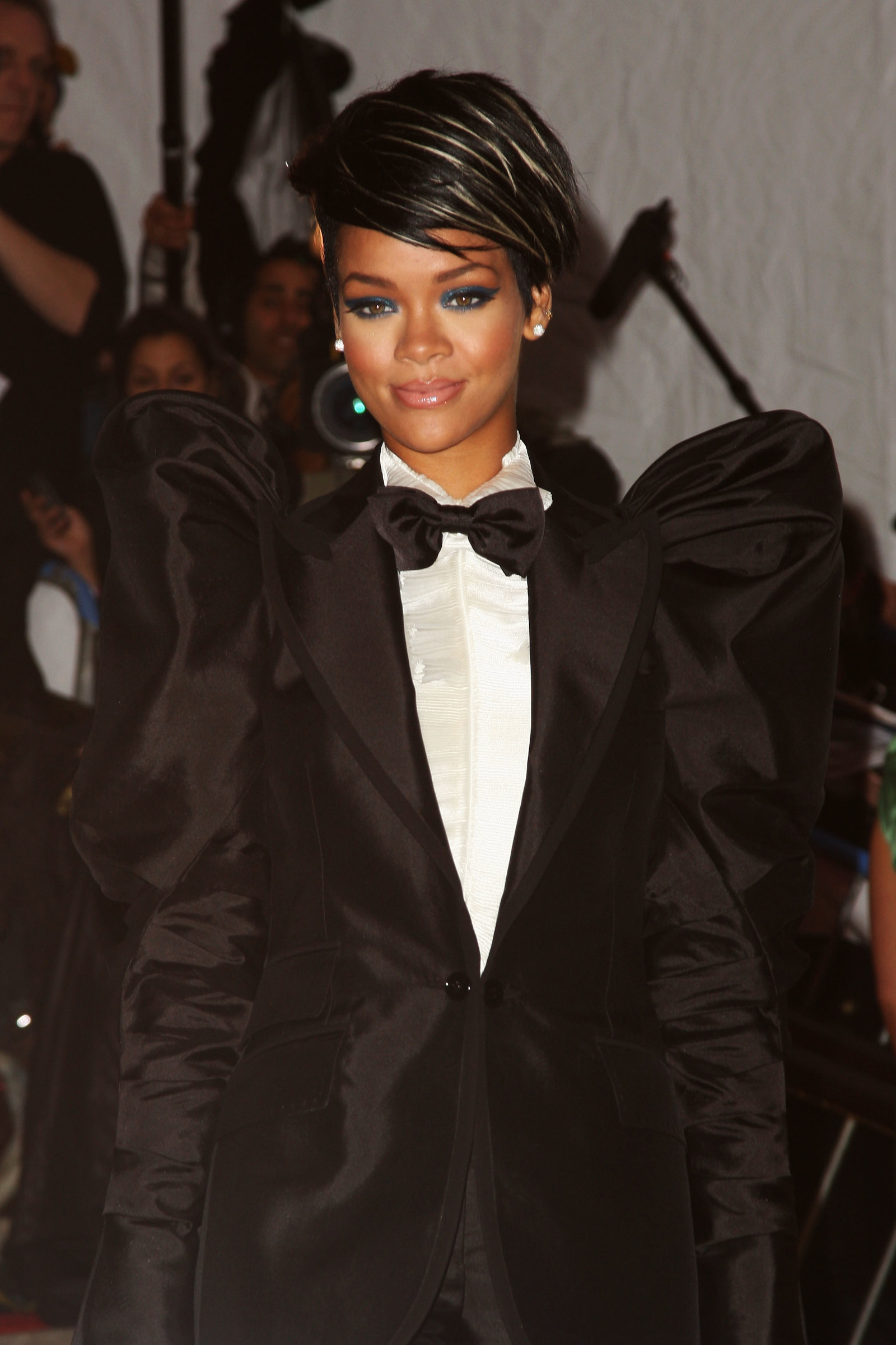 Rihanna's next Met Gala appearance came two years later in 2011. By this time, the artist's look had dramatically changed, with her iconic red hair being the staple for her new era of music.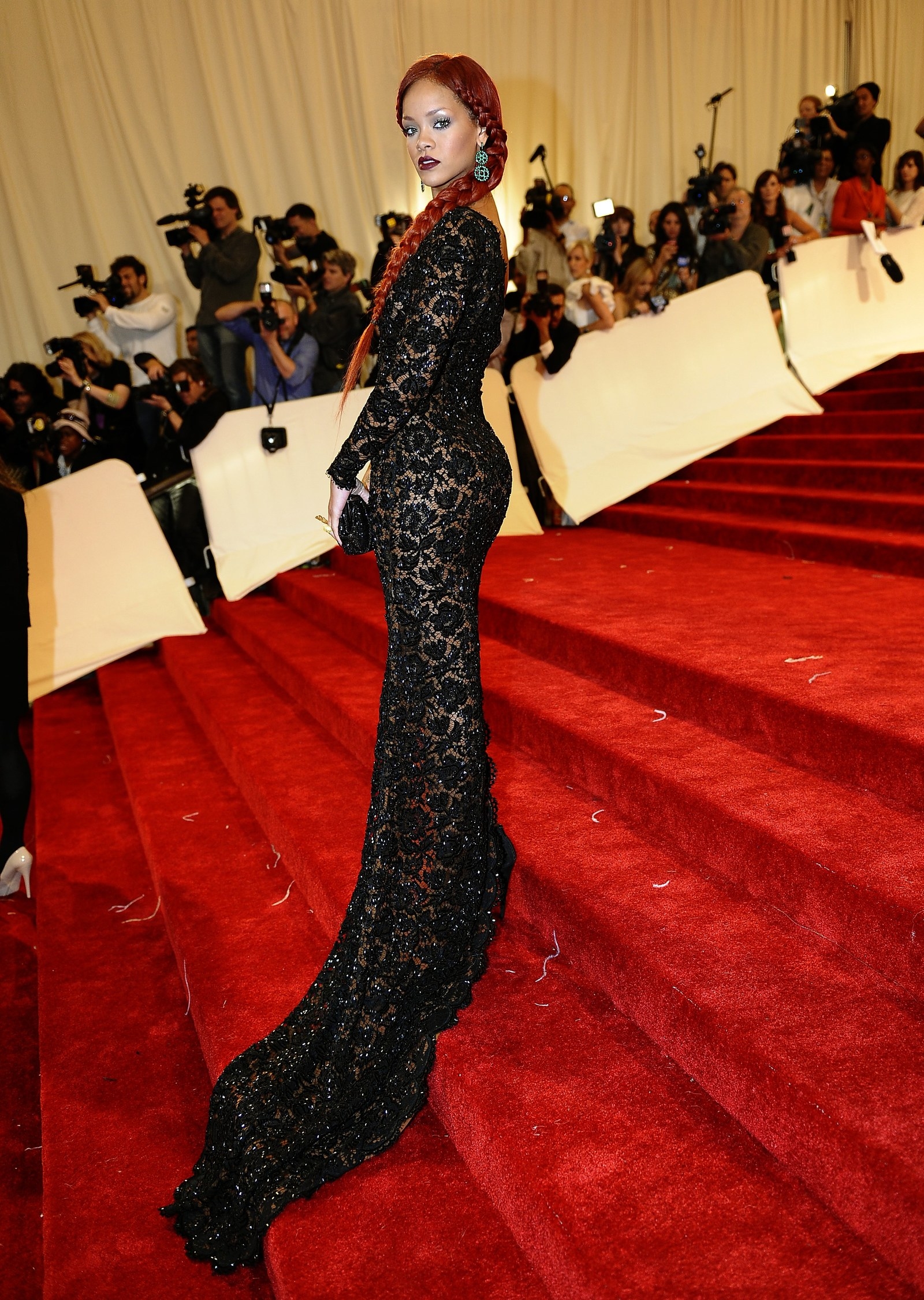 Having had increasingly successful albums, in 2010 Rihanna released Loud. Her star continued to rise – and nobody could doubt the fact that Rihanna was a global superstar.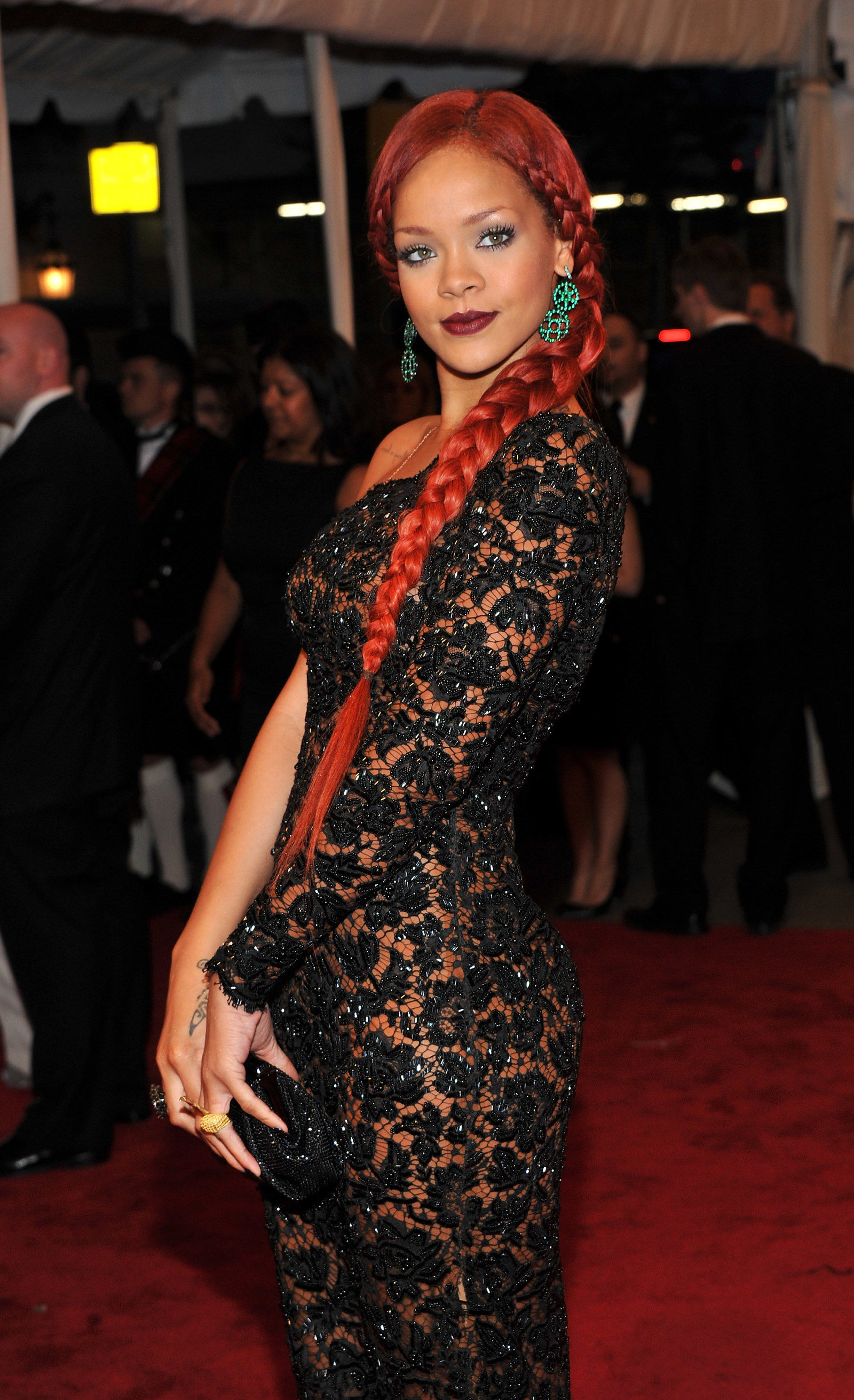 So by the time the Met Gala came around in May 2011, Rihanna was one of the biggest names on the guest list.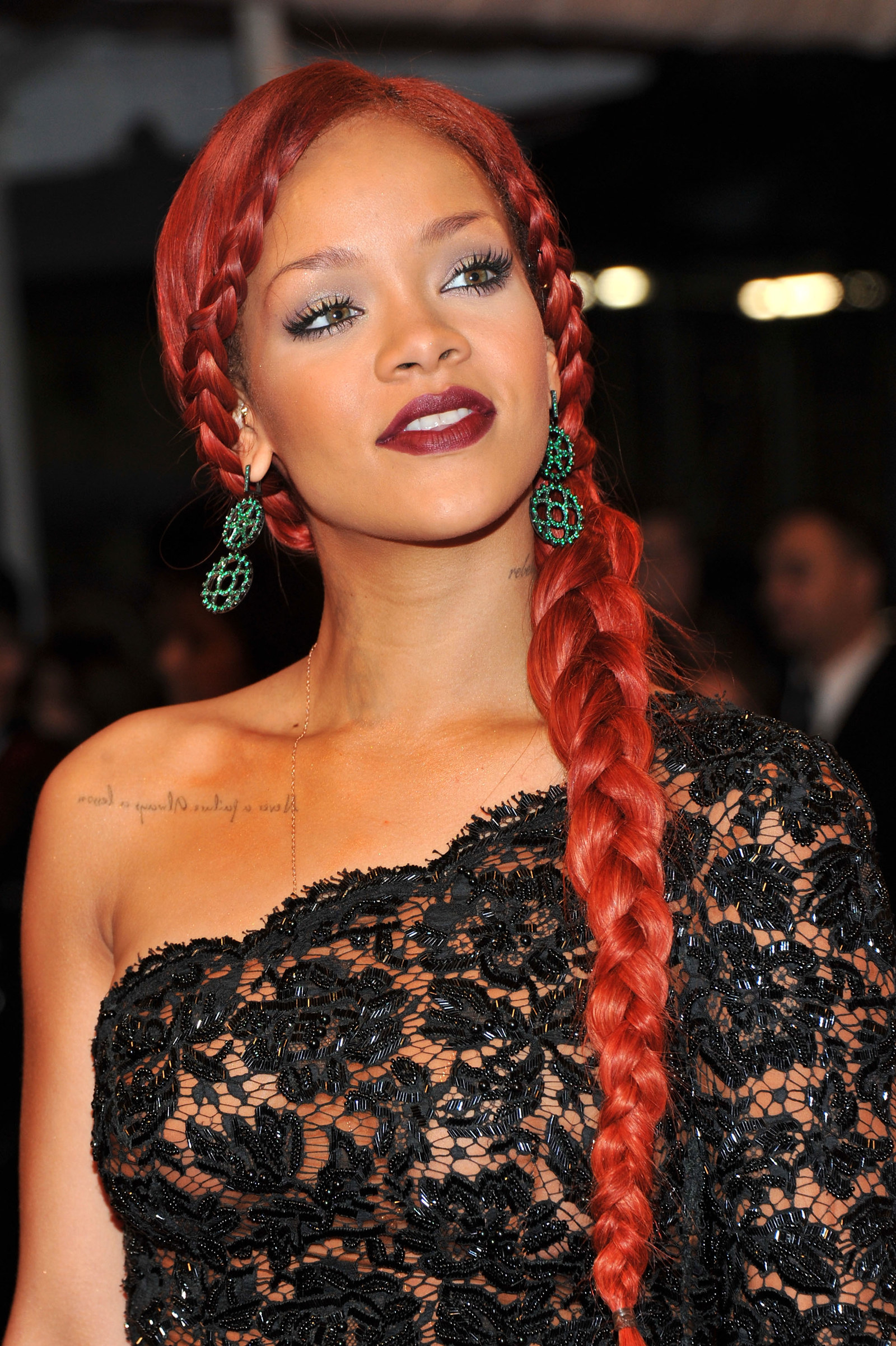 A year later, Rihanna attended the ball once again. She'd just come off a huge, 98-show worldwide tour, in the midst of which she released another album, Talk That Talk.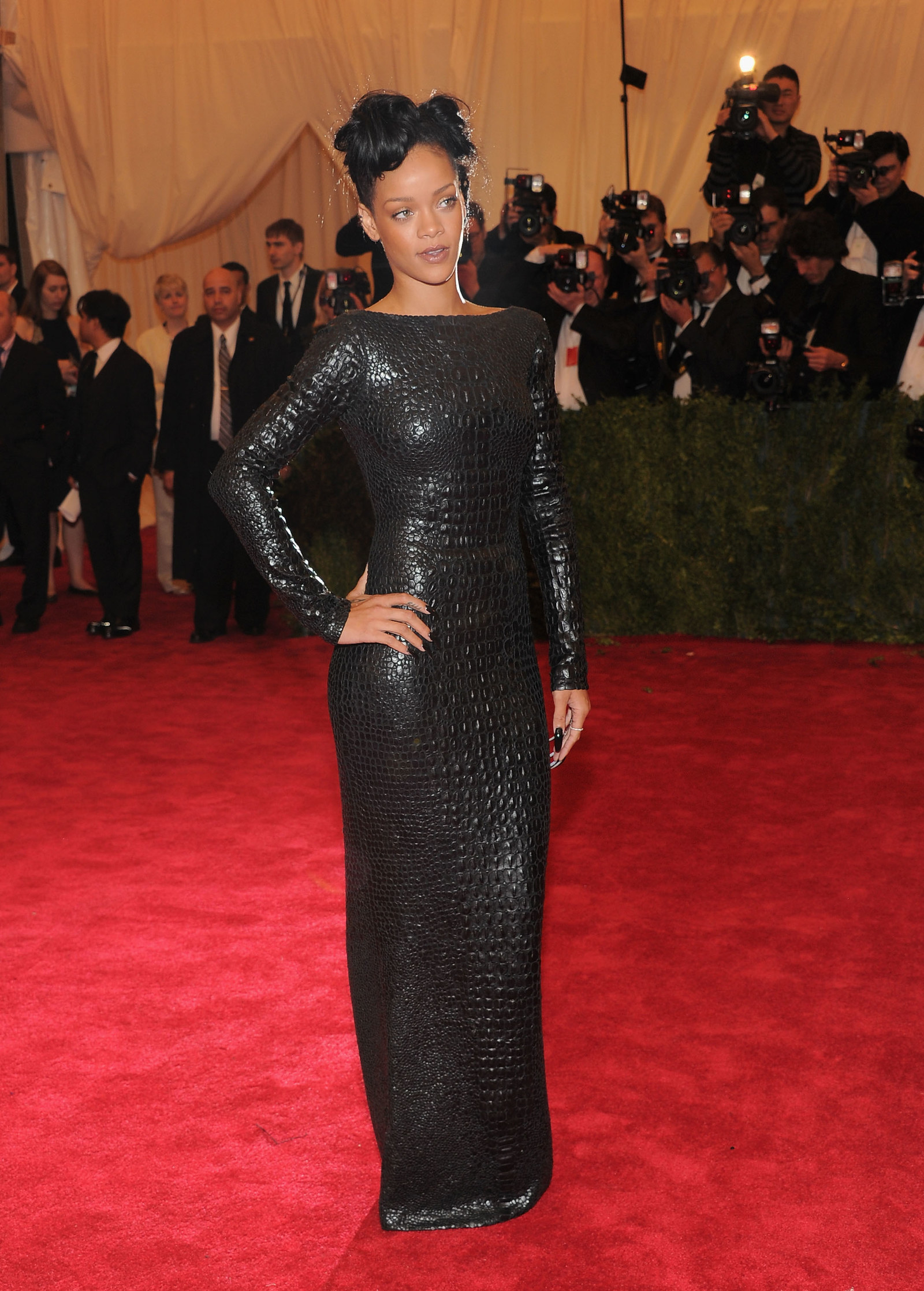 While Loud was all about bright and bold colours, Talk That Talk had more of an edge, and on the red carpet Rihanna went with an all-black ensemble that matched her now darker hair.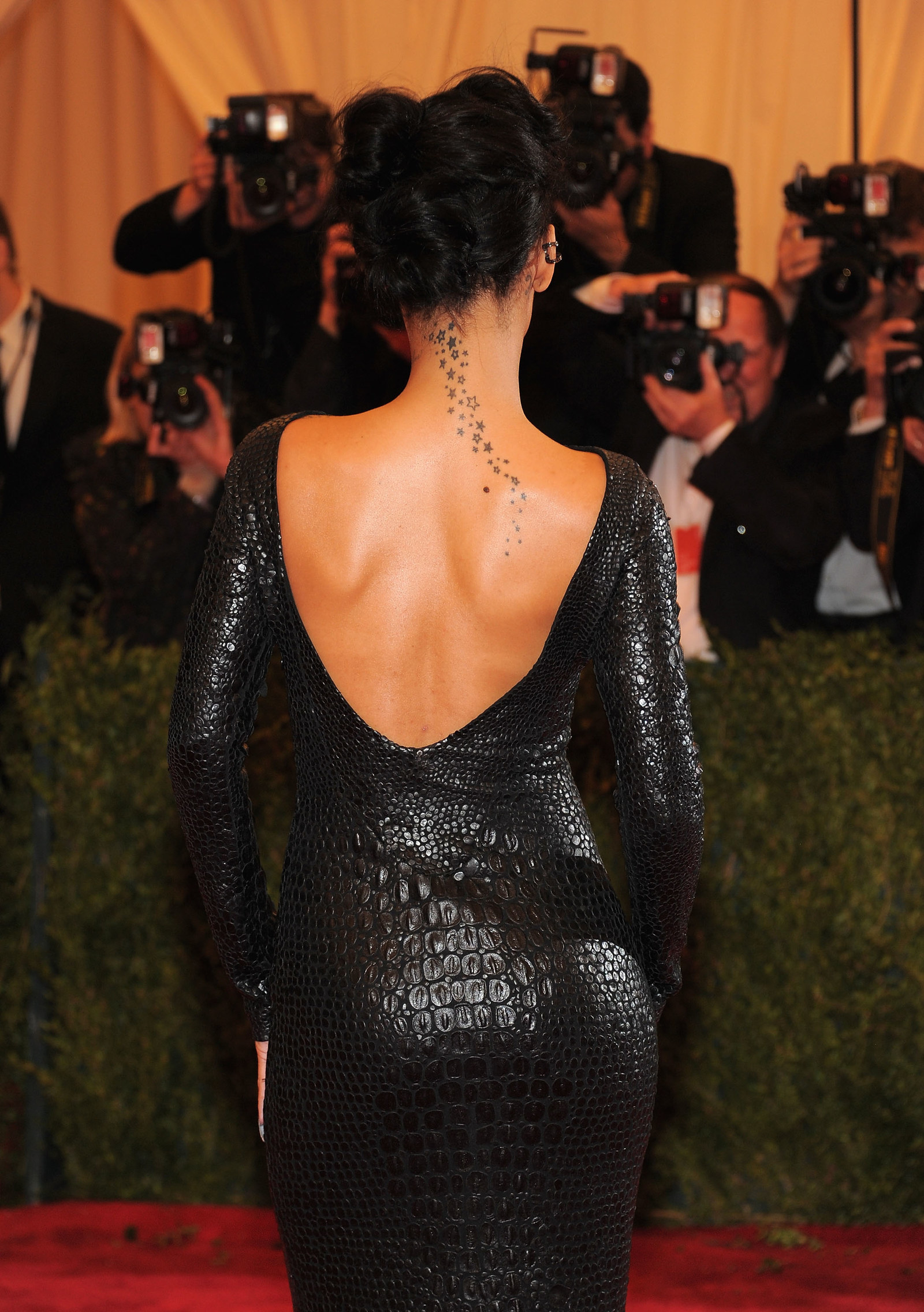 In stark comparison with her 2012 look, Rihanna attended two years later in an all-white Stella McCartney number.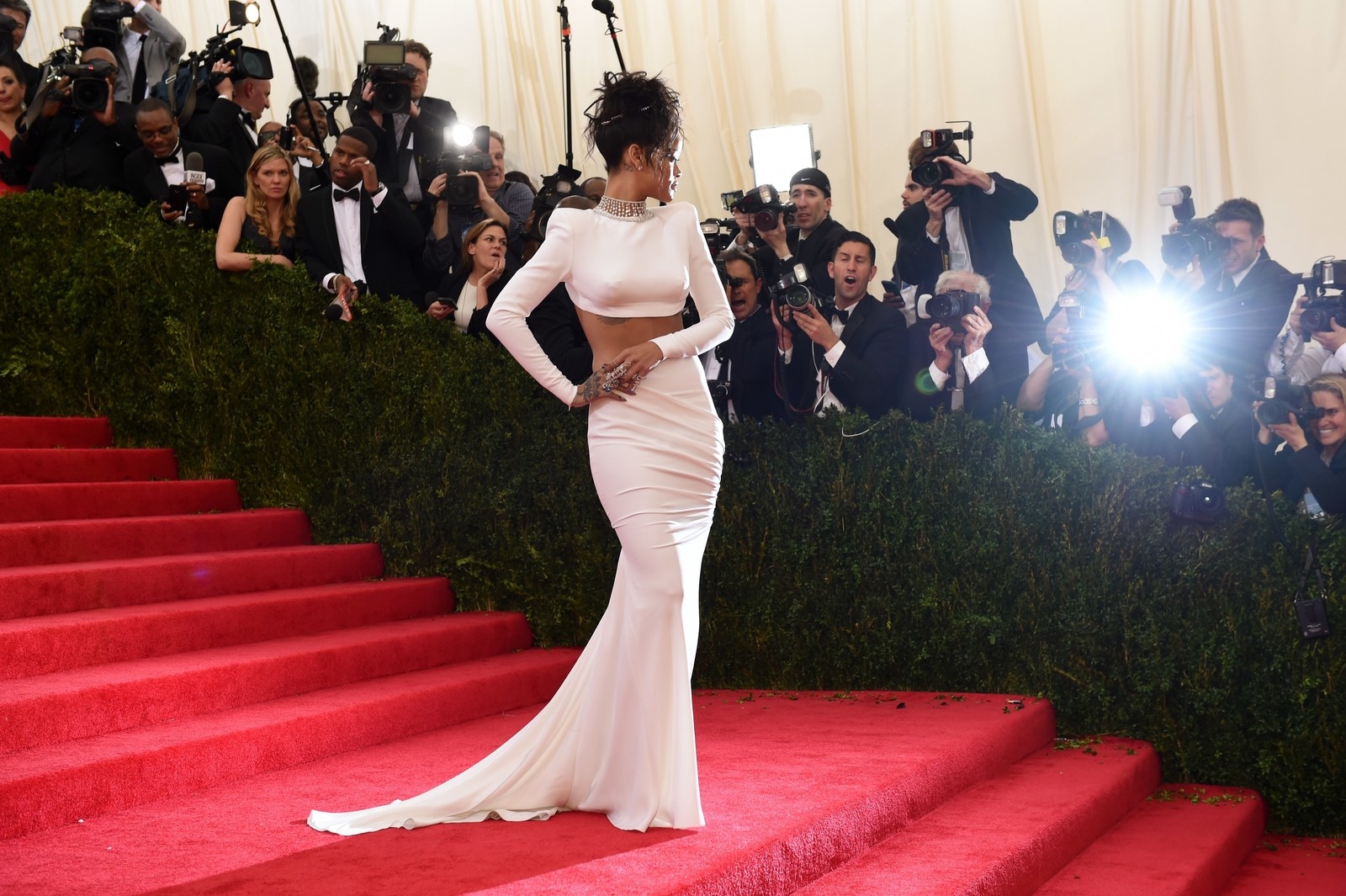 While she had previously released an album every year (except for 2008), Rihanna seemed to ease back on creating music in 2014.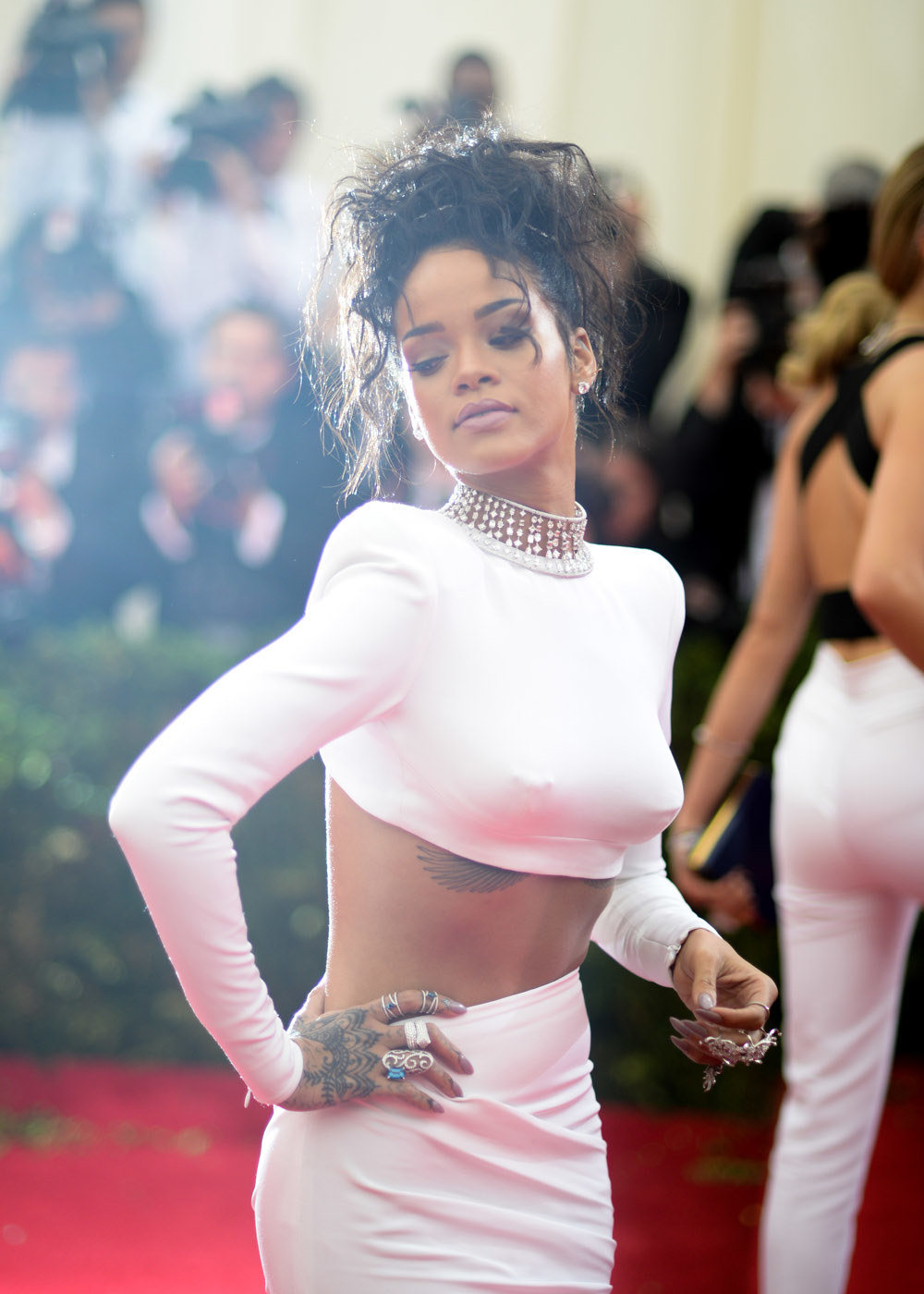 The year wasn't completely quiet, though. 2014 saw Rihanna win a Grammy Award and also be crowned "fashion icon" at the CFDA Awards, where she wore that Swarovski crystal dress.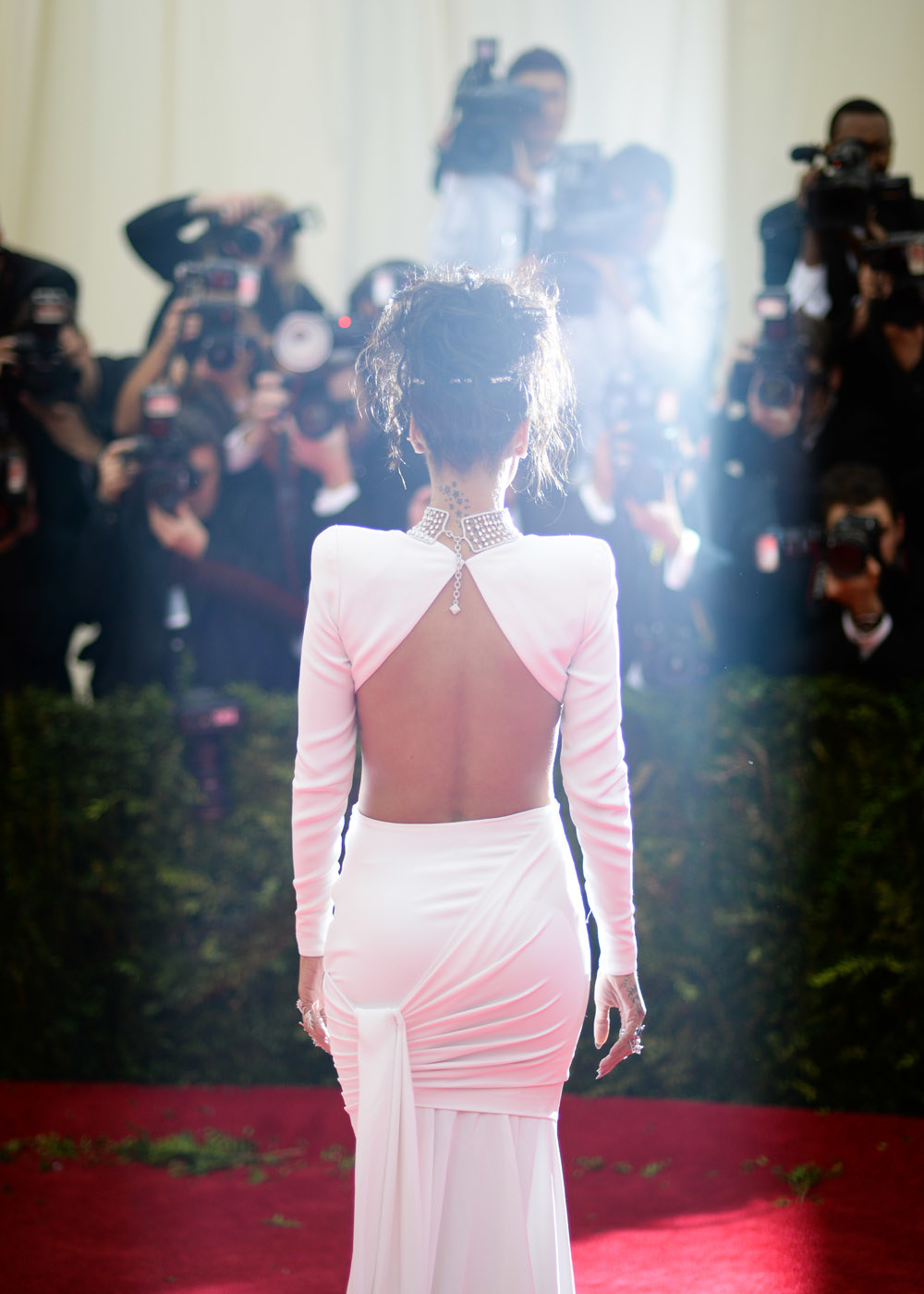 Rihanna was also included in Vogue's best-dressed list for that year's Met Gala.
The 2015 Met Gala was the real showstopper, though.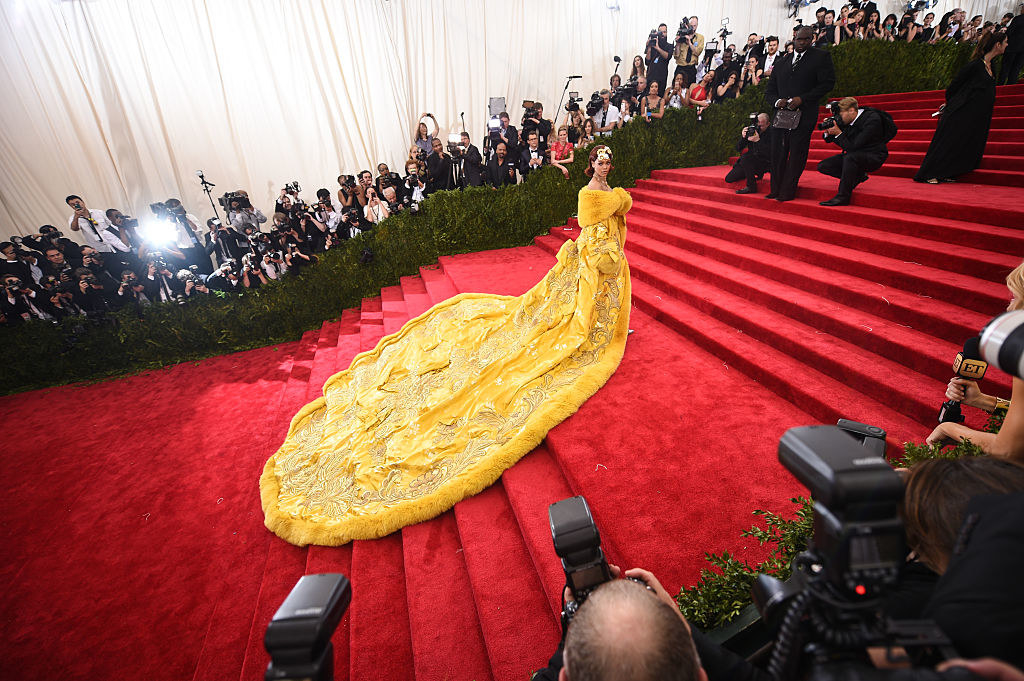 Arriving fashionably late, Rihanna shut everything down as soon as she stepped foot on the red carpet.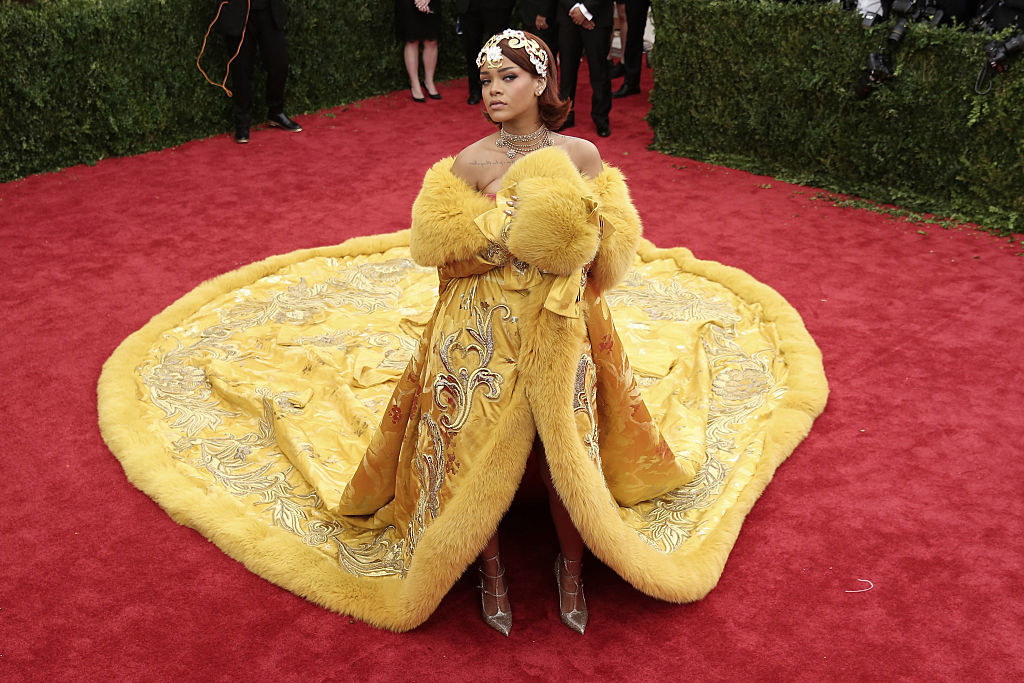 The dress she wore, a design by Guo Pei, took two years to make and required a handful of men to help carry the train up the Met Gala stairs.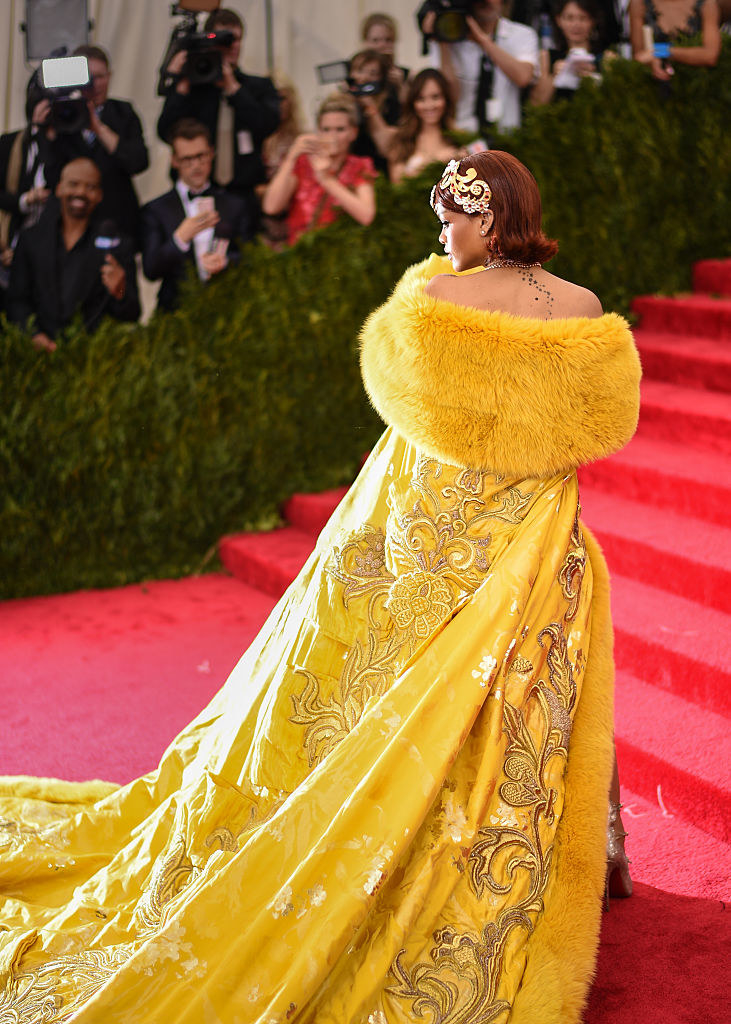 Although she'd recently released a couple of singles, including "Bitch Better Have My Money", which she performed on the night, there was still no sign of a new album by the time the Gala came around.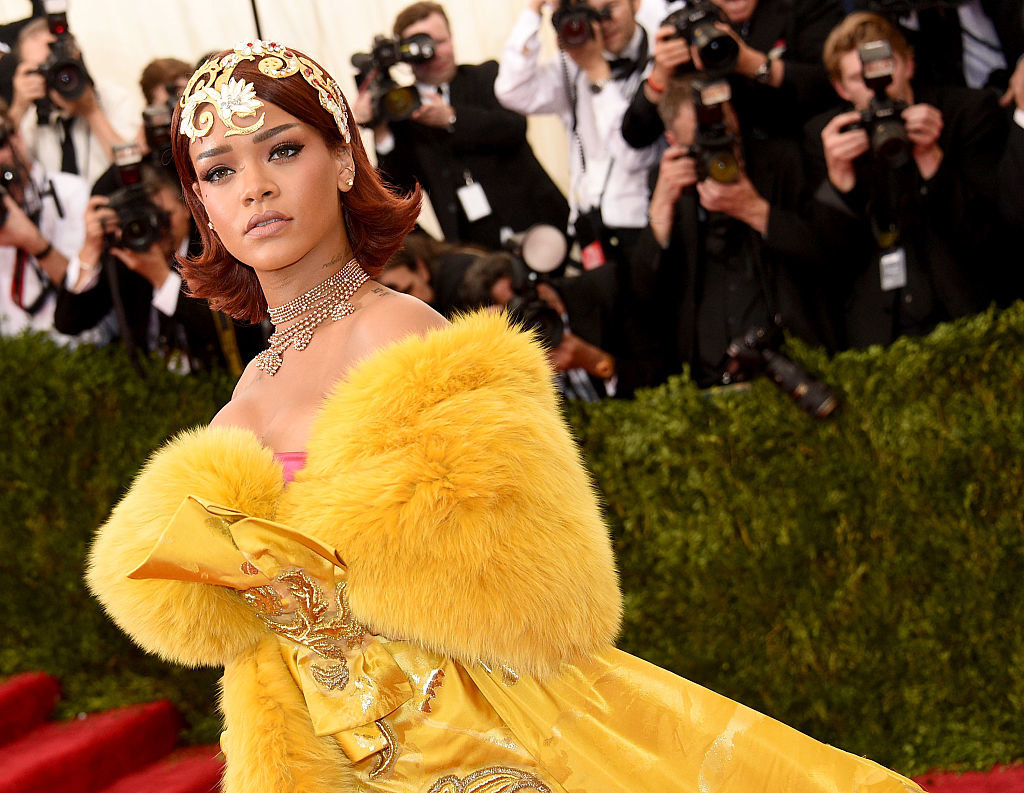 But Rihanna definitely made sure she was the name on everybody's lips, and people were talking about her red carpet appearance for weeks.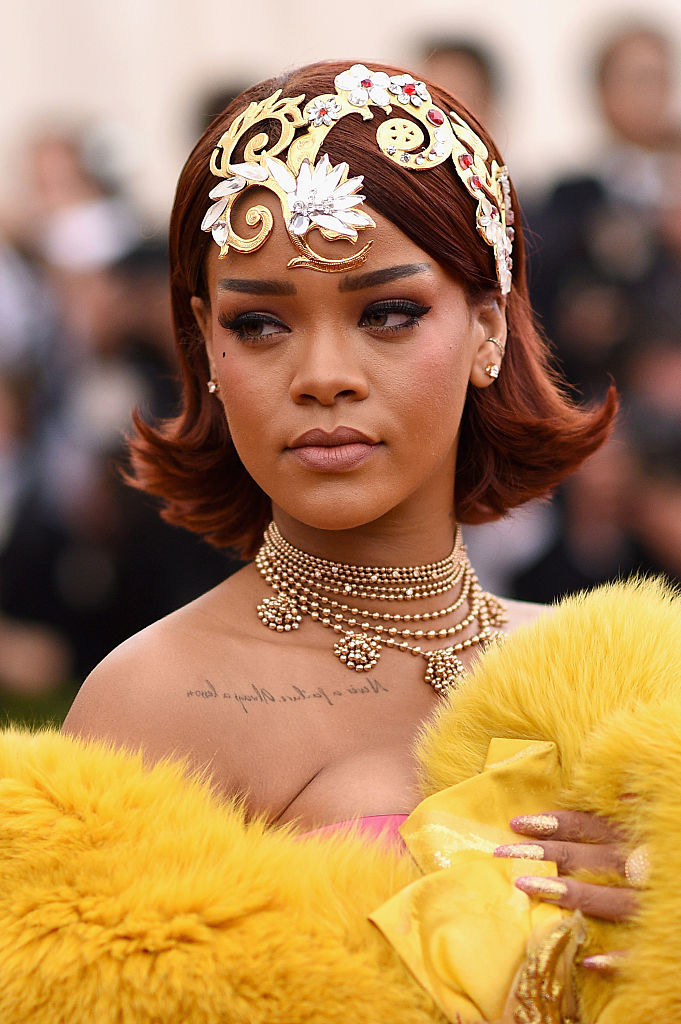 So that brings us to 2017. After such a showstopping appearance two years prior, people were wondering if Rihanna could top – or get anywhere nearly as good as – her last Met Gala red carpet. Spoiler alert: She did.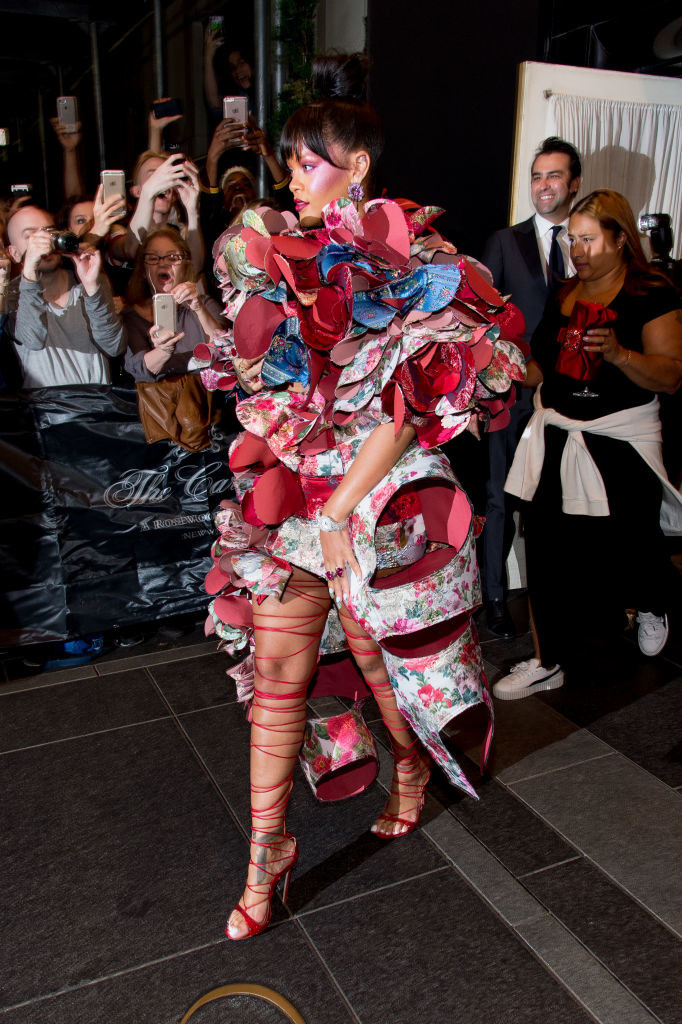 While many celebrities shied away from the theme, Rihanna boldly nailed it, and looked flawless doing so.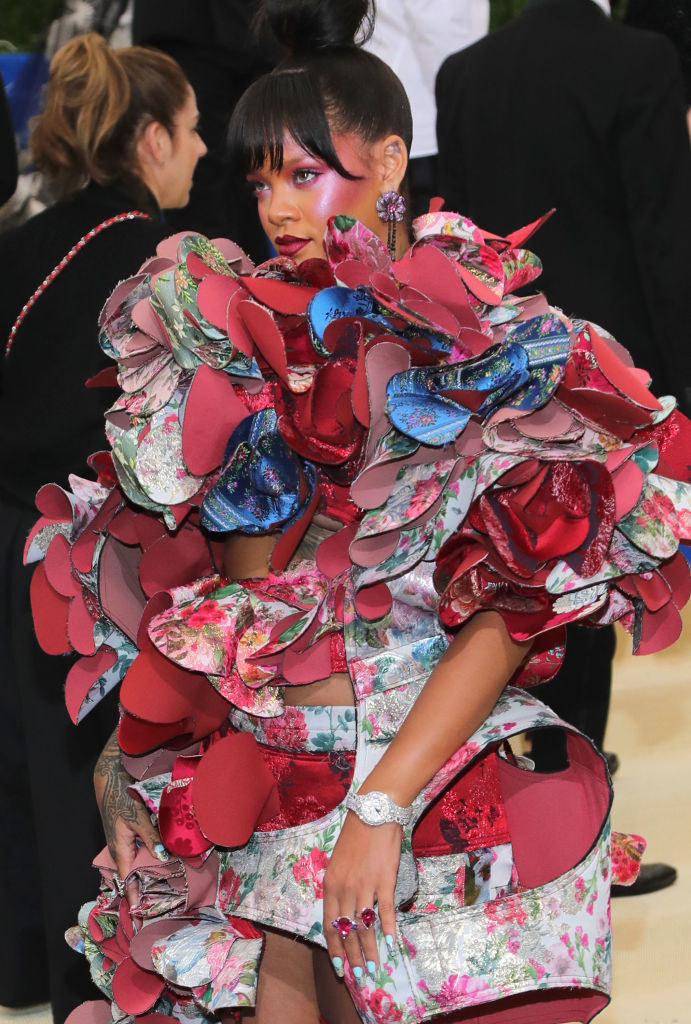 British Vogue called the outfit "the most faithful take on the 'avant-garde' dress code" and included her in a list of the best-dressed of the night.
Just another red-carpet slay. ¯\_(ツ)_/¯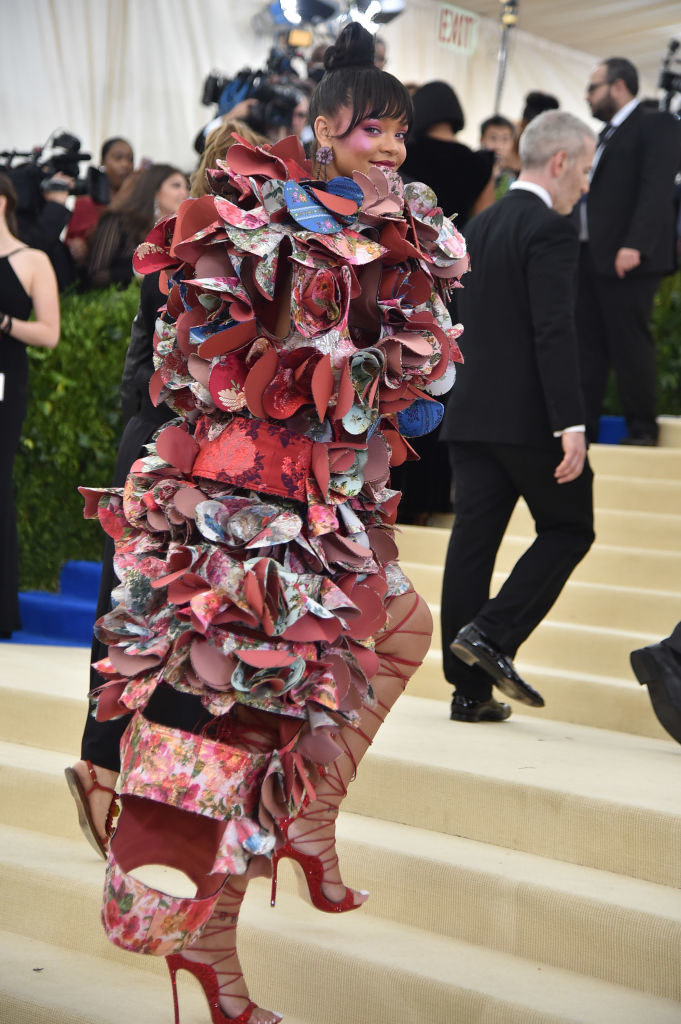 Oops. Something went wrong. Please try again later
Looks like we are having a problem on the server.
So which was your favourite Rihanna Met Gala look?