So last week, Twitter did its thing and made up a movie from a – frankly iconic – picture of Rihanna and Lupita Nyong'o.
And yes, the idea was as amazing as you'd expect.
Then things took a turn when Lupita actually clocked the tweet and gave Rih a heads up.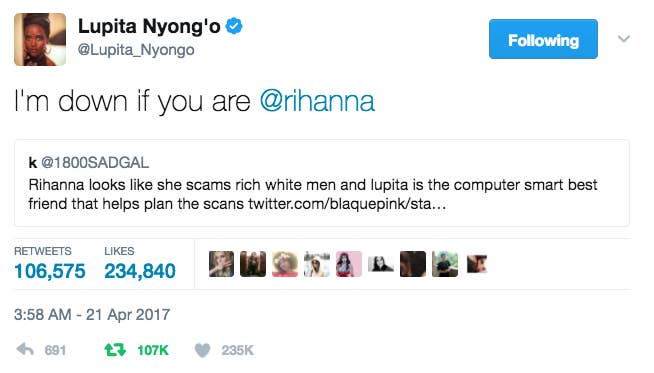 It took a couple of days, and we thought our hopes and dreams were nothing but wishful thinking...but Rihanna finally popped up on the TL.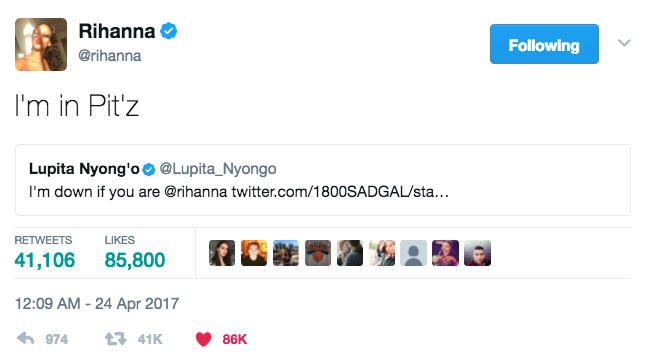 There was a brief moment of confusion when people were like, Wait what's "Pit'z"? but that was quickly cleared up.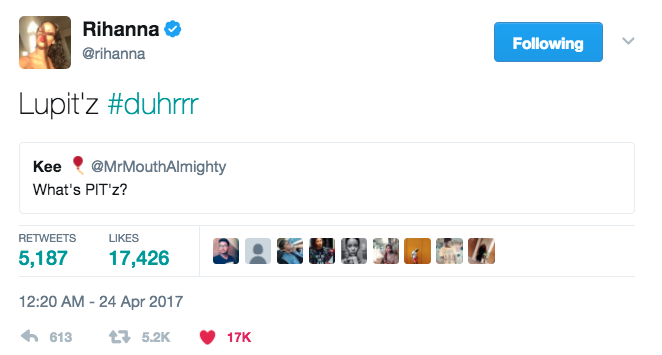 And Lupit'z was clearly a fan of her new nickname.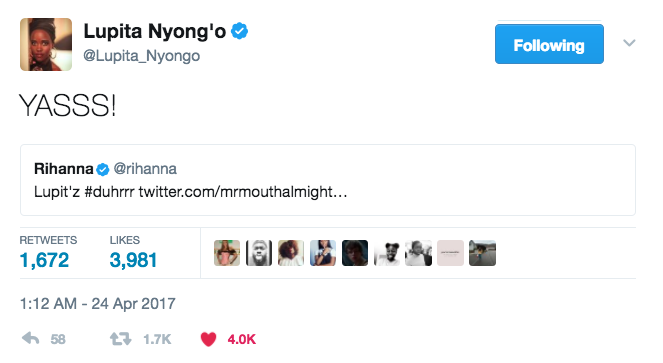 So, our hopes and dreams are now off the ground and walking – and obviously we need to get some people on board. Twitter user @dvrrxll had an idea that Rihanna endorsed with an RT.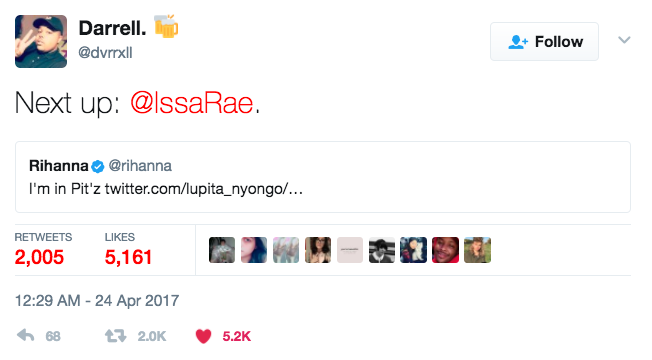 PLOT TWIST: Our hopes and dreams are now jogging because Issa Rae, aka the creator of Insecure, is also on board.
And what started off as a little dot of an idea suddenly became a real possibility. Like, FUCK, THIS COULD ACTUALLY HAPPEN FOR REAL THO.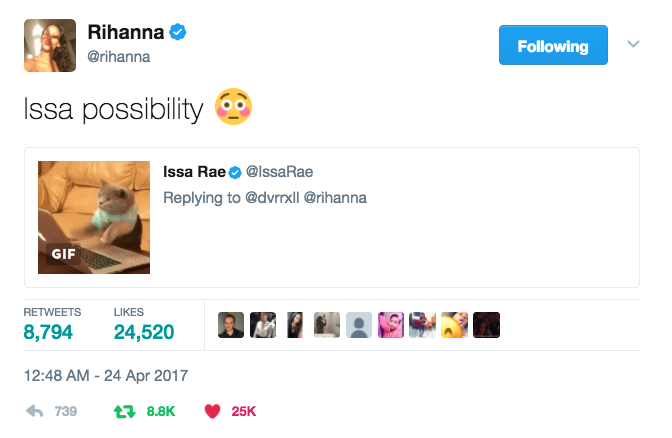 So let's just recap: ATM we have a plot, actresses, and a writer. Might need a director now, right?
Our hopes and dreams have now broken out into a full-blown Usain Bolt sprint at this point because Ava DuVernay was just waiting to call action.
And finally, Yara Shahidi, who stars in Black-ish, also wants in on what can only be described as a movie filled with BLACK. GIRL. MAGIC.
Obviously Twitter had to take it one step further, and there's now an entire Twitter thread story doing the TL rounds.
And it also turns out that this story has actually been doing the rounds on Tumblr for two years, so it's about GODDAMN TIME THIS HAPPENED.
WHEW. That was exhausting. Hopes and dreams have really done their exercise today. TBH, I smell an Oscar already.