By now, you've certainly heard of the Always Pan, the instant-classic cookware that has taken the internet by storm.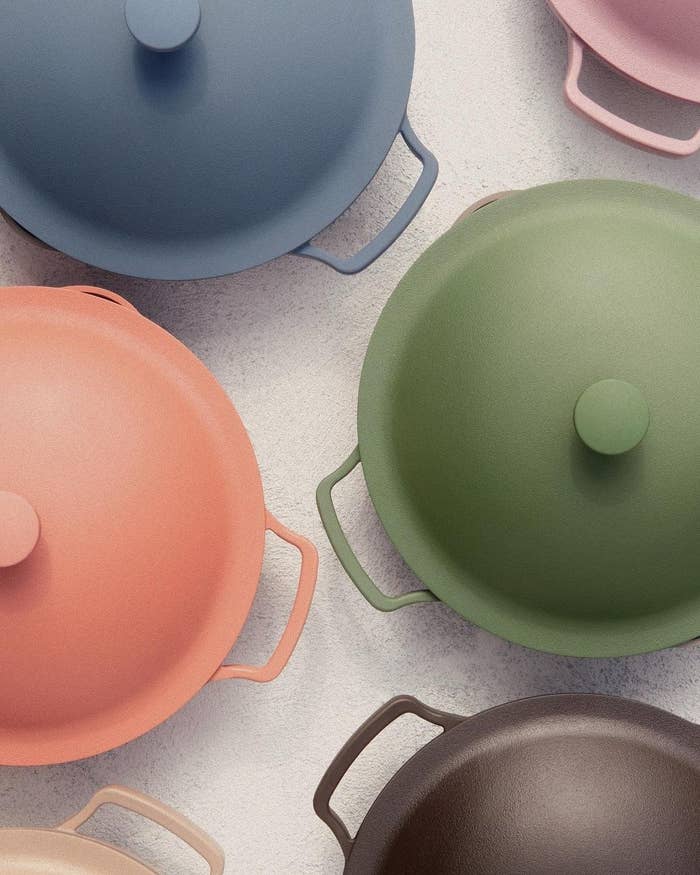 Well, now is a good time to think about everyone you need to buy a gift for and whether you've seen this pretty pan hanging out on their stove top. If not, perhaps their kitchen could use one!
These things are simply stunning and sure to wow your recipient when they open their gift. 
Now, hold on, you might be saying. This is a really splurgy gift. Is it worth it? Well, don't worry because we have the answer. We asked seven members of the BuzzFeed Shopping team (myself included) what they thought and they provided their honest reviews.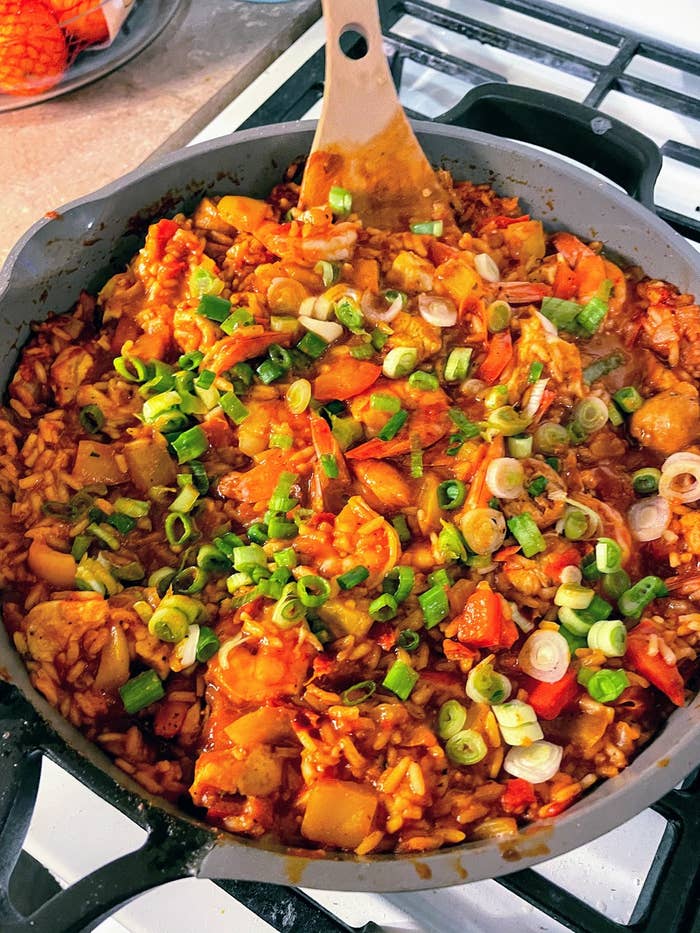 The first thing everyone notices about this thing? How drop-dead gorgeous it is.
And my favorite feature: The nonstick is legit! Nothing ever sticks to this thing, making cleanup as easy as a quick swipe with a sponge. The ceramic coating is nontoxic and made without potentially toxic materials like PFOAs, PTFEs, other PFAs, lead, cadmium, toxic metals, and nanoparticles.
This pan body is only 3 pounds (light but still feels substantial) and heats up super quickly, meaning it's gonna be your go-to pan for almost every single meal.
It also comes with a steamer basket so you can make amazing veggies or dumplings at home. Lots of restaurants sell frozen dumplings so you can just pop them in and enjoy.
It also has a nesting beechwood spatula that hooks onto the handle so you don't have to bother with a spoon rest. And that little space in the lid that fits the spatula? It doubles as an air vent so you can let out some steam!
This thing rules and has convinced nonchefs to feel like cooking is a little easier and maybe more fun.
One small note: The lighter colors can possibly show stains. This is pretty typical for well-loved pans, but opt for a darker color if that bothers you! I have the green shade and the stains are less visible.
In conclusion, we are big fans! This is a great piece if you're looking to splurge on something a little nicer for your kitchen. Our Place makes high-quality home goods that deserve a place in your cabinet.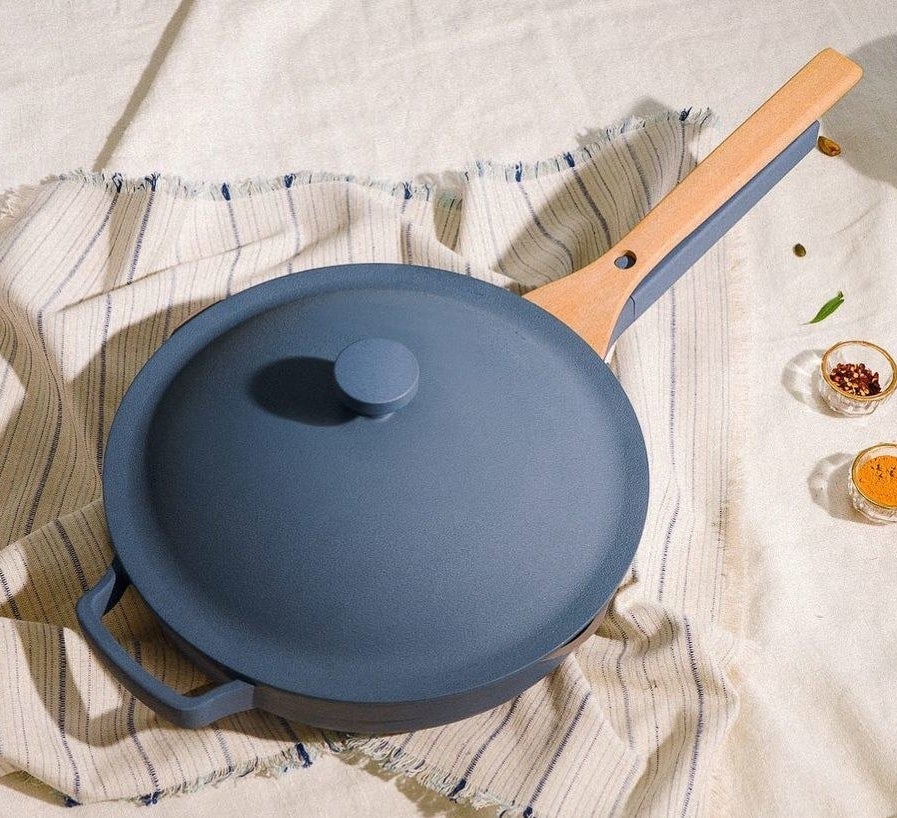 If you're interested in gifting this wonderful pan, you can get it ON SALE from Our Place for $99 (originally $145; available in six colors).