49 Reasons This Is The Best Time Of Year
Bonfires. Hot toddies. The possibility of snow.
1. Wearing a coat, and not sweating to death in it.
2. Wearing a jumper AND a coat, and being the perfect temperature.
3. Wearing a massive jumper with a big roll neck.
4. Wearing boots.
5. The leaves turning orange.
6. That first big storm that blows all the leaves off the trees.
7. The first proper grey, wet, windy Saturday where you can totally justify staying in bed all day with your book and a hot cup of tea.
8. The first properly cold morning.
9. Crisp, sunshine-y days where you can enjoy the sun on your face while wearing a massive jumper.
10. The first time your breath makes a cloud.
11. Crap fireworks in your garden, which seem amazing because you lit them.
12. Amazing fireworks in the park.
13. The bonfire – especially those bright orange bits that jump around in the air above it.
14. Dark mornings that make it really easy to sleep in on the weekend.
15. Dark evenings that totally justify red wine, fires, and TV.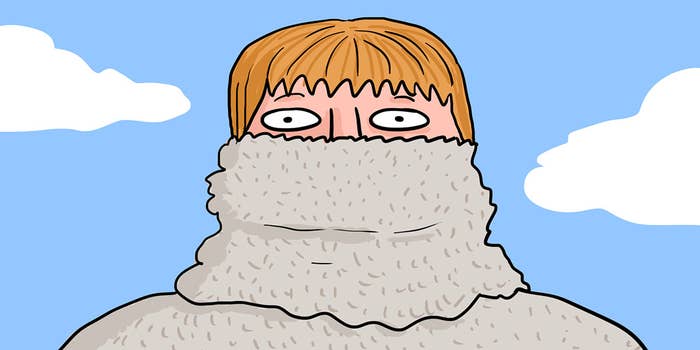 16. A cold walk in the woods, which ends at a pub with a fire.
17. A massive roast in the pub, while it's cold and raining outside.
18. Using a cosy winter duvet.
19. Getting to put blankets on your bed.
20. Hot chocolate.
21. Hot water bottles.
22. That feeling when you wake up and your house is freezing and horrible, but your bed is the warmest, nicest place on earth.
23. Getting really cold, then taking a long, hot bath to warm up.
24. Putting on the central heating for the first time.
25. Making stews.
26. Making pies.
27. Making crumble.
28. Going blackberry-picking.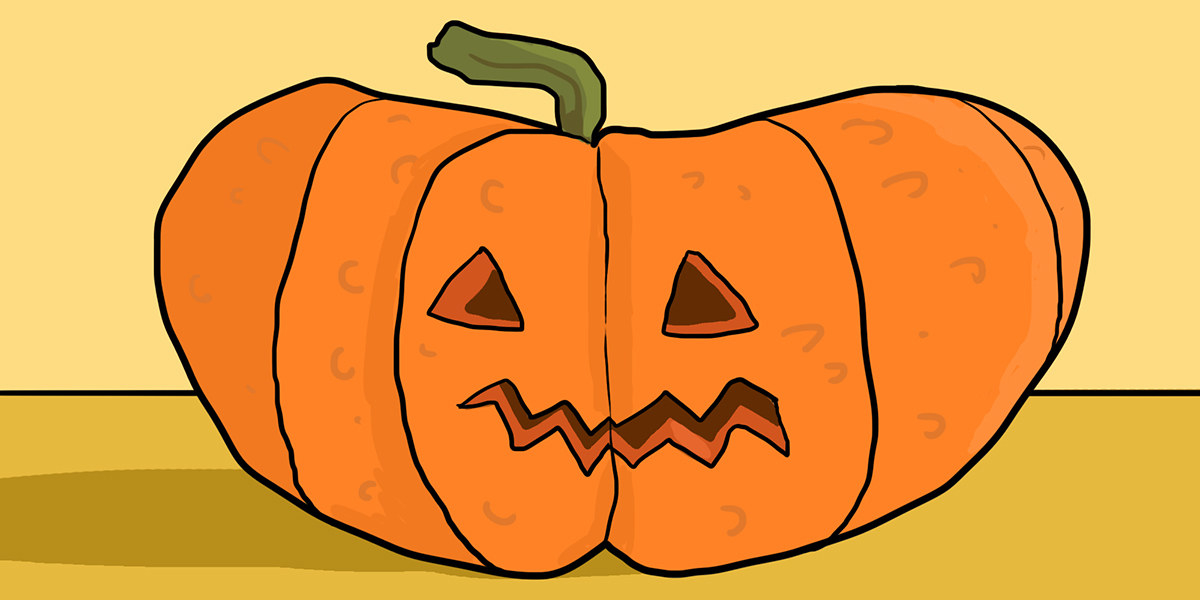 29. That particular autumn evening light that makes your shadow really long.
30. Wearing a coat and sunglasses.
31. Pumpkins.
32. Eating a disgusting amount of chocolate on Halloween even though you're too old to go trick-or-treating.
33. Wearing a onesie, preferably Halloween-themed, but not just on Halloween. And not feeling ashamed about it.

34. Watching horror films.
35. Reading ghost stories.
36. Red wine being the most appropriate drink for most occasions.
37. Christmas markets.

38. Drinking mugs of hot glühwein in a drafty tent, and taking home the mug.
39. Eggnog.
40. Baileys.
41. Hot toddies.
42. The countdown to Christmas.
43. Mariah Carey.
44. George Michael.
45. The Pogues.
46. Lights going up.
47. The temperature going down.
48. The first snowflakes, which turn out to just be sleet that melts immediately, BUT STILL.
49. The possibility that one morning you'll wake up and look outside, and it's snowed.