Getty Images

Getty Images

Via VALERIE MACON / Getty Images

Via VALERIE MACON / Getty Images

Via Matt Winkelmeyer / Getty Images

Via Matt Winkelmeyer / Getty Images

Via Kevin Winter / Getty Images

Via Kevin Winter / Getty Images

Via Jamie McCarthy / Getty Images

Via Jamie McCarthy / Getty Images

Selena Gomez has over 117 million followers on Instagram.

Getty Images

Issa Rae stars on the show Insecure on HBO.

Getty Images

Short for "extra affluent," or very rich.

Short for "extra as fuck," or very unique and exceptional.

Short for "extra about face," meaning to flee a bad situation.

Short for "extra Aunt Flo," meaning a bad menstruation cycle.

Getty Images

Via Infinity Ward / EA DICE

Via Infinity Ward / EA DICE

Via Infinity Ward / EA DICE

Via Infinity Ward / EA DICE

Via Infinity Ward / EA DICE

Via Infinity Ward / EA DICE

Via Infinity Ward / EA DICE

Via Infinity Ward / EA DICE

Hardline is actually a Battlefield game.

Via EA DICE

Getty Images

Getty Images

e.l.f. Studio is a makeup company, not a clothing brand.

Via yelp.com

Getty Images

Via The Pokemon Company

Via The Pokemon Company

Via The Pokemon Company

Via The Pokemon Company

Via The Pokemon Company

Via The Pokemon Company

Via The Pokemon Company

Via The Pokemon Company

Bulbasaur evolves into Ivysaur, and then Ivysaur evolves into Venusaur.

Via The Pokemon Company

Getty Images

Via Apple

Via Apple

Via Apple

Via Apple

Via Apple

Via Apple

Via Apple

Via Apple

"Cobalt Silver" has never been an official iPhone color.

Via Apple

Getty Images

Via Andrew H. Walker / Getty Images

Via Andrew H. Walker / Getty Images

Via Alexander Tamargo / Getty Images

Via Alexander Tamargo / Getty Images

Via Todd Williamson / Getty Images

Via Todd Williamson / Getty Images

Via Larry Busacca / Getty Images

Via Larry Busacca / Getty Images

A$AP Rocky is possibly dating Kendall Jenner, but they're not engaged.

Via Dimitrios Kambouris / Getty Images
Only People Between 15 And 22 Can Get 10/10 On This Quiz
(That means "old as fuck.")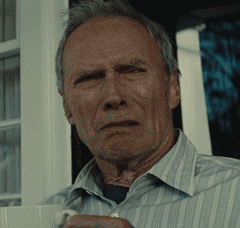 You at least know some young people.
You seem like you were born before 1995, but you knew a lot of those regardless. You've probably got some chill younger friends who keep you youthful.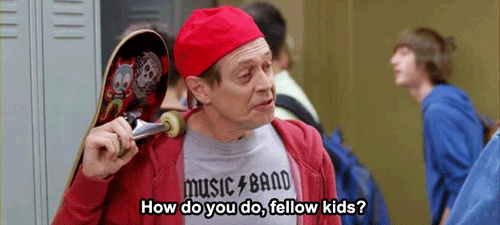 You were definitely born in the late '90s.
You're up to speed on all the stuff young people are into right now...I think. I don't know, I'm 33 years old. I had to look up everything in this quiz.