During the World Cup opening ceremony, a young Brazilian paraplegic made the first kick using a robotic exoskeleton.
The suit is built with lightweight metals and powered by hydraulics. The exoskeleton-like machine could one day take the place of wheelchairs.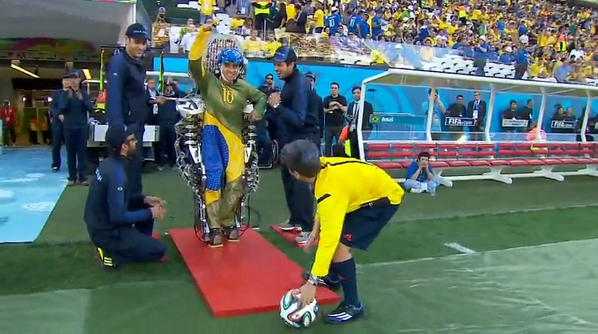 "The patient imagines that he wants to move, to walk. This is detected by sensors and sent to a computer which interprets this information and sends info to the exoskeleton," Brazilian neuroscientist Miguel Nicolelis told the Washington Post.