In an effort to simplify my (overstuffed) closet, I recently tried Vetta, a clothing company that creates mini capsule wardrobes made of up to five pieces (including the sweater I'm wearing here) that can be mixed and matched for a month's worth of outfits.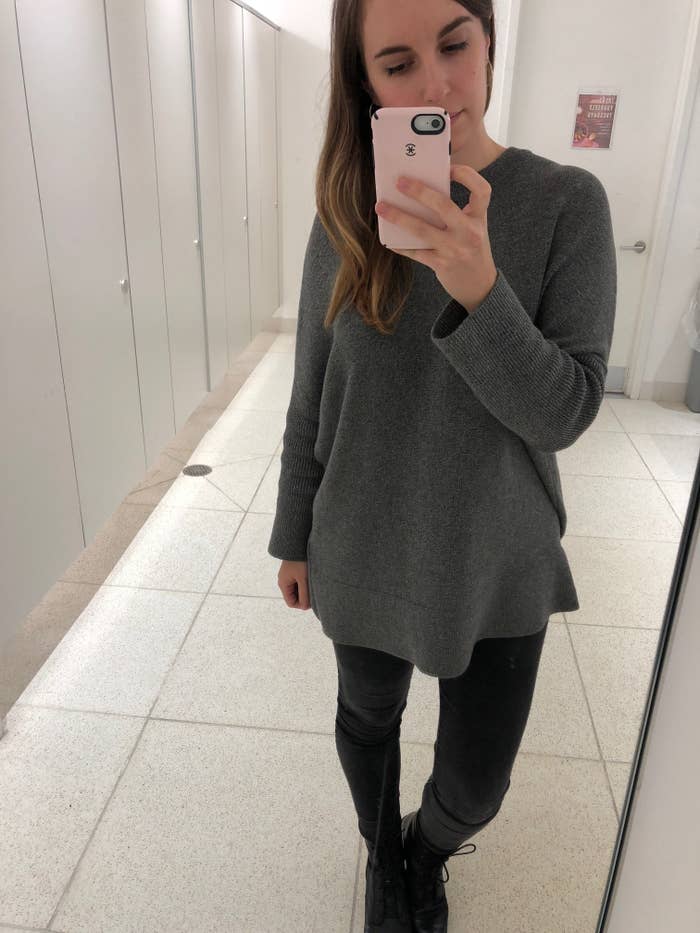 What's a capsule wardrobe? Glad you asked.
I decided on the Minimal Capsule: One pair of pants, a sweater, a shirt dress, a long cardigan, and a reversible jumper.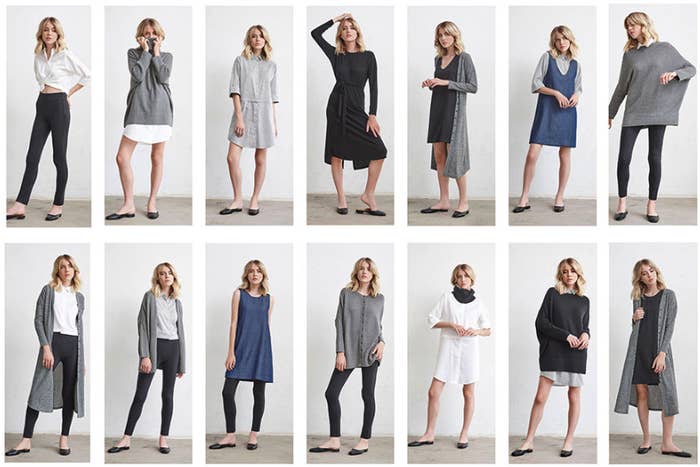 After receiving the clothing, I realized I hadn't understood just how versatile these pieces really were. This capsule wardrobe was like the Swiss Army Knife of clothing!
Yes, the items could be combined to create different outfits. But the items also morph into different pieces, becoming new versions of themselves with the unbuttoning of a button or the unzipping of a zipper.
The Oversized Sweater comes with a removable turtle neck with buttons down the back (Option 1). Add the turtle neck for a different look (Option 2).
The buttons can be worn open (Option 3) or closed in the front as well (Option 4) .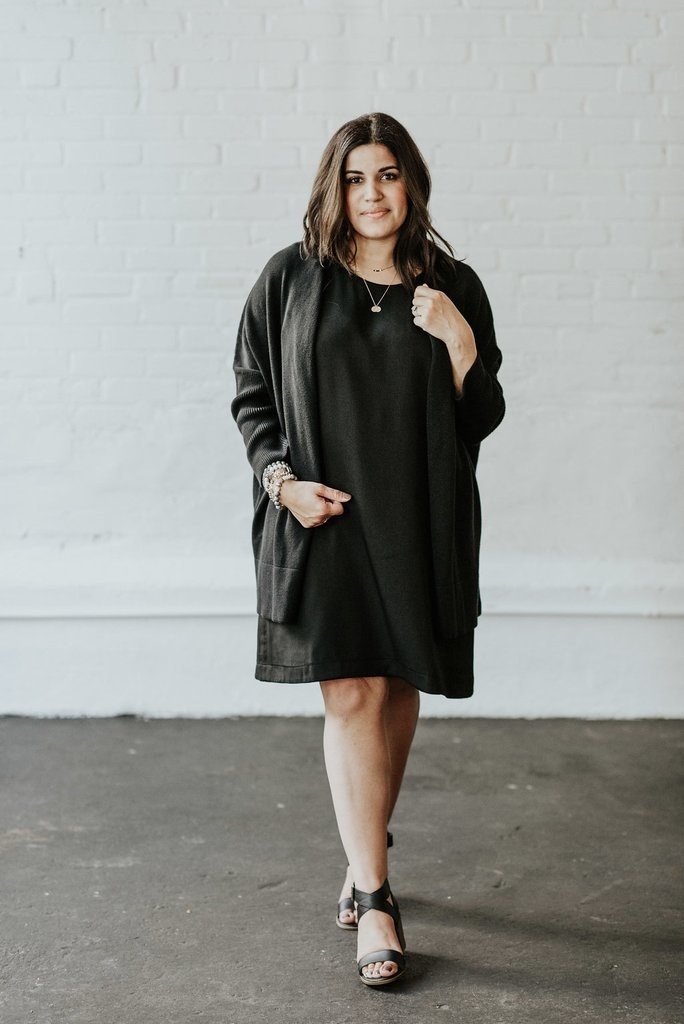 The Convertible Shirt Dress comes as, ya know, a dress (Option 1) but the skirt half of the dress can be unzipped to reveal a cropped shirt (Option 2).
You can also wear it tied up in the front (Option 3).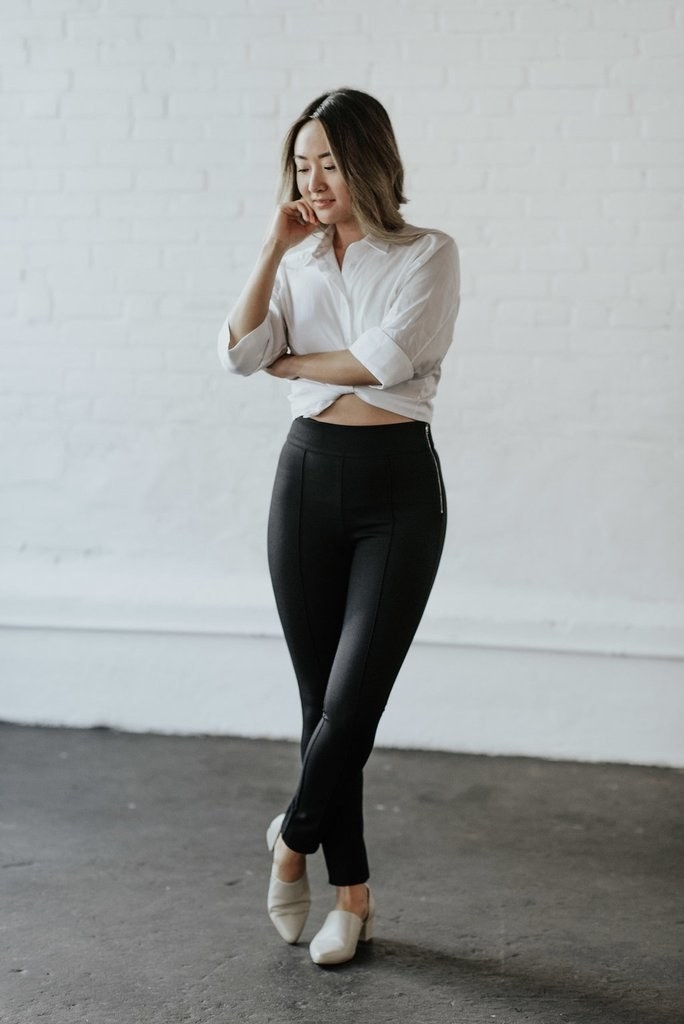 The Long Cardigan comes with a waist tie and can be worn as a dress with the buttons in the front (Option 1) or the back (Option 2).
It can also be worn as a cardigan with the buttons completely open in the front (Option 3). And of course, it can be styled with or without the belt (Option 4).
The Reversible Jumper Dress really got me. It comes with black on one side (Option 1) and chambray on the reverse side (Option 2).
It also has two neck lines, a U-neck (Option 3) on one side and a V-neck (Option 4) on the other. Right side out, inside out, backwards and forwards, there are basically four dresses in one.
The Stretch Ankle Pants aren't going to shapeshift, but they do manage to have the feel of leggings but the look of trousers with zero camel toe and a high waist that's amazing.
There are several capsule collections, so if the Minimal isn't your style, try something like the Edgy or the Relaxed. And if you don't want to buy an entire capsule, you can just get a single item.
If you're trying to start a capsule wardrobe for yourself, beginning with high quality, versatile pieces is key.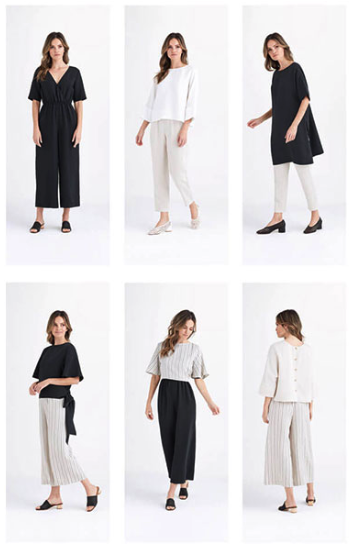 And if you're concerned about sustainability and fashion waste, Vetta is made sustainably and responsibly.
Okay, so my biggest downside is that *some* of the clothes are dry clean only.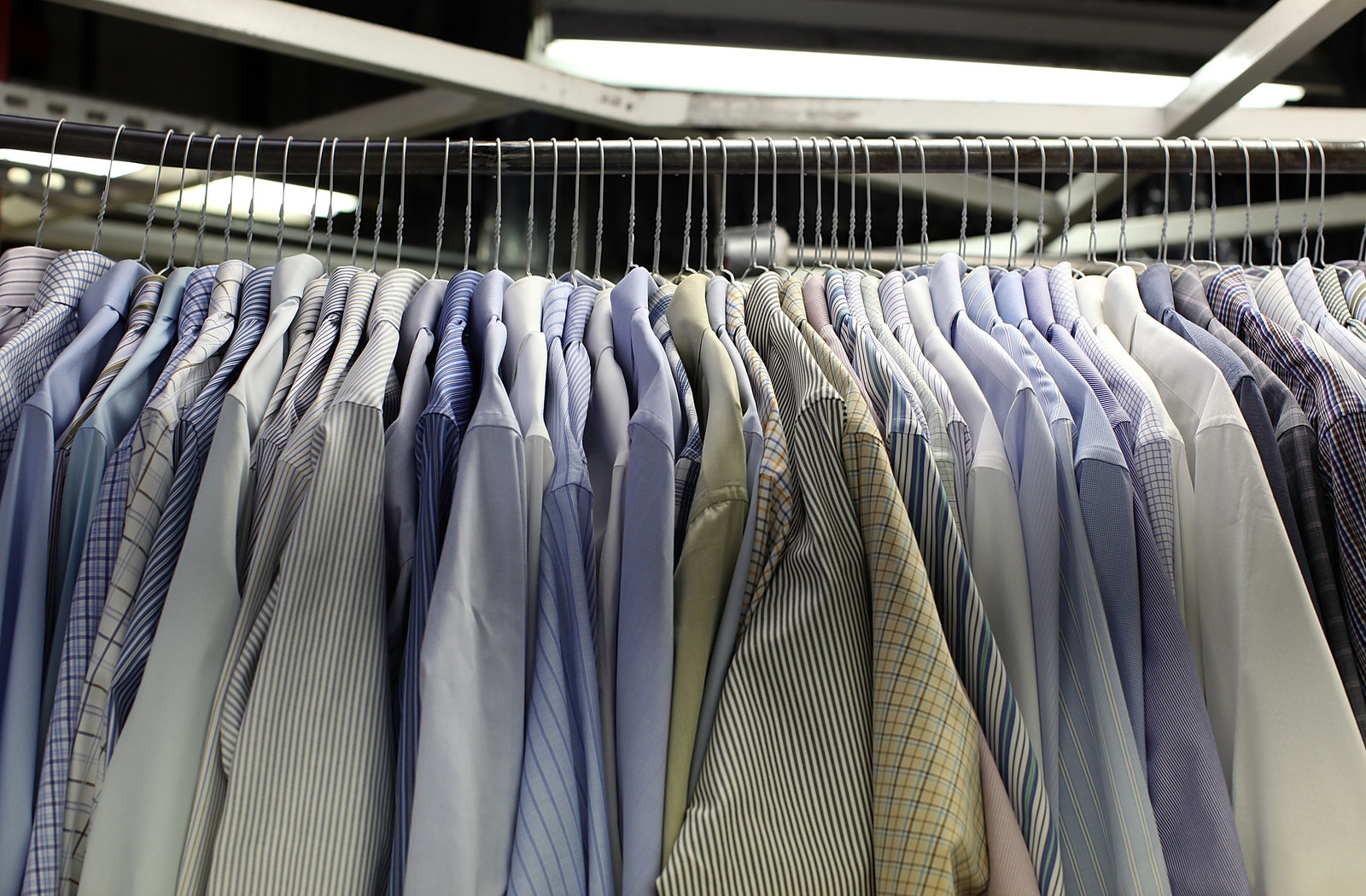 On the whole, getting a month's worth of outfits for quality clothes that can be worn during multiple seasons makes me unclench my fists and take deep, relaxed breaths when I think about my closet. And this feels like just the beginning.