15 Dogs That Will Make Your Boyfriend Want To Step Up His Game
Doggos before bros.
1.
This dog who doesn't want to go out. He would rather just lie down next to you and watch a Redbox movie.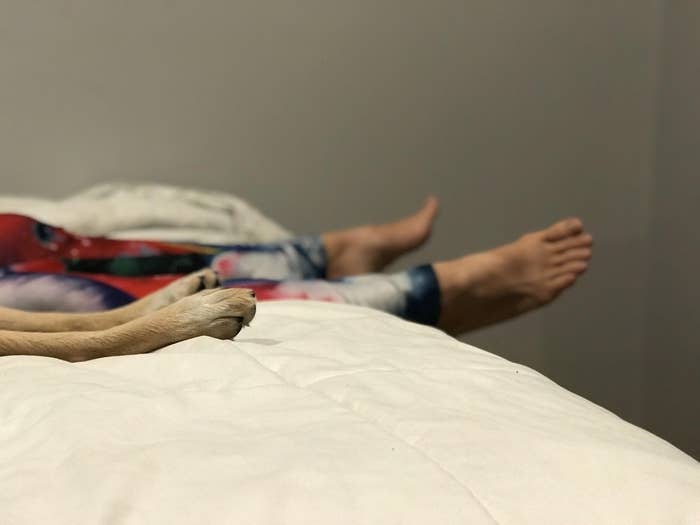 2.
This dog who may not wake up early to make you coffee and eggs, but who will give you such a sweet send-off.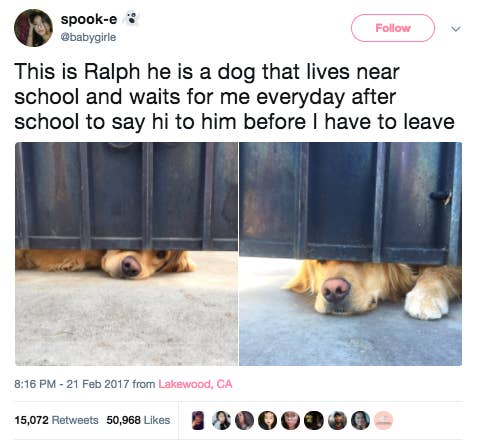 3.
This dog who is completely transparent as to why he's angry with you. He wants to be real because the health of your relationship is the most important to him.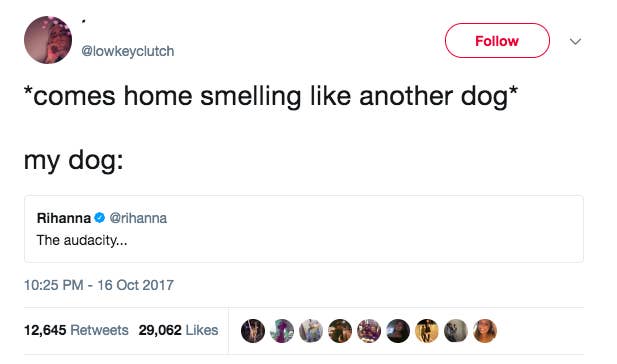 4.
This dog who supports you and your job. They know how hard you work, and they admire you for your work ethic.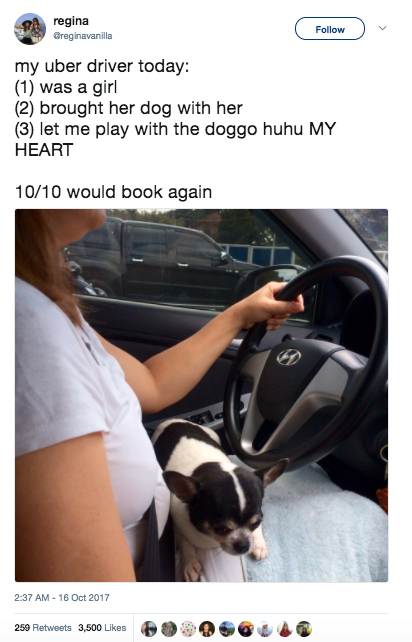 6.
This dog who respects your space...but who can't stop thinking about how pretty you look.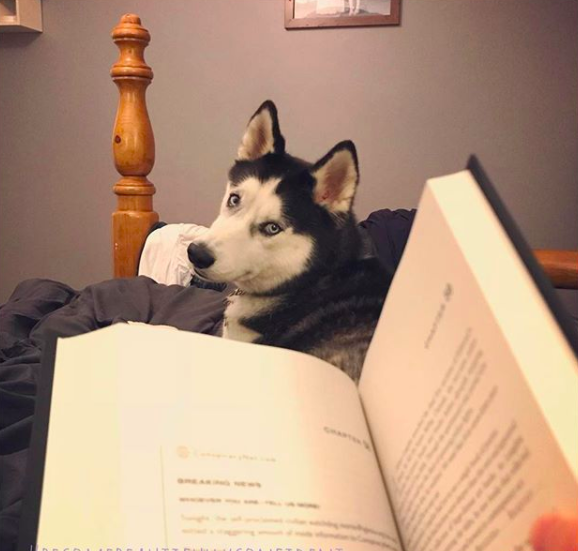 7.
This dog who loves posing with you for a good fall Instagram picture. They will probably make it their phone background.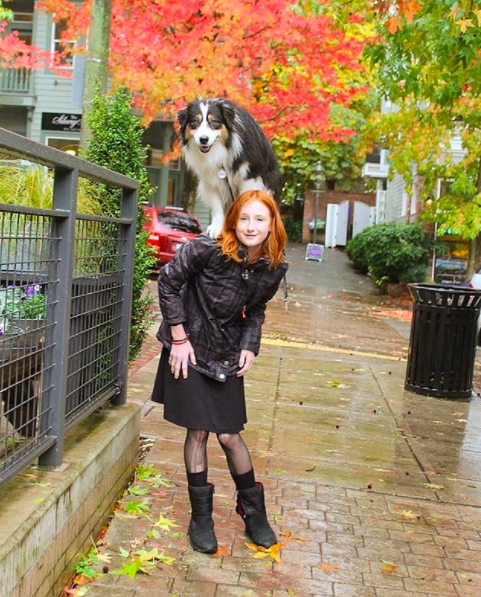 8.
This dog who loves cuddling with you. Actually, he loves cuddling so much, he's willing to fight for more cuddle time.
9.
This dog who will just sit and stare at you with innocent admiration and love. See that look in their eyes? That's magic. You're magic.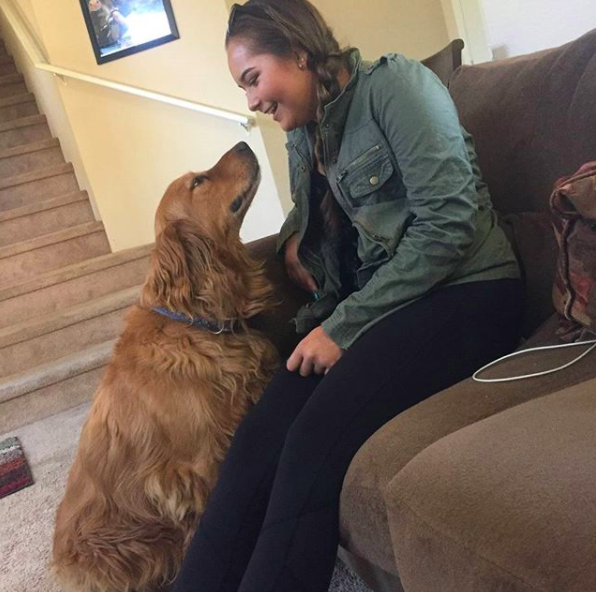 10.
This dog who will gladly participate in your Saturday morning yoga class in the park. He won't complain, and he'll have a wonderful time.
11.
This dog who has absolutely ZERO problem letting you know how they feel about you. You don't have to coax feelings out. They will scream loud and proud that they love you.
12.
This dog who understands that you really value their safety. They may be slightly embarrassed, but they know that you really care about them.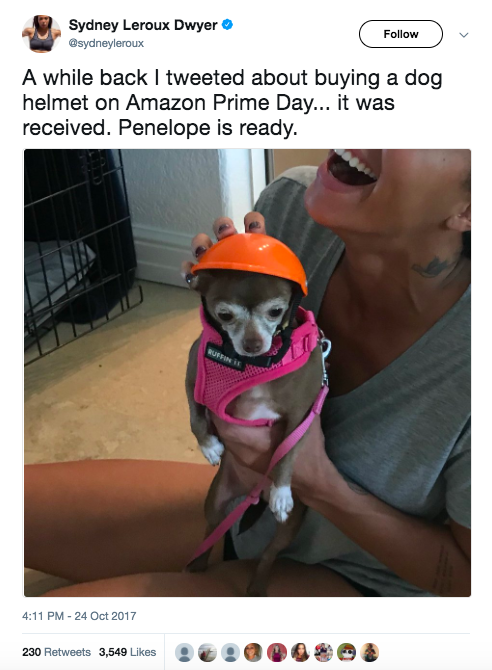 13.
This dog who's totally game for whatever couples Halloween costume you want to dress up as. They're sure you'll both win "best costume," because when they're with you, they can't lose.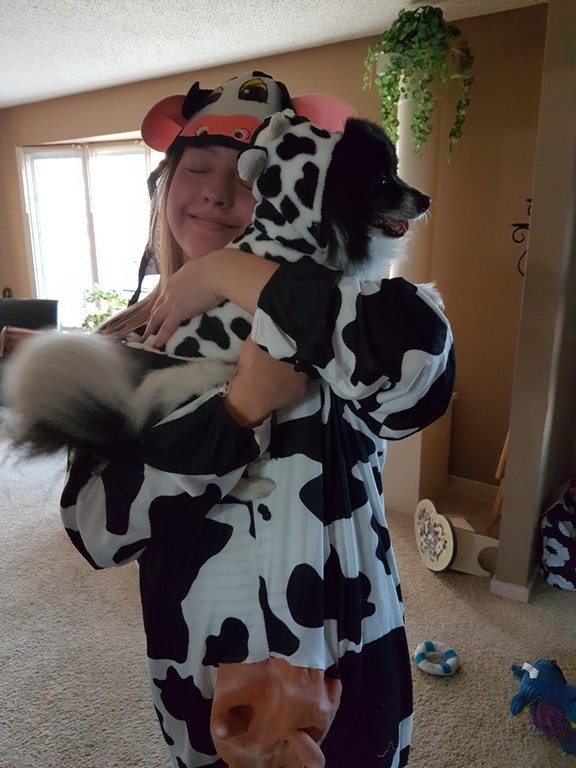 14.
This dog who wants to keep kissing you and showering you with affection. Are you over kisses? Too bad. He won't stop until you know you are loved.
15.
And this dog who gets how truly lucky they are to have you. They know there's nobody like you.