I'm Laughing So Hard At The Ways People Are Using This Picture Of Patrick Star To Make A New Meme
Spongebob is a meme wonderland.
There are so many great memes that have come out of Spongebob Squarepants. We've had mocking Spongebob: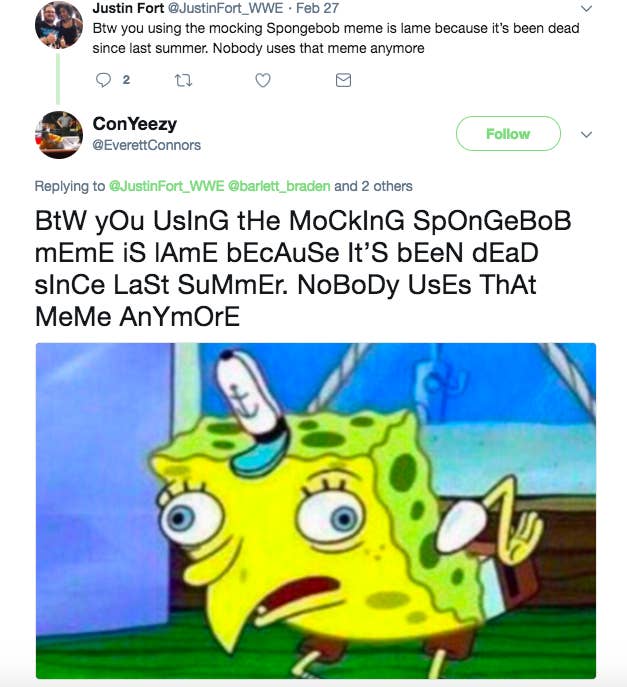 I can't wait to see more of you throughout 2018.