After Months Of Mutual Internet Love, Kim K And Millie Bobby Brown Finally Met
Here's hoping we get a MBB/Kardashian graphic novel.
It's no secret that Millie Bobby Brown and the Kardashians absolutely love each other.
It all started back in November when Millie went on The Tonight Show and told Jimmy Fallon how much she loved watching Keeping up with the Kardashians while filming the second season of Stranger Things.
To which the Kardashians fan-girled back, telling MBB they were totally down to hang.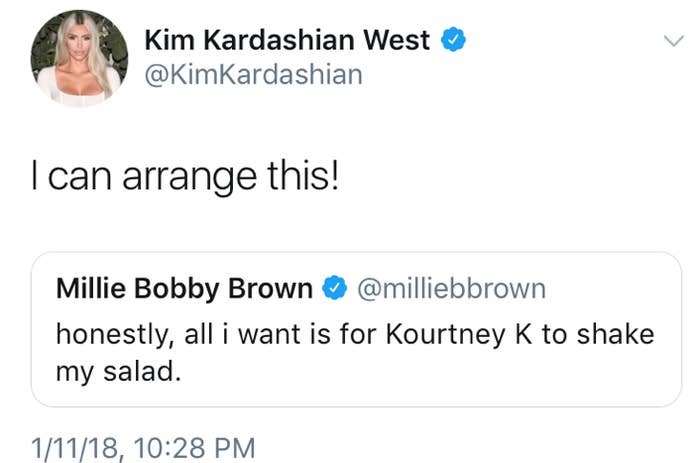 Well, that time has come. Both Kim and MBB took to their Instagram stories yesterday to share a video of them finally hanging out together.
And I feel like I need more details. Like, what did they do? Where did they go?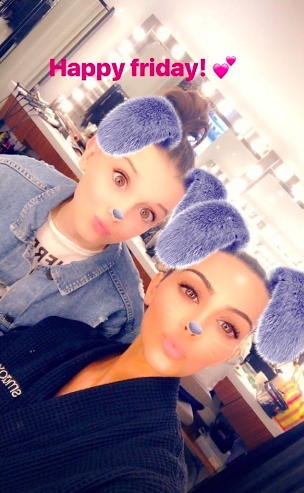 Is MBB going to make a cameo on Keeping Up with the Kardashians?
And if so, will Kourtney teach MBB her superior salad-shaking skills?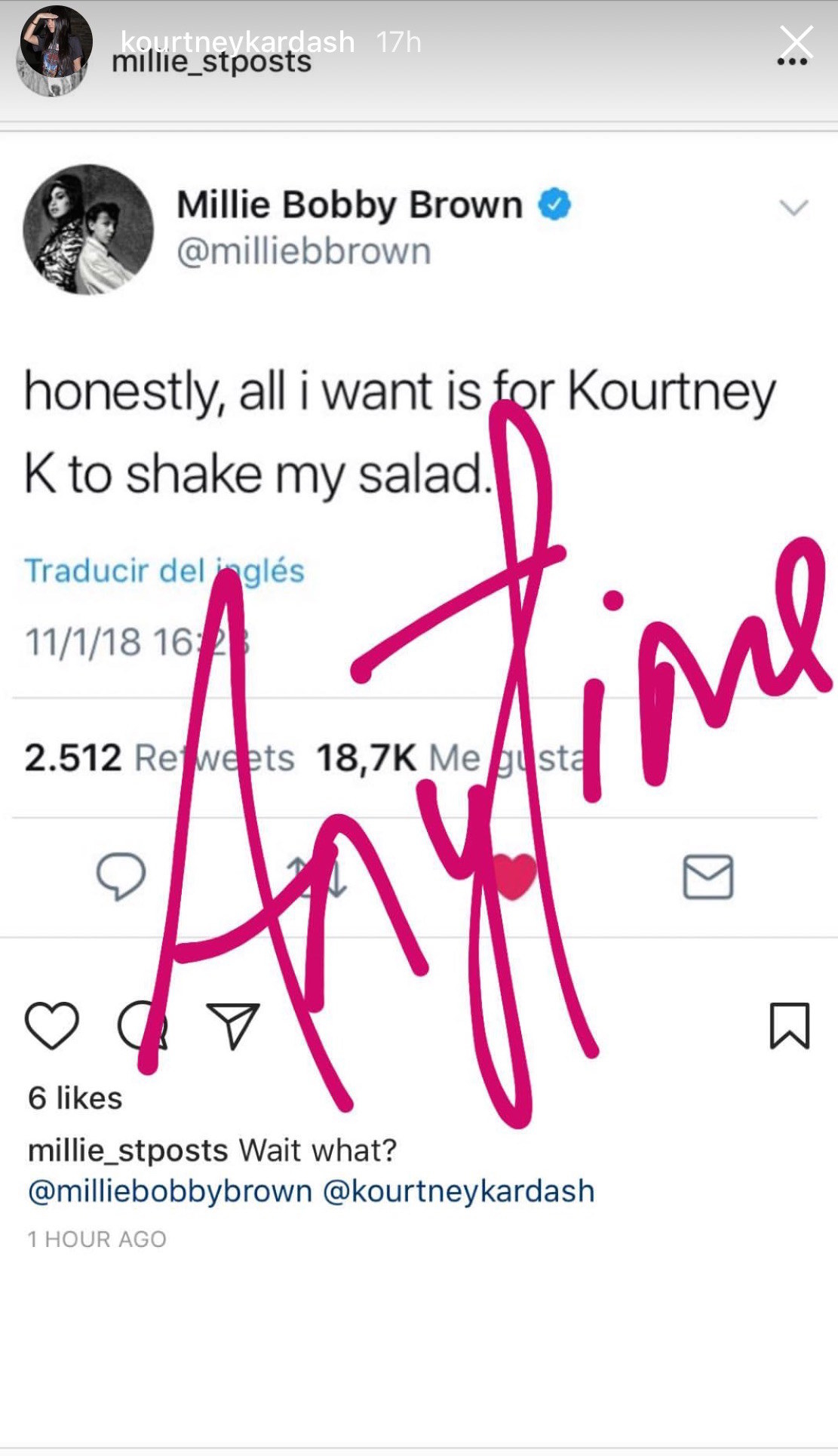 Only time will tell, but I'd totally be down for a MBB / Kardashian buddy-cop movie.