The Friendship Between Millie Bobby Brown And The Kardashians Is Honestly So Pure
Now can we make her cameo on KUWTK a reality?
Back in November, a beautiful new celebrity friendship was born after Millie Bobby Brown revealed that she's "obsessed" with the Kardashians.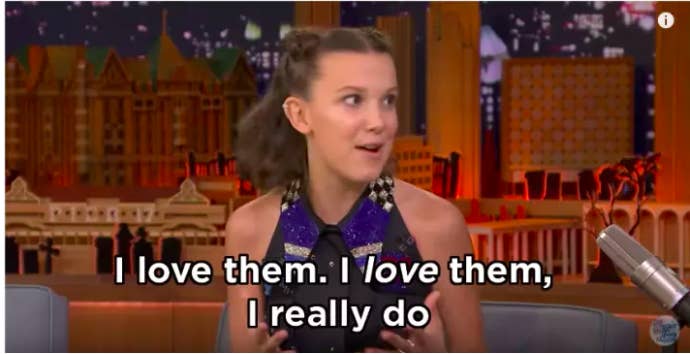 And then Kris Jenner, Khloé, and Kim all returned the compliment by tweeting how much they love Millie.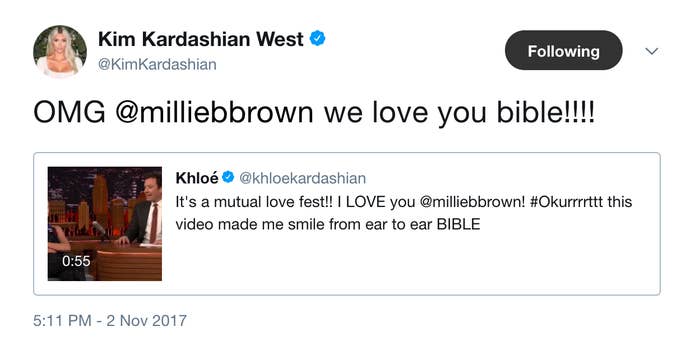 Well, the friendship has only strengthened this week after Millie tweeted that she desperately wanted Kourtney to "shake her salad."
For those of you less familiar with Keeping Up With the Kardashians than Millie, the family eat big plastic bowls of salad on the show a lot. And before eating them, they shake the shit out of the bowl to spread the dressing around, like this.
Despite not @ing any of the family in the tweet, Kim saw Millie's message and responded saying that she could make the dream a reality.
And then Kourtney herself confirmed the plans too, sharing this on her Instagram story.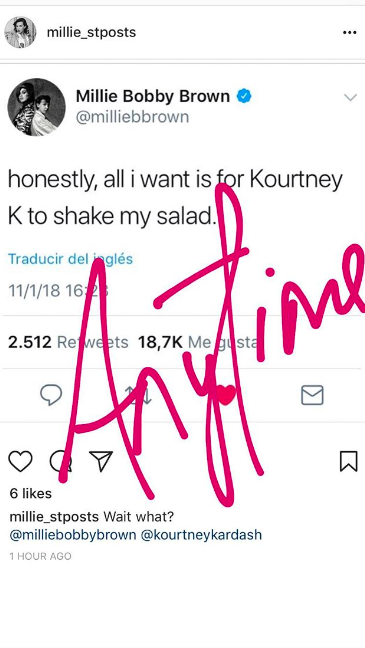 Now please make this Millie KUWTK cameo happen.