This is the wind chill in the United States and Canada right now, and it's safe to say that the weather is pretty effing cold.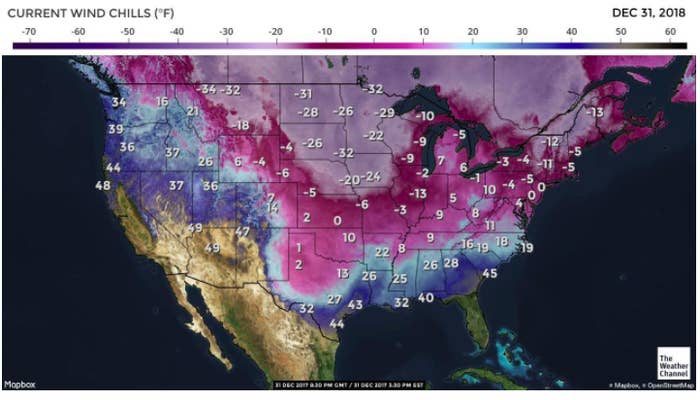 Normally, this is where I would start gloating because it's sunny and warm where I am. However, people in these chilling temperatures are FREEZING BUBBLES and it looks cool as hell.
So now I'm jealous because I want to blow awesome bubbles that'll freeze.
They have made me realize what Elsa was saying when she was talking about her frozen fractals.
And, not only can you see the frost growing on the bubbles, but you can blow the frozen bubbles away, which is equally as cool.
People are even doctoring their own bubble juice blends to get the perfect frozen bubble aesthetic.
If you're somewhere chillier than 12 degrees Fahrenheit (which is around the freezing point of soap), you can take part in this fractal science magic, too.
This is your chance to channel your inner ice queen. Go forth with your freezing powers and ~let it go~.