1.
These neighbors, who made the newlywed couple's getaway car a little more festive with some Saran Wrap and Post-its:
2.
This father of the bride, who was supposed to pick up his daughter's dress, and tricked her into thinking the store lost it:
3.
This bride, who wore a dinosaur costume for her first look with her groom:
4.
This groom, who pranked his bride by having a cop pretend to arrest him right before their wedding:
5.
The mysterious wedding guest who rearranged the letters on what was supposed to be a sweet wedding sign:
6.
And the mysterious guest who snuck in and "rearranged" the wedding cake toppers at this wedding:
7.
This best man, who began his speech with a reference to the groom's past:
8.
These bridesmaids, who made their friend sleep with a huge inflatable penis beforehand:
9.
Whoever put this message on the bottom of the groom's shoes:
10.
These bridesmaids, who got creative with the bride's garter:
11.
This couple, whose seating assignment cards featured a photo of each of their guests' heads on livestock:
12.
And these in-laws, who pranked the happy couple by covering everything in their wedding night room with Post-its:
13.
These wedding guests, who put toothpaste in the bride and groom's Oreos:
14.
These wedding guests, who toilet-papered the happy couple's getaway car in a major way: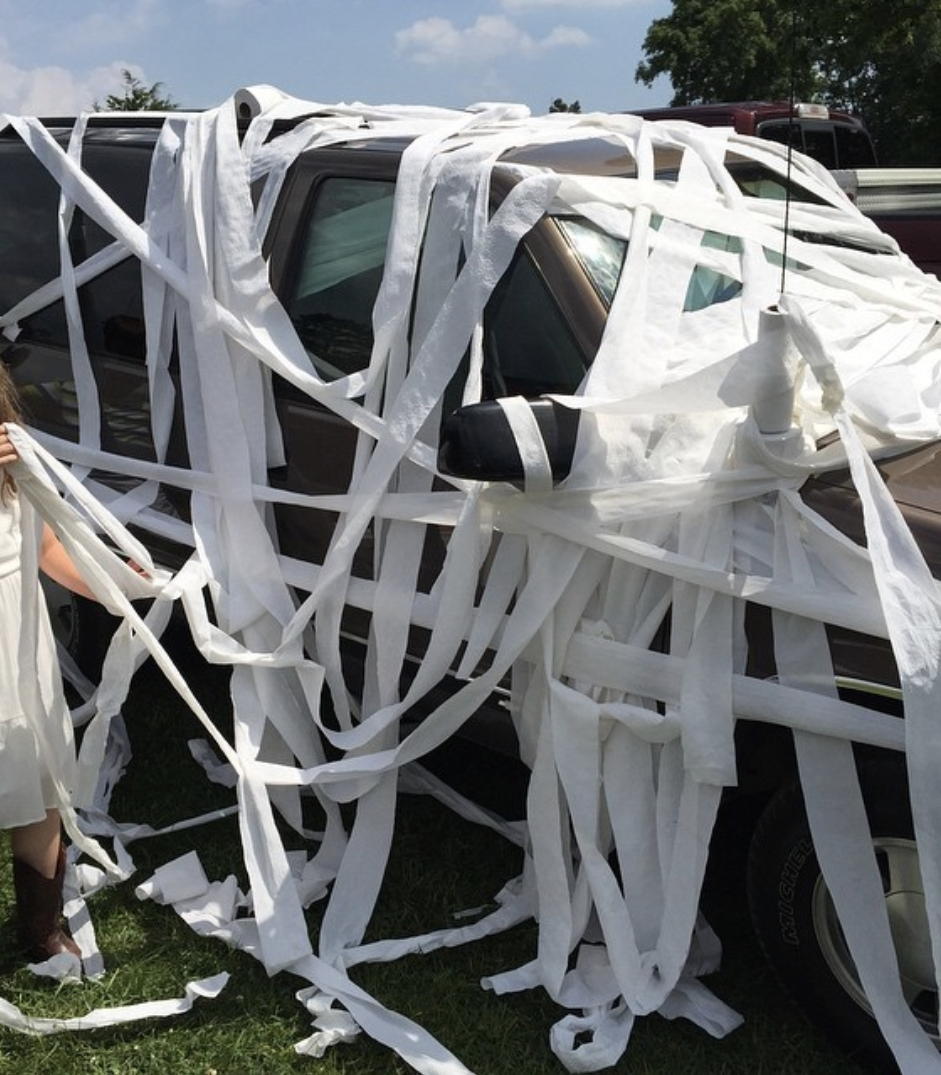 15.
And this couple's friends, who got them an anniversary cake wishing their union success, ala The Hunger Games:
Have you ever seen or pulled off an epic prank at your — or somebody else's — wedding? Tell us (or show us!) in the comments section, and you could be featured in a future BuzzFeed post!