Hi, I'm Asia, and the only thing my twin daughters and I love as much as Disneyland is Halloween.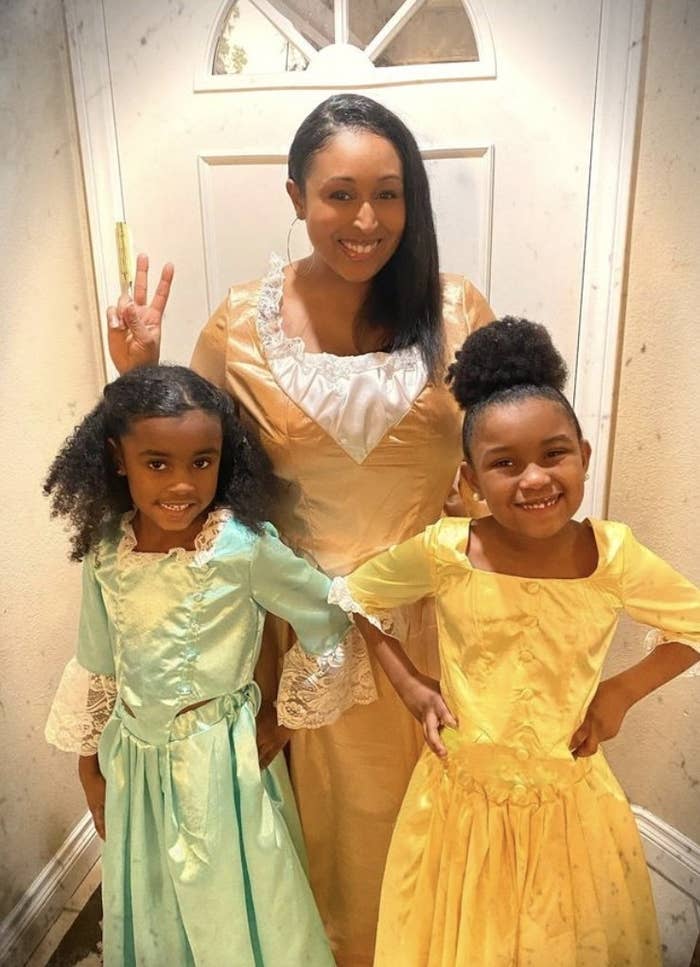 So when the Disneyland Resort's Halloween Time celebration began, we threw on our favorite ears to check out what they have going on this year. Here are some of our favorite things:
1.
Right after you enter Disneyland Park, you can grab a photo with the famous Mickey Halloween jack-o'-lantern on Main Street.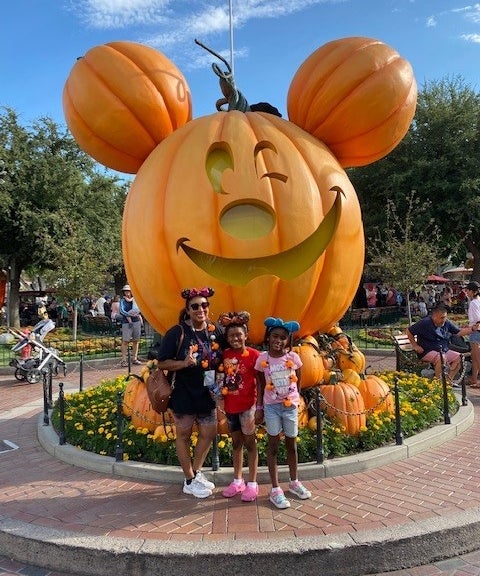 2.
All up and down Main Street are plenty of souvenir shops and stands where you can grab a cute pair of Halloween Minnie ears.
3.
Surrounding the Walt and Mickey statues at the end of Main Street are these super cool jack-o'-lanterns carved into popular Disney characters.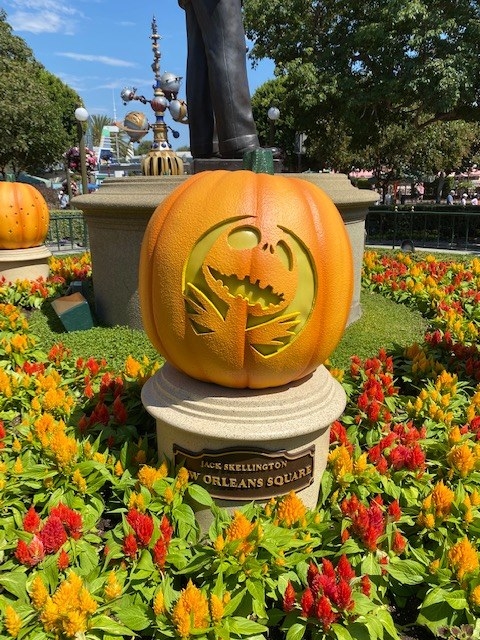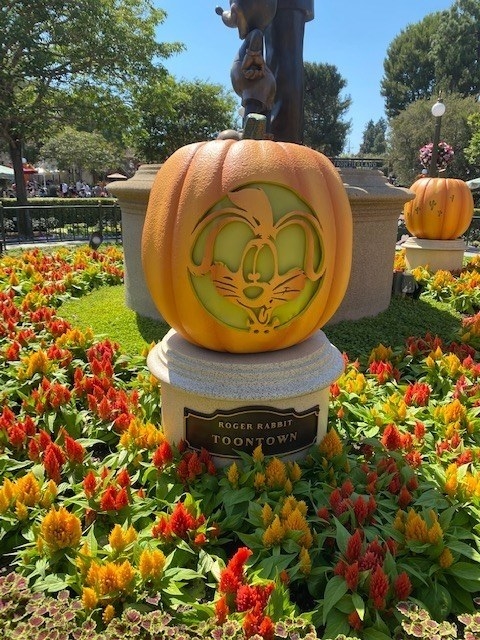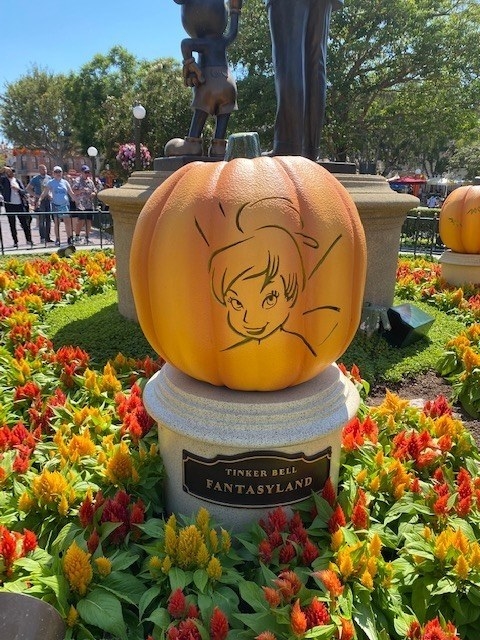 Our favorite was the one with Jack Skellington, aka "Mr. Halloween" — or "Mr. Christmas," depending on who you ask. ;-)
4.
And you can catch the Dapper Dans singing a special spooky set on Main Street.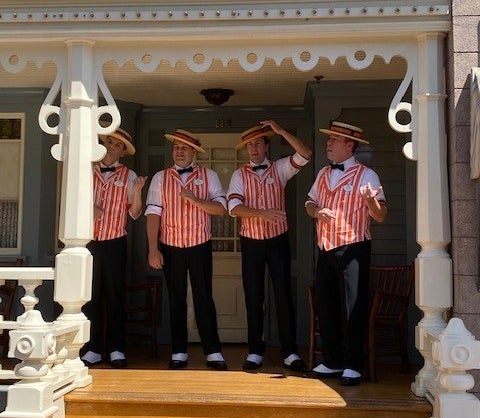 5.
In Tomorrowland, you can grab a seasonal pumpkin spice churro with cream cheese drizzle, which was a HUGE hit for us (we went back to the cart twice)!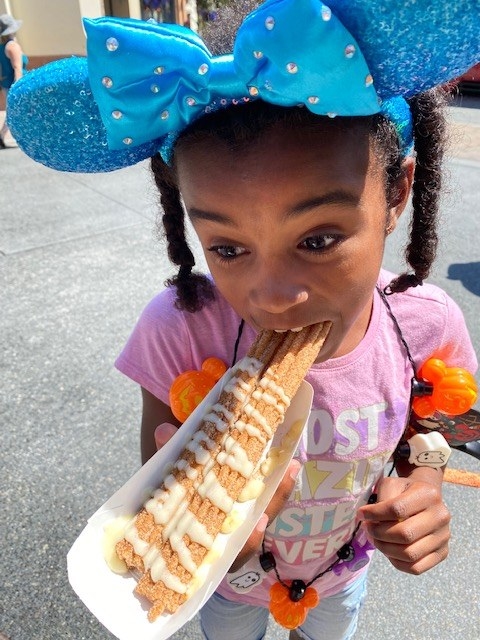 So. much. cream. cheese. drizzle. goodness!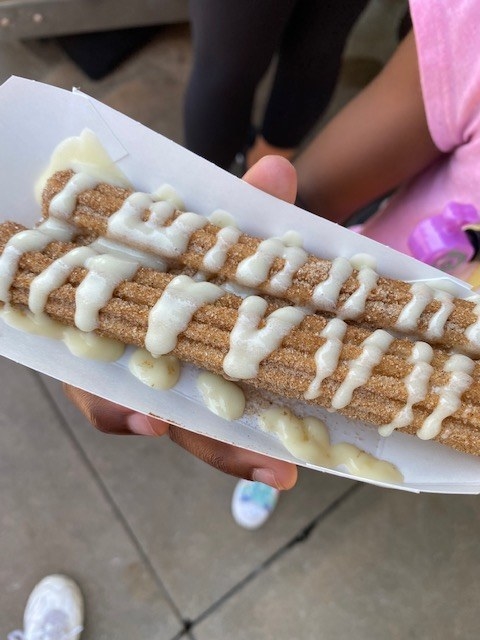 6.
At various locations in both parks, you can find characters in Halloween-themed attire and grab a photo or selfie.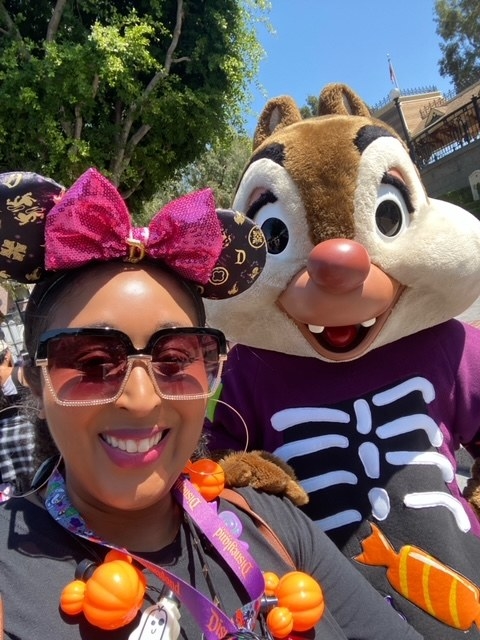 7.
And you can pop over to Red Rose Taverne for "the grave stuff," a play on the usual "grey stuff," which we ate so fast we honestly forgot to take a photo of it, eek!
8.
One of the attractions we loved the most on the Disneyland side is Haunted Mansion Holiday, which is when Haunted Mansion is basically transformed into Jack Skellington's playground a la Nightmare Before Christmas.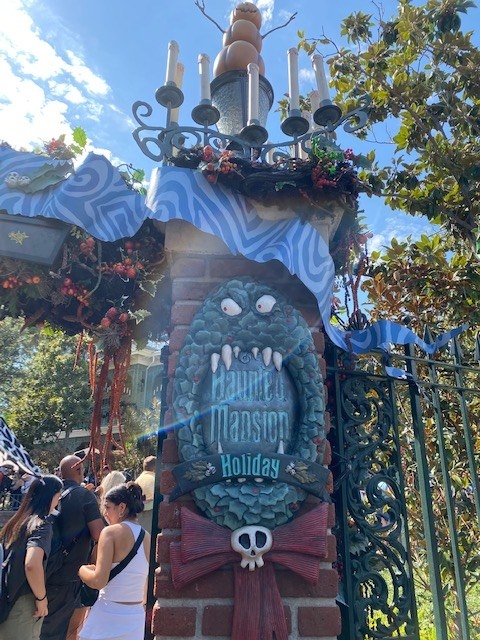 If you're a fan of the movie, you'll definitely appreciate the details in the outdoor portion of the line queue.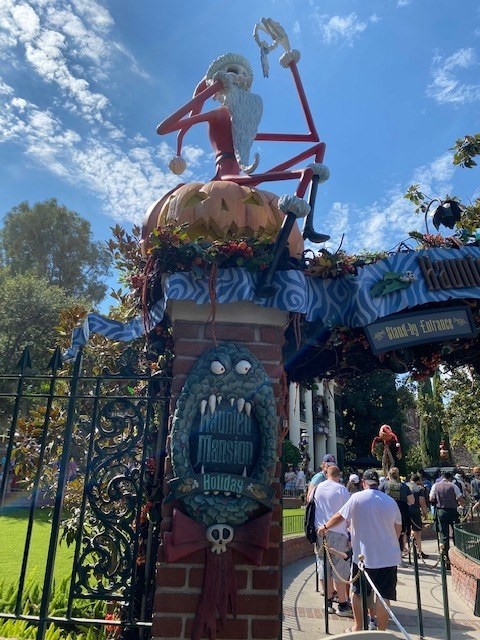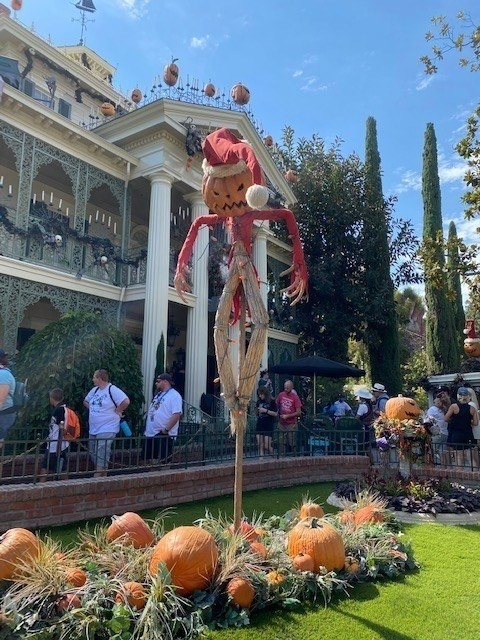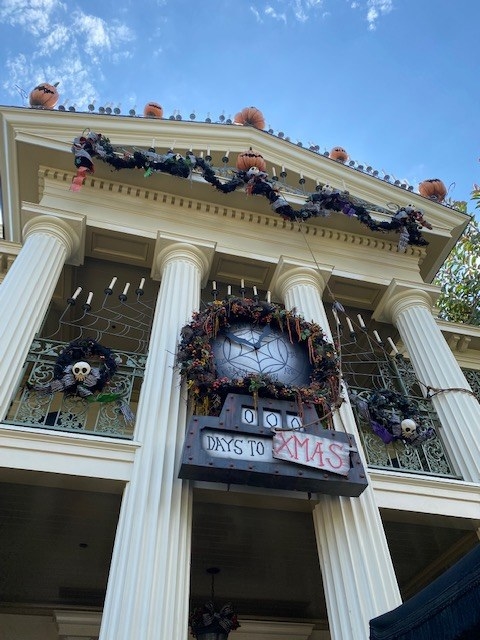 In the inside portion, the famous Haunted Mansion paintings have been replaced with Nightmare Before Christmas-inspired ones: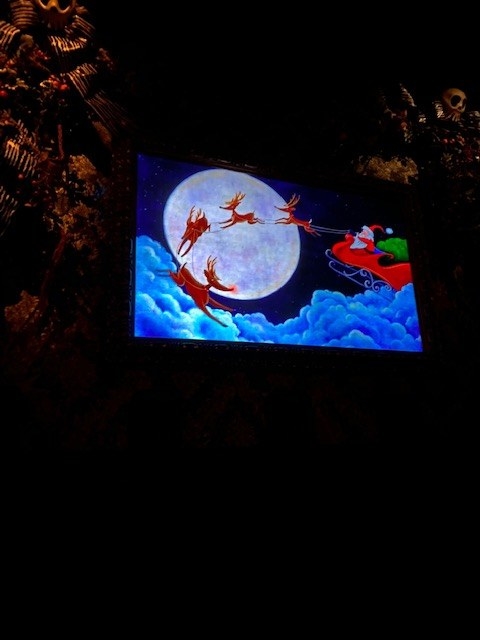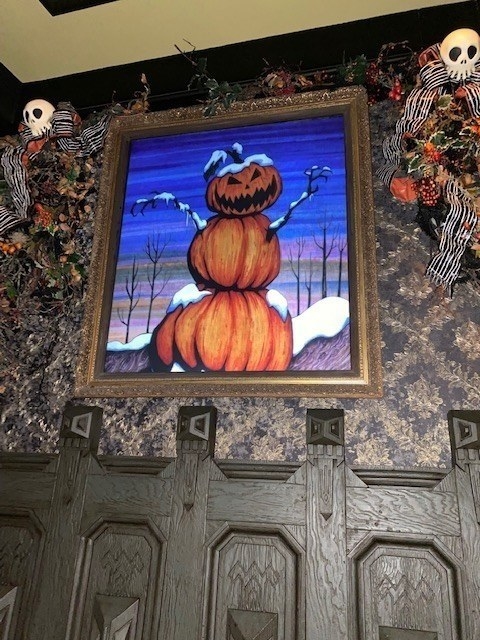 9.
Just outside of the ride, there's a cart with fun souvenirs from Nightmare Before Christmas, like these stuffies: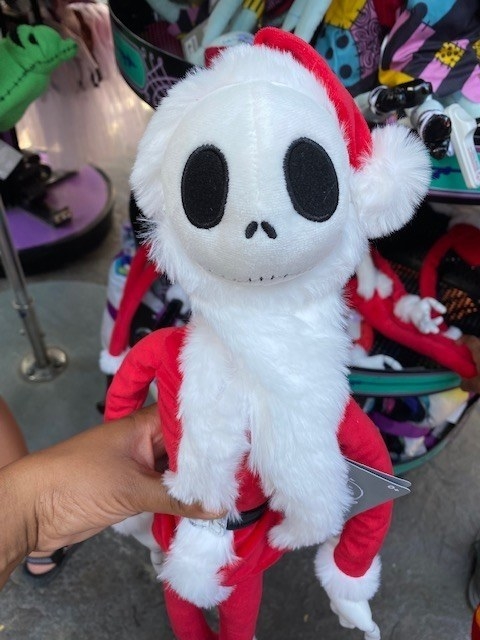 10.
And there are also other Haunted Mansion souvenirs — my favorite was this Madame Leota headstone pillow because Madame Leota is a whole Halloween vibe for me: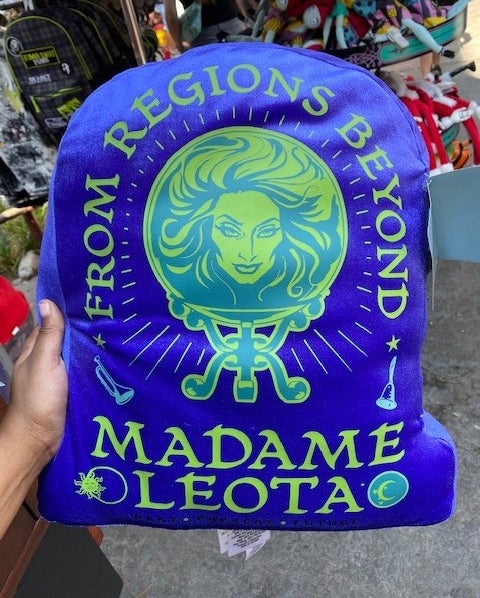 11.
In Frontierland, right next to the Rancho del Zocalo restaurant, is a beautiful Dia de Los Muertos celebration display.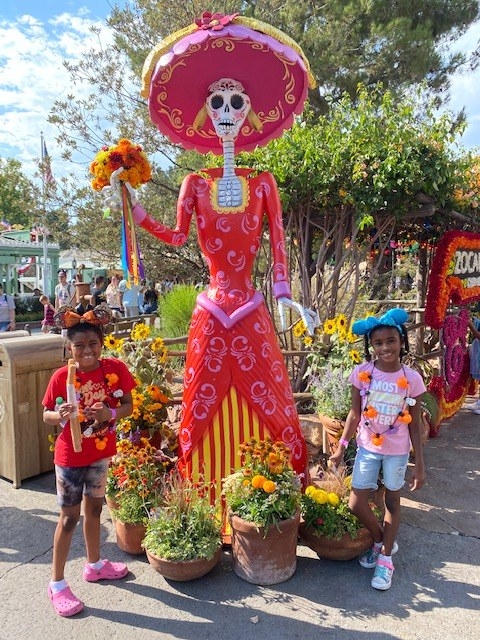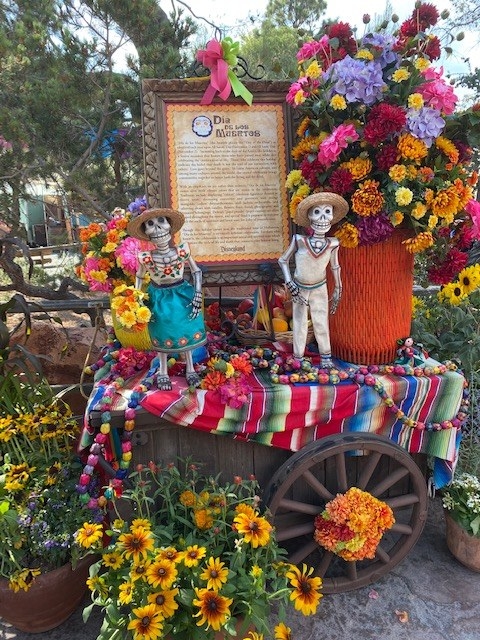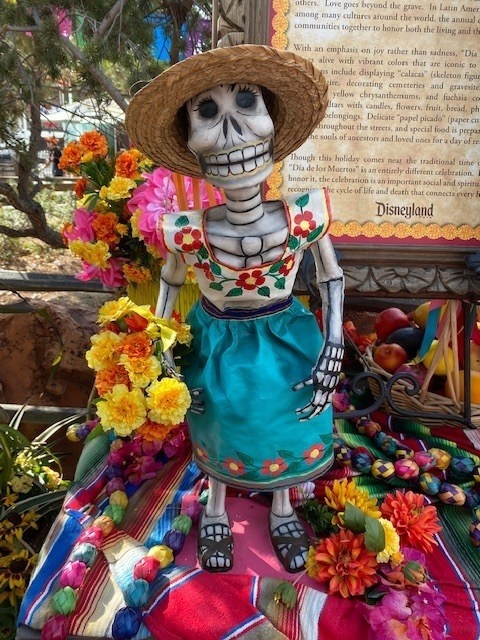 12.
And in that same area is a cart where you can get a Spicy Chocolate Churro with chocolate dipping sauce.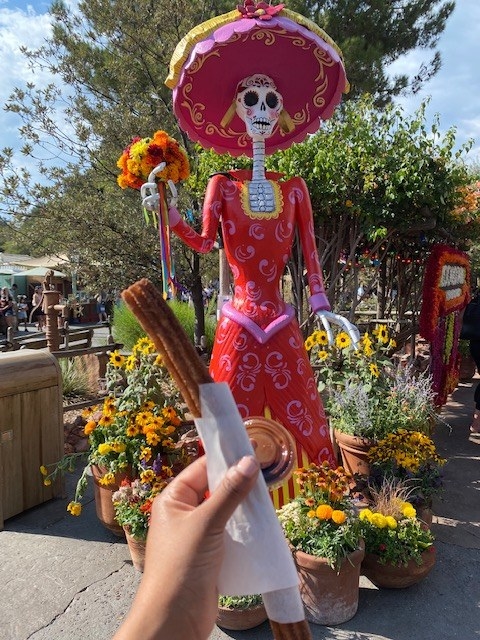 13.
Over on the Disney's California Adventure side, Cars Land — and all its characters — has been totally "spookified" for the Halloween season, too!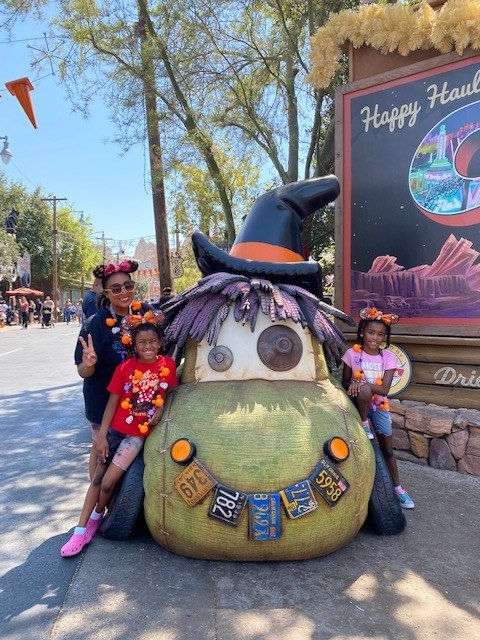 14.
And all of the rides and restaurants have been decorated with Halloween vibes Cars-style, including the gas station and the Cozy Cone Motel.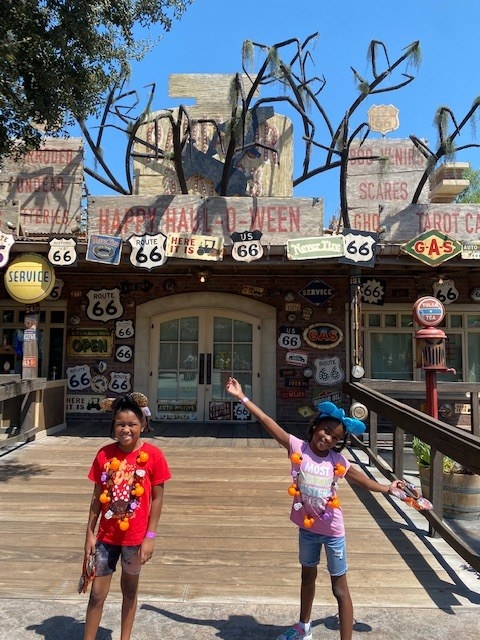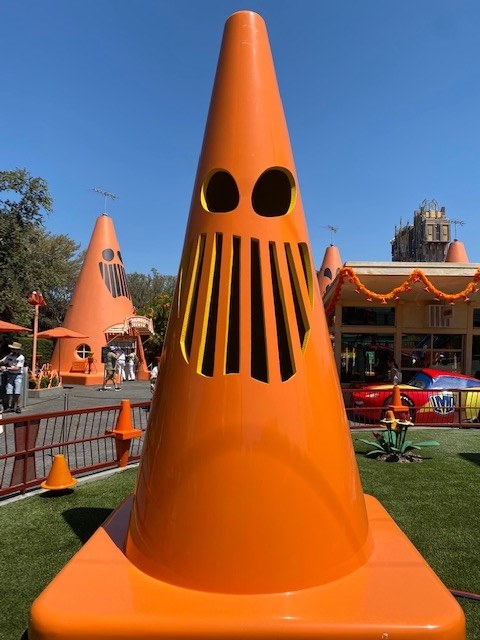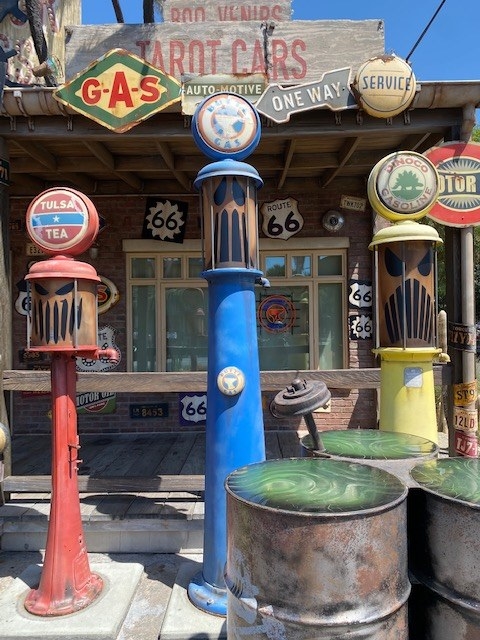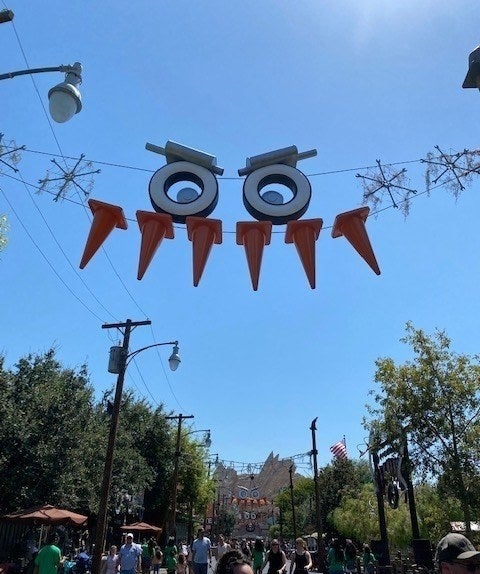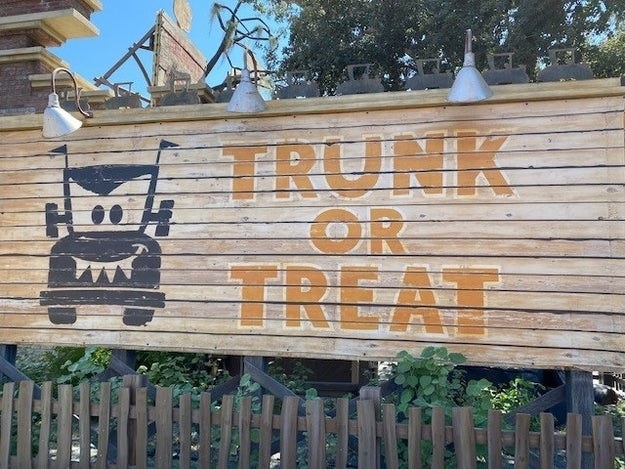 15.
And next to Mater's Junkyard JamBOOee, you can catch a photo with a mummified Mater: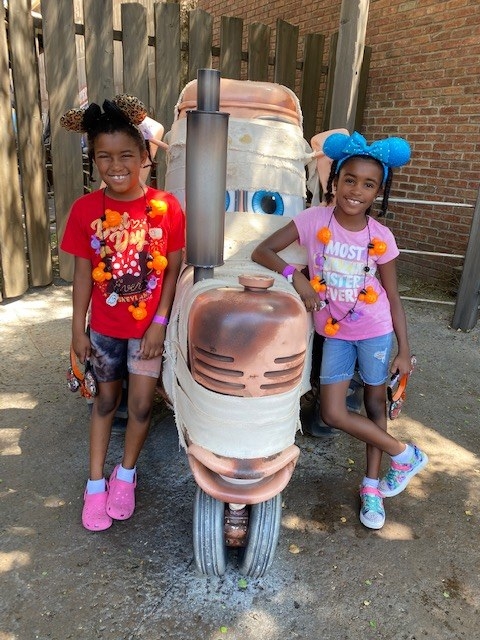 16.
A cool photo op on Buena Vista Street is the statue of the Headless Horseman on the way to Hollywood Land.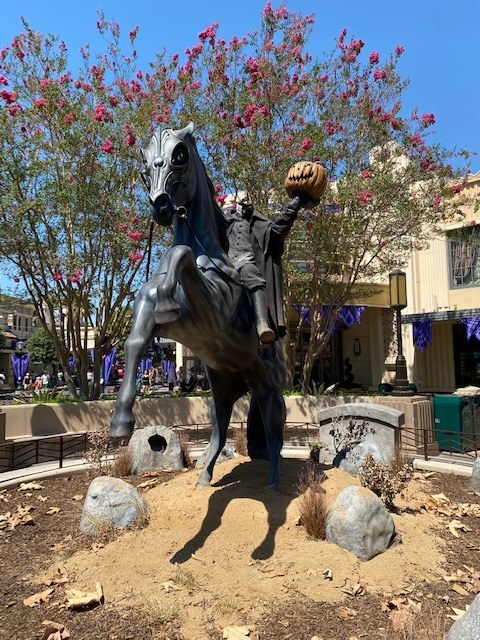 17.
Just around the bend from there is Guardians of the Galaxy: Monsters After Dark, which is a Halloween-ish take on the Mission Breakout version of the drop ride.
18.
Over at Galactic Grill, you can grab a non-alcoholic blood orange slush with raspberry sauce.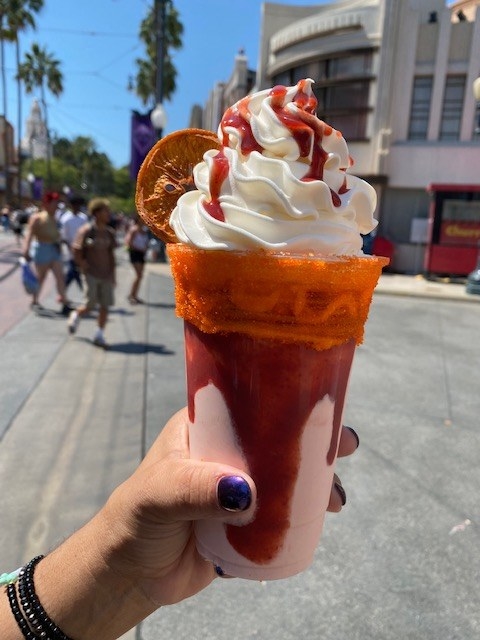 19.
But if you're in the mood for an adult beverage, there are also a variety of Halloween-themed cocktails throughout the resort. I was super excited to try the prickly pear vodka cocktail at DCA's Hollywood Lounge.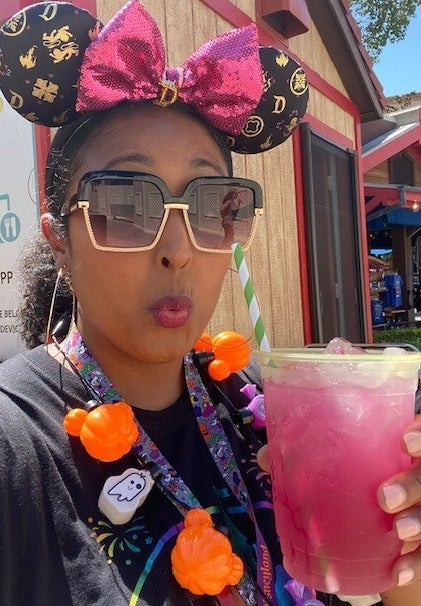 20.
Throughout both parks, there are plenty of places to buy some Halloween Time swag or souvenirs...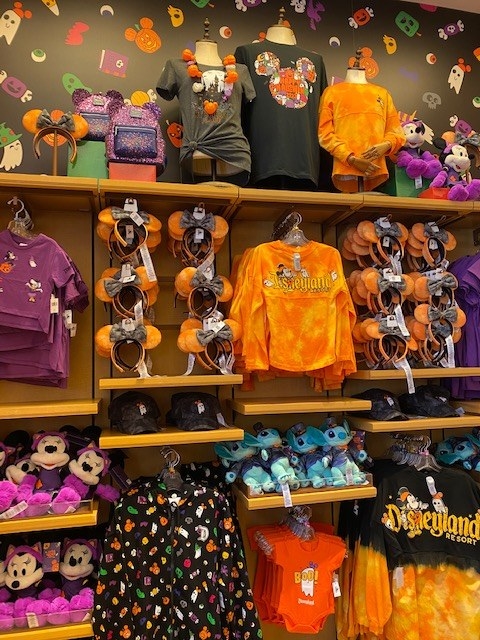 21.
...including a few new fun necklaces, lanyards, and bubble wands for the season.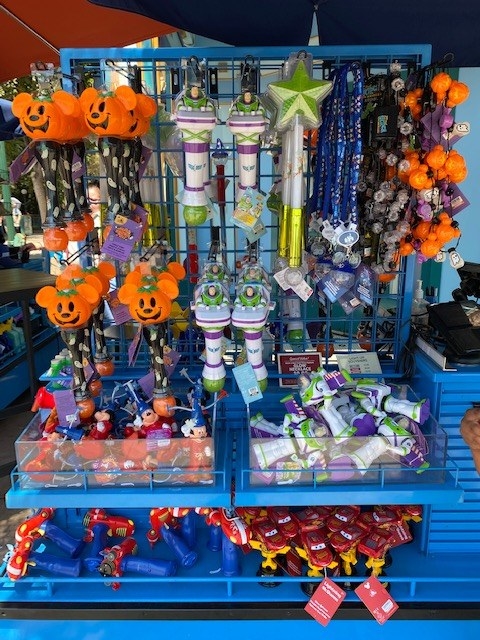 22.
And I had to stop and giggle at the Sanderson Sisters' stuffies in the cauldron — as a '90s kid who grew up on Hocus Pocus, my day was totally made!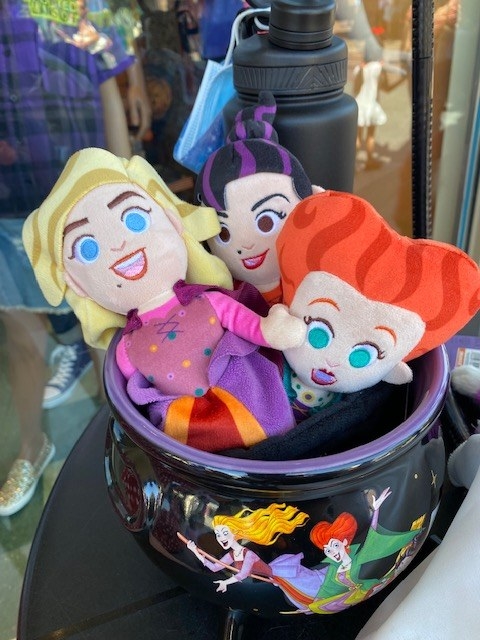 Overall, Disneyland Resort's Halloween Time was a lot of fun. It's not too scary for the little ones, and adults who are big kids at heart, like me — or who love a good Halloween/Disney combo — will enjoy the fall vibes. My only regret is not eating more Halloween snacks, like this Pumpkin Spice Funnel Cake. Sigh...next time...