Which princess's shoes are these?

Disney

Via Disney

Via Disney

Via Disney

Via Disney

Via Disney

Via Disney

Via Disney

Via Disney

Yep, Belle went strolling around those provincial French cobblestone streets in these cute little black ballet flats. And she garnered quite a bit of attention that morning, amirite?

Via Disney

Which princess's shoes are these?

Disney

Via Disney

Via Disney

Via Disney

Via Disney

Via Disney

Via Disney

Via Disney

Via Disney

While these super-cute yellow kitten heels would've looked great with any of these princesses' outfits, they belonged to the fairest one of all. Who could forget how cute she was square-dancing with her seven new besties in those? Get down girl, go 'head get down.

Via Disney

Which princess's shoes are these?

Disney

Via Disney

Via Disney

Via Disney

Via Disney

Via Disney

Via Disney

Via Disney

Via Disney

The perky princess of Arendelle wasn't quite ready for boots, being that it was still summer and all. But she still slayed while making her way up the North Mountain to find her sister.

Via Disney

Which princess's shoes are these?

Disney

Via Disney

Via Disney

Via Disney

Via Disney

Via Disney

Via Disney

Via Disney

Via Disney

I know, I know – this one was a little tricky. But you know Jasmine loves a gold flat! Whether hanging at the palace with Rajah, in disguise as a commoner in Agrabah, or being held captive by a supremely evil traitor, our girl's got a cute gold flat on. And I'm all the way here for it.

Via Disney

Which princess's shoes are these?

Disney

Via Disney

Via Disney

Via Disney

Via Disney

Via Disney

Via Disney

Via Disney

Via Disney

I know, another tricky one – life is just unfair AF! But our favorite little mermaid did eventually get legs (remember?) and when she did, she won Prince Eric's heart in black pumps and was so cute that he reeeeally wanted to kiss the girl.

Via Disney

Which princess's shoes are these?

Disney

Via Disney

Via Disney

Via Disney

Via Disney

Via Disney

Via Disney

Via Disney

Via Disney

While any of these princesses could've rocked these brown clogs flawlessly, they could only belong to a very special princess making a sweet wish in a well. Who remembered what a fashionista Snow White was? No wonder she had major haters.

Via Disney
Let's See If You Know Your Disney Princesses By Their Shoes
Disney Princess Shoenista-in-Training
You gave great effort here with your abundant knowledge of Disney princesses, but fell a little flat (see what I did there?) when it came to their shoes. Give these movies another watch and then try again – I'm sure next time, you'll be perfectly in step (see what I...anyway)!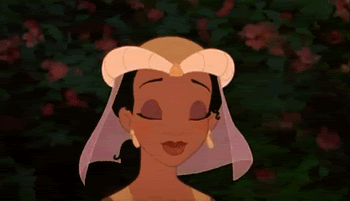 Perfectly On Point Disney Princess Shoenista
Two things are for sure – you know Disney princesses and you know shoes! You could pick perfect pairs out of just about any shoe lineup, and with your memory and attention to detail, you're Disney shoe trivia gold (because that's totally a thing)!