Meet the Artistic Chicks.
They're a group of creative little chickens who reimagine celebs, movie characters, and the subjects of famous works of art in their likeness.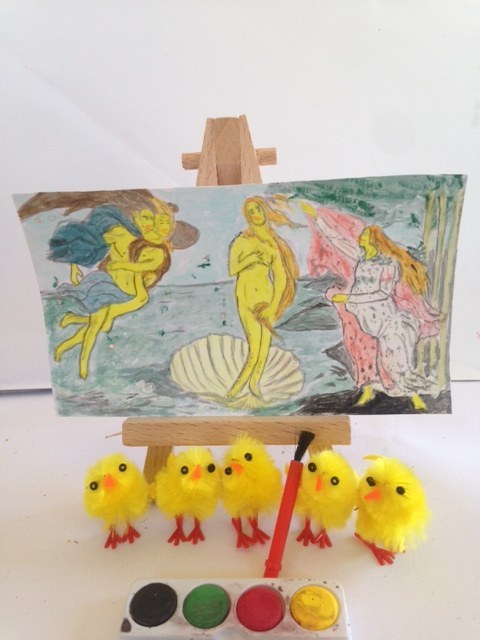 The chicks were born (hatched, if you will) out of Broughall's previous project called "Chick Adventures."
"I used to place the chicks in certain poses and take pictures of them having adventures like fishing and parachuting, and one of those adventures was an art class," Broughall told BuzzFeed in an email. "After I stopped Chick Adventures, I found the easel and paints one day and the idea just evolved from there."
The result is a lot of familiar (albeit bright yellow) faces, with no noses, and with little beaks for mouths.
And they've got their little wings on the pulse of celeb culture.
Sometimes the chicks make already existing facets of pop culture even BETTER.
And some of their subjects are fans of theirs as well.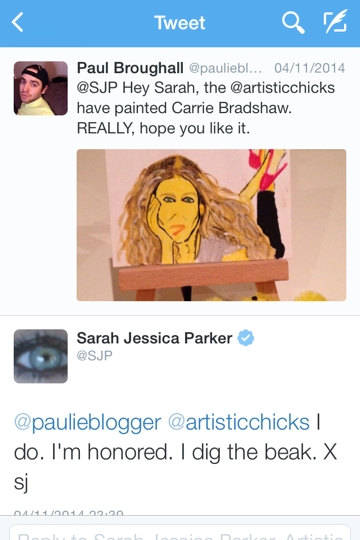 Broughall's favorite portraits are "without a doubt, the priceless painting replicas as chicks."
(They are indeed very tiny.)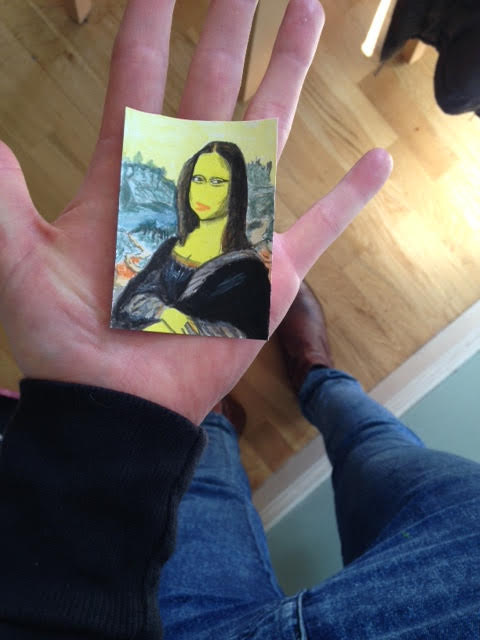 And though Broughall hasn't sold any pieces yet, he's "not opposed to it."
He's even open to folks commissioning custom portraits, like THIS VERY ONE: