 Twenty-six years ago, Blanche (Rue McClanahan) learned that her brother, Clayton (Monte Markham), was gay on The Golden Girls. In the 1988 episode, titled "Scared Straight," Clayton is afraid to come out to her and Blanche is initially horrified when he tells her, but ultimately, she accepts her brother. A few years later, in a famous 1991 episode, Clayton gets married to a man. Blanche is initially horrified, but ultimately, she accepts her brother.
But before the Golden Girls audience even met Clayton, a 1986 episode showed Blanche unfazed by the revelation that a friend of Dorothy (Bea Arthur) is really a friend of Dorothy — Jean (Lois Nettleton) is not only a lesbian, but a lesbian who falls in love with Rose (Betty White). Blanche doesn't care that Jean is gay, she's just offended that Jean prefers Rose over her.
Blanche's cognitive dissonance is symptomatic of a larger theme when it comes to LGBT characters on television: The specter of men having sex with men has always been more illicit than sexual desire between women. That's why How to Get Away With Murder's explicit gay sex is more than just titillation. When Paxton (Niko Pepaj) says, "He did this thing to my ass that made my eyes water," after a tryst with Connor (Jack Falahee) in the fourth episode, you're not just hearing a backdoor brag; you're hearing a taboo burst.
The visible squeamishness around gay male sex began in earnest in the early '70s, when the first openly gay male characters made their way onto primetime television. In 1971, CBS aired All in the Family — the show that's remembered for humanizing a slur-spewing racist likely pushed more sexual boundaries than bigotry ones. The very first episode featured the (marital) sexual advances of Michael (Rob Reiner) toward his wife, Gloria (Sally Struthers). The Nation called All in the Family "adult television," as much for its sexual content as anything else.
Slightly later in its first season, All in the Family featured one of broadcast television's earliest acknowledged gay characters (perhaps the first was a character on CBS's Medical Center in 1970, in which a gay physician who "passed" became the victim of an anti-gay smear campaign). Archie (Carroll O'Connor) is convinced that one of Michael's flamboyantly dressed male friends is "a fairy," but he learns later in the episode that his imposing, hypermasculine former linebacker drinking buddy is actually the homosexual. "That big football player is a flower?" Archie's wife asks, bewildered. While Michael and Gloria refer directly to their sex life, that big football player, Steve (Philip Carey), refers to his own sex life obliquely: Archie refuses to believe that Steve is gay, and Steve points out that they've known each other for years and he has never mentioned a woman. Archie counters that of course he hasn't mentioned women; he's a bachelor! "Exactly," Steve says with a grin. (An ass-eating grin, one might say.)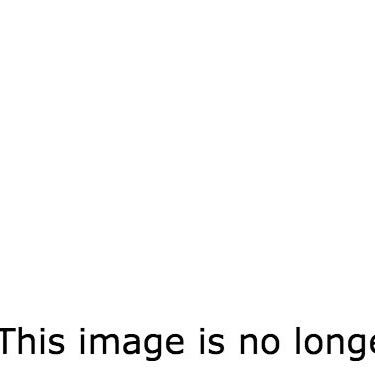 Archie's notions of masculinity are challenged on All in the Family.
Obviously, plenty has changed in the more than 40 years between the introduction of Steve on All in the Family and Connor's copy room moment with Paxton on How to Get Away With Murder. But the "censoring" that many blame for the slow progress is misunderstood. The Federal Communications Commission, which has regulated broadcast television since 1934, has always had unclear guidelines, defining indecency as "patently offensive as measured by contemporary community standards for the broadcast medium and [describing] sexual or excretory activities and organs." According to the FCC, indecency is not appropriate until later in the evening, with the "safe harbor" for "smut" now between 10 p.m. and 6 a.m. local time (which makes sense, considering How to Get Away With Murder airs at 10 p.m. on ABC). But these days — after a series of lawsuits triggered, in part, by the appearance of Janet Jackson's right nipple live during the 2004 Super Bowl halftime show — the FCC's Enforcement Bureau has largely stopped punishing indecency violations: Their efforts have shifted to obscenity — patently and offensively sexual with no redeeming artistic qualities.
Although the FCC is now more permissive than ever, its influence was never the sole reason broadcast was restricted. Many of the television "indecency" standards of the 20th century were actually self-imposed by the networks. Following the example of the film industry, which created its own standards to preempt federal regulation, the National Association of Radio and Television Broadcasters adopted a code of standards in 1952: "Such subjects as violence and sex shall be presented without undue emphasis and only as required by plot development or character delineation." The industry code justified the following position: "It is the responsibility of television to bear constantly in mind that the audience is primarily a home audience, and consequently that television's relationship to the viewers is that between guest and host."
Certainly the code was just as much a strategy to keep skittish advertisers on board with programming as it was a social "responsibility" — in one such late-'50s sponsor incident, the American Gas Company demanded that all references to "gas chambers" be removed from the CBS broadcast of Judgment at Nuremberg. Sexually, the '50s and '60s were a fairly tame time for television, when the babes of Gilligan's Island could only briefly flash audiences with navel. All in the Family was one of the earlier boundary-pushing shows, with impotency, midday sex, and gay dudes being three of the barriers it crossed.
As All in the Family was experimenting, in April of 1975, under pressure from the FCC chair, the "Family Viewing Policy" was formally adopted by the National Association of Broadcasters — 7 p.m. to 9 p.m. would be exclusively family-friendly content. The networks agreed that "indecent content," which then included violence as well as sexual themes, would be shown later at night. ABC executives, worried that they would be forced to move their popular crime show The Rookies to a later slot due to its violent content, wanted to make sure that CBS suffered as well and would have to move M*A*S*H and All in the Family. According to the attorney for All in the Family creator Norman Lear, there was a racial component to the new rules: Good Times and The Jeffersons, other Lear-helmed shows, contained content that was similar to All in the Family, but there was no talk of moving those shows to an "adult" time slot. Lear was convinced it was because those shows featured black people's "indecency," which would not be as shocking to "families." (The scare quotes mean "white people.")
The family viewing hour was abandoned by the time new fall shows premiered in 1977— just in time for Billy Crystal to debut as the first openly gay recurring character on broadcast television on ABC's Soap. The policy was scrapped after a successful lawsuit brought by Lear, the Writers Guild of America, and others — a judge ruled in 1976 that the FCC's proposal to the networks had been a First Amendment violation. More lawsuits dragged on well into the '80s, undermining efforts at collective self-censorship. By the end of that decade, each of the networks had individual standards and practices departments, but the censorship "for the sake of the viewers" continued. Starting in 1981, ABC's Dynasty featured a gay character: Steven Carrington (Al Corley), who was downgraded to bisexual as AIDS started to dominate news headlines. It was a matter of not offending a certain type of viewer — or scaring off the advertisers afraid of association with "gay cancer."
In 1989, ABC's Thirtysomething featured two men in bed together — two men who had clearly just had sex! Incidentally, the men made no physical contact in the scene, but nonetheless, the bedfellows caused a kerfuffle. As the Los Angeles Times described in 1990, "Benign as it was, the scene prompted advertisers to desert the episode in mass." The episode, titled "Strangers," was taken out of reruns the next summer.
Despite the fact that ABC's NYPD Blue began showing bare asses and straight sex on the regular beginning in 1993, there would not be a gay male kiss on primetime TV until The WB's Dawson's Creek in 2000, although a bi-curious female character kissed another woman on NBC's L.A. Law in 1991. Roseanne Barr kissed a lesbian character on her eponymous ABC sitcom in 1994, the same year that the camera pulled away just before a gay male kiss on Fox's Melrose Place. Sex was indecent, but playful lesbian kissing was kosher as long as one of the women involved identified as straight. Lesbian desire was never a threat. Sex between gay men was considered "obscene."
And now we have talk of ass play on television, and nary a peep from the powers that be. Fox's The Mindy Project featured primetime's first, albeit fleeting, anal sex scene, while the pilot of How to Get Away With Murder depicted a prelude to rimming. In part, we have our "contemporary community standards" to thank — in 2011, the CDC reported that 36% of women and 44% of men ages 25-44 had taken part in heterosexual anal sex, while support for marriage equality is at an all-time high. The straight community is having anal (and talking about it), and the LGBT community has been shouldering its way into marriage and respectability. Queerness is less shocking because, more than ever, it's like heterosexuality.

The trend of depicting LGBT characters who aren't "stereotypically" queer is often read as progressive when, in reality, the attitude that viewers should accept queers because "they're just like us" is one of the oldest — and most closet-conservative — tropes in on-screen queerness. Current ABC Family hit Pretty Little Liars has a lesbian character, but the show's creator told the Los Angeles Times in 2011 that the writing staff didn't want the character to have "any stereotypical look or vibe for a gay woman." Bones is included in GLAAD's list of shows with a queer lead or supporting character, when in reality, Angela Montenegro's bisexuality is almost never mentioned and the character, played by Michaela Conlin, has been in heterosexual relationships for most of the show. While it's impressive that Medical Center and All in the Family had these stereotype-subverting characters in the '70s, the legacy of their hesitation to embrace the full spectrum of queerness persists.
One way or another, the idea of gay men having sex has become less subversive — it's no longer the threat it once was, and instead, advertisers and networks now want queers and fornicators on their side. We're laughing all the way to the taint.
The CDC reported that 36% of women and 44% of men ages 25-44 had had heterosexual anal sex. An earlier version of this story omitted the age range.