By now, the excitement of seeing your family for the holidays has probably worn off.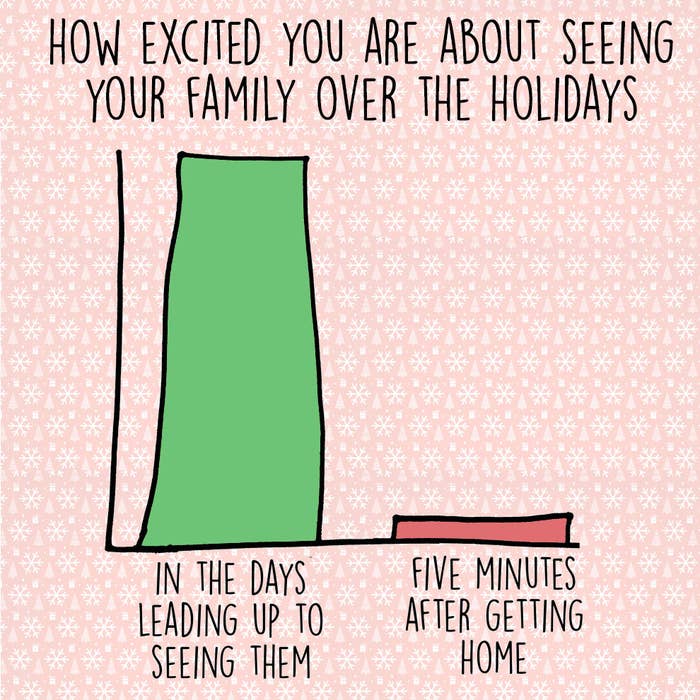 Maybe tensions are running high with all that ~holiday cheer~.
Or maybe your relatives are only bearable in smaller doses.
Or maybe you're just not in the goddamn mood this year.
So we want to know: Just HOW crazy is your family driving you right now?
Check off all that even remotely apply.