Via thinkstockphotos.com

Via thinkstockphotos.com

Via thinkstockphotos.com

Via thinkstockphotos.com

Via thinkstockphotos.com

Via thinkstockphotos.com

Via thinkstockphotos.com

Via thinkstockphotos.com

Via thinkstockphotos.com
Which One Of These People At The Gym Is The Literal Worst?
Sorry, Vivian isn't an asshole at all. In fact, she's a total delight. She always wipes down her equipment, re-racks her weights, and even pretended not to see when you dropped your cell phone off the treadmills. She probably even exchanges a knowing, amused glance with you when you both witness other people being assholes. Everyone should be more like Vivian.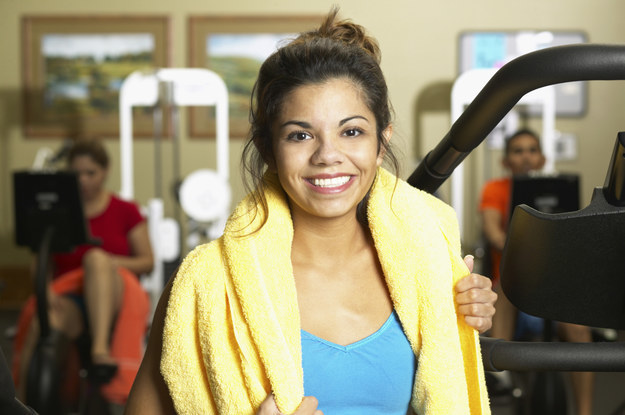 Nah, Natalia's not an asshole. Her only crime is that she makes everything look inhumanly freakin' effortless while working out. While you're panting and sweating and looking like a godforsaken troll, there's FUCKING NATALIA, glistening like the Goddess of the Squat Rack and making you want to crawl back under the bridge where you apparently belong. Where are her pit stains? Why isn't she blotchy? Where's her ugly lifting face? IS THIS A NIKE COMMERCIAL? STOP MAKING US LOOK BAD, NATALIA.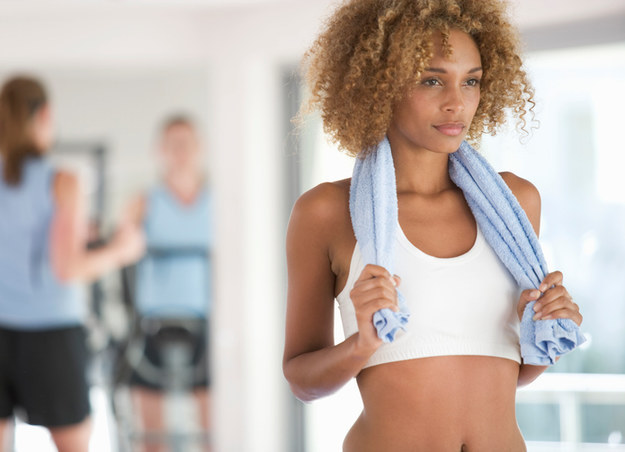 You got:

7th Biggest Asshole!
Oh, Melissa. She wouldn't be so bad if she weren't the human equivalent of the eyes emoji. If you're unfortunate enough to work out next to her, you can be SURE she's always creeping on your stats. You up your MPH on the treadmill? So does Melissa. You add 10 pounds to your bar? Melissa adds 20. CALM DOWN, MELISSA. NOT EVERYTHING IS A COMPETITION.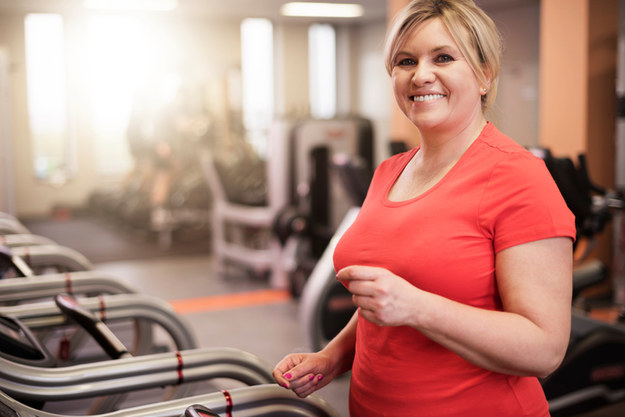 You got:

6th Biggest Asshole!
You don't notice Justin at first as you mind your business on the leg press. But then you get this weird feeling that someone is watching you. And there he is. Watching. Waiting. LURKING. You'd think he could find another machine until you're finished, but no. Justin gets the best results on machines abandoned by gym patrons who couldn't handle his unnerving stare. The display of dominance nourishes his soul AND his muscles.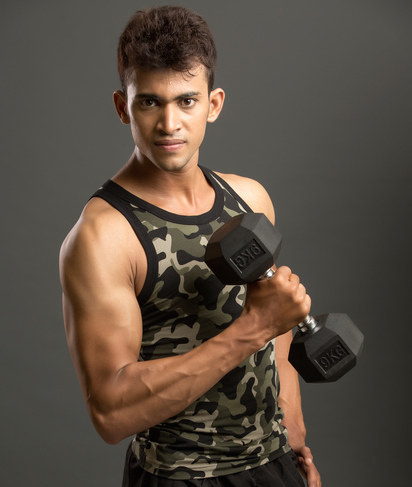 You got:

5th Biggest Asshole!
Esther is mostly a good gymgoer, but no amount of etiquette can cancel out her favorite dick move. When faced with a row of empty treadmills, Esther will always take the one RIGHT. NEXT. TO. YOU. Some people just want to watch the world burn, ESTHER.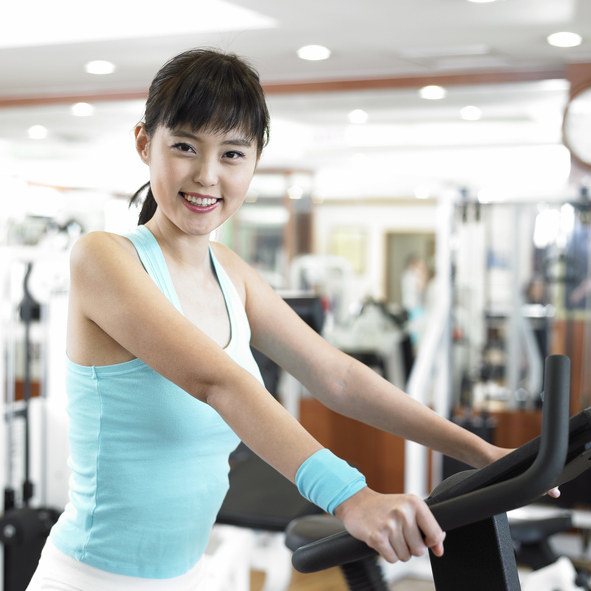 You got:

4th Biggest Asshole!
Leg day, arm day, cardio, whatever — Mike always gets a good workout. But no matter what, the part of Mike that gets the best workout are his FREAKING LUNGS BECAUSE HE CAN'T STOP GRUNTING. You can turn up your music all you want. There's no escape from his performative noises of exertion. Does he care that all his moaning and groaning is uncomfortably sexual? No way. Didn't you know there was a study that said making lots of noise while exercising actually improves your workout?! No? DON'T WORRY, MIKE WILL TELL YOU ALL ABOUT IT.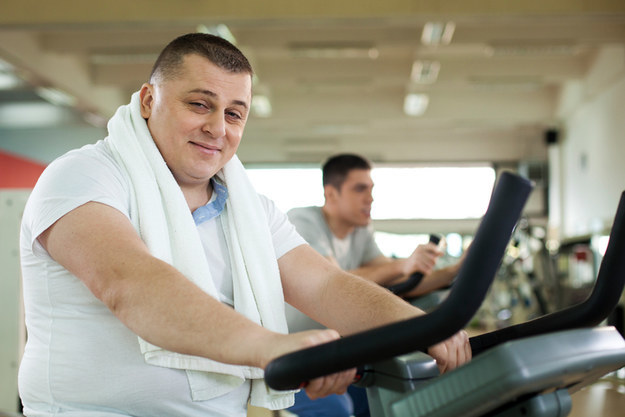 You got:

3rd Biggest Asshole!
Look, we're not here to judge what other people come to the gym to do, but you've never seen Emile do anything but sit on weight machines and fuck around on his phone. "OK," you think, trying to give him the benefit of the doubt. "He's probably just cooling down between sets and doesn't want to lose the machine." BUT NO. HE JUST STAYS THERE. DOING NOTHING. WHAT ARE YOU DOING, EMILE? WHY ARE YOU EVEN HERE?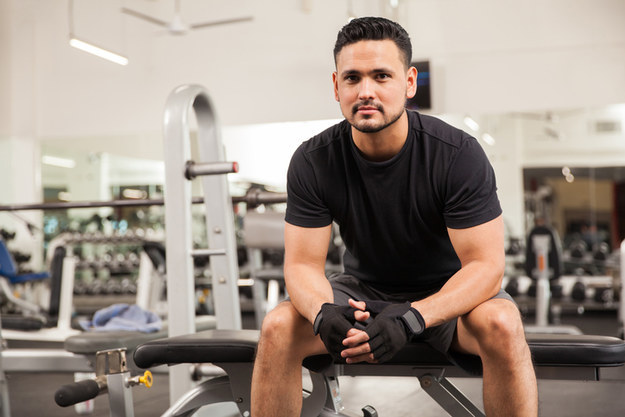 You got:

2nd Biggest Asshole!
Oh my god, Travis is the wooorst. Just look at him leering at you, ready to come mansplain your deadlift technique. Believe him, he KNOWS what he's talking about — ever since he got SUPER INTO FITNESS the other month, he's happy to give you a ton of unsolicited advice about your form or demonstrate how you really should be doing it. And for all his hard work, he'll even ask you out once or twice or seven times just to show his appreciation. Because for some reason, HE THINKS THIS IS SOCIALLY ACCEPTABLE BEHAVIOR.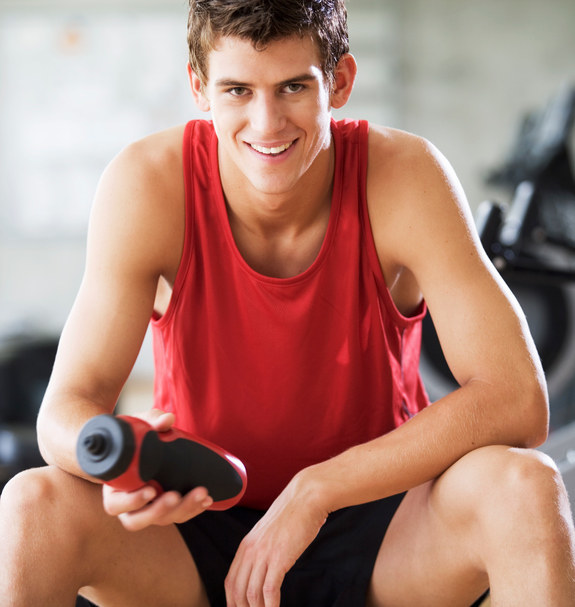 You got:

Definitely the Biggest Asshole!
Someone needs to tell Zack that he's not the only person at the gym, because we're pretty sure he's confused about that. That's the only explanation for his BRAZEN DISREGARD FOR BASIC GYM ETIQUETTE. Wiping down his machine? Nah, Zack's good. Re-racking his weights? NOT ZACK. Lol please, he's here to get swole, why would he waste time cleaning up after himself? Fucking Zack.