2.
The music in the show is fantastic, and the lyrics add an extra dimension to the story line. (Hint: listen closely to lyrics and read their translations).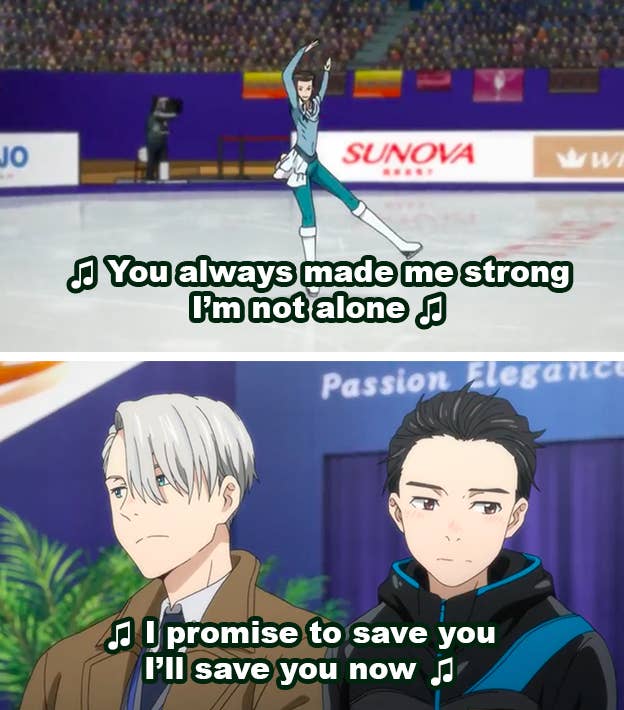 3.
As is the choreography. (Another hint: pay attention to who is performing whose signature moves, and when).
4.
Though a figure skating anime seems like a light-hearted premise, the show doesn't shy away from heavier themes like mental health.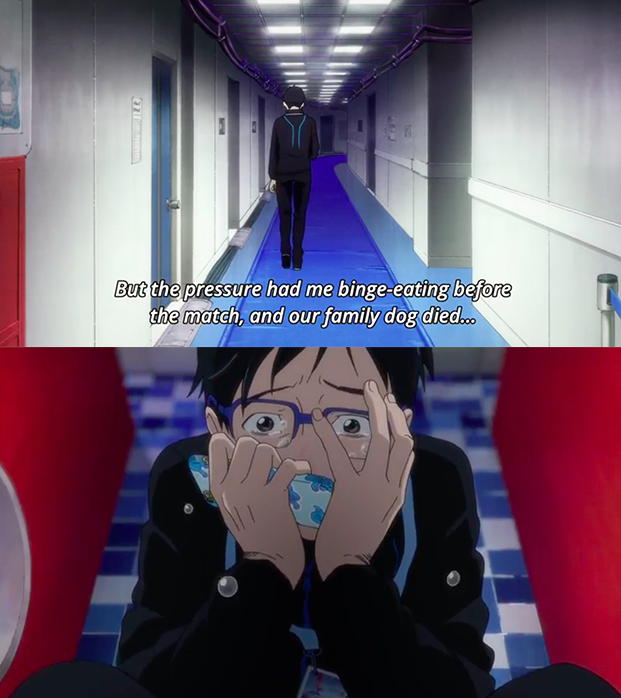 5.
The characters grow SO MUCH, especially Yuri. Though his issues with self-confidence never magically disappear, he gets stronger with each episode.
6.
Even Victor, Yuri's coach and childhood idol, deepens from a godlike being into someone with human flaws as we get to know him through Yuri's eyes.
7.
The animation is absolutely GLORIOUS. So much thought goes into the characters' expressions and movements on the ice.
8.
The show is honest about how physically and mentally brutal it can be to pursue your passion.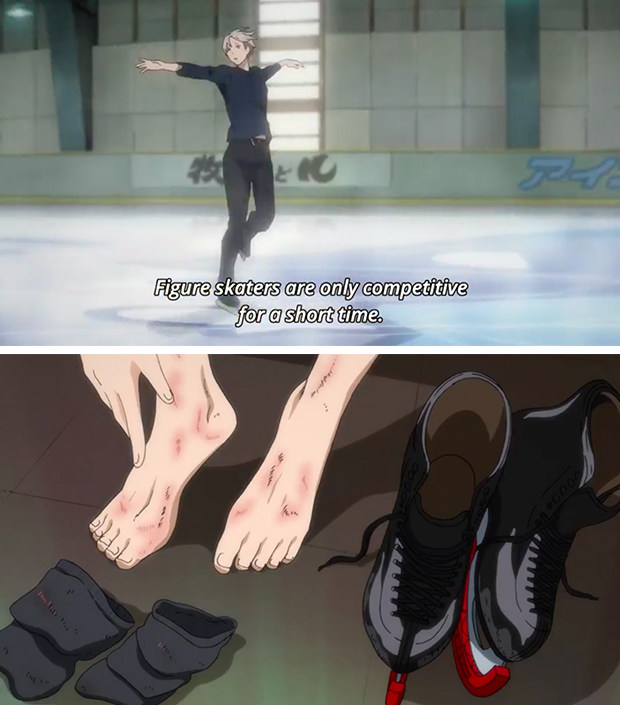 9.
Some of the characters are fluid with how they express their gender on the ice, and because of that binaries often get thrown out the window.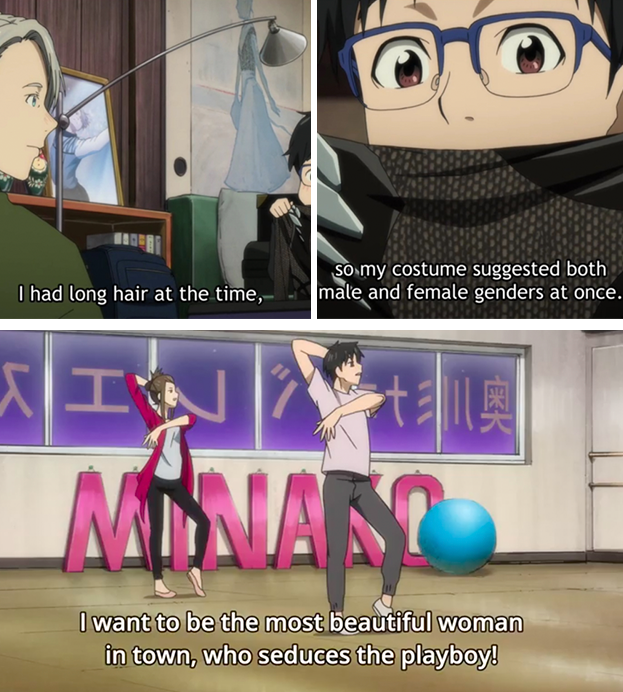 10.
It's a show about competition, but it never centers petty drama. The athletes spend much of their time cheering each other on.
11.
Though the show takes on some heavy themes, it does break away from more serious moments to be charmingly lighthearted.
12.
...and, uh, sometimes sexy?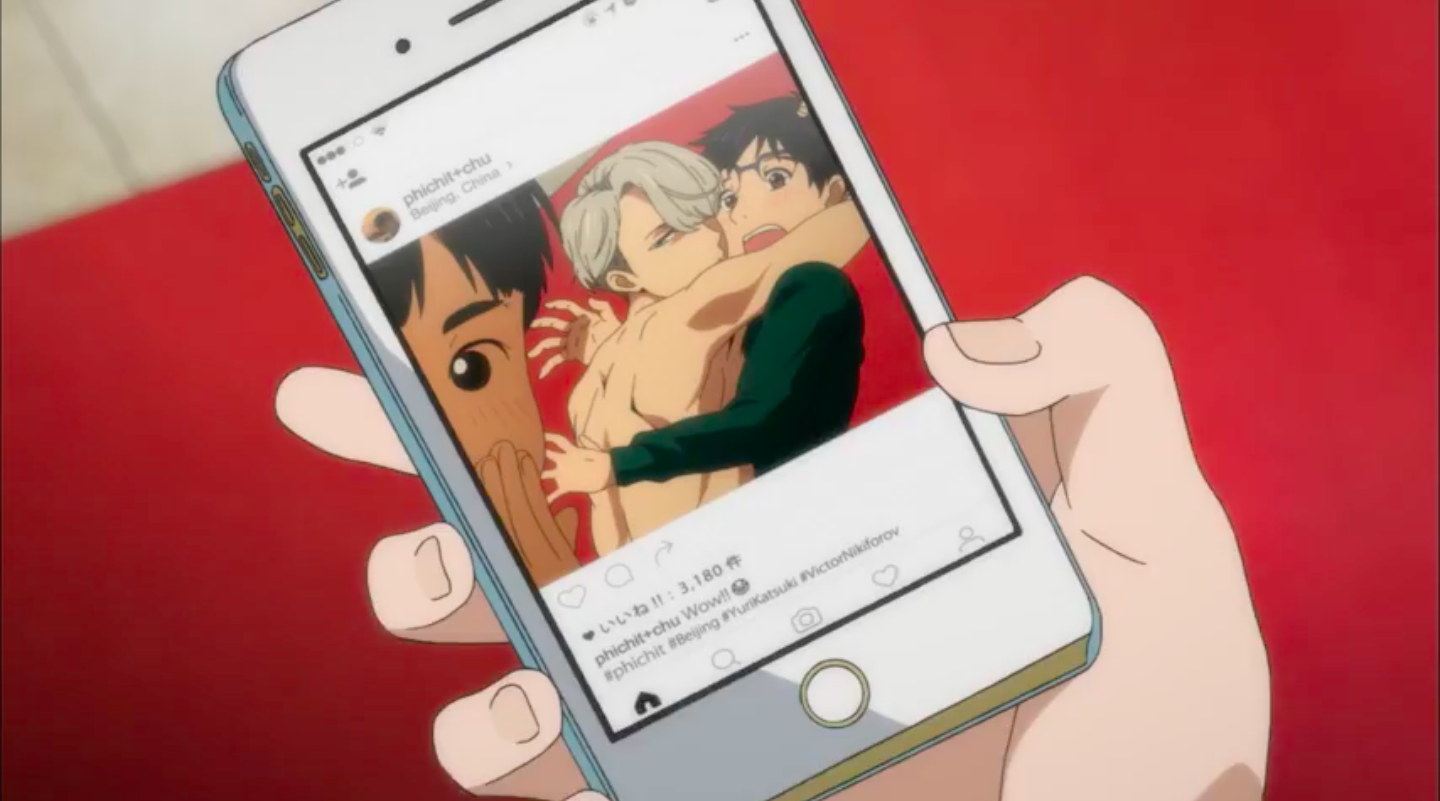 13.
It's a show about love, and it's a show about courage. Yuri battles self-doubt every day to skate in front of thousands. If that's not bravery, what is?
14.
To be perfectly honest, it's completely worth watching for out of context one-liners like these.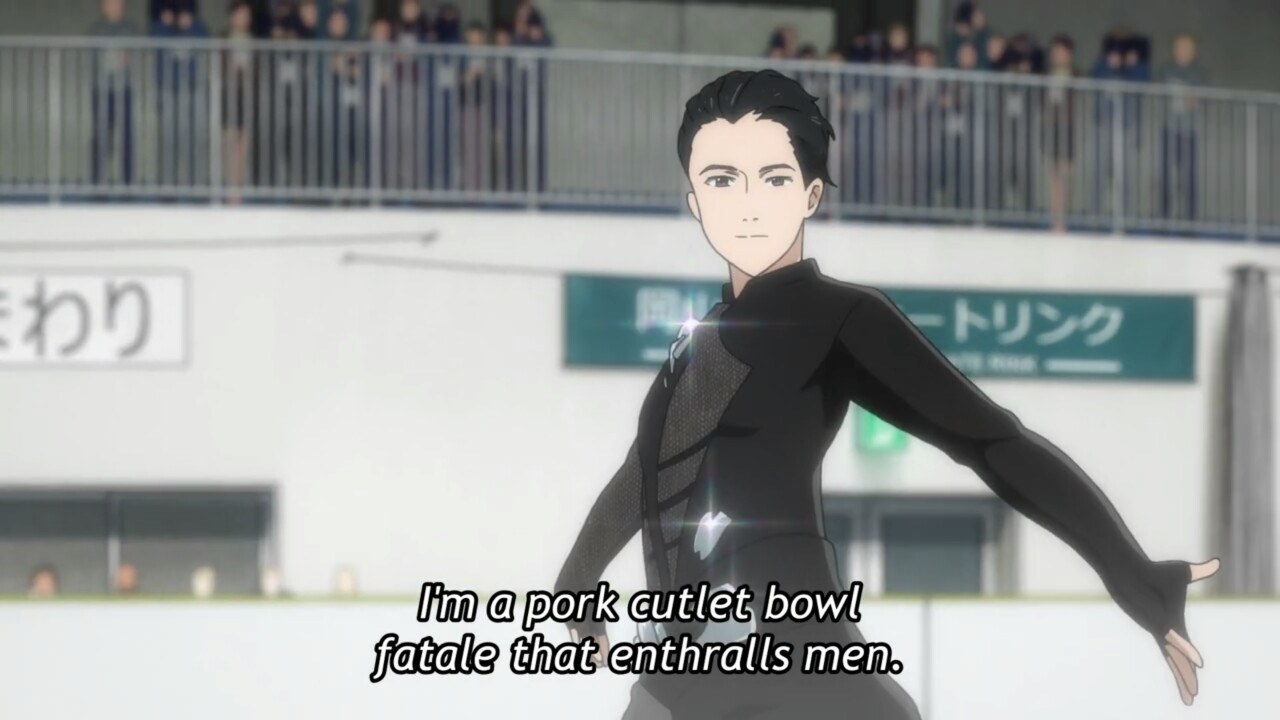 15.
Food plays a prominent role in the show, and it will have you shouting "VKUSNO!"* at your screen.
16.
It shows the importance of standing by someone and lending your love and support, even if you don't completely understand what they're going through.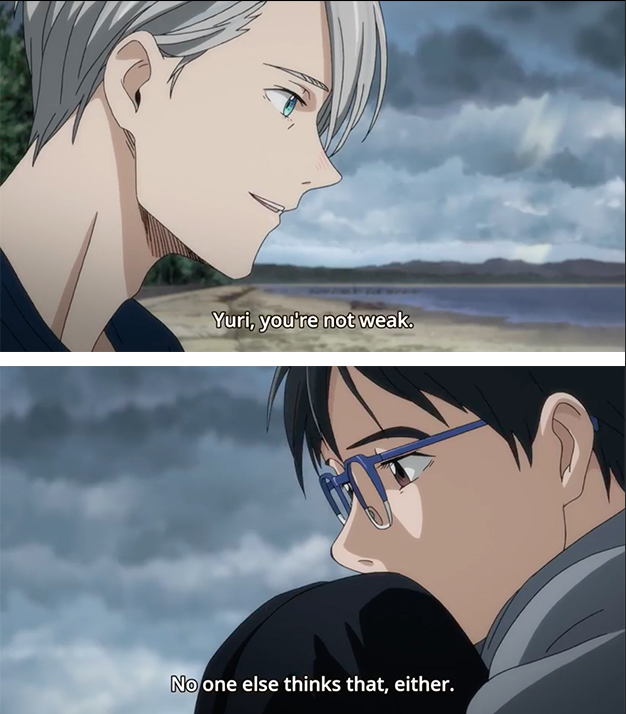 17.
The love between the Yuri and Victor is so good and so pure. And, best of all...
WARNING, SPOILERS!!!
...
...
...
...
...
...
(THIS IS YOUR LAST WARNING)
...
...
...
...
...
...
18.
IT'S CANON! LOVE WINS!!! VICTOR AND YURI WERE BORN TO MAKE HISTORY!!!!
If you're interested in watching Yuri!!! On Ice, you can stream it with English subtitles on Crunchyroll.
CORRECTION
The image credits on this post have been updated.