Last night, Issa Rae hosted Saturday Night Live with musical guest Justin Bieber for a real fun episode! As usual, the show kicked off with a political sketch, this time about Trump and Biden's respective town halls.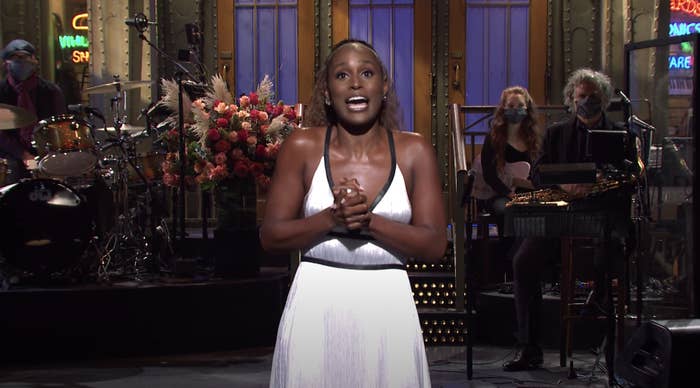 The cold open switched back and forth between ABC's town hall with Joe Biden and NBC's broadcast of Trump, which they described as a "Hallmark movie" vs. an "alien autopsy."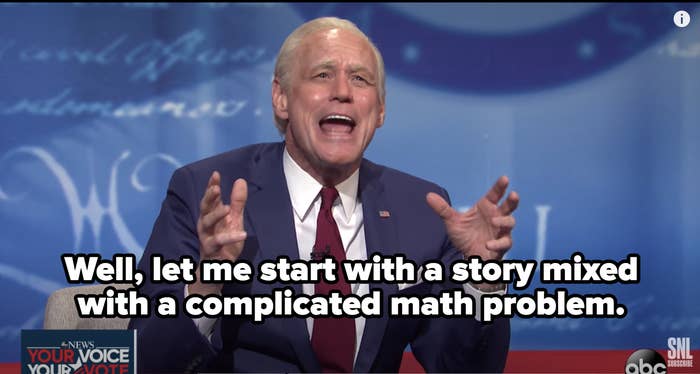 The show briefly addressed the backlash NBC has faced for running Trump's town hall at the same time as Biden's: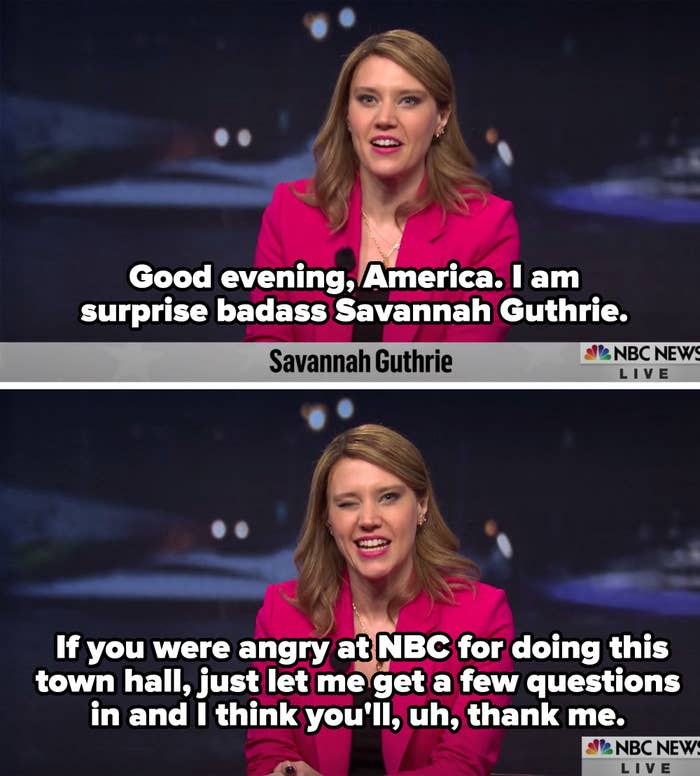 And really set the tone for what the rest of the sketch would be like: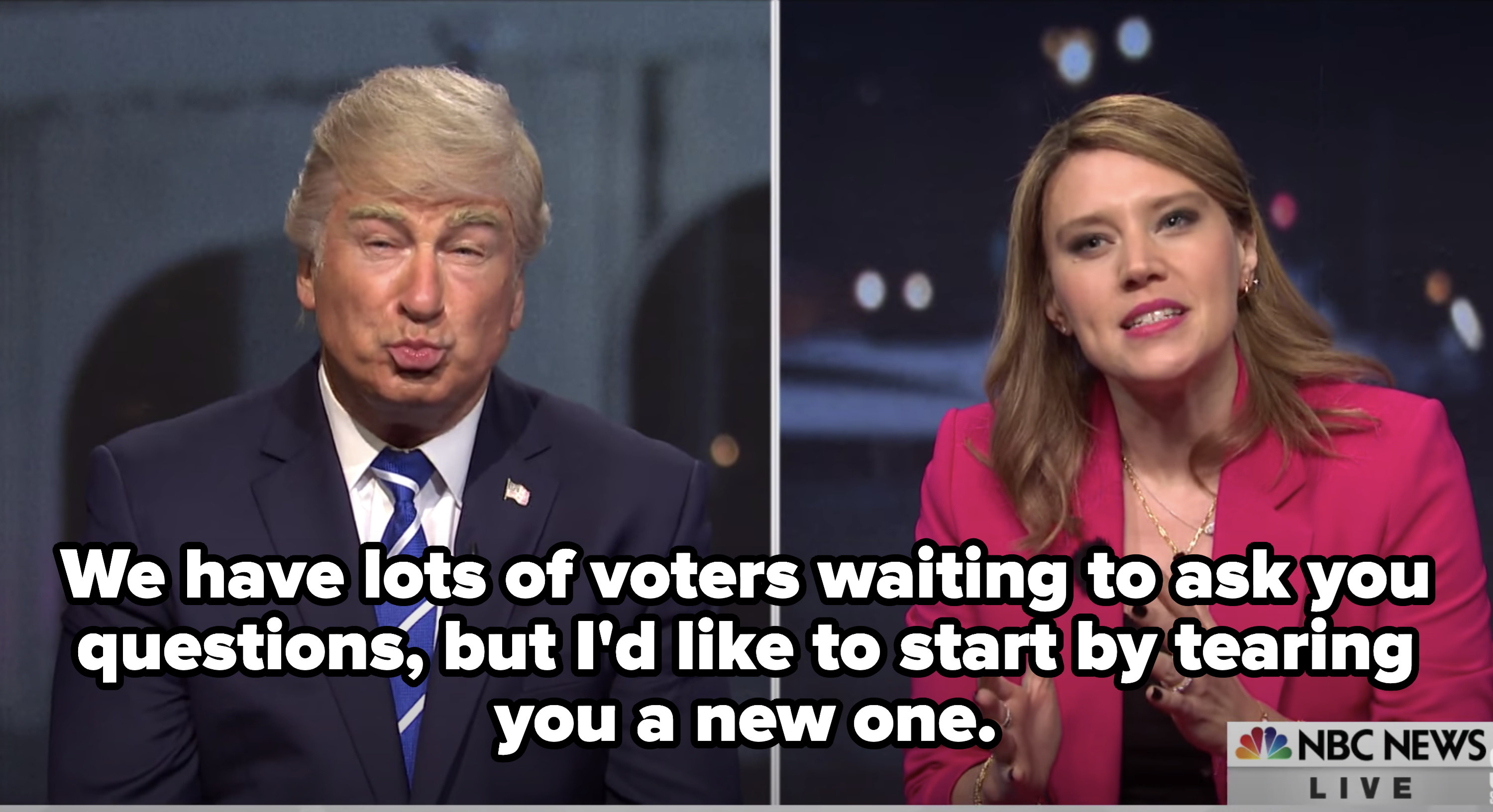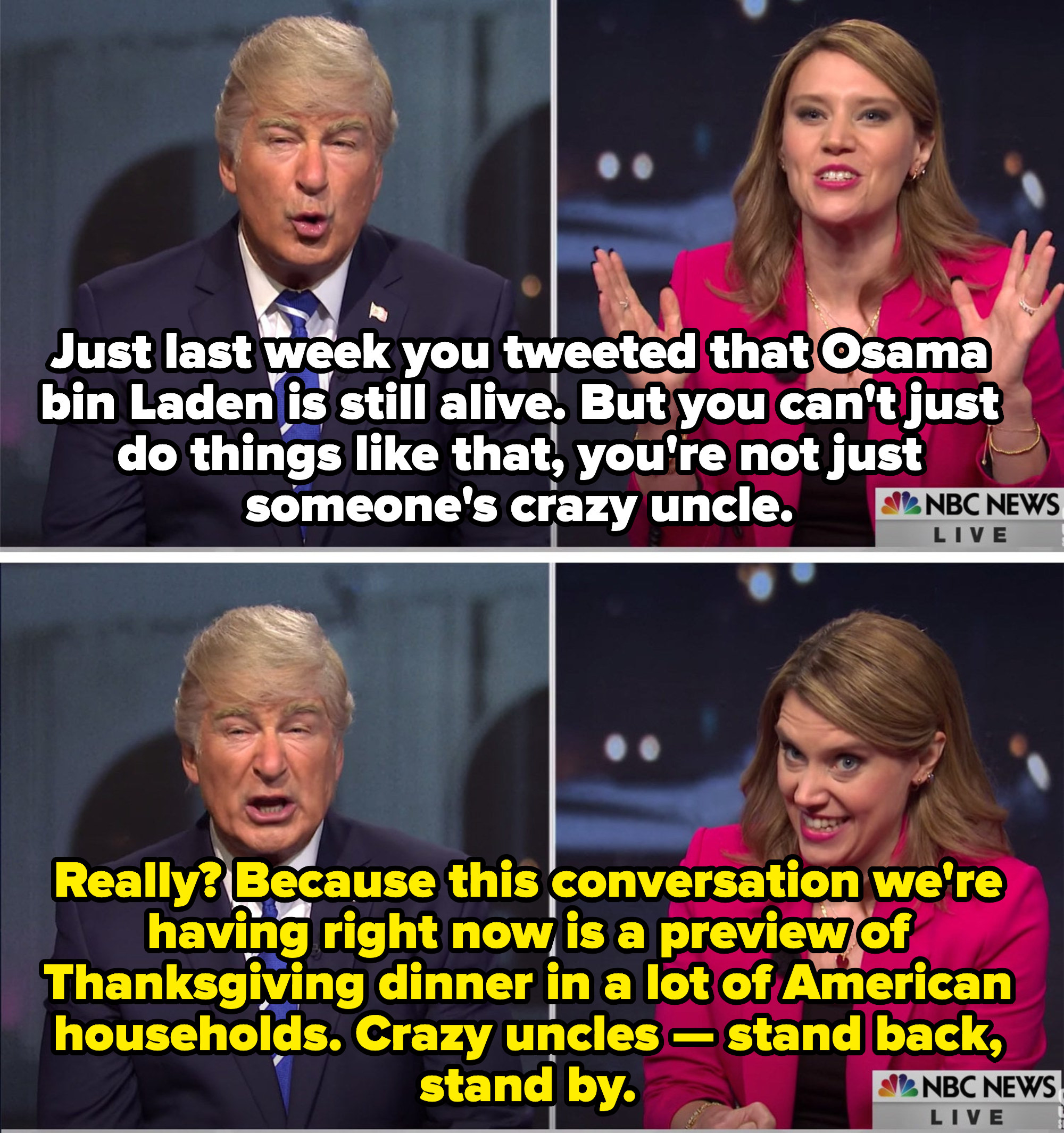 The vibes switched up completely when the sketch returned to Biden, who was giving a soothing, albeit long-winded, response to an audience member:
Of course, Paulette — the woman who made her move on Trump at his town hall despite planning to vote for Biden — made an appearance:
Maya Rudolph surprised us with a Kamala Harris cameo, asking the question we all had about what the heck was going on there: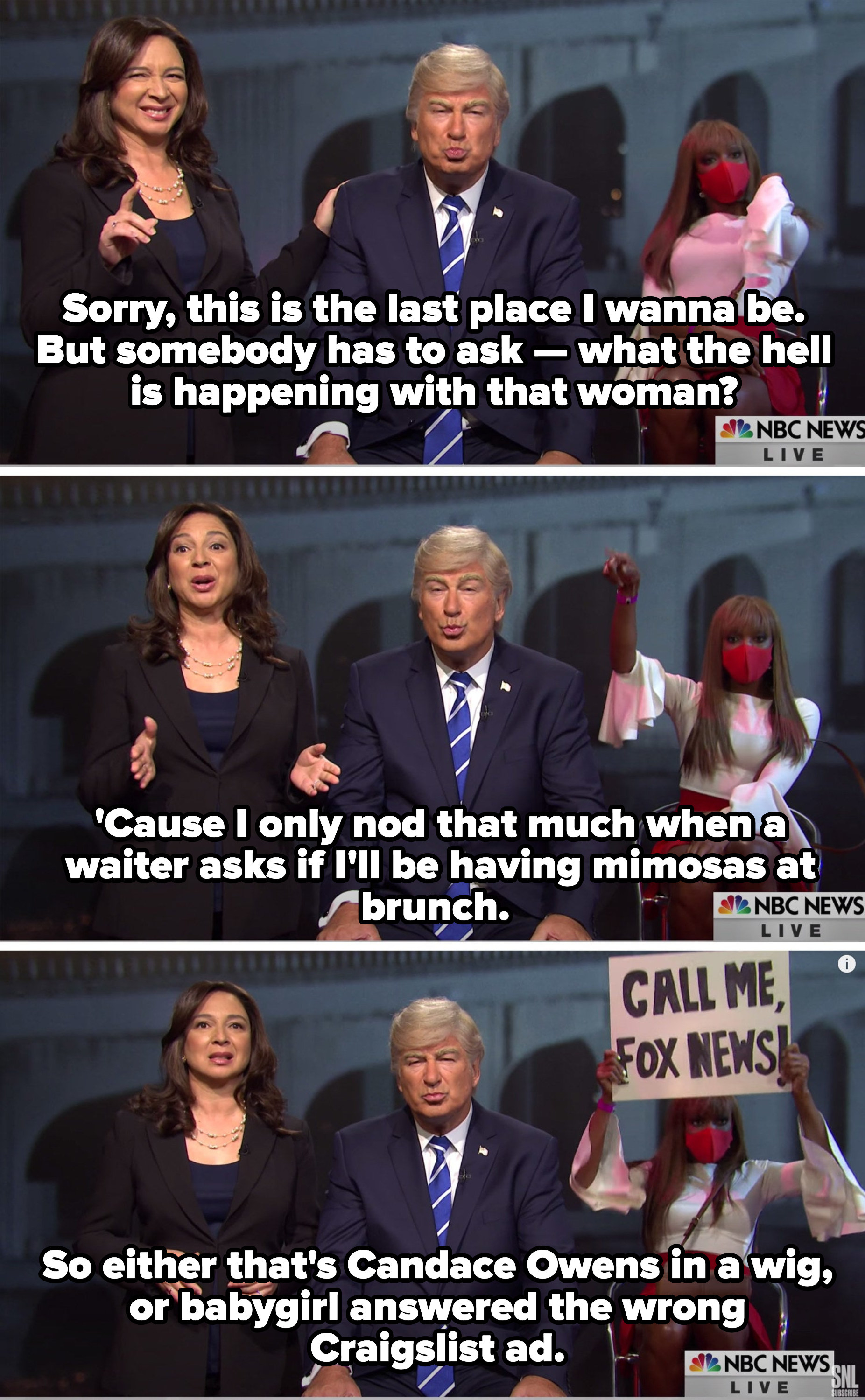 Switching back to Biden, the show poked fun at Trump's senior campaign adviser, comparing Biden's town hall to an episode of Mister Rogers' Neighborhood: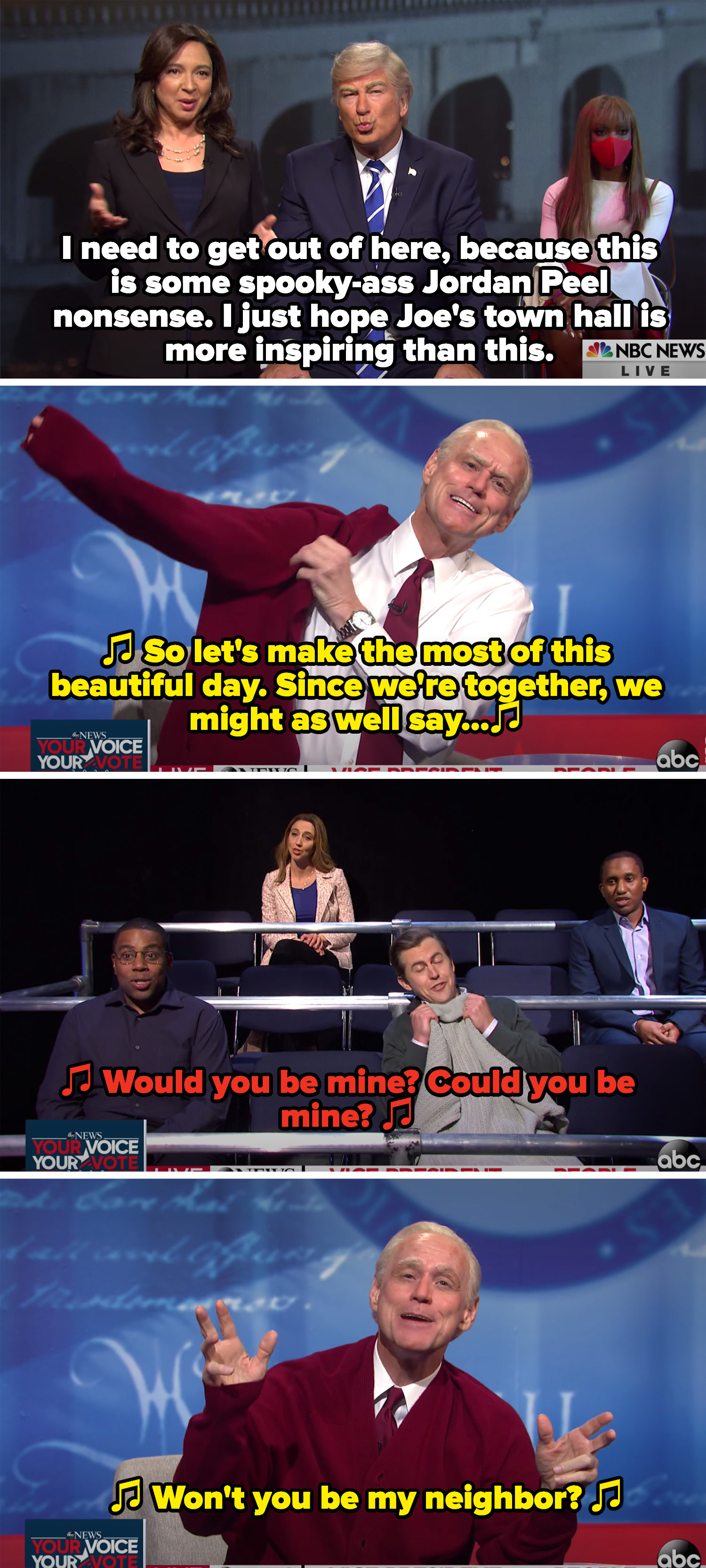 Meanwhile, Savannah and Trump were brawling full-WWE style on NBC: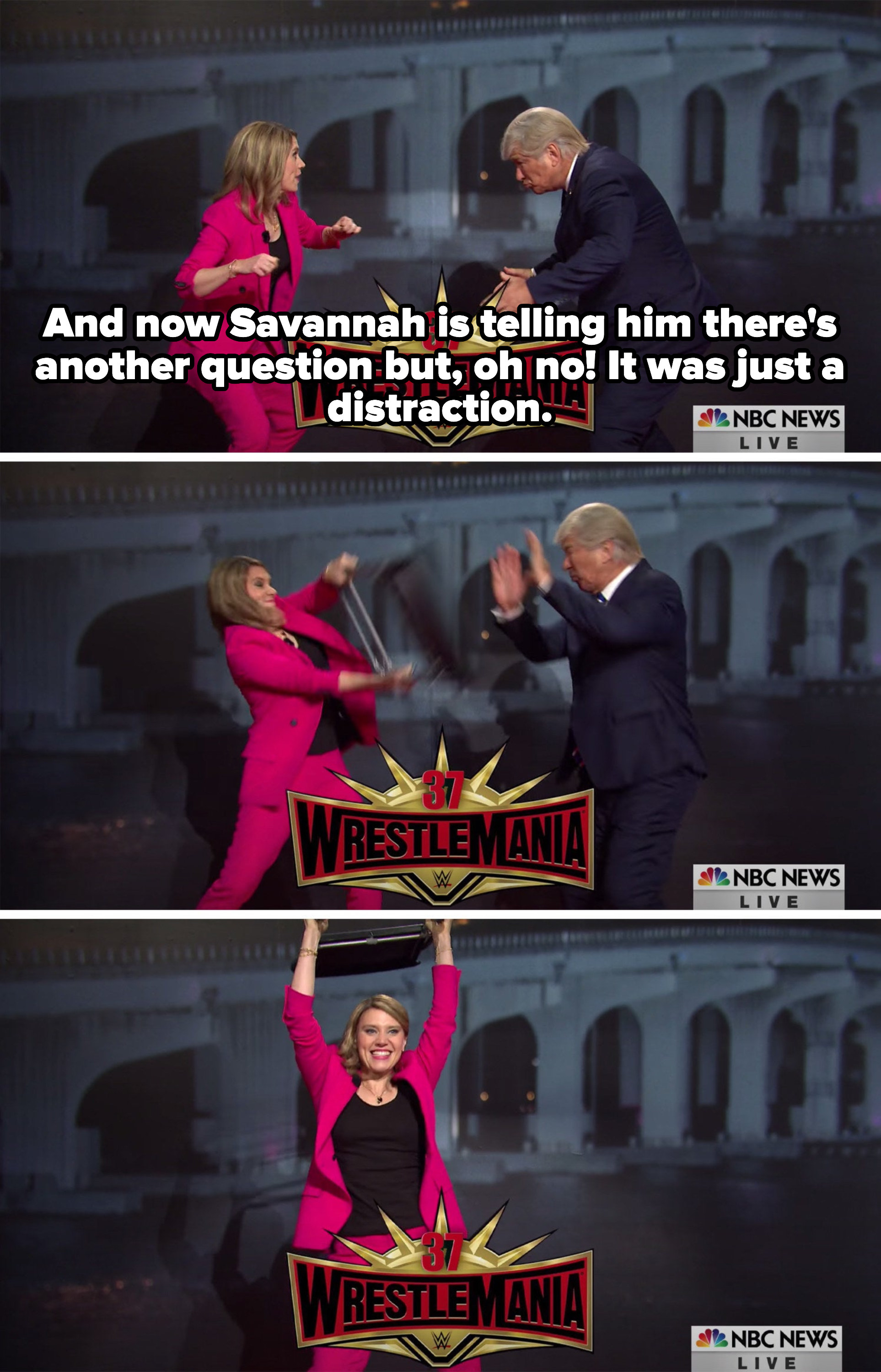 And finally, we saw a contrastingly soothing Biden take on another childhood favorite, Bob Ross: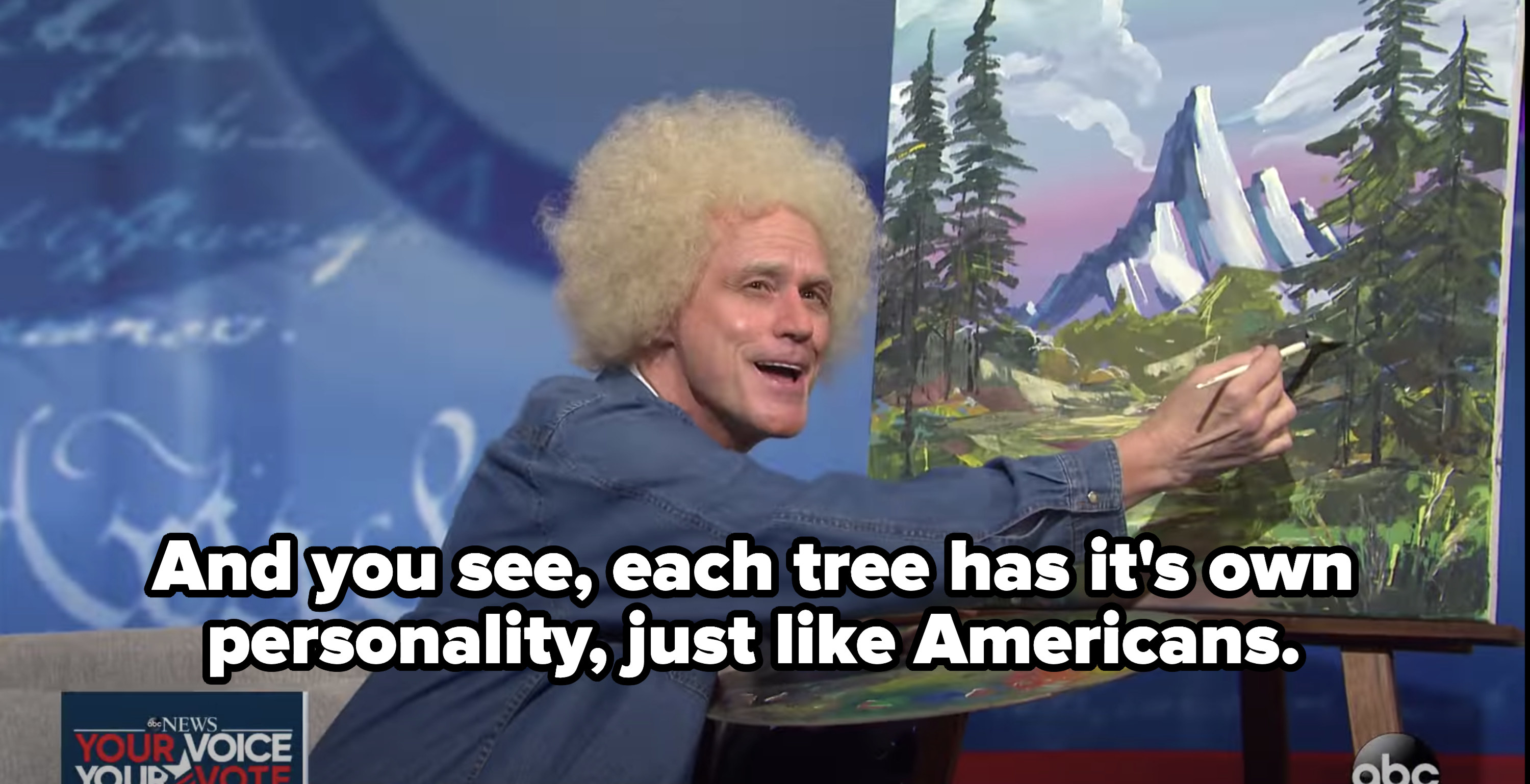 Well, here's to seeing what wild things this week's final presidential debate brings us on SNL.