Since 1979, Nickelodeon has made some of the best kids' shows out there. I don't know about y'all, but this network was a MA-JOR fixture in my life growing up.
They had it all: game shows, comedy, drama, live-action, animation, YOU NAME IT.
To celebrate Nick being the GOAT of all kids' channels, here are some of their best shows ever.
1.
Doug was one of the first animated Nickelodeon shows and things were A+ out the gate.
2.
The Ren & Stimpy Show was another early Nickelodeon title, and this one had something for the kids and the grown-ups.
3.
It didn't matter that you weren't allowed to stay up late enough to watch SNL if you were watching All That.
4.
Kenan & Kel were too good of a duo not to get their own spinoff.
5.
The Amanda Show kept that sketch comedy gold going.
8.
Rugrats ended up being one of the most popular cartoons of the entire decade.
10.
Ka-Blam! brought all kinds of cool animation and claymation that was so visually interesting.
11.
Caitlin's Way was high drama and totally one of Nick's more ~mature~ productions.
12.
Double Dare was the perfect combination of gross and funny.
13.
Figure It Out had Nick's funniest talent guessing what weird talents kids could come up with.
14.
Legends of the Hidden Temple could also make you scream at your TV.
15.
GUTS brought out the inner athlete in every single one of us.
16.
Nick Arcade lets you run around INSIDE of video games. What kid could want anything more?
17.
Finder's Keepers would let you run amok in a messy house looking for any and every thing.
18.
Clarissa Explains It All served some colorful, daring fashion while also being family and friendship goals.
19.
The Secret World Of Alex Mack had us all a little jealous that we couldn't just melt into a puddle.
20.
The Mystery Files of Shelby Woo also fed our need for drama and intrigue.
21.
Animorphs was one of the most awesome book series turned TV shows out there (and it gave us a young Shawn Ashmore).
22.
If you were a cool kid who was more into horror, Are You Afraid Of The Dark? tested your bravery for sure.
23.
Aaahh! Real Monsters was the same way... like a darker Monsters Inc.
24.
Rocko's Modern Life also got away with some very risque jokes.
25.
Nickelodeon blew the collective world's mind when they introduced Spongebob Squarepants.
26.
Ned's Declassified School Survival Guide hooked us up with the tools we needed to navigate the weird and wonderful world of middle school.
27.
Before Wild, Wild West, we got our western fix with Hey Dude.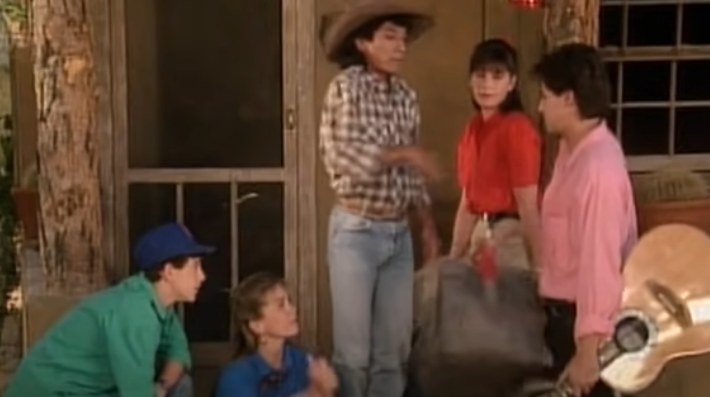 28.
Though short-lived, we hold Salute Your Shorts and Camp Anawanna in our hearts.
29.
The Journey Of Allen Strange was about a teenage alien who ended up adopted by an Earth family, but it also offered some bigger life lessons.
30.
Rocket Power made you feel like you could conquer any and all extreme sports.
31.
As Told By Ginger gave us some more unforgettable middle school moments.
32.
CatDog was one of Nick's most underrated duos.
33.
The Angry Beavers weren't too far off where iconic duos were concerned.
34.
And who among us didn't want to be one of The Wild Thornberrys?
35.
Avatar: The Last Airbender was a whole masterpiece that made you jealous you couldn't manipulate the elements.
36.
The Fairly Oddparents had us all dreaming of a little more magic in our lives.
37.
Invader Zim is the origin of a lot of cuteness aggression, but also was cool but dark.
38.
The Adventures of Jimmy Neutron, Boy Genius basically pioneered the STEM movement.
39.
The Adventures Of Pete & Pete took being brothers in a different direction. There was a lot of that little brother-big brother chaos.
40.
The Brothers Garcia was also all about family, showing Latino culture some love.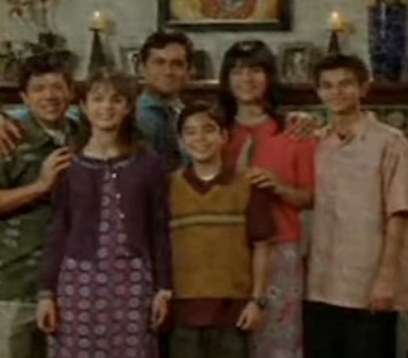 41.
My Brother And Me was one of the first shows to follow the day-to-day of a Black family.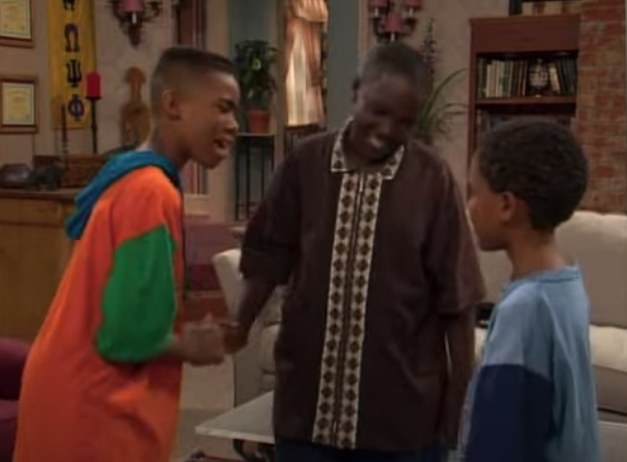 42.
Cousin Skeeter celebrated a family that wasn't like a lot of others.
43.
Taina was another short-lived but powerful piece of representation on Nickelodeon.
44.
Victorious and the students at Hollywood Arts High School gave us some bops and, oh yeah, ARIANA GRANDE.
45.
Zoey 101 made boarding school look like theee move.
46.
And while we're on the subject of bangers, you can't forget about Big Time Rush.
47.
Queen Keke Palmer proved once a boss, always a boss as True Jackson, VP.
48.
Danny Phantom saves his town from ghost attacks with his besties, who are the only ones who know his secret.
49.
I spent a lot of time imagining what I would do if I was Rudy from ChalkZone.
50.
And finally, Nick News kept us up to date on current events in an non-intimidating way while also teaching us a lot about getting involved in the issues that matter to us.
51.
Which show was your favorite?