Seriously, in the 2007 animated film Bee Movie, a human leaves her fiancé for a bee.
A BEE.
We all just let this weird-ass movie happen.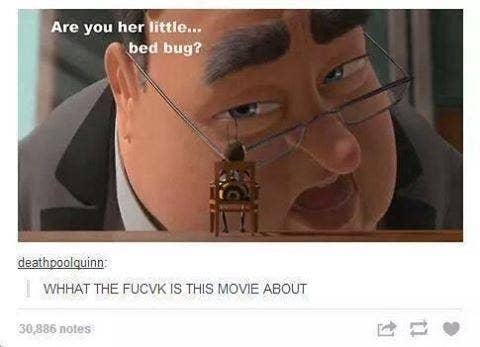 Was it for kids? Nobody knows.
Nothing here makes sense.
What is any of this?
WHY DID THEY PUT THE BEE IN A HOSPITAL BED?
WHY????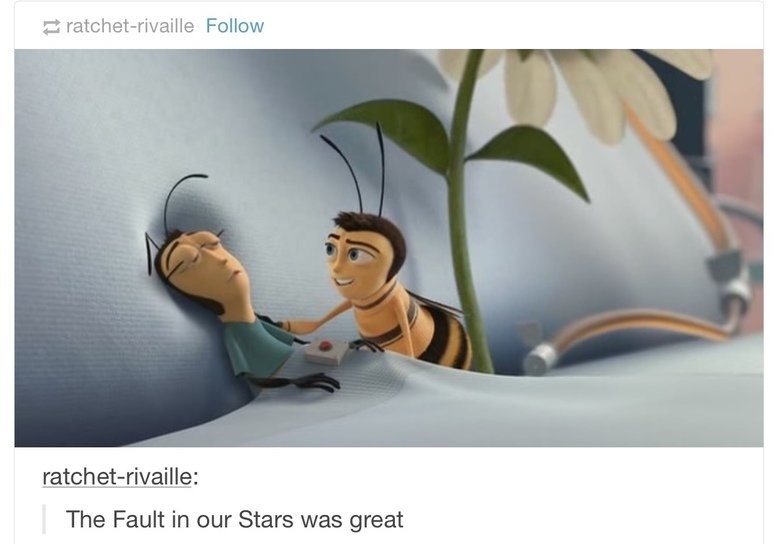 There's a tiny, bee-sized desk at court, but no bee-sized hospital beds. WHO MADE THESE LITTLE CHAIRS?
Its true legacy is to now be referenced in ironic Tumblr posts.
Is it the worst or best thing that Jerry Seinfeld ever did? We may never have an answer.
It was popular enough to justify a knock-off movie and it's TERRIFYING.
Oh and it had its own COLOGNE. BEE COLOGNE.
Honestly, it's pretty ~problematic~.
But hey, at least all the bee puns were on point.