Hi. If you're anything like me, you probably think that camping is a beautiful way to get in touch with nature and is also wayyyyy too uncomfortable and/or scary for you to ever do it.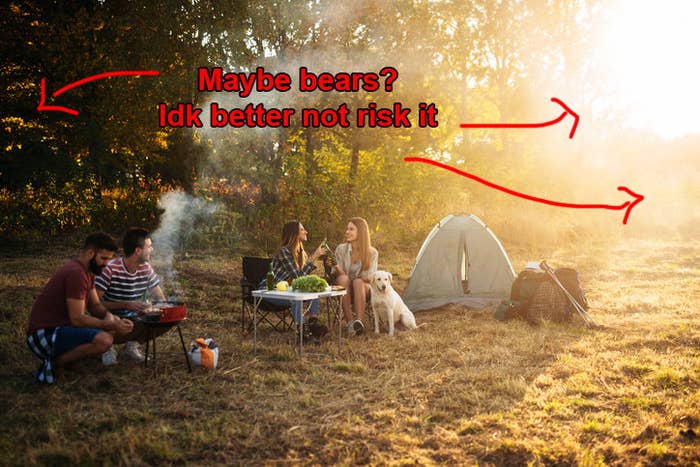 So when I saw this video of an inflatable tent that you're supposed to sleep in while it floats on an ever-lovin' RIVER, I was like, "Absolutely not."
My opinion is shared by plenty of others on Twitter, who agree that this is a very good way to die.
Let's list the possible downsides to falling asleep in a floating tent: punctures from sharp sticks under the water's surface, drifting downriver (or out to sea) and getting lost, GOING OVER A WATERFALL or even just some slightly rough rapids...
...alligators. Piranhas, maybe!
Or particularly lazy bears.
And then there are these logistical questions, which are all valid!
Even Elaine Hendrix — who played Meredith Blake in the Parent Trap remake — had a pretty hilarious opinion on the matter.
THAT BEING SAID. There is a potentially wonderful use for this, which this person brought up:
And I guess it'd be a way to do a lazy river in extreme luxury? IDK.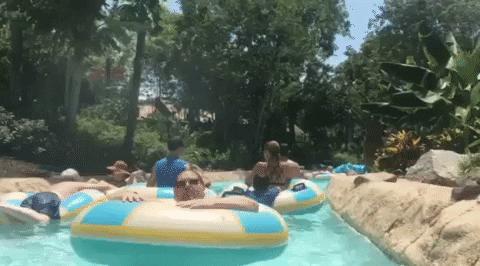 Anyway, the SmithFly Shoal Tent is available for about $2,000 if you're very brave and you want one. Don't say I didn't warn you.