This Deleted "Batman v Superman" Scene Gives Us A Glimpse Into Apokolips
The clip potentially foreshadows the next Big Bad the Justice League will face. SPOILERS!
If you saw Batman v Superman this weekend and wondered how exactly Lex Luthor was arrested, here's a deleted scene for you:
The biggest reveal of the clip, though, is this intimidating figure.
This doesn't appear to be Darkseid (unless there's been a MAJOR redesign to differentiate him from Thanos). Rather, this is probably Darkseid's general, Steppenwolf.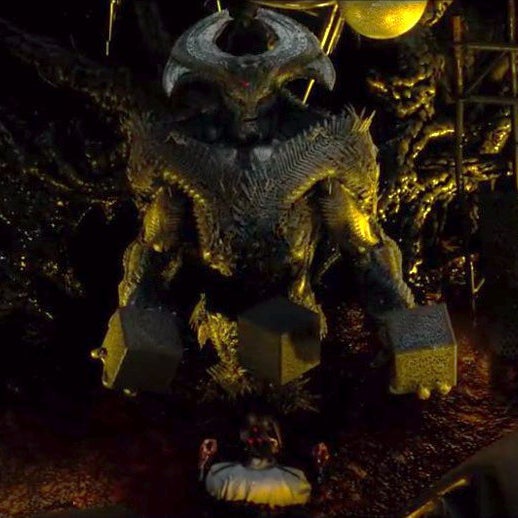 Steppenwolf is one of Darkseid's strongest generals (and in some versions of the DC Universe, his uncle), so if this guy is coming to Earth, the Justice League is in serious trouble.
So that pretty much confirms it: When Lex said, "The bell has been rung," he meant that Darkseid is coming.