First off, it looks like the new big baddie is going to land in Themyscira.
IF ANYTHING HAPPENS TO HIPPOLYTA, WE RIOT.
There's lots of action from our faves, including Wonder Woman:
But the big moment comes at the end, when Alfred's glass of scotch does that Jurassic Park thing...
... And he says this to the unknown figure (who is probably wearing a blue and red suit):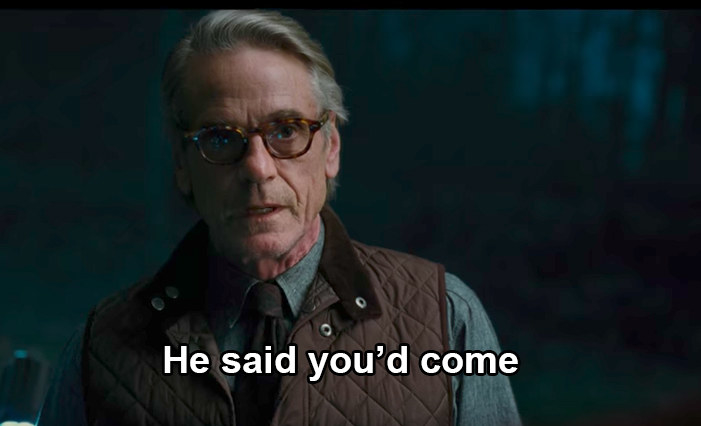 We'll have to find out what happens when Justice League hits theaters this November.