Hi. If you like memes, you may be aware of the one where Matthew Lillard was possessed by the all-powerful being known as Shaggy Rogers while filming the Scooby-Doo movies.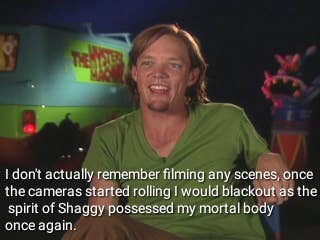 It all goes back to this YouTube clip from Scooby-Doo: Legend of the Phantasaur in which Shaggy single-handedly takes down an entire biker gang in a bar brawl.
From there, people started using screenshots from cast interviews to describe Shaggy's power.
The memes spread across the usual avenues, many of them living on Reddit in the r/BadAssShaggy community.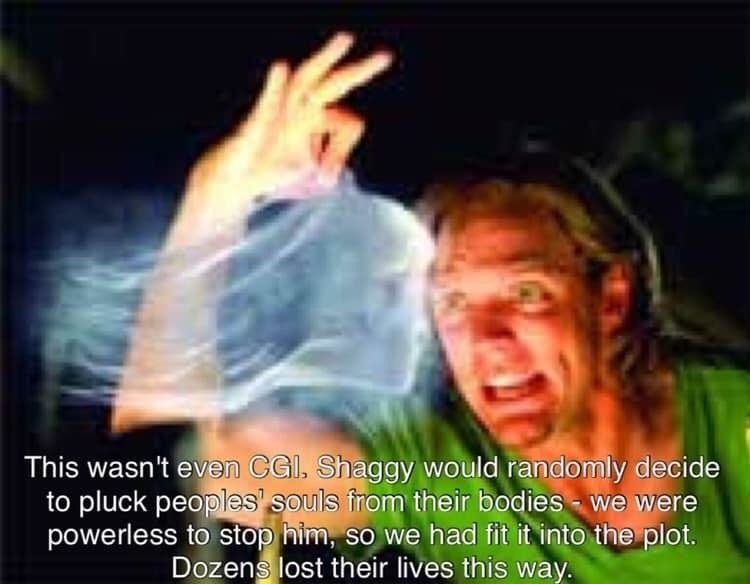 A lot of them play off of anime tropes, like using a small percentage of power to achieve incredible feats.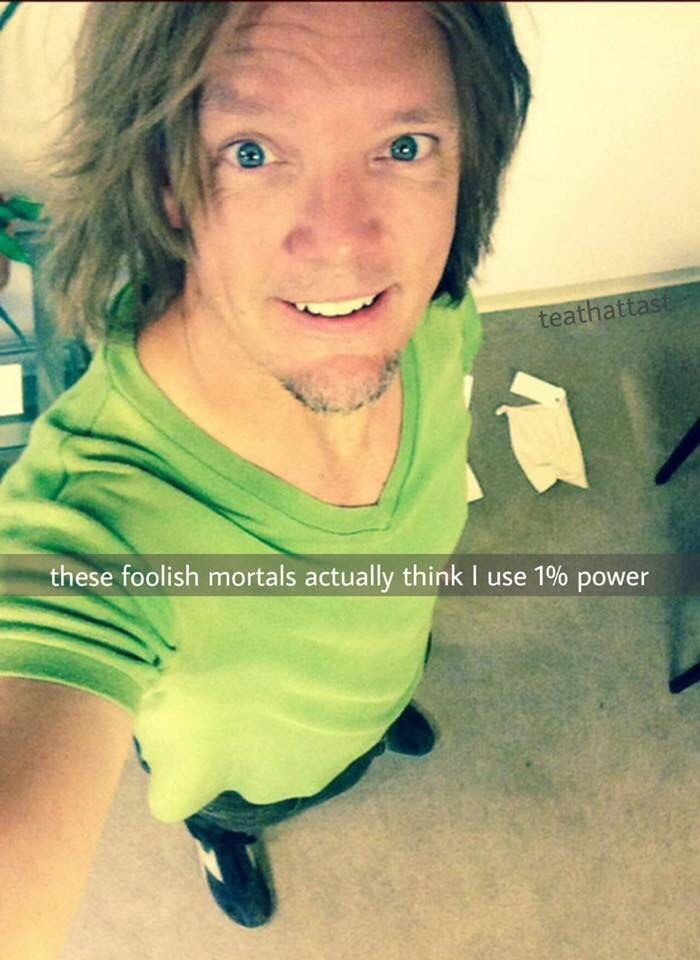 It's just internet magic.
Anyway, this eventually reached Matthew Lillard himself, who...didn't quite get it at first.
But I am happy to report that Lillard is now fully on board.
He's loving the fan art.
He's even figured out where his memorial will be (if Shaggy ever releases his mortal form and returns to a higher plane of existence).
Currently, fans (and Lillard) are trying to get Shaggy added as a guest character in Mortal Kombat 11, so we'll see if this meme makes the leap.