As you can see, Venom's face is COMPLETELY TERRIFYING.
So naturally, people wanna fuck him.
Tumblr is all over it.
It's the tongue, apparently.
This is all bringing up a very important debate: Which one is the least shameful?
I mean, yes, Venom is played by Tom Hardy, but come on, people.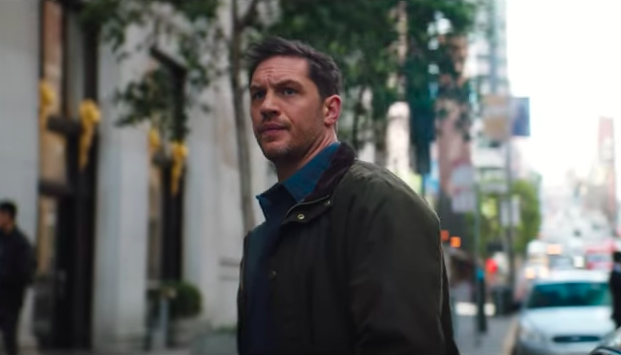 So... Fuck/Marry/Kill — Venom/Fish Man/Pennywise?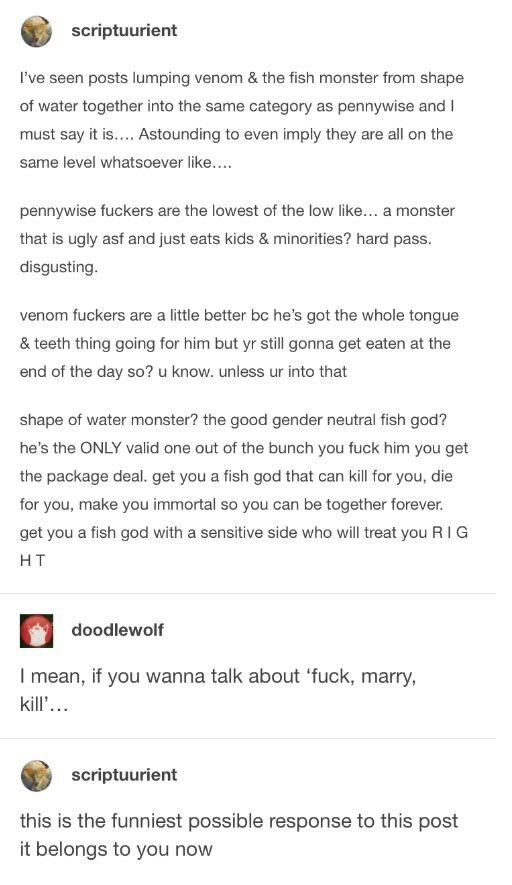 Anyway, y'all need Jesus. Goodnight.