UPDATE
YOU GUYS. It turns out that, in a nod to the poll, they named a submersible Boaty McBoatface and it's being used in conjunction with the ship. So mark that down as a small victory for Boaty.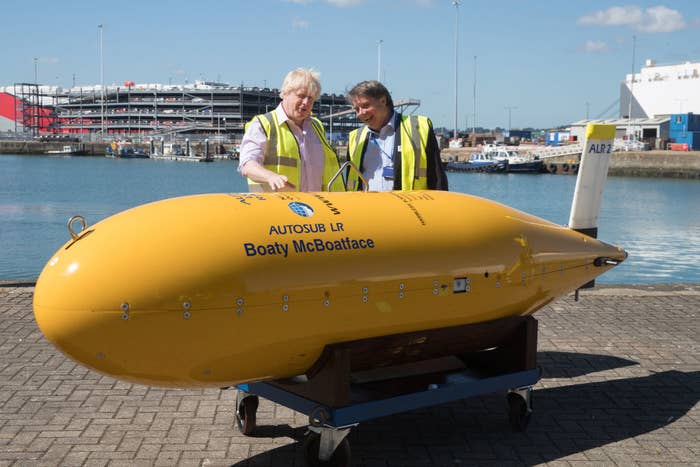 The original article is below:
Remember in 2016 when people voted on a poll to name a research ship "Boaty McBoatface?"
Well, the ship just launched today, and I'm VERY upset because they didn't name it "Boaty McBoatface" at all!
Now, we all love Sir David Attenborough. But c'mon, Boaty McBoatface was the clear winner and also the best name for a ship that anyone's ever thought of!
Naturally, people are upset. Especially since, at the launch, the ship looked like it actually had a face.
Alas. RIP Boaty McBoatface, and these other names that also made the poll and were rejected: