xamtiw / Getty Images

I built some Ikea furniture once

"Man imposing his will on nature with tools" is one of Ron's indicators of greatness.

Via NBC

Crew, high & tight, or buzz cut

Crew, buzz, and high and tight cuts are the only acceptable hairstyles, according to Ron.

Via NBC

According to Ron, anything longer than 6" is capri pants, and anything shorter than 6" is European.

Via Dominik Pabis / Getty Images

Skim milk is just water that's lying about being milk. Avoid it at all costs.

Via NBC

Fishing is for sport only, as fish meat is "practically a vegetable."

Via NBC

As long as it takes to establish dominance

A firm, three-second handshake is optimal.

Via NBC

Only during the first 15 minutes of Up

Only at a funeral and/or the Grand Canyon

You also get a pass if you cried when you got hit by a bus or when Lil' Sebastian died.

Via NBC

No, I like to cultivate a manly musk

Having a personal musk "puts your opponents on notice."

Via NBC

"One to three is sufficient."

Via NBC
Would Ron Swanson Respect You?
It's not that Ron wouldn't respect you at all or anything, it's just that he would think you were a lot like Tom Haverford.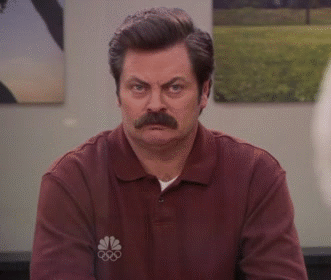 You have a few excellent qualities. Build a canoe and we'll talk.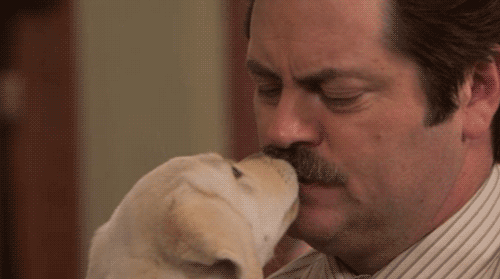 Your accomplishments can only be matched by Ron himself. Ron would consider you "very adequate."

You are everything that Ron Fucking Swanson would want you to be. You've made Ron proud today. That concludes your praise in this matter.