1. Frankly, I don't really feel like watching this show today.
2. What happened in Orlando was...well, the usual words like "senseless" and "tragic" don't even seem to cut it anymore.
3. So whatever's happening in Westeros feels pretty damn unimportant to me right now.
4. But, I know a lot of us turn to stories to help us escape this exact kind of shittiness, so let's watch, and enjoy, and talk, and come up with tinfoil-hat theories about how Tyrion is Jon's second cousin twice removed and Arya is actually a unicorn-dragon hybrid.
5. Just remember, everyone: Be Jon Snow. Don't be Joffrey.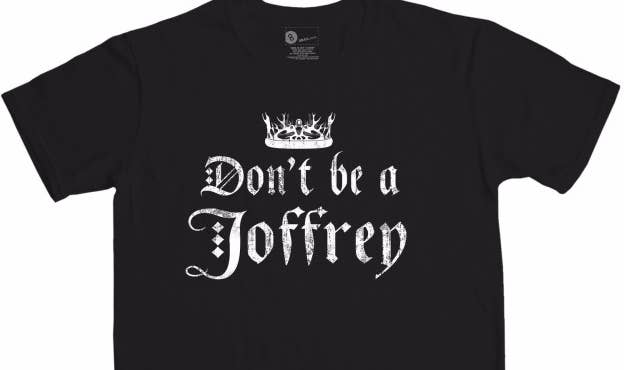 6. Speaking of Joffrey, Lady Crane is still earning that Tony.
7. Did Arya hide out at the theater?
8. Oh shit she did! Lady Crane, you owe her.
9. Well, there goes that theory that Arya planned the whole attack. She most definitely got stabbed.
10. "She'll have a hard time finding work as an actress after what I did to her face." Daaaamn Lady Crane, you really were born to play Cersei.
11. "What's west of Westeros?" Whoa. Is there another continent? Is Arya actually going to go there?
12. I'm worried, because when people start talking wistfully about future plans, they usually die not long after.
13. OH SHIT SON IT'S HAPPENING!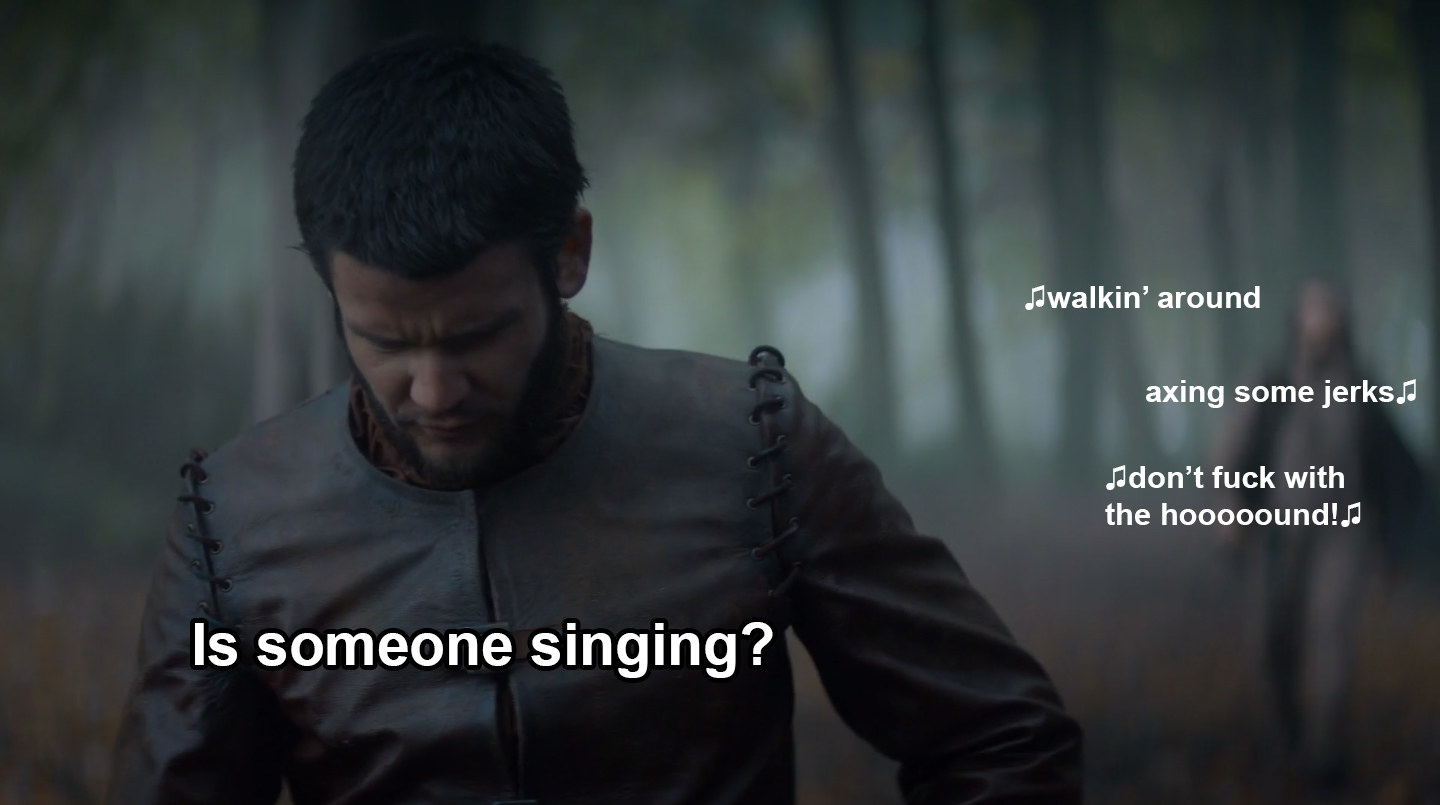 14. Ahhhh, it feels good to see the Hound being a fucking badass again.
15. "You're shit at dying, you know that?" Missed that Clegane wit.
16. Varys, don't leave! Ships are already coming! We need the Dynamic Duo!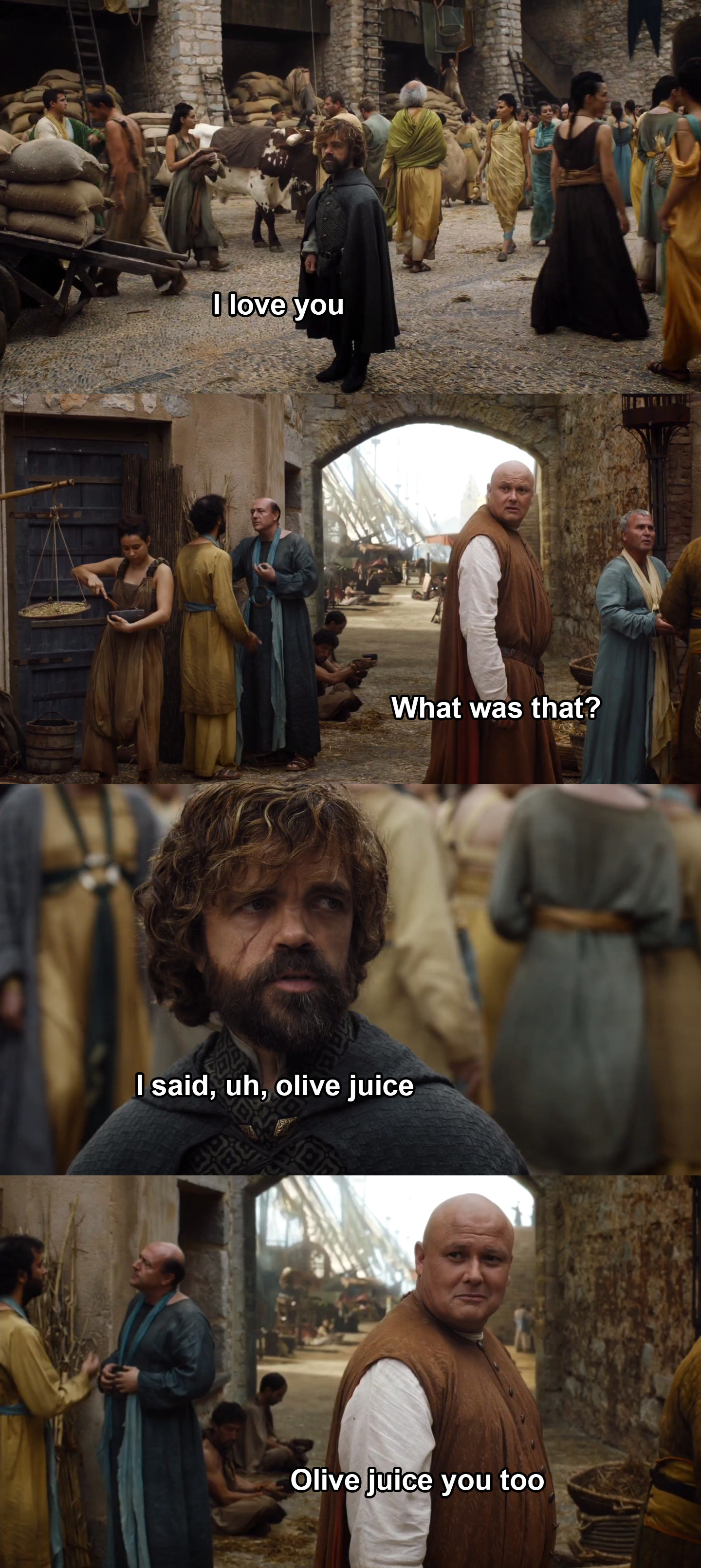 17. So when it comes down to it, these Faith Militant aren't even very good at fighting.
18. Why didn't Jaime just storm the damn city earlier? Ugh.
19. The Mountain still has a flair for finishing duels. The guy is a walking Mortal Kombat character.
20. JAIME AND BRIENNE ARE GONNA TALK!
21. POD AND BRONN ARE REUNITED!
22. "Ya think they're fucking?" Bronn is totally shipping Jaime/Brienne.
23. Honestly kinda nice to hear two people who have some damn sense talking things out. A rarity in this show.
24. HE'S LETTING HER KEEP OATHKEEPER.
25. KISS.
26. KISS.
27. MAKE OUT RIGHT NOW, DAMN YOU.
28. Damn.
29. Also, the Blackfish really is a stubborn son of a beesting.
30. Trial by combat is forbidden? Tommen, you're taking all the fun out of trials.
31. "That little rumor?" Cersei is totally going to burn this place down with wildfire.
32. It like Tyrion is a college senior and Grey Worm is an incoming freshman.
33. THAT WAS AN AMAZING JOKE.
34. The Starks are the Irish of Westeros, then?
35. This scene is 100% filler but I am honestly ENJOYING IT SO MUCH.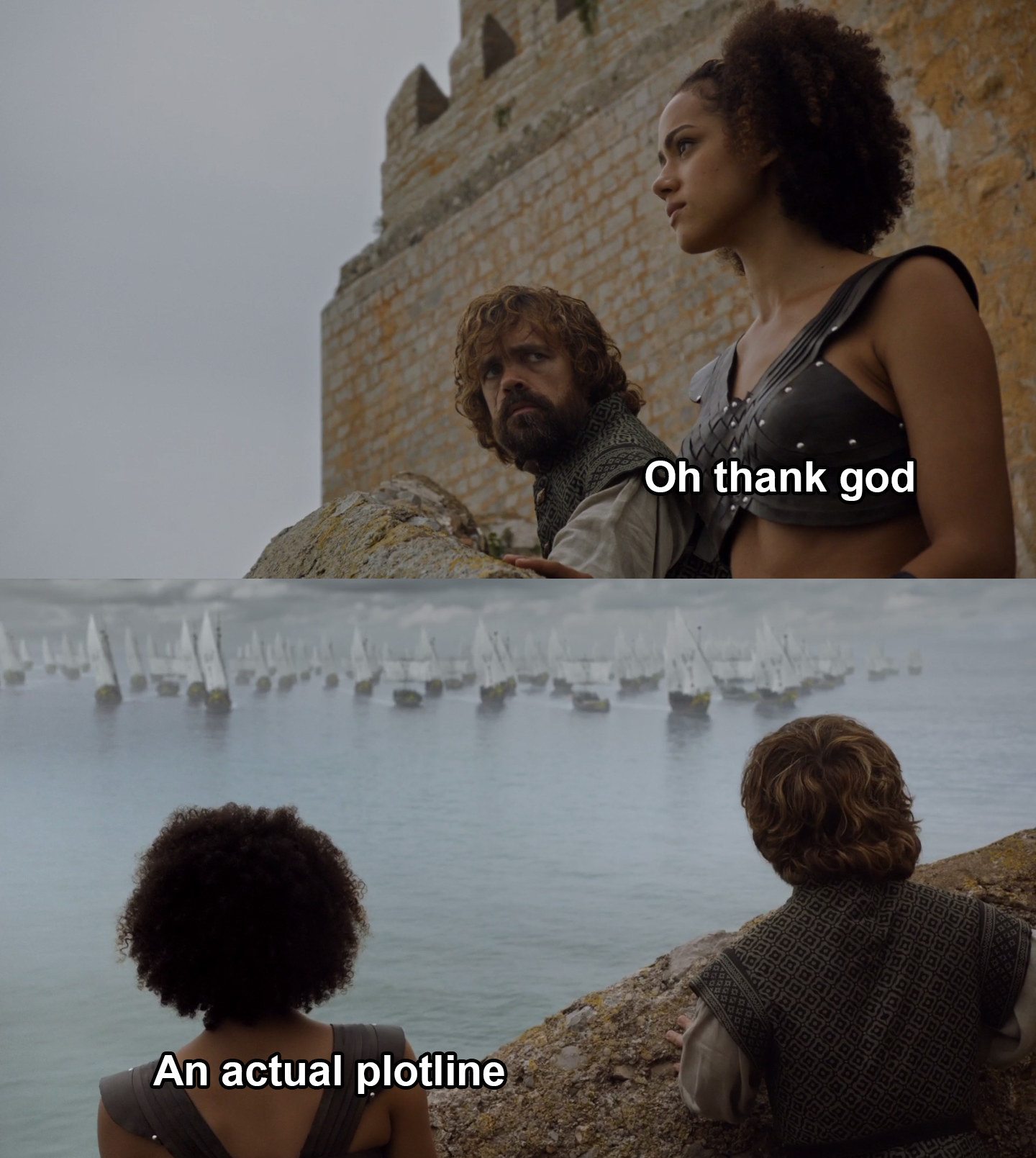 36. Jaime learned from his time in captivity and is trying to treat Edmure better. Character development!
37. Oh shit, Edmure if giving Jaime a fucking verbal beatdown.
38. There's yet another mention of Cersei burning cities to ash. It's totally happening.
39. HE SAID THE THING! Jaime said "the things we do for love."
40. Shoulda taken the deal, Blackfish.
41. In general, everyone should listen to Brienne.
42. Huh. Edmure/Frank/Jack did it.
43. Jaime let her go. Sobbing.
44. SOBBING.
45. Hey, maybe they'll run into Gendry on that rowboat.
46. Dany walking back into Meereen like: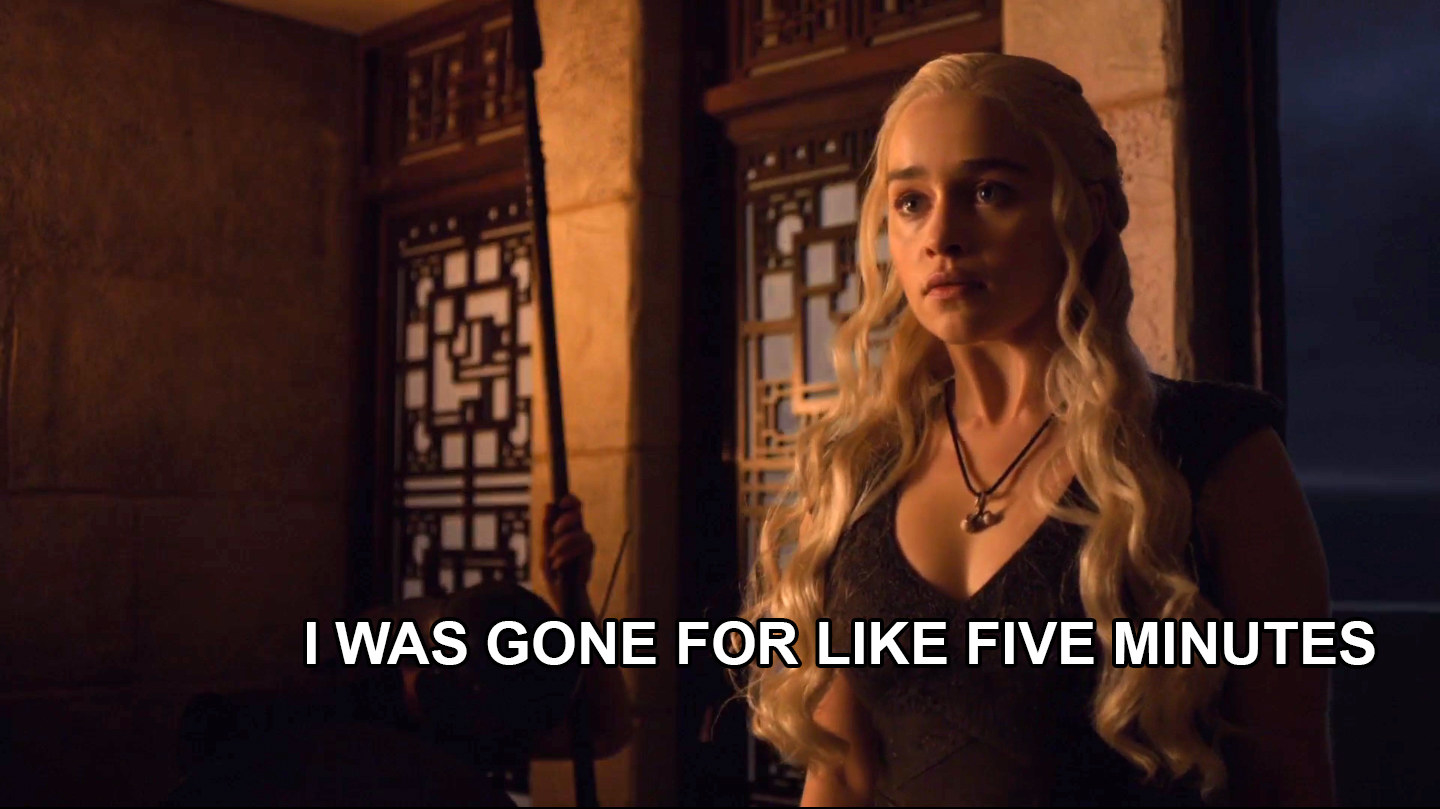 47. Oh, someone already took care of the Brotherhood jerks?
48. Oh snaaaaap!
49. BERIC DONDARRION!
50. THOROS OF MYR!
51. THEY'RE BACK!
52. "Tougher girls than you tried to kill me." Awwww, Sandor. Talkin' bout Arya and Brienne like that.
53. Why do I relate to the Hound so much?
54. "I prefer chicken." EVERYONE IS SAYING THE THING TODAY.
55. Yaaass give the Hound a Valyrian steel sword and loose him on some fuckin' White Walkers, man.
56. OH NO RUN, ARYA.
57. RIP Lady Crane.
58. The waif has a serious Terminator vibe going right now. Very T-1000.
59. GIRL GO FIND SOME DARKNESS.
60. DAREDEVIL HER ASS.
61. OK, so we were wrong about Arya planning the attack, but totally right about her luring the waif into darkness.
62. YAAAS CUT THAT CANDLE.
63. MATT MURDOCK THE FUCK OUT OF HER.
64. WATER DANCE HER ASS INTO NEXT TUESDAY.
65. Fuck yes, Arya Stark of Winterfell.