1.
When even as kids, the stars of Harry Potter had a ton in common with their wizard counterparts.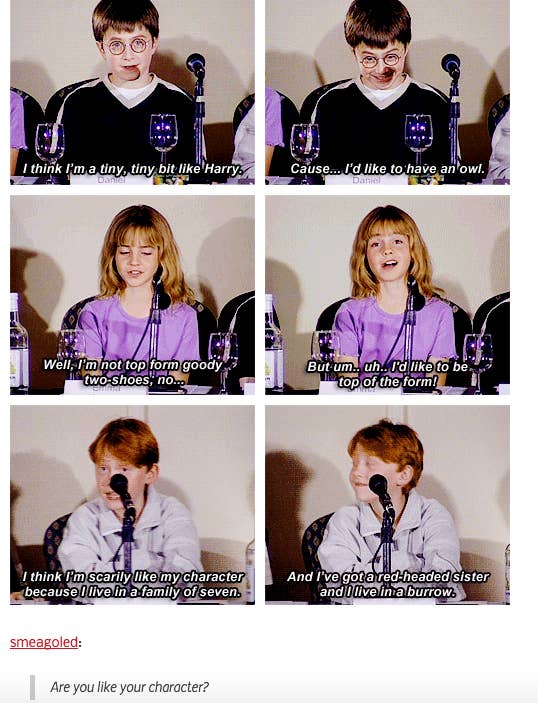 2.
When the Weasleys were #AcutalWeasleys.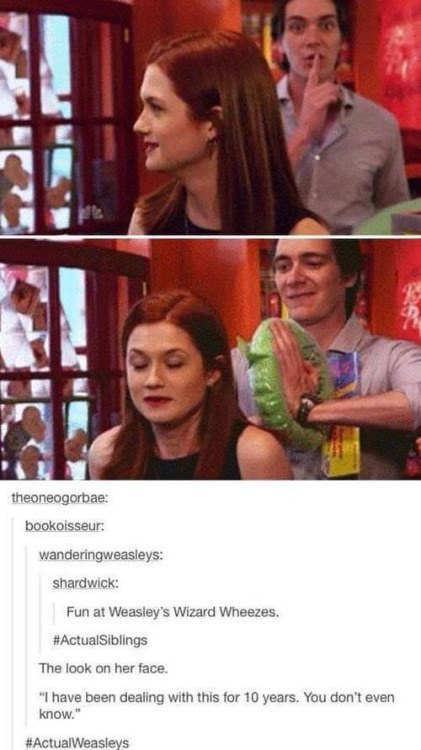 3.
When Emma stole a chess board piece and then felt guilty about it, which is the most Hermione thing EVER.
4.
When a young Daniel Radcliffe had the same priorities as young Harry.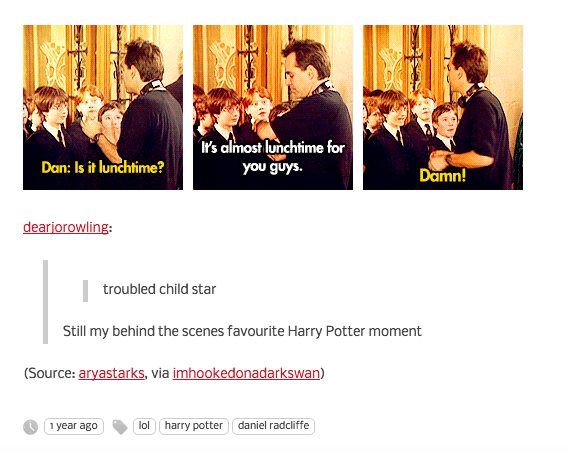 5.
When Evanna Lynch had an "impractical dream" that sounded exactly like something Luna would say.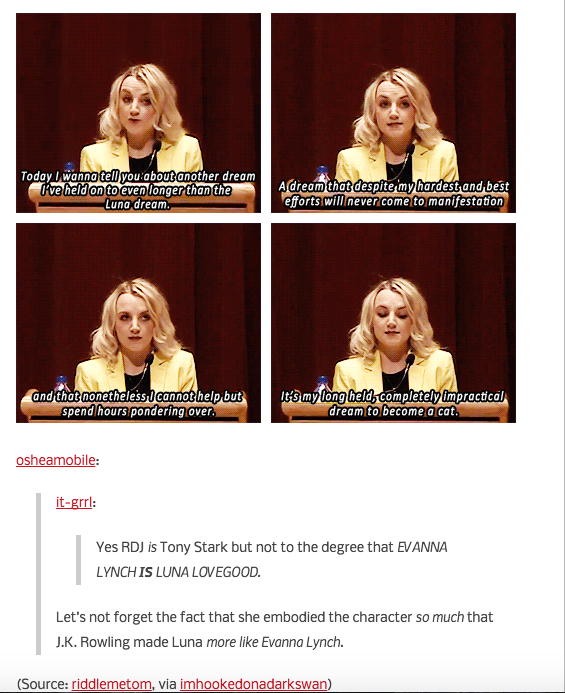 6.
When Rupert was still a little Ron-like about his feelings (and Emma was Hermione-like about hers).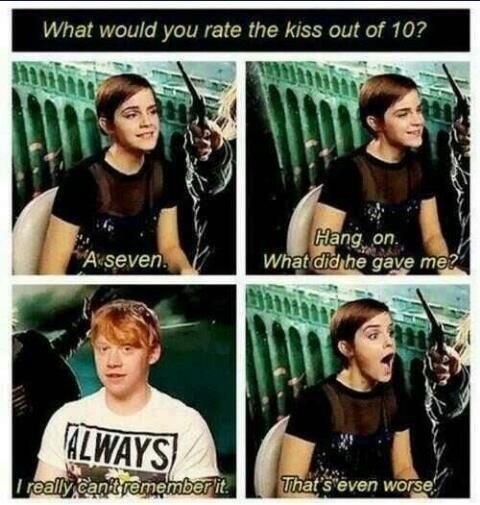 7.
When the Phelps twins had jokes and Tom Felton had a very Malfoy-esque response.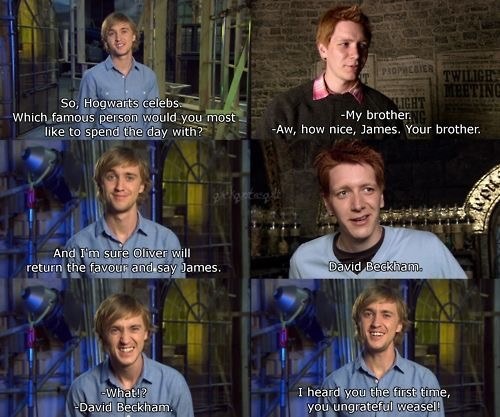 8.
And clearly, some of Malfoy's feelings about Harry crept into Tom's life.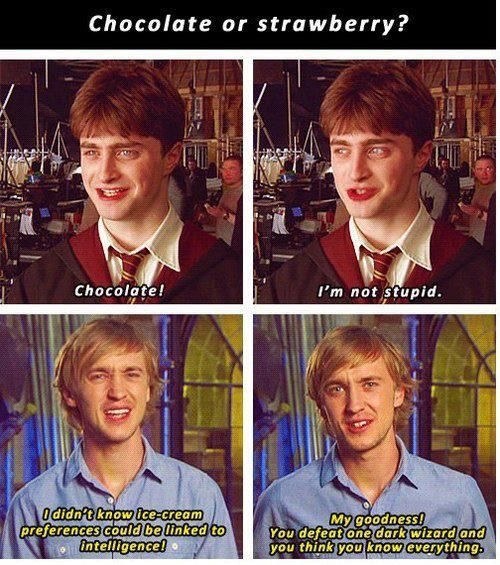 9.
Because he still calls Daniel Radcliffe "Potter."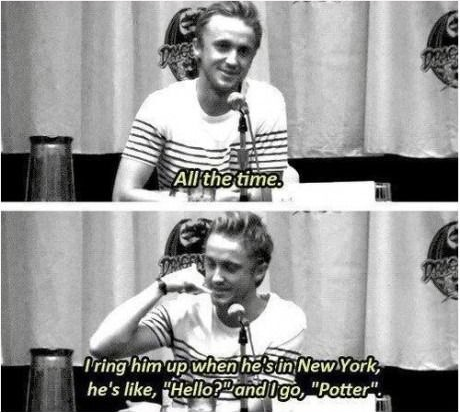 10.
And has nothing but derision for Muggles.
11.
When Emma just went ahead and memorized everyone's lines, because why not?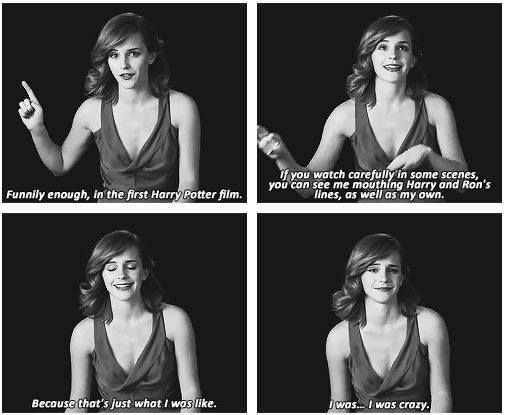 12.
When Helena Bonham Carter used her Bellatrix scariness IRL.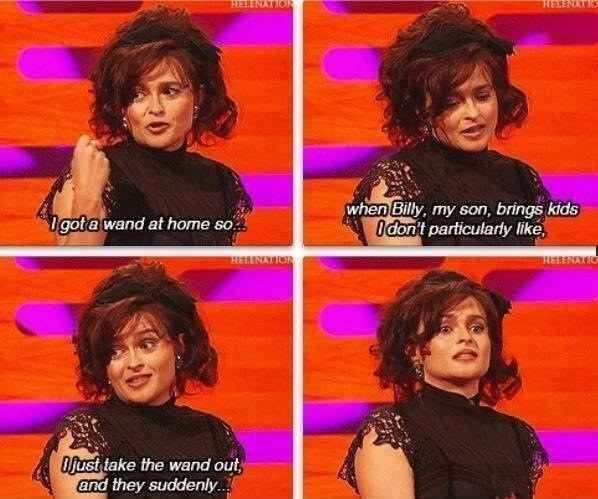 13.
When both Daniel and Emma teased Rupert for his Ron-like awkwardness.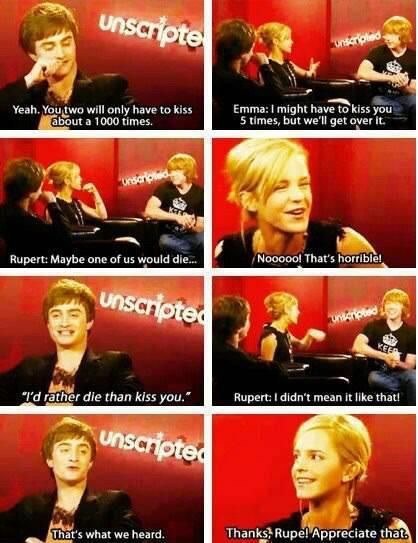 14.
When Daniel had complaints about his school's ~attitude~.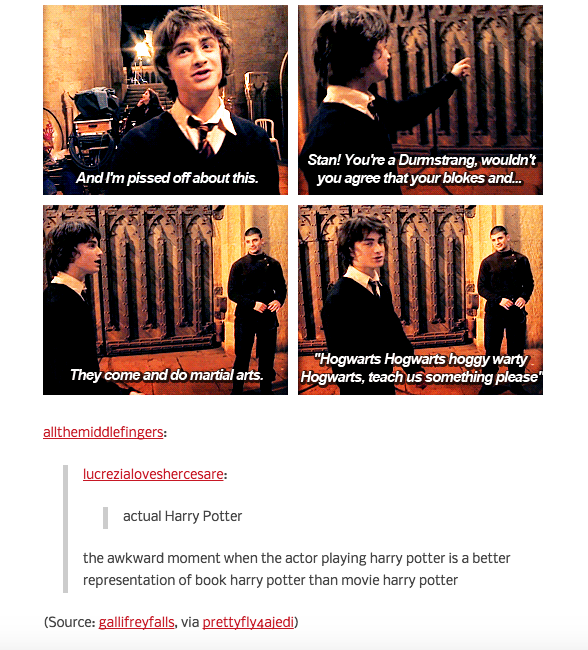 15.
When Rupert was actually goofing off in class.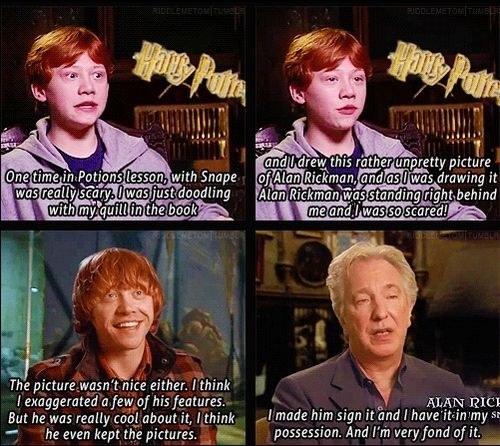 16.
And finally, when the Phelps twins actually brought this line out IRL.