Taylor Swift Is One Of The Greatest Songwriters Of Our Generation; Here Are Her Best Lyrics
Taylor Swift could have written Romeo and Juliet, but Shakespeare couldn't have written "Blank Space."
Say what you want about Taylor Swift — but she's undeniably one of the greatest lyricists of our generation.
There are millions of great songs out there, but great songwriting is truly an art, and Taylor is one of the best in the game. Her lyrics almost always feel like a deep dive into a Shakespearean novel. Some of her lyrics specifically are pure, unadulterated poetry.
Here are Taylor's most poetic lyrics of all time, in no particular order (although, if I were ranking them, "All Too Well" would be number one, hands down).
1.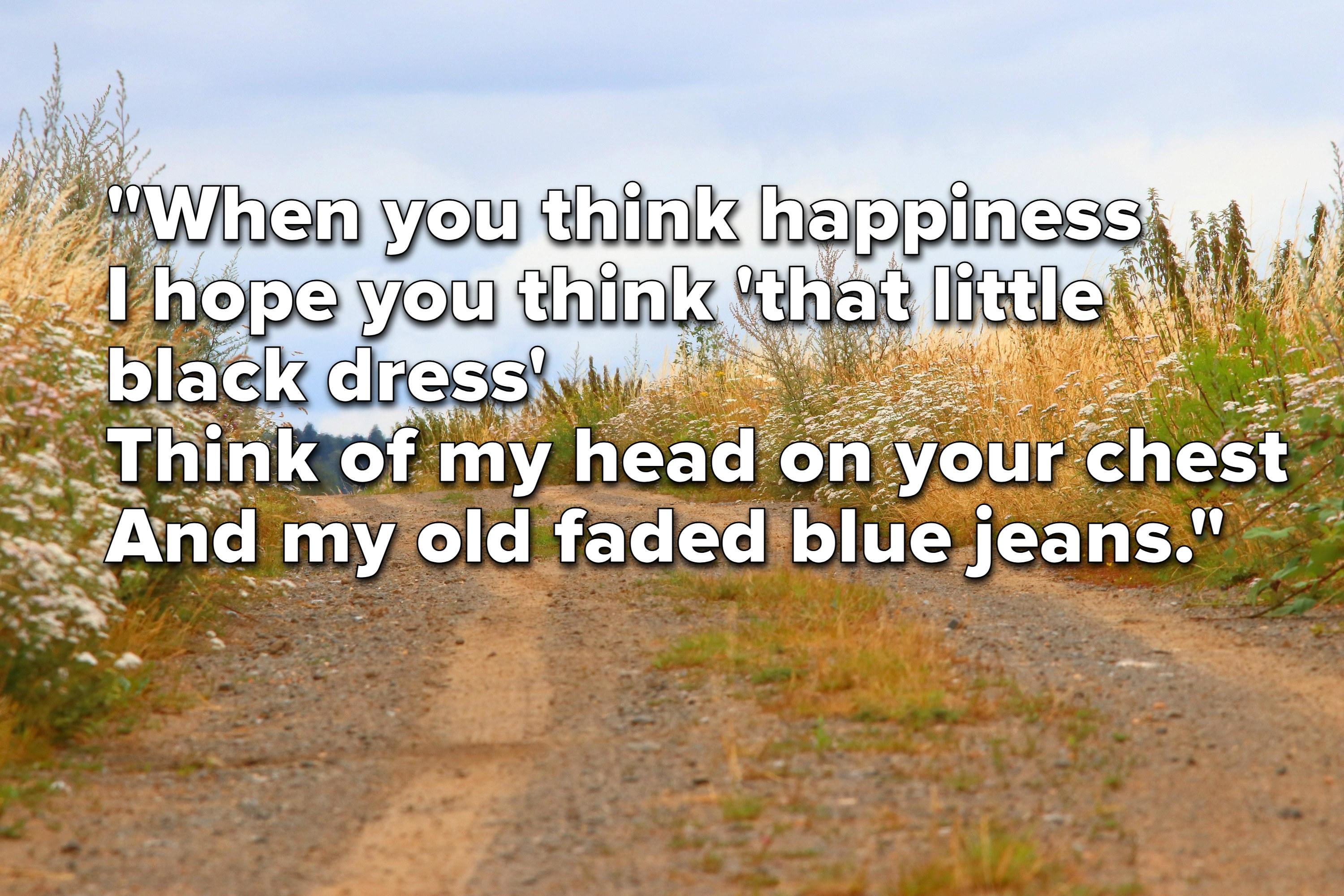 2.
"My castle crumbled overnight / I brought a knife to a gunfight / They took the crown but it's alright."
—"Call It What You Want"
3.
"Should've kept every grocery store receipt / 'Cause every scrap of you would be taken from me."
—"Marjorie"
4.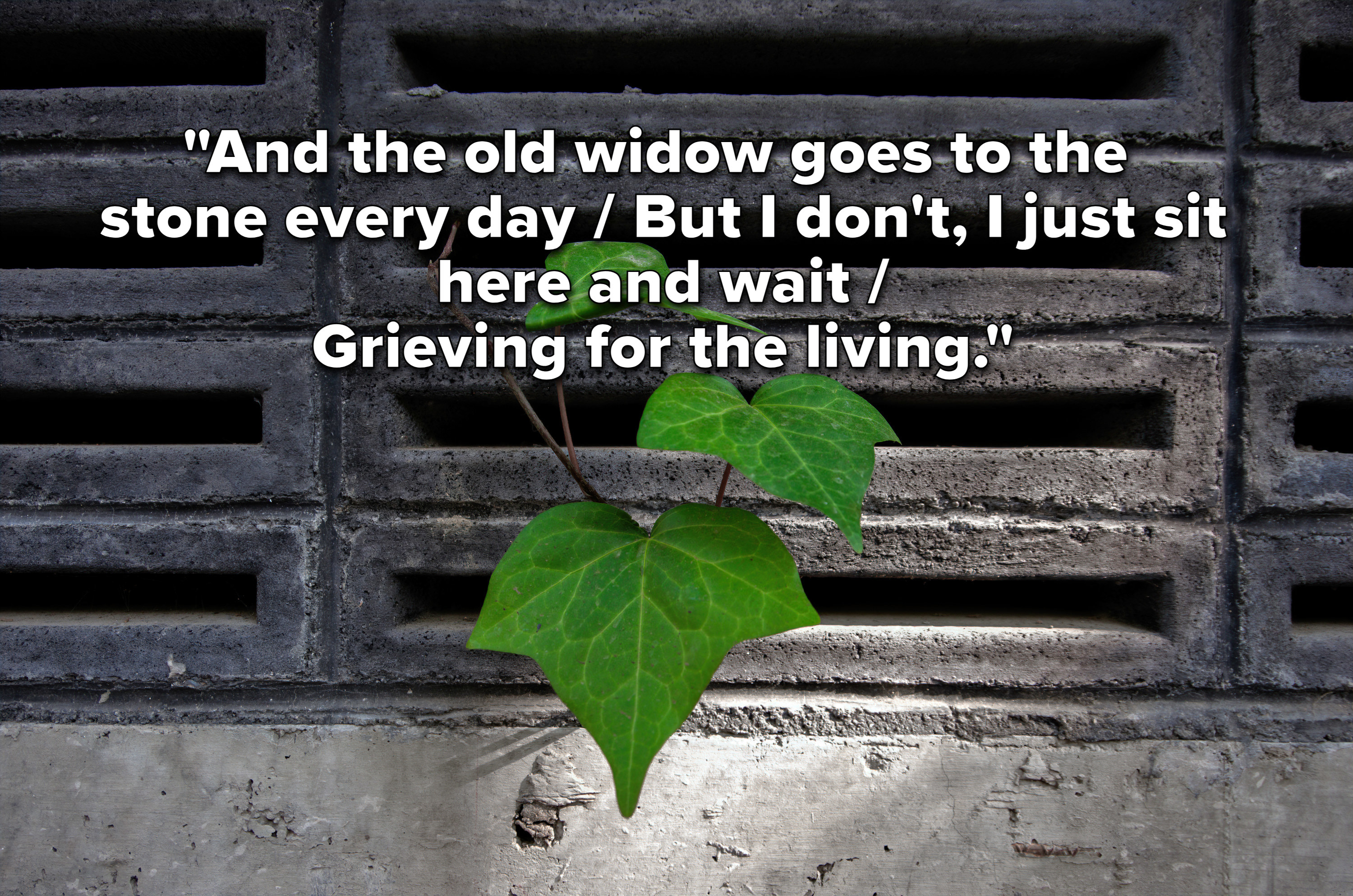 5.
"Boys will be boys, then / Where are the wise men?"
—"Miss Americana & the Heartbreak Prince"
6.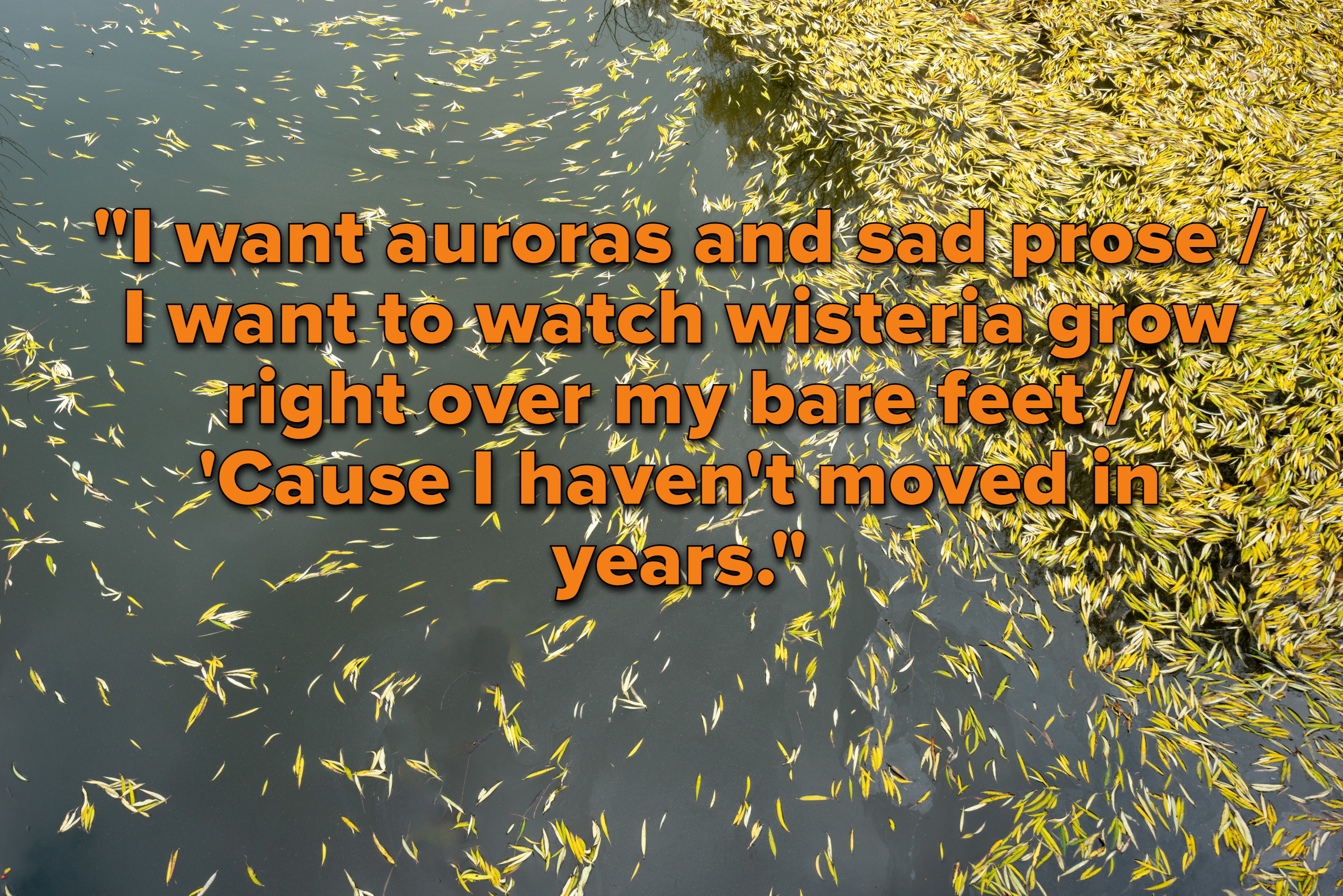 7.
8.
"Never be so kind you forget to be clever / Never be so clever you forget to be kind."
—"Marjorie"
9.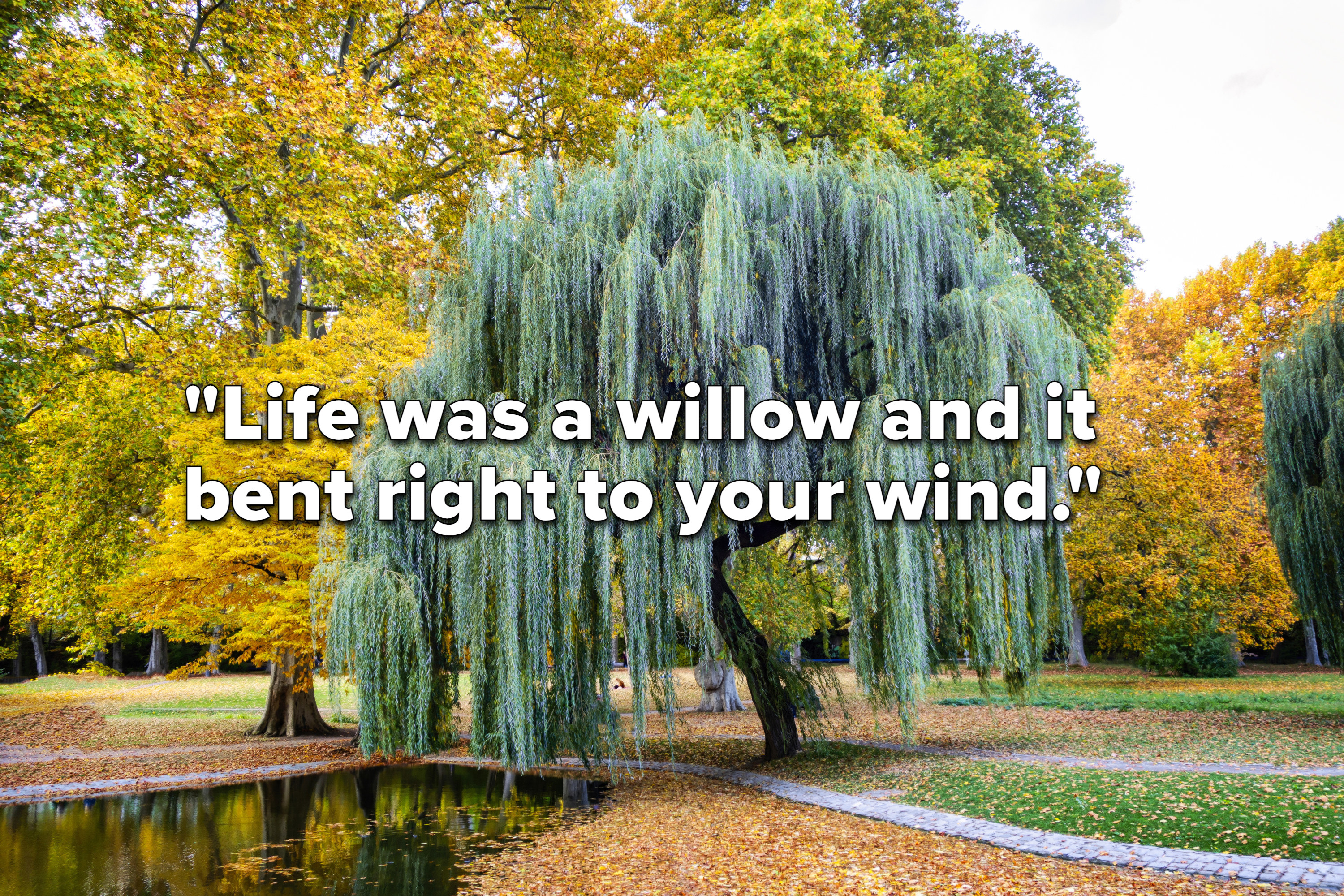 10.
"You held your pride like you should have held me."
—"The Story of Us"
11.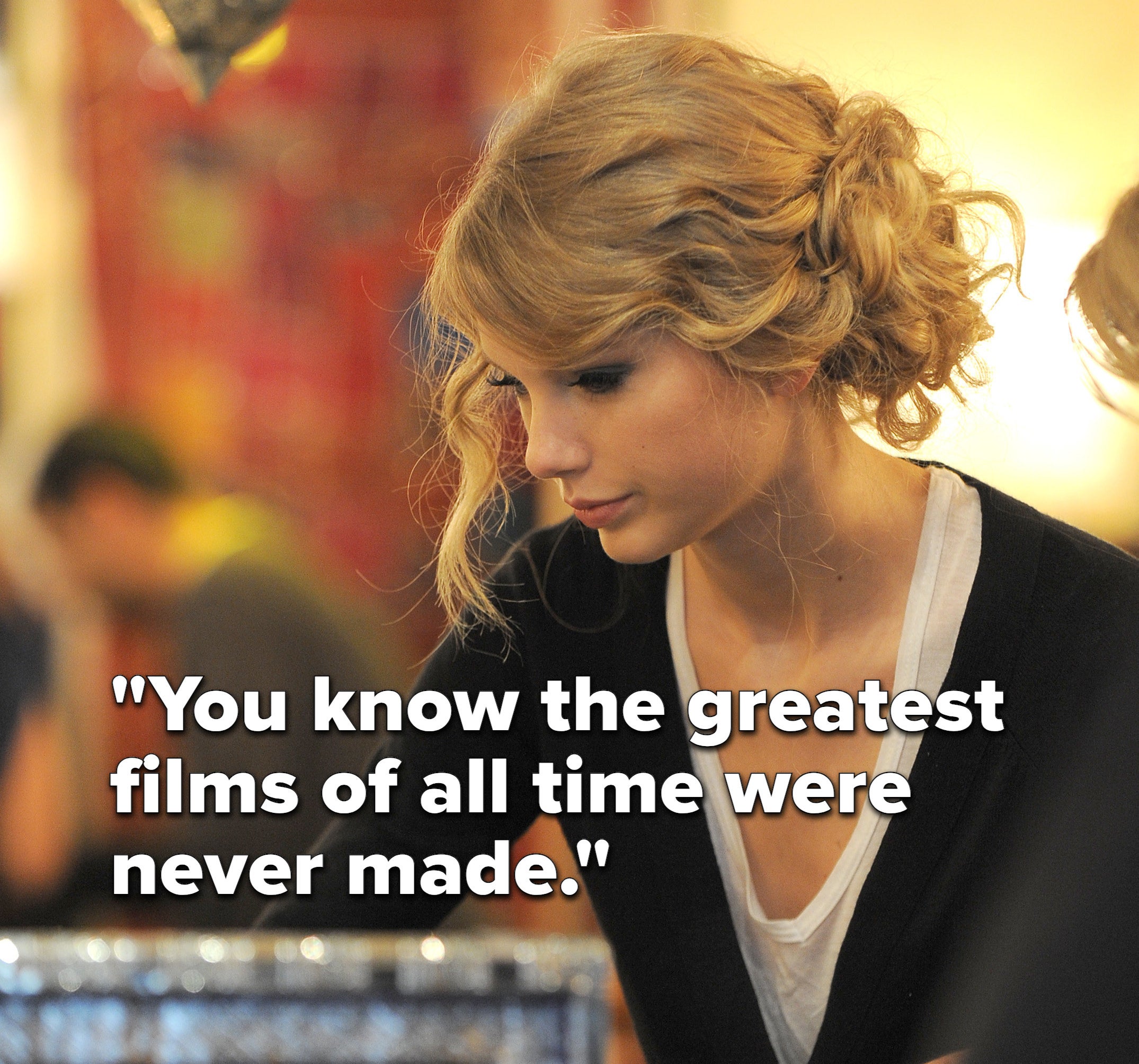 12.
"You understand now why they lost their minds and fought the wars / And why I've spent my whole life trying to put it into words."
—"You Are in Love"
13.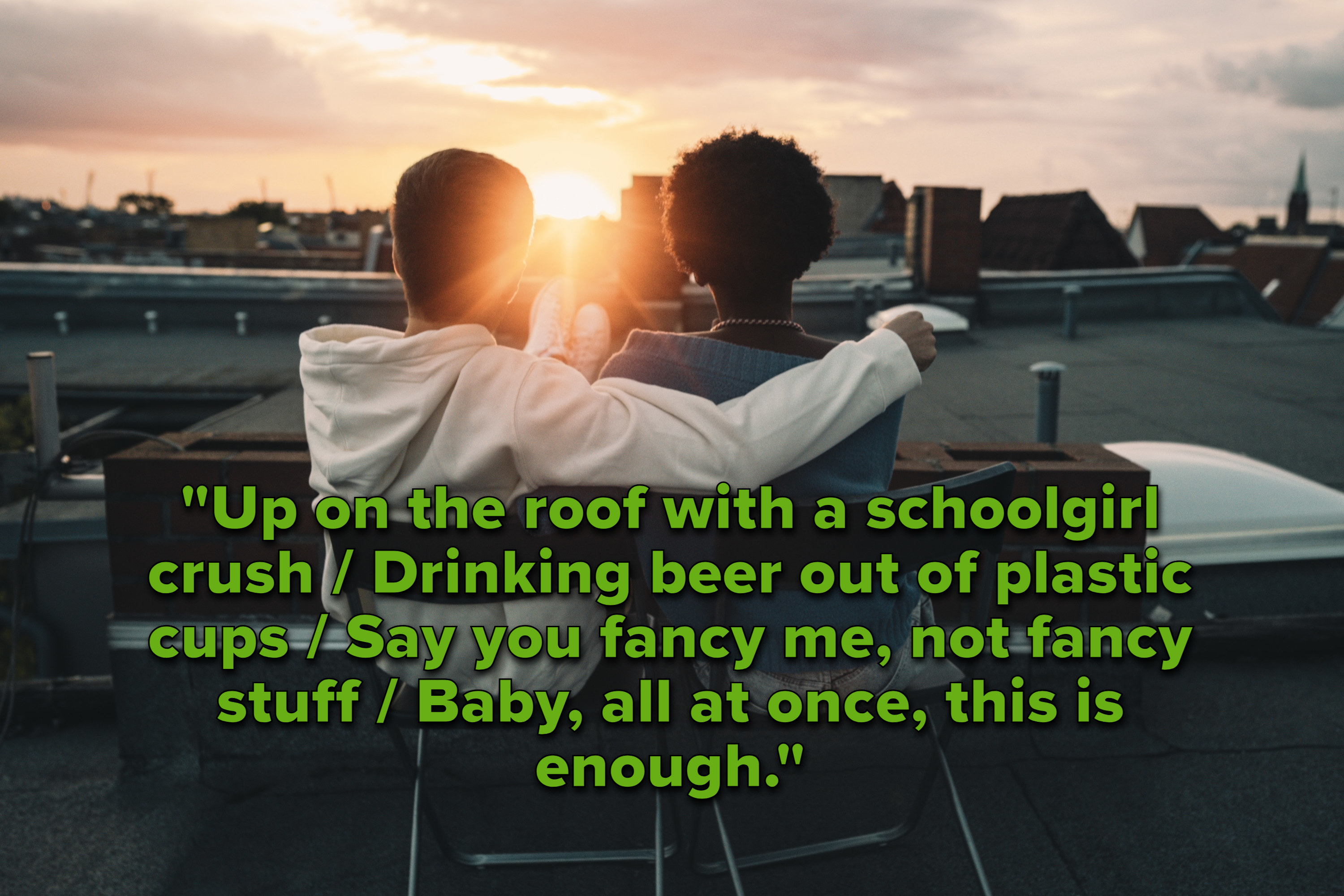 14.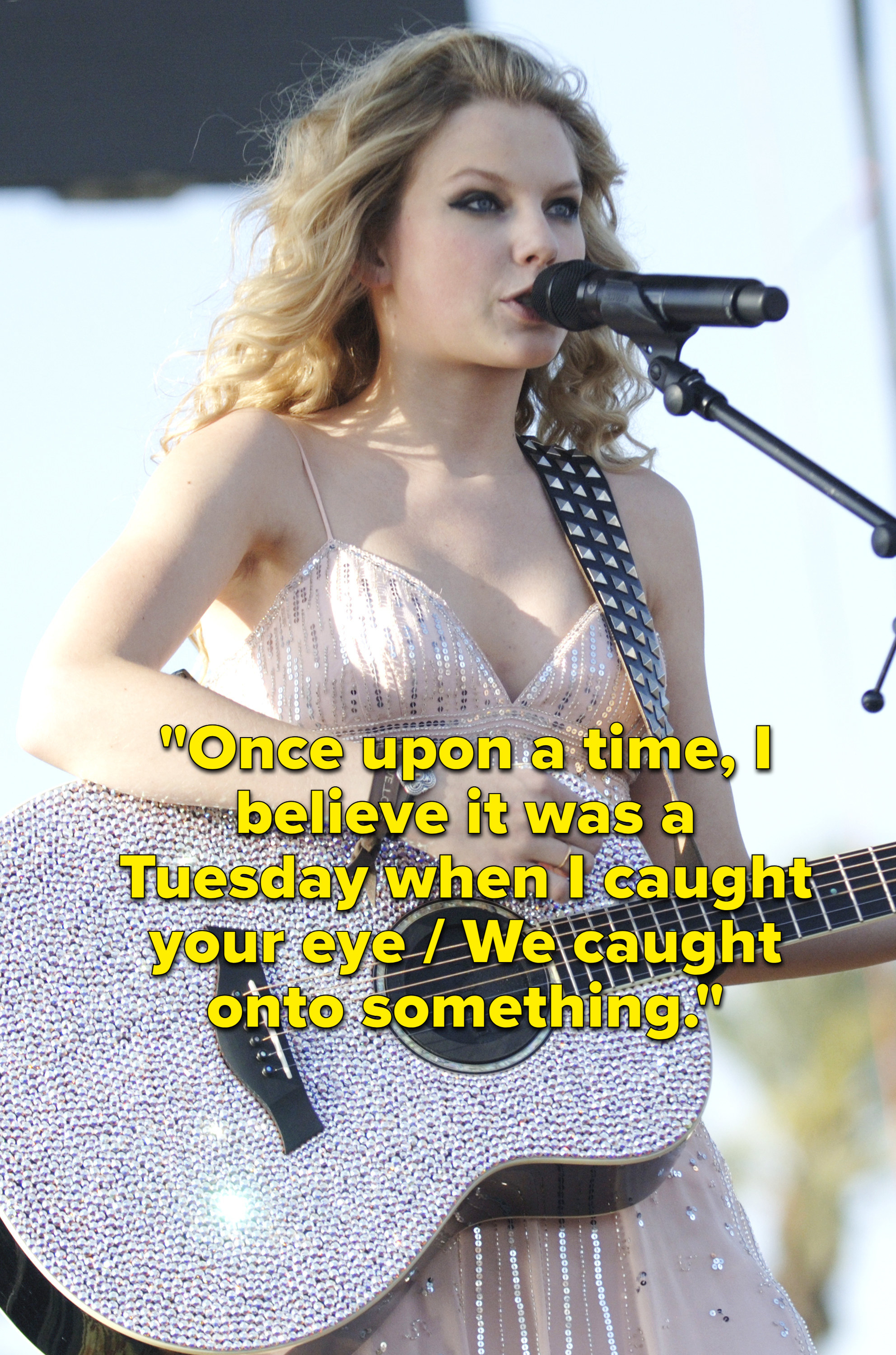 15.
"They told me all of my cages were mental / So I got wasted like all my potential."
—"This Is Me Trying"
16.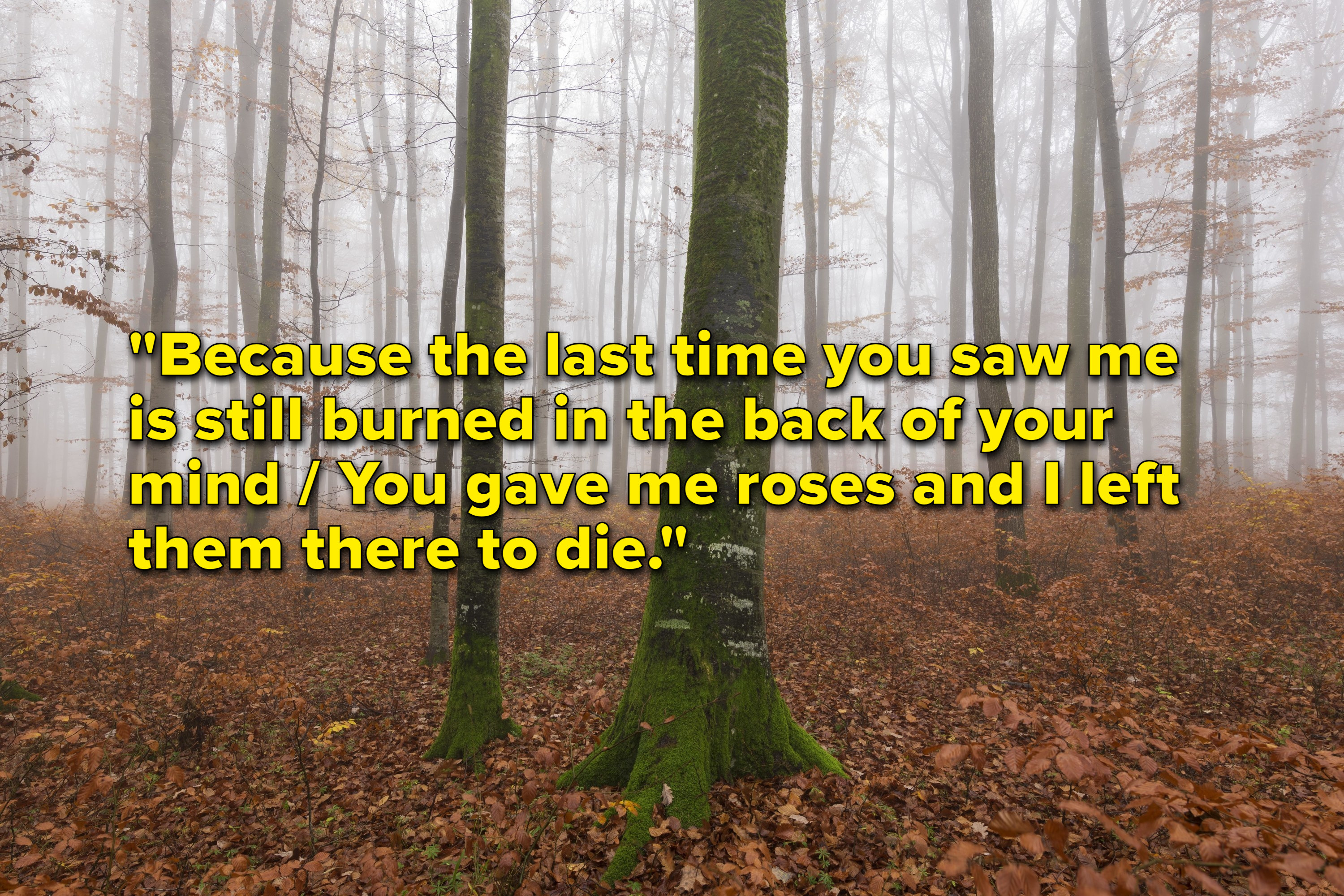 17.
"Barefoot in the kitchen, sacred new beginnings / That became my religion, listen."
—"Cornelia Street"
19.
"Now I'm begging for footnotes in the story of your life."
—"Tolerate it"
21.
"You tell me about your past thinking your future was me."
—"All Too Well"
22.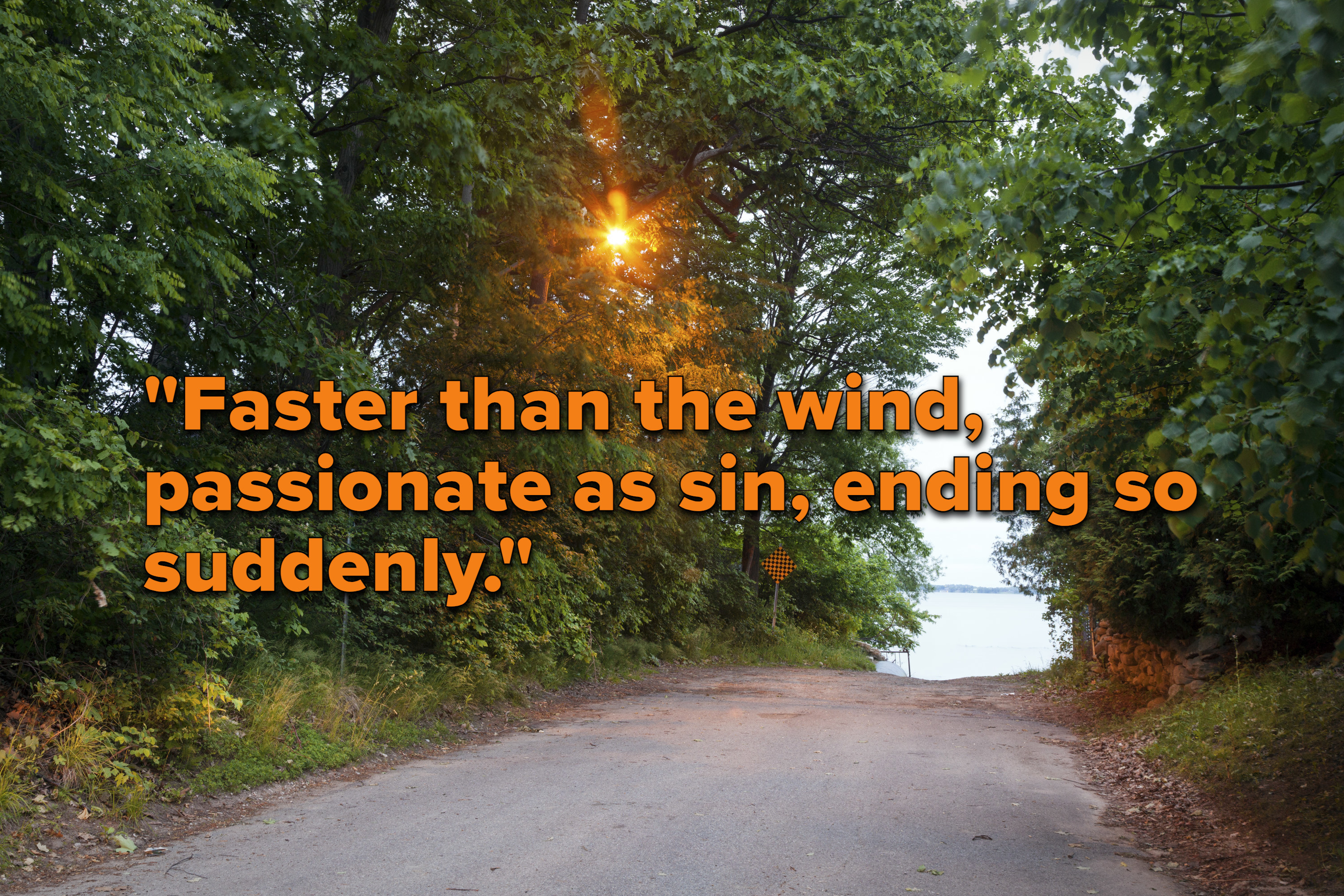 23.
"There'll be happiness after you / But there was happiness because of you / Both of these things can be true."
—"Happiness"
24.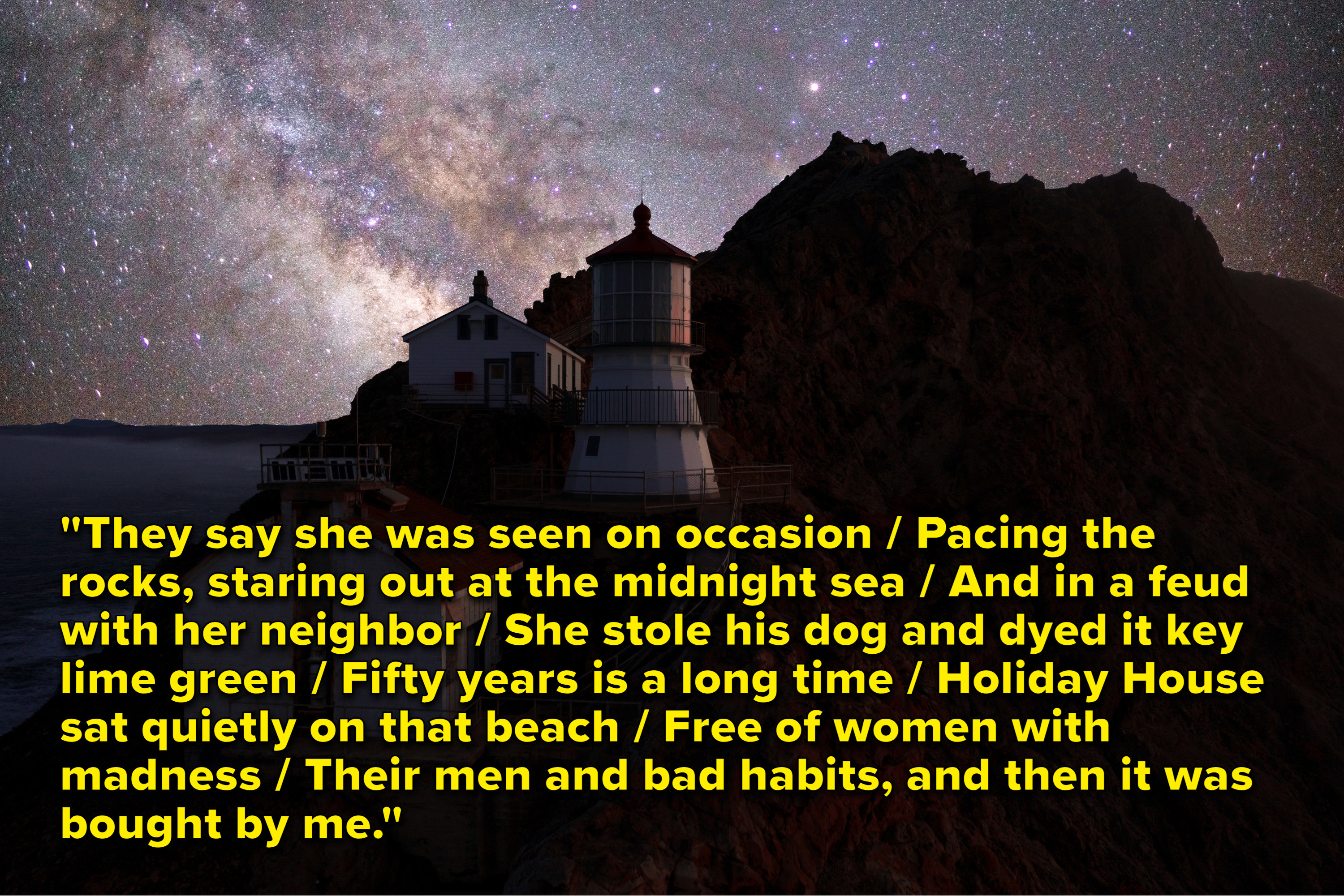 25.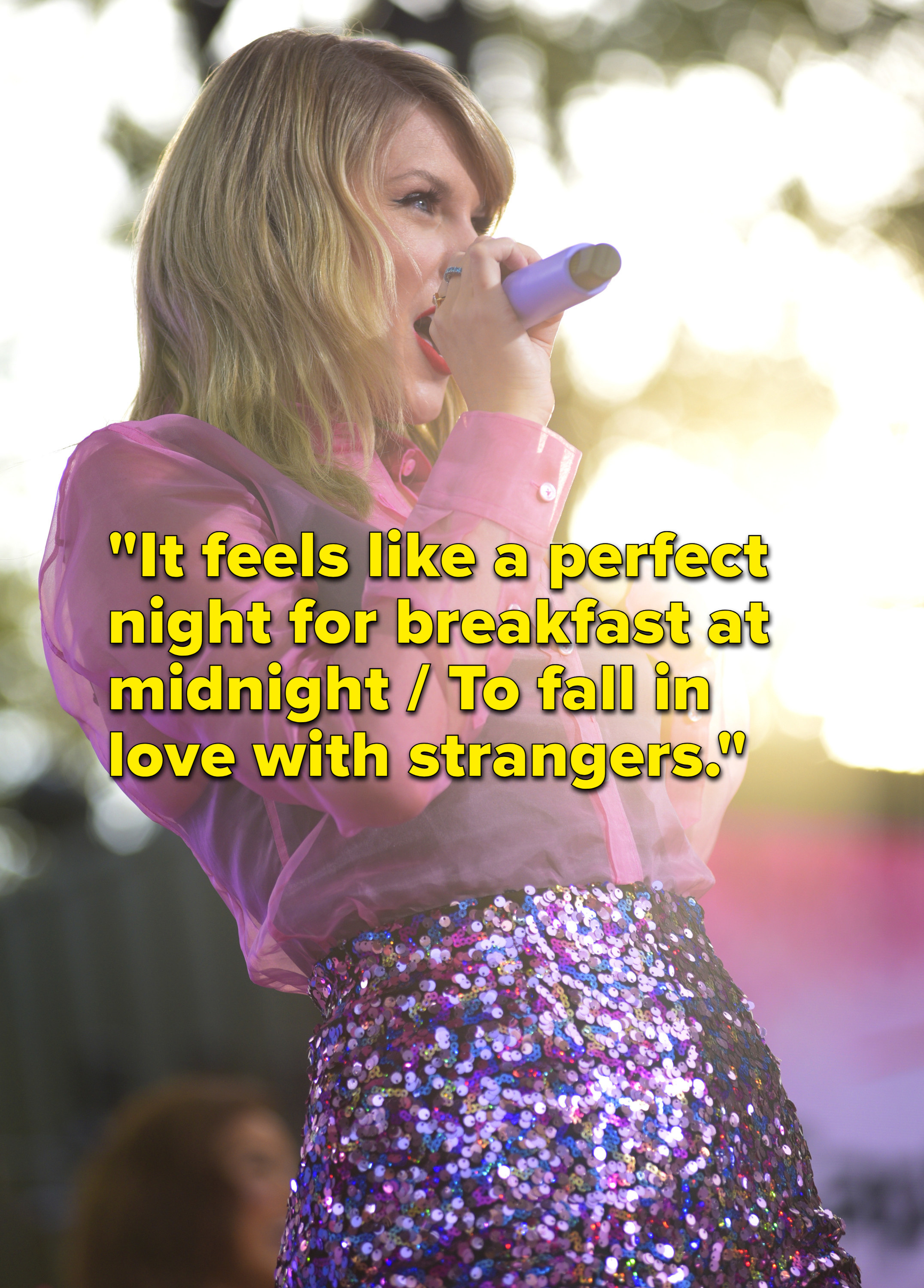 26.
"And I've loved in shades of wrong / We learn to live with the pain / Mosaic broken hearts / But this love is brave and wild."
—"State of Grace"
27.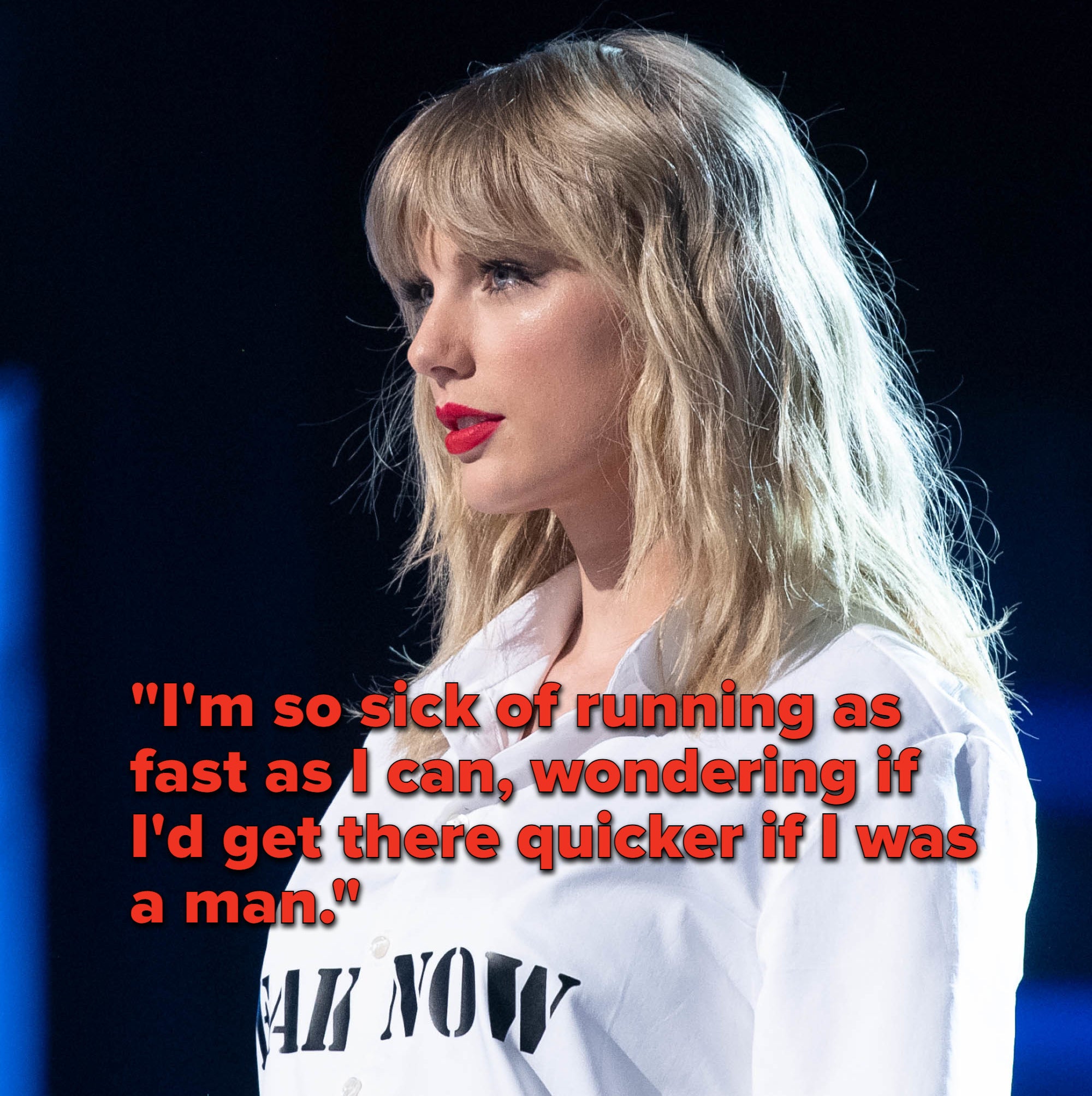 28.
"And I don't know why / But with you I'd dance in a storm in my best dress."
—"Fearless"
29.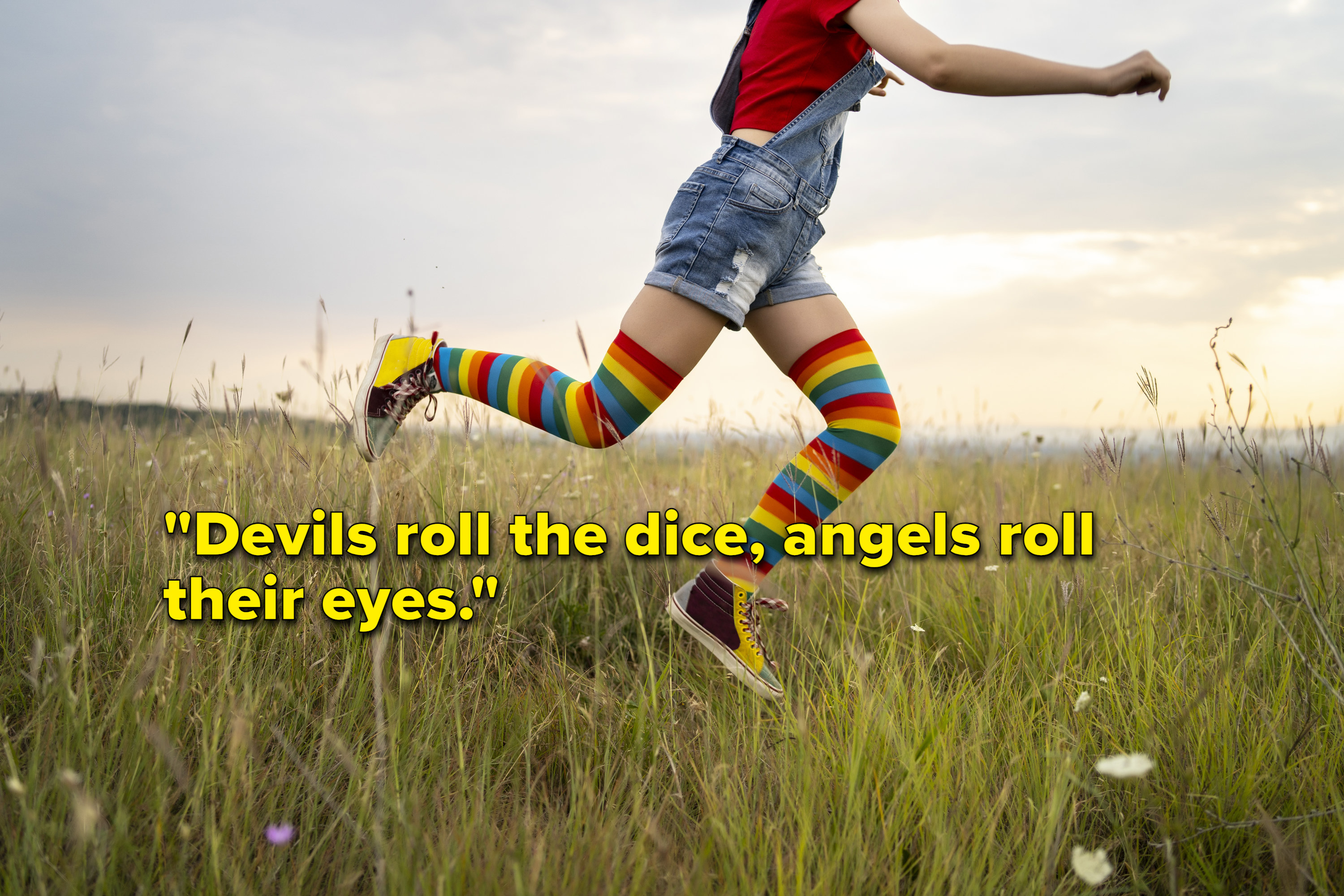 30.
"'Cause, darling, I'm a nightmare dressed like a daydream."
—"Blank Space"
32.
"Remember when I pulled up and said, 'Get in the car' / And then canceled my plans just in case you'd call? / Back when I was living for the hope of it all."
—"August"
33.