Which is why you could say I was ~defying gravity~ — (I'll never stop) — to find out that Ariana Grande attended Wicked on Broadway last night.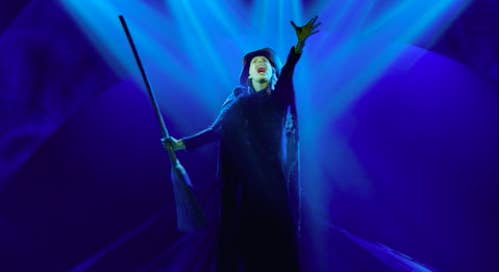 As in, she, herself, in the flesh, rolled up to a Broadway show.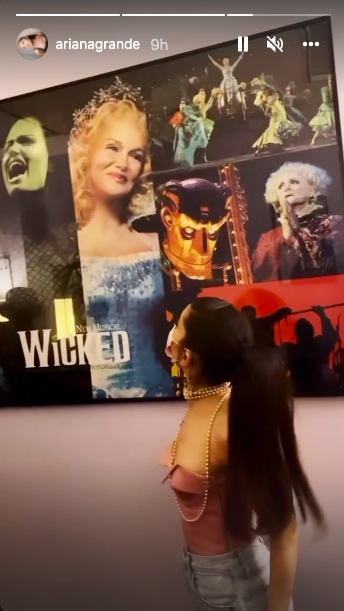 And not only did she attend, but she gave a personal shoutout to Brittney Johnson (Glinda) and Lindsay Heather Pearce (Elphaba) in her Instagram story.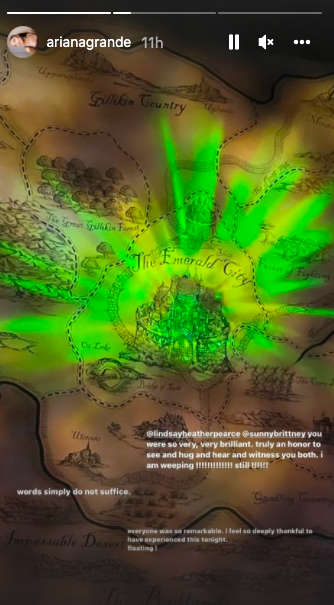 IDK about Brittney and Lindsay, but if Ariana Grande called me "brilliant" at anything, I would tattoo it to my forehead and y'all would never know peace again.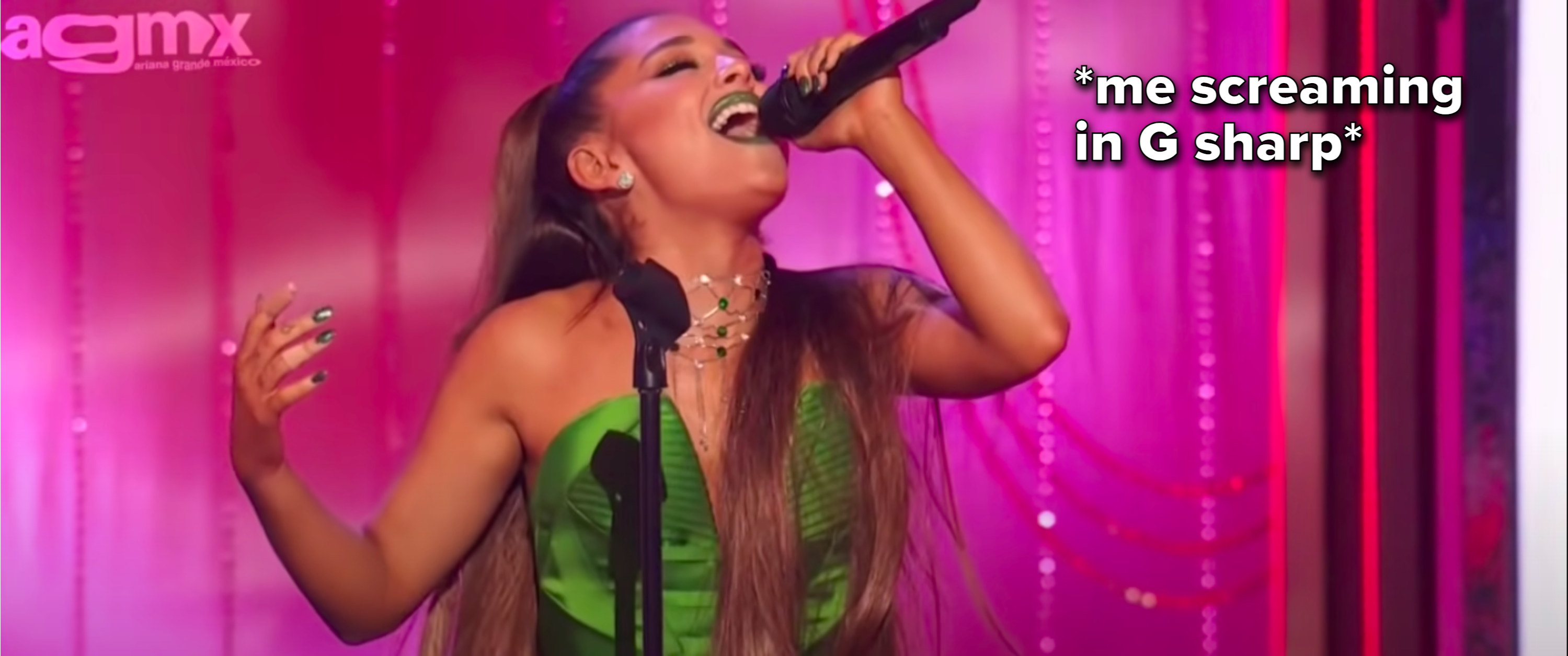 I'm truthfully impressed with how calm Lindsay's IG story reply was when she reposted Ari's message.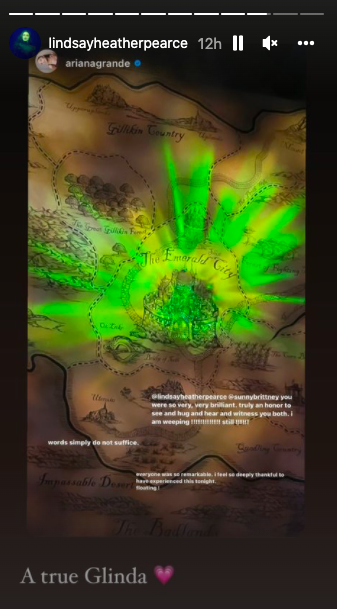 Ariana Grande attending a showing of a Broadway musical she's seen like 500 times, just to ~get into character~ for her upcoming role is like peak theater kid energy.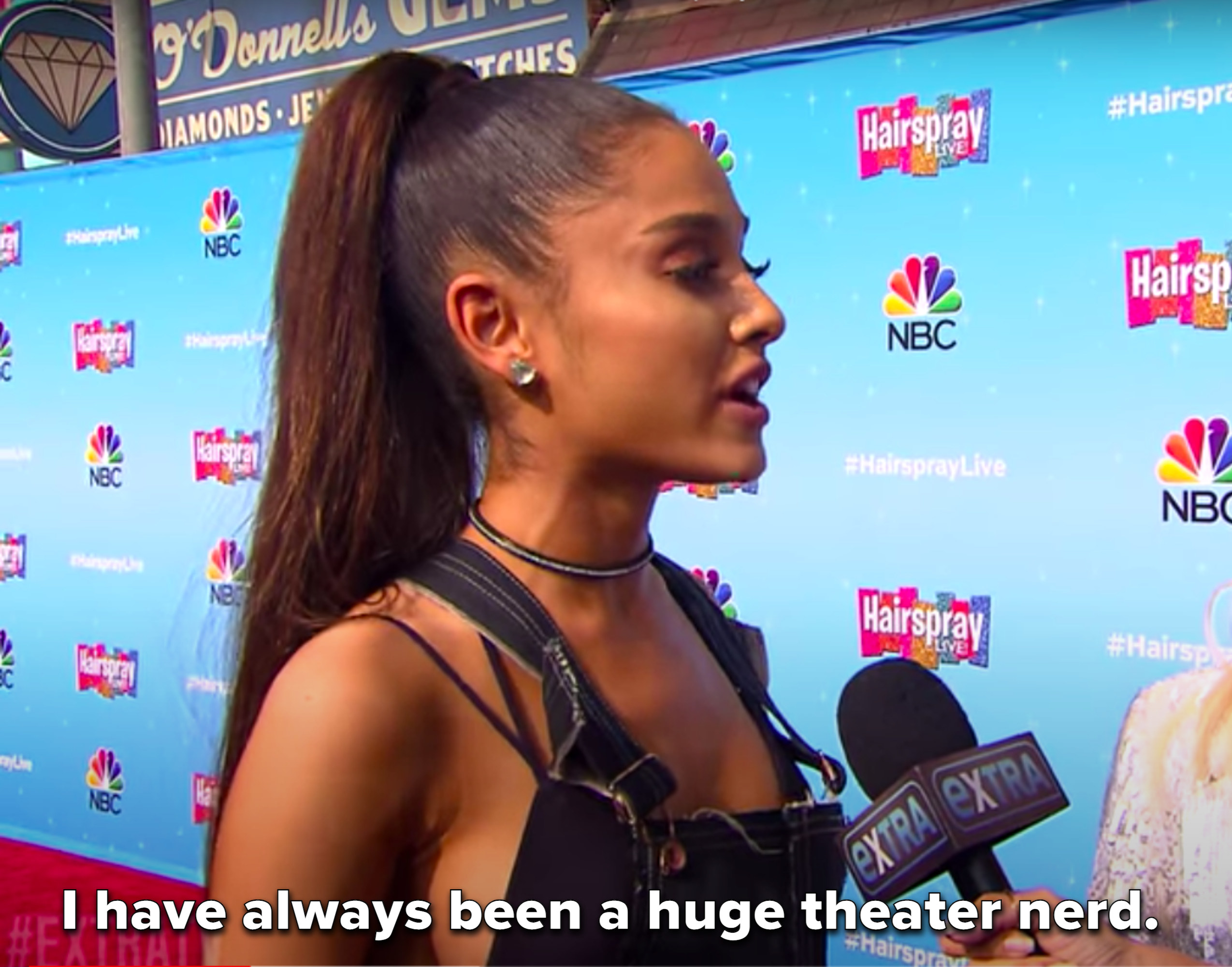 Sadly, there's still no official release date yet for the Wicked movie, but at least we all have plenty of time still to obsessively listen to the soundtrack.