Taylor Swift and Beyoncé were the big winners, with Taylor taking home the award for Album of the Year and Beyoncé winning four awards for a career total of 28 Grammy wins, making her the female artist with the MOST Grammy wins IN HISTORY.
But personally, I think one of the funniest moments that's being overlooked is Lady Gaga straight-up sleepin' through her Grammys win.
Technically, I guess she was meditating (according to fans), but it must have been a deep REM (lol) meditation, because she did not at all respond to Ari's 3,729 attempts to contact her.
Ariana first shared a screenshot of Gaga's Instagram Live in her own IG story. IDK about you, but that's a celebrity sleeping if I ever saw one.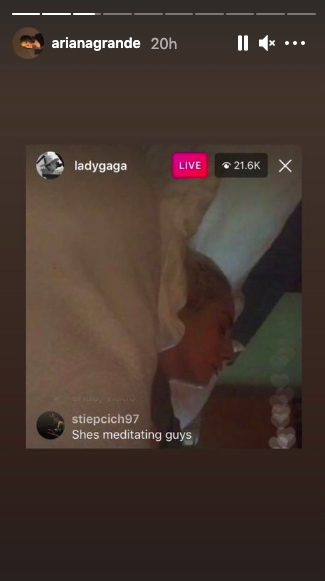 And then Ariana posted the announcement itself, tagging the "Shallow" singer and saying, "MOTHER MONSTER WAKE UP." But still nothing.
Poor Ari was forced to continue celebrating their duet solo.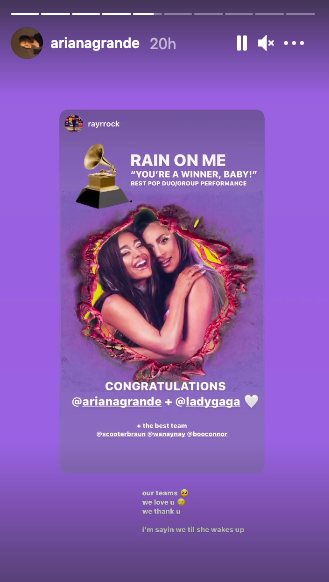 To be fair, the Chromatica singer is currently in Italy filming for House of Gucci, so she has an excuse for not responding.
Gaga had tweeted earlier in the day yesterday that she would indeed be watching the Grammys from Italy.
No word yet on if Ari ever did get ahold of her duet partner, or if Gaga is still sleeping peacefully.