New Delhi's Hindu Sena has ferociously supported republican candidate Donald Trump through the 2016 U.S. presidential elections, and they have finally been able to officially celebrate his victory.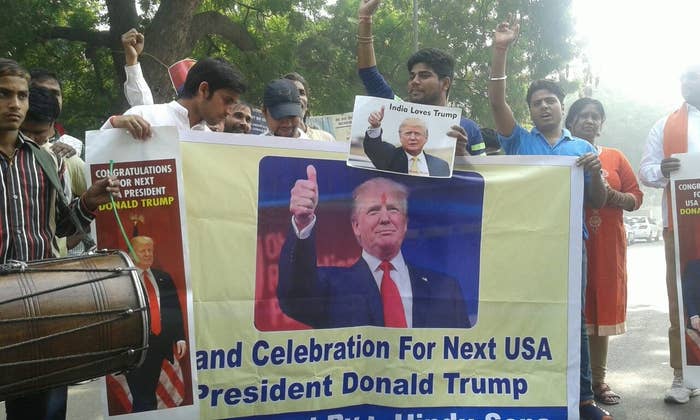 Since this morning's news that Donald Trump won the elections to become the 45th president of the United States, the group wasted no time in partying it up to support their fav.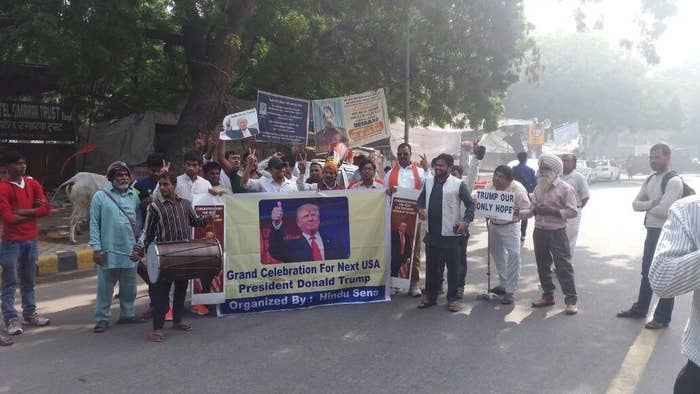 Nearly 40 members of the Sena took over Jantar Mantar in New Delhi, putting up posters, dancing, and singing.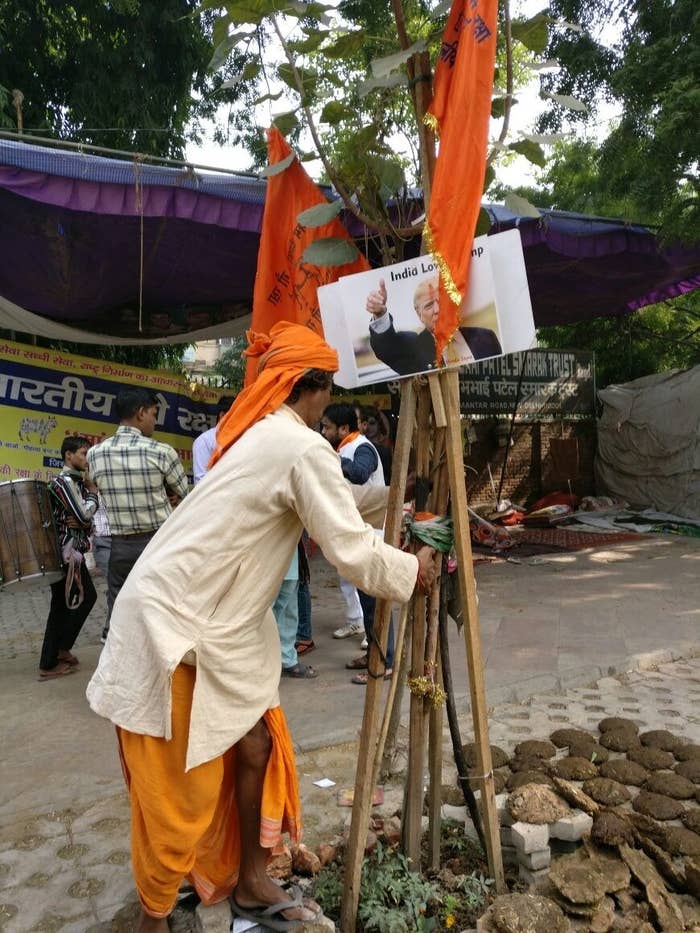 They got creative. Like this dude who wore a Trump poster as celebratory headgear.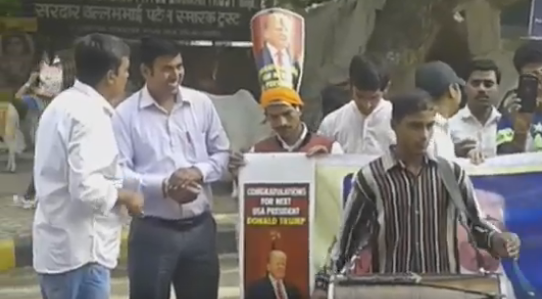 "We are happy and thrilled that he has won," Rashmi Gupta, national spokesperson of the Hindu Sena told BuzzFeed. "We have been supporting him for a long time. He is the best person to teach a lesson to Pakistan."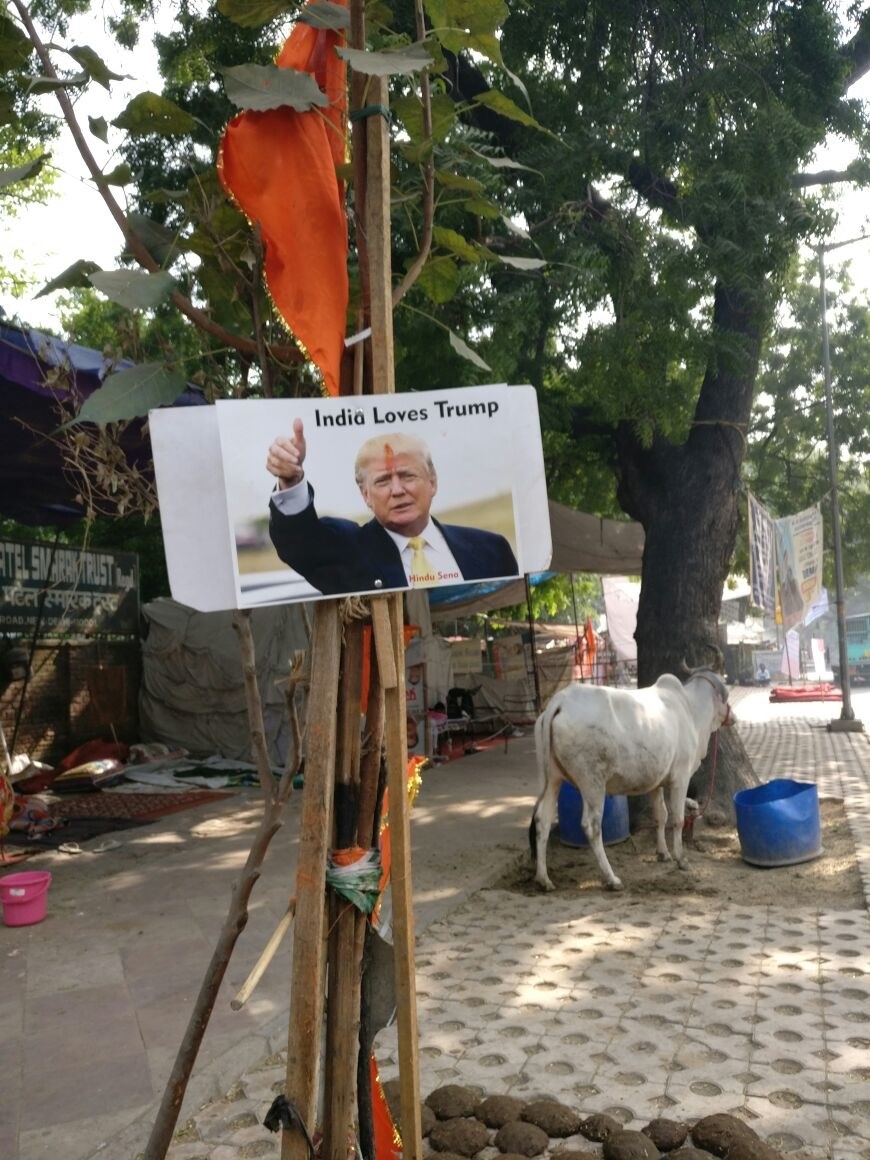 Speaking about immigration, Gupta said that it's okay if Trump says that Americans should have more jobs over anyone else. "He is a nationalist just like we should all be," she added.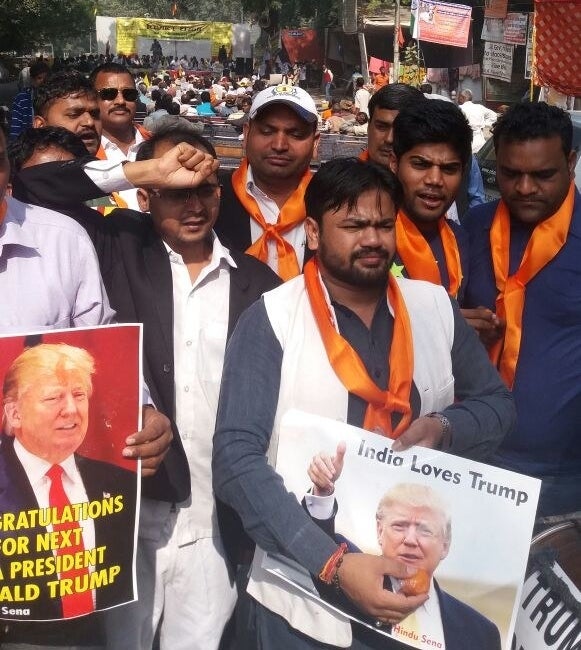 One man told BuzzFeed that Trump is his hero.
This the group's second victory party for Trump. The first was held on Friday to celebrate Trump's "obvious, 1000% victory," as they explained to BuzzFeed. At that party, too, they fed a laddoo to a poster.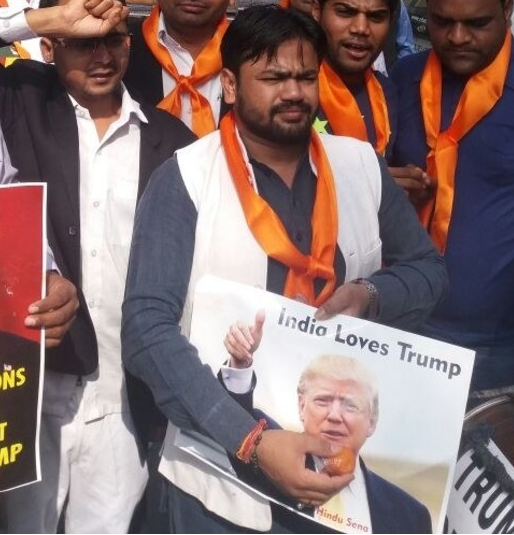 Probably the biggest supporters of the new President of the United States, ladies and gentlemen.
BTW, they actually started celebrating a while back, because of Trump's "obvious, 1000% victory". Yes, they are also feeding his picture a laddoo here.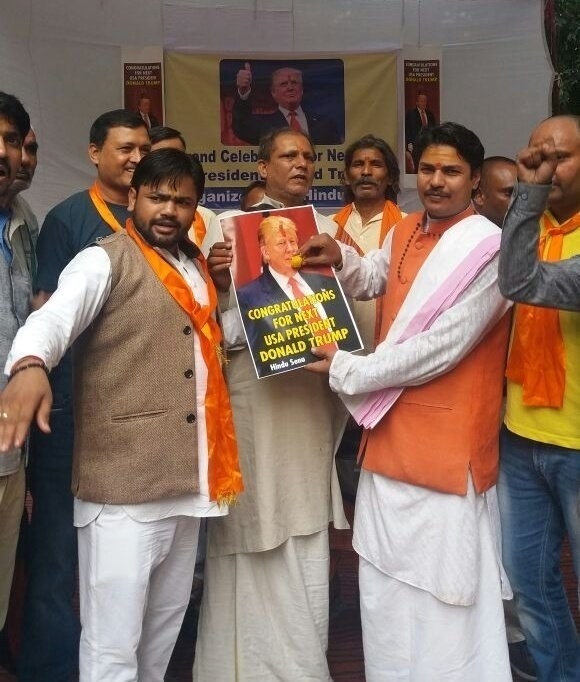 And for Trump's birthday earlier this year, they fed his poster cake. So they're not discriminatory when it comes to dessert. That's good, I guess?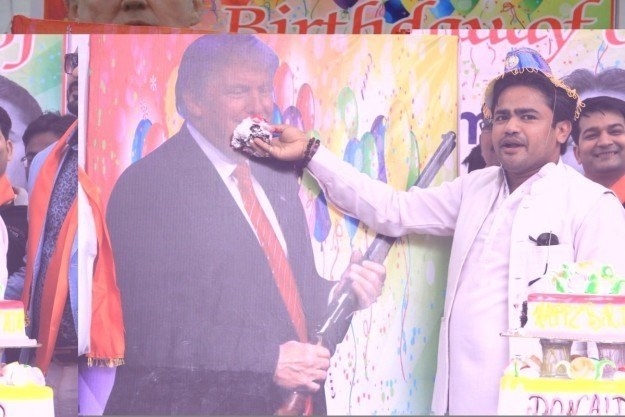 Watch some footage of their rager here: