The Hindu Sena has been an avid supporter of republican candidate Donald Trump for the 2016 U.S. presidential elections, and now they've prematurely begun celebrating his victory.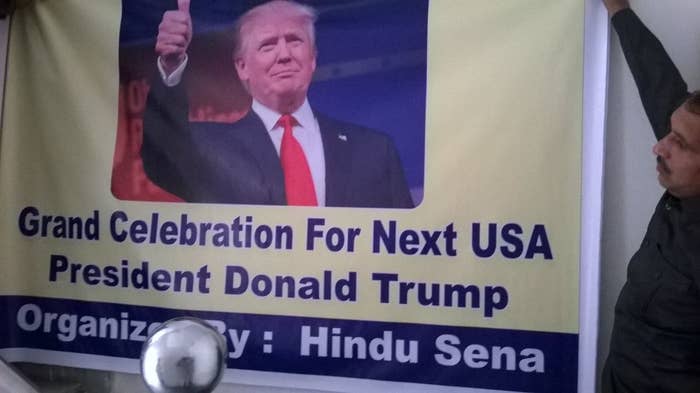 Vishnu Gupta, the head of the group, told BuzzFeed that today's celebration ceremony, that took place at Jantar Mantar in New Delhi, had about 70-80 people in attendance.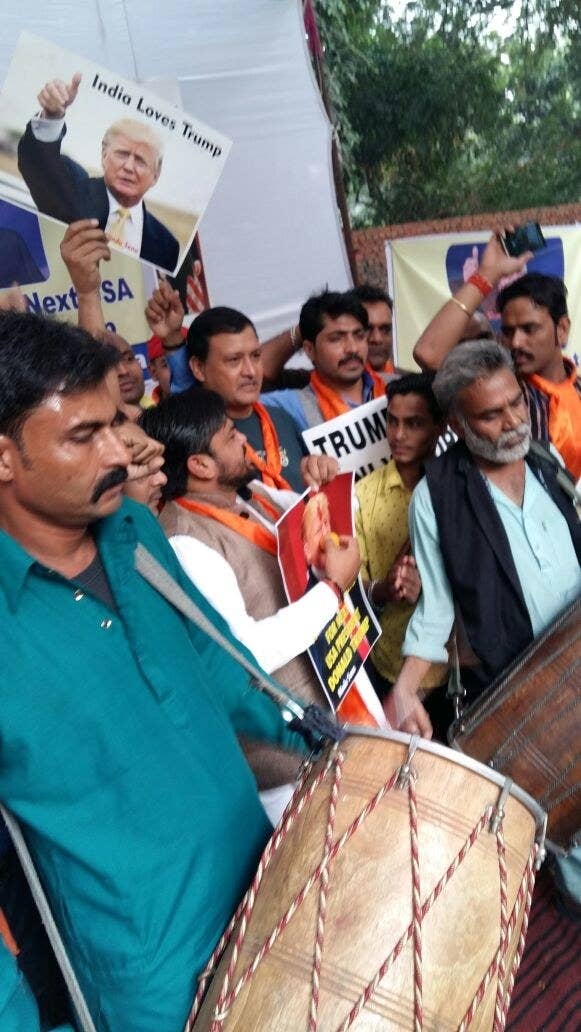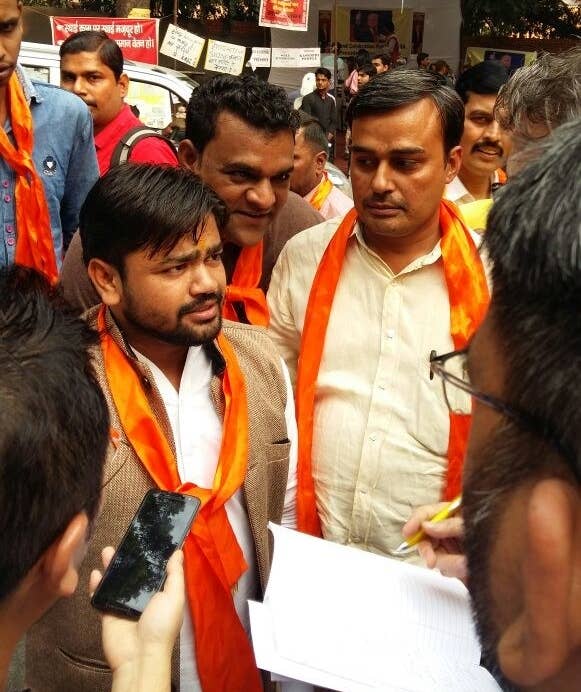 Gupta told BuzzFeed that they have started celebrating Trump's victory because it is "obviously assured", and they support him because of his love for India and Hindus.
The celebration was planned ahead of time, and invites were sent out via WhatsApp and Twitter.
At the celebration, the participants danced to dhol nagadas, and chanted mantras to wish Trump a prosperous term as president.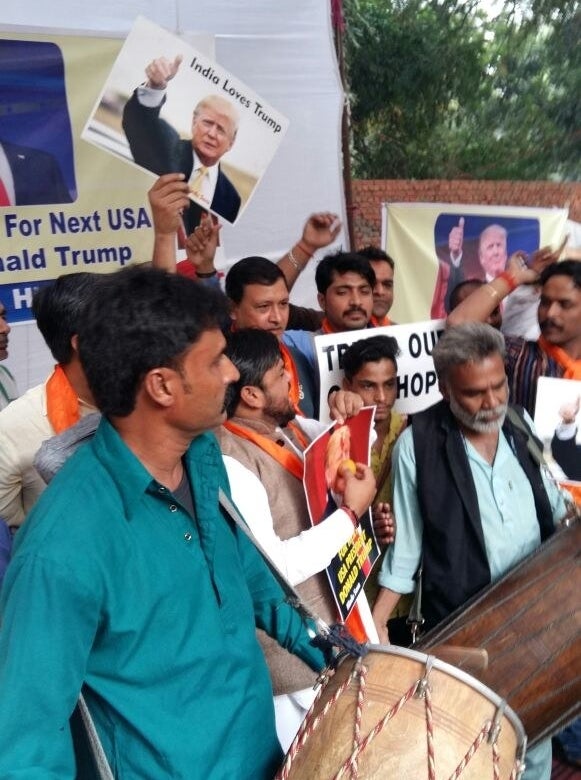 Gupta said that they will host another party just before the elections on November 8, in New Delhi, as well as one more the following morning.
The group had previously celebrated Donald Trump's 70th birthday. They even fed cake to a poster of Trump.