Thousands Of People Are Sharing Diplo's Facebook Post About Filming "Lean On" In India
"We are feeling like the rebel alliance against the death star of pop YouTube. One love."
"Lean On," the chart topping track by Major Lazer, DJ Snake and MØ has now reached a billion views on YouTube, making it the 16th most viewed video of all time on the video streaming site.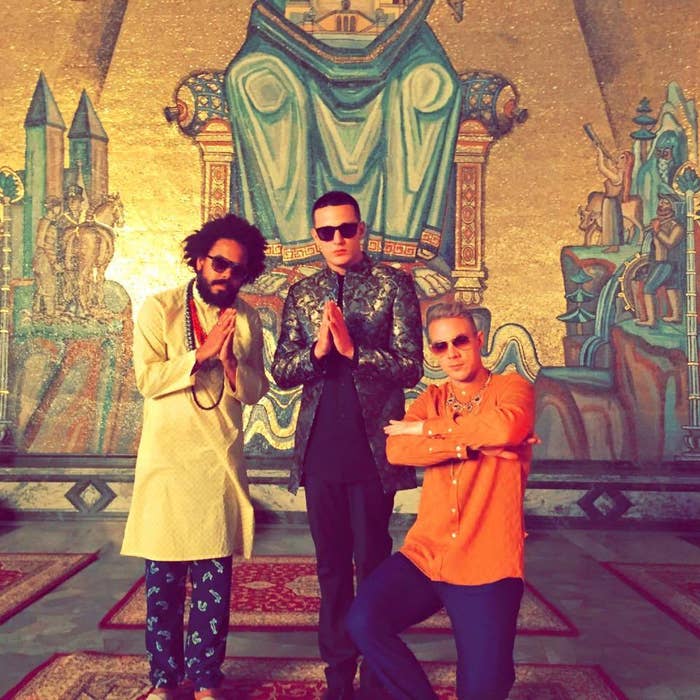 And to thank his fans for the achievement, Diplo wrote a Facebook post:
In it, he describes what the shooting was like in India.


We made this video in India on a limited budget during a couple of off days between tour dates in India, no giant label planned it.. It was literally improvised and made up in a few hours.. Actually like 24 hours. We shot from sunrise to sunrise the next morning, it was so tiring that the dancers & everyone on set were sleeping between the takes. In fact, the choreography was more or less created on site and we all were just trying to learn between takes as well. We rented this old palace facade, and while it's looks beautiful on camera, it was just held up by 2x4s and had people sleeping behind every corner or an animal tied to a post. Originally we had plans to use an elephant in the video but after we went over on another shot and it was time to use the elephant, it had fallen asleep! We thought the trainer was just milking us for more money, but alas, the elephant was sound asleep. I tried to find an atm to get some elephant money out, but the trainer said "no elephant" if I wake him up he will kill everyone. Despite not having an elephant, somehow this video still made it to a billion views and that's because of you!

He was also humbled that the video has now joined the likes Taylor Swift, Katy Perry, Justin Bieber, and Psy in the billion views club.