OP Jaisha Fainted For 3 Hours After Her Olympic Race, Claims Indian Officials Didn't Give Water
"It was almost impossible to run after the 30km mark under the scorching sun."
This is Indian national marathon record holder Jaisha Orchatteri Puthiya Veetil (commonly known as O.P. Jaisha).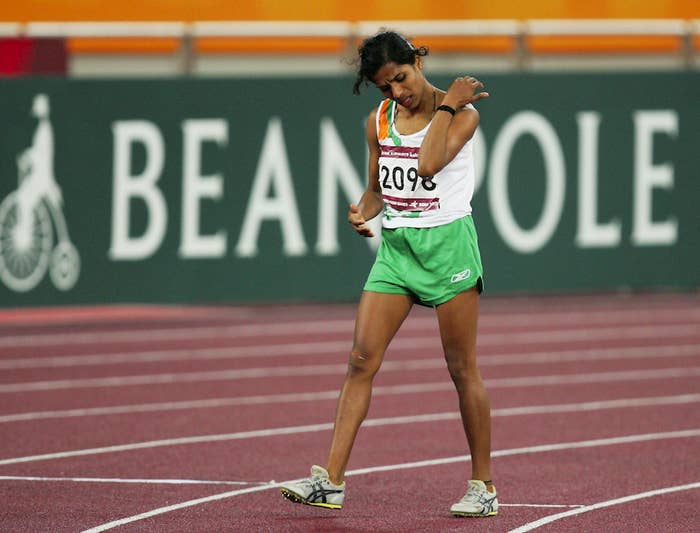 Jaisha recently ran the women's marathon at the 2016 Olympic Games, clocking in a time of 2:47:19, and finishing 89th. She collapsed right after finishing stating that it was because Indian officials did not provide her with enough water during the race.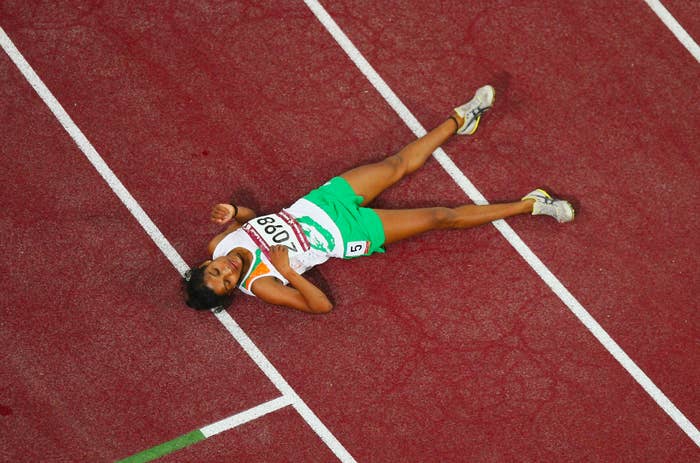 Jaisha told the Times Of India that there were several officials from other countries providing refreshments to runners at designated points every 2.5 km.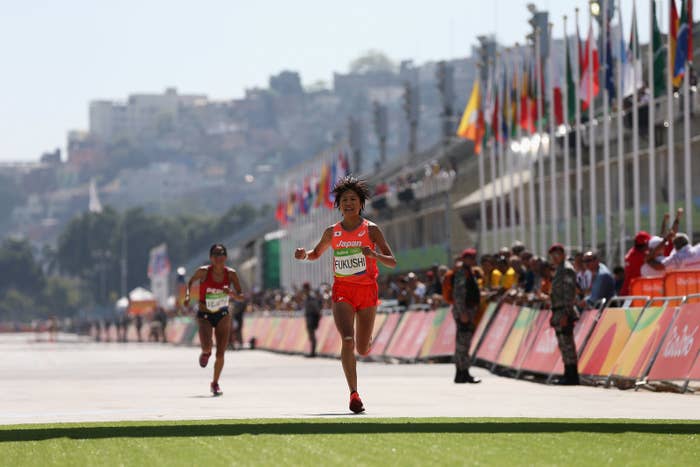 She said that there were empty desks with the Indian flags, and none of the officials were present to provide her and the other Indian representative Kavita Raut with any refreshments.
"I don't know how I managed to finish without getting enough water to drink. The organisers provided water and sponge only at 8km intervals. The water from these stations lasted hardly 500m and it was almost impossible to run after the 30km mark under the scorching sun," Jaisha told TOI.
According to the IAAF rules, India had four points at which officials could have set up stations to provide glucose, honey, water and other refreshments for the runners.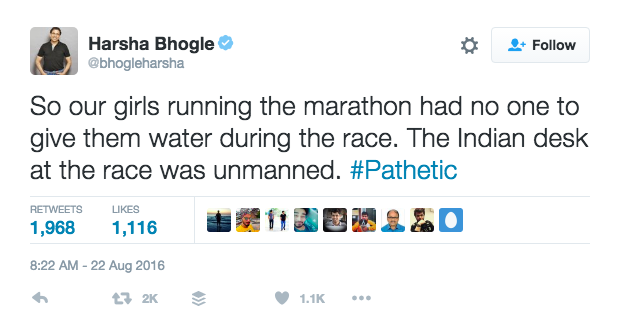 Jaisha explained that she did not regain consciousness for two to three hours after the race and that it would take about three months of Ayurvedic therapy for her body to recover from the gruelling race.