This Maldives Resort Is Partially Underwater, And Wow, My Wanderlust Just Got Worse
Featuring an exclusive room with sprawling windows that is...completely underwater.
The coronavirus pandemic is still impacting travel, and destinations around the world have different COVID-19 restrictions in place. Always check and adhere to local government policies, and use our content to dream about a future trip.
These past few months have brought with them a great many things: A newfound appreciation for fresh air. Very dry hands. Lots of sourdough. Googling real estate I could never afford. And, my new favorite pastime, pining over dream hotels in faraway locations that are so gorgeous I could actually cry.
Presenting this resort in the Maldives that is partially UNDERWATER.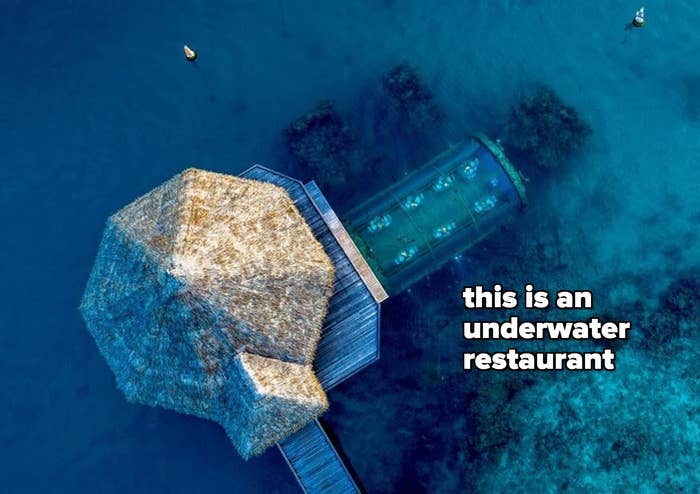 Conrad Maldives Rangali Island is home to Ittha, the world's first ~undersea~ restaurant that dips five meters below the ocean's surface. While this experience seems mildly terrifying (I have watched many a Blue Planet episode and am unreasonably scared of giant squid), I'm still adding "eat dinner while looking up at various fish" to my bucket list.
I think I speak for the entire world when I say I would very much like to snore away in these villas, which look like they were plucked from a Pixar script. Private beach access? Shockingly not something that's readily available to me in Queens, New York City.
This sunset. Wow. I haven't seen the sun in ages, let alone a sunset anywhere *near* as stunning as this one.
Something tells me that putting that hanging chair in my bedroom and getting the *best* memory foam mattress money could buy still won't make my home look like this.
This place even has its own private residence, The Muraka: it includes an outdoor deck and infinity pool, two bedrooms with a bathtub that faces the ocean, and an UNDERWATER BEDROOM with sprawling windows. Counting sheep? Boring. Count sharks to kickstart your slumber instead.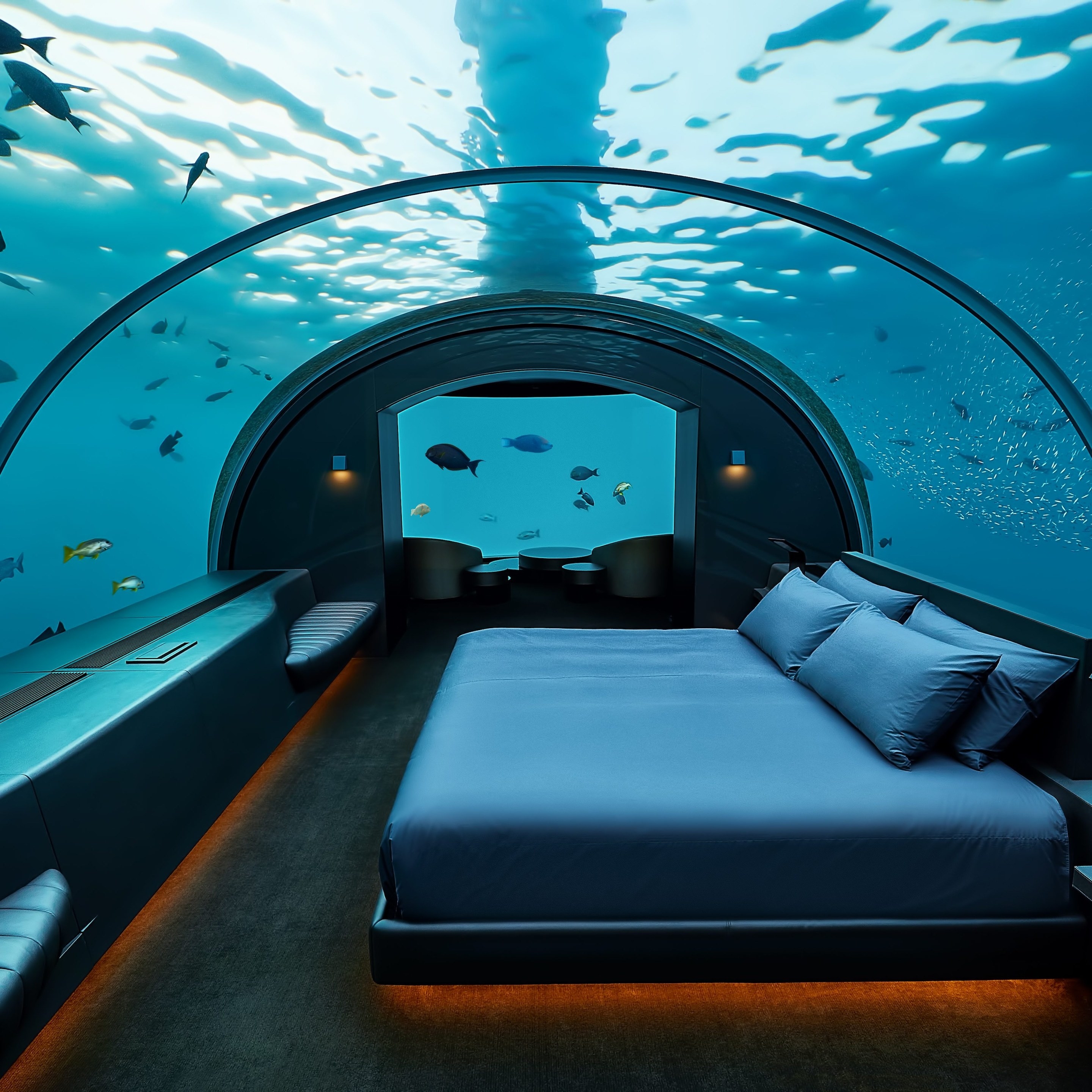 ::laughs until she cries::
Anyway, bidding you adieu — I'm off to worsen my wanderlust by looking at other extravagant properties. Been to the Conrad Maldives resort above? A: Let us know in the comments, and B: I find it incredibly rude that you didn't take me with you.