A 22-year-old Aboriginal man has become the latest black death in custody, after being found unresponsive in the Tamworth Correctional Centre last week.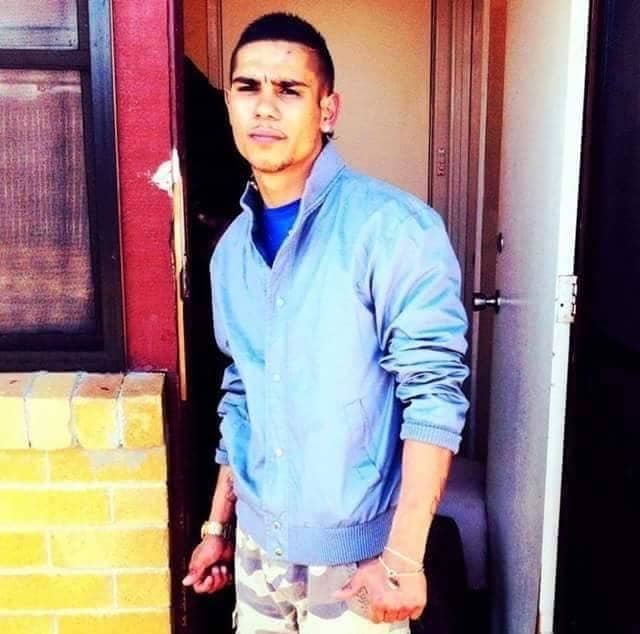 Tane Chatfield, a father-of-one, died in hospital on Friday. Corrective Services NSW said in a statement to BuzzFeed News that he had been found unresponsive in Tamworth Correctional Centre at about 9am on Wednesday.

His death has sent shockwaves through the local Aboriginal community and across the country, with social media posts circulating calling for justice over his death.
Chatfield was raised by Nioka Chatfield since he was a baby. He is Nioka's partner's son. Tane leaves behind a large family — six sisters and six brothers.
"When I was 17, I took Tane under my wing and I raised him ever since as my own," she told BuzzFeed News. "He loved and worshiped me as his mother, and I have a bond with my son, I called him my golden boy.
"And he is the boy I want people to know. He wasn't a criminal."
Nioka Chatfield spoke to Tane on Tuesday, the day before he was found. He had been held on remand and was due to appear in court on Thursday after a two-week trial.
She says he went to a local Catholic school and was a talented state-level footballer, who had his eyes set on the NRL.
Speaking on behalf of his six sisters, Chatfield's sister Jody Pitt told BuzzFeed News her family is in shock.

"It's all so surreal," Pitt said. "Every member of our family is grieving differently."

Pitt said Chatfield was a loving father and family-orientated.
Around 200 family and community members staged a protest outside the Tamworth jail on Saturday afternoon, and the man's family is calling for answers as to what occurred.

Corrective Services NSW said the death had been referred for investigation to the Corrective Services Investigation Unit, which is under the NSW Police Force.

"The death is not being treated as suspicious," the statement said.

"All deaths in custody are referred to the NSW coroner."
Pitt says the family will continue to call for answers about what happened to Chatfield.
"For my family, we want his name to be said. We want everyone to know him, we want it to be everywhere. I don't want my brother to be another statistic, to be swept under the rug and forgotten about."
News of his death was shared widely on social media over the weekend, with First Nations people calling for his name to be remembered with the hashtag #JusticeforTane.
The latest death in custody comes 26 years since the Royal Commission into Aboriginal Deaths in Custody tabled its report into 99 black deaths behind bars.

Since then, there have been several cases of Aboriginal people dying in police custody or in prison, and the families of victims can spend years waiting for coronial inquests.

In July 2016 Aboriginal woman Rebecca Maher died in a Maitland police cell after being detained by police overnight.

In December 2015 26-year-old Aboriginal man David Dungay Jr. died in Long Bay jail in Sydney.

In July this year, 35-year-old Aboriginal man Eric Whittaker died in Westmead Hospital after being incarcerated in Parklea prison in Western Sydney for breaching parole.