The mother of an Aboriginal woman who died in a NSW police station one year ago has spoken of her family's heartbreak and has raised questions about why her daughter was in custody in the first place.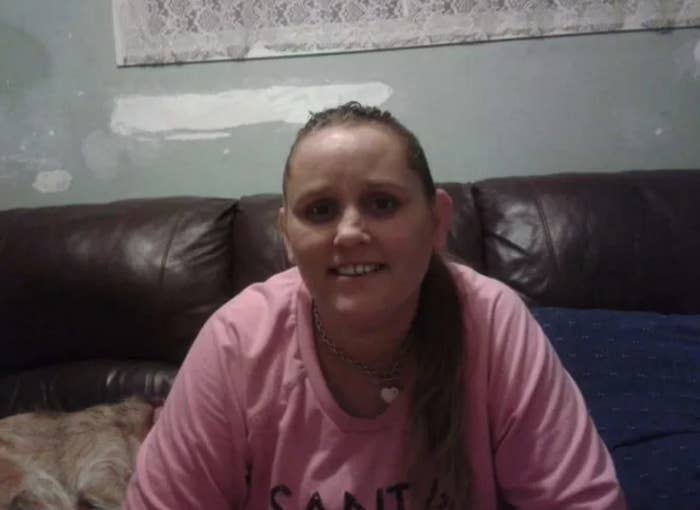 Rebecca Maher, 36, died in the Maitland police station after being picked up on a street in Cessnock, in the Hunter region, in the early hours of July 19 last year.

She was not under arrest, but was instead detained in police custody overnight, where she was found dead in a cell at 6am the following morning.

Maher came to the police's attention after witnesses claimed to have see her walking on the street in a heavily intoxicated state.

Her mother Debbie Small later told the ABC she had the family had concerns about whether she was intoxicated at all.

At a rally on Wednesday, which drew about 100 supporters outside of NSW Parliament House, family friend Kathy Malera-Bandjalan read out a statement written by Small, where she spoke of her family's heartbreak in the year since Maher's death.

"I miss my beautiful daughter Rebecca so so much. Everyday you keep thinking its a nightmare and you will wake up. One year on I still look for her hoping to see her and tell her about the nightmare I keep having over and over again," the statement read.

She also questioned the police response and whether she should have been placed in custody.
"We believe that had Rebecca received medical care, been placed in the hands of a responsible person or taken to her mother's place, as directed by law, she would not have died that day," the statement said.

"Instead a mother lost her daughter, four children have lost their mother, and her siblings, a sister.

"So we have to ask what use is legislation, policy and a Royal Commission or coronial recommendations if they can be ignored without any consequences?"
Maher's death came two decades after the release of the Royal Commission into Aboriginal Deaths in Custody, which recommended against the criminalisation of public drunkenness.

A 2014 NSW Ombudsman report found the state's controversial "lock-out" laws had lead to greater targeting of Aboriginal people, with a large portion of them being women, for public drunkenness.
"It is clear that the current arrangements disproportionately affect disadvantaged groups who are already over-represented in the criminal justice system," the ombudsman noted.

After the news of Maher's death, the Aboriginal Legal Service NSW/ACT raised concerns that the police had not notified them through the Custody Notification Service (CNS) – a 24/7 legal phone line legislated for in NSW and a recommendation of the Royal Commission into Aboriginal Deaths in Custody.
New South Wales is the only state with a CNS, which requires police to phone an ALS lawyer when taking Aboriginal people into custody.
Maher's family are now awaiting a coronial inquest into her death.

A spokesperson for the NSW Coroner's Court told BuzzFeed News the police investigation was still ongoing, and that coronial inquiries in the state typically take between18 months to two years.

Wednesday's rally also follows the case of another black death in custody in the state.

NITV reported that Kamilaroi man Eric Whittaker, 35, died in Westmead hospital late last month. His death is currently under investigation by Corrective Services NSW.