"Arrow" Star Stephen Amell Is The Superhero We All Deserve
Superheroes are real. Don't tell me otherwise.
NBC's American Ninja Warrior hosted a Celebrity Ninja Warrior last night to raise money for Red Nose Day charities.
Nine celebrities participated in the Celebrity Ninja Warrior and had their own Top Ninja Athlete.
The celebrities had the option of tagging in their ninja trainers to take over an obstacle that they didn't think they could handle.
Some celebrities didn't make it to the end.
And some did.
One celebrity, in particular...Stephen Amell (AKA THE ARROW, AKA REAL LIFE SUPER HERO)...completed the WHOLE obstacle with no help and THEN some.
He did things that look like they would be easy.
He did things that remind you of the playground.
He did things that made us think he was in The Flash.
And he did things that you don't even try to say you can do.
Even when he finished, he asked for ONE MORE.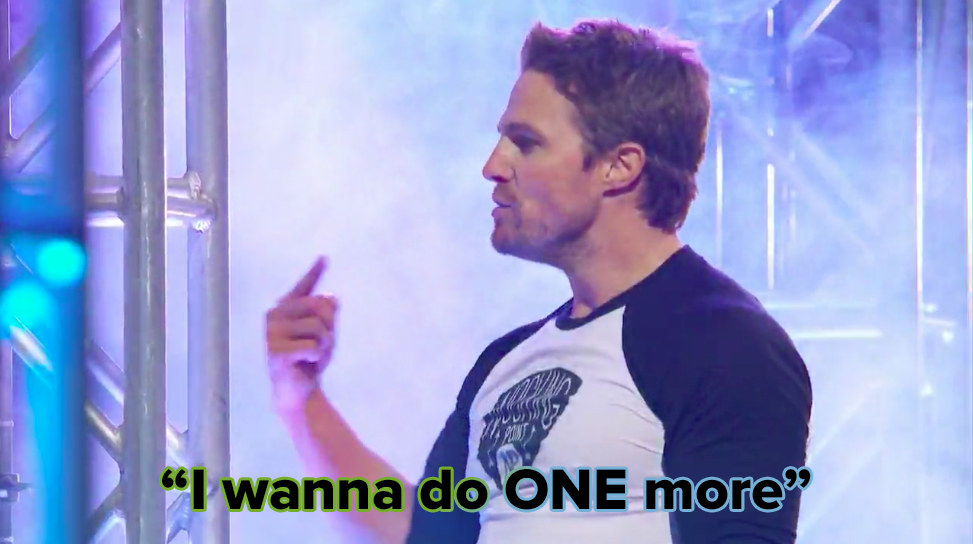 Proving that he is literally the Arrow.