The CW

She is spotted by Melanie91 at Grand Central Station

ICONIC.

Via The CW

The CW

She goes to a party at Blair's house

Via The CW

The CW

(Eric van der Woodsen)

Via The CW

The CW

*just in case you forgot...Rufus is Dan's dad.

They were No. 9 on Rolling Stone's top 10 forgotten bands of the '90s.

The CW

Via The CW

The CW

The party was called Kiss on the Lips!

Via The CW

The CW

Via The CW

The CW

He returned it to her, and it led to their "date."

Via The CW

The CW

They took the bus to school!

They even bumped into Dan.

Via The CW

The CW

They meet for the first time and kind of go on a date.

Via The CW
You're Only Allowed To Marry Chuck Bass If You Can Pass This "Gossip Girl" Quiz
Spotted: someone who thinks they know the ins and outs of the one and only Gossip Girl.

Good morning, Upper East Siders! We know how hard it is to find your way to the It crowd — starting off as one of Blair's minions is just your ticket in. Luckily for you, you're never truly part of the drama...you just get a front-row seat.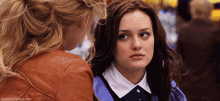 You're basically Gossip Girl
Gossip Girl here! Your one and only source into the scandalous lives of Manhattan's elite... We have a true Gossip Girl fan! B better watch out — someone's here to take her place on the steps of the Met!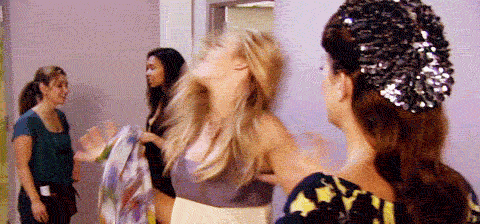 2007 Week is a week of content that celebrates the iconic music hits, tabloid-fixture stars, crazy movie & TV moments, ~trendy styles~, and much more that made the year SO important for pop culture. Take a step back in time and check out more great 2007 content here. It's what Lindsay Lohan would want!